Blog ·
Joel Johnsson
Chief Resilience Officer, Ningaloo Reef.

​Escaping to a tropical island to live is just one of the amazing experiences Joel brings to his role of building the resilience of Western Australia's World Heritage-listed reef and the communities that depend on it.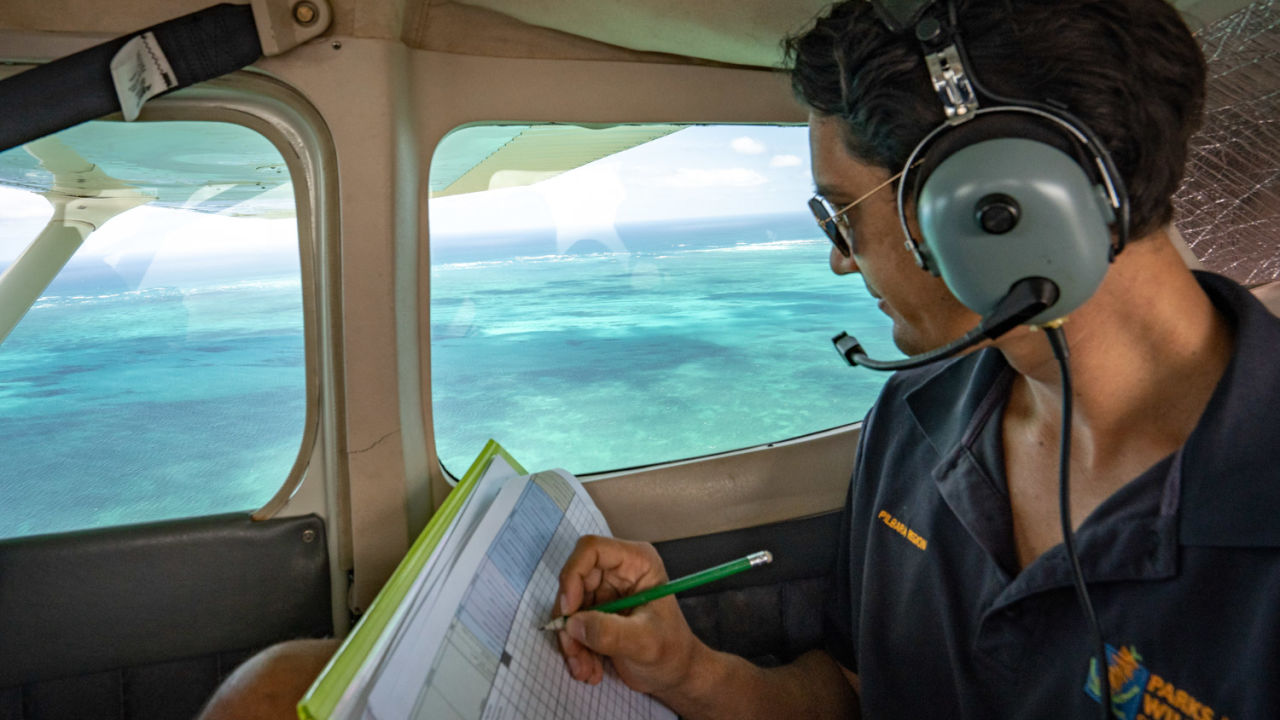 Joel is the Chief Resilience Officer for Ningaloo Reef, appointed through the Foundation's global Resilient Reefs Initiative.
What were you doing before taking up the CRO role?

I was lucky enough to call a tropical island in Vanuatu home for two years while working on a project to implement climate change adaptation planning for the education sector. As part of that, I got to dip my toe in the reef, so to speak, by supporting some local coral restoration projects run by the ni-Vanuatu custodians.
What inspired you to want to work in this field?
I don't have a background in marine science, though I do remember seriously considering taking a marine ecology major at university, but thought, "there's no jobs in marine ecology". Funny how things work out!
I've always been interested in resilience to climate change so I feel like I'm in the perfect role right now. I studied sustainability, global change science and business management at ANU in Canberra and completed my honours in climate change and community engagement.
As a climate change and sustainability consultant, I've been fortunate to have worked with a wide range of companies throughout Australia as well as on some significant international projects assessing and preparing for climate change in China, Singapore and New Zealand as well as my role in Vanuatu.
What do you like to do when you're not working?
I'm a bit of an amateur photography buff and Vanuatu provided some wonderful opportunities to immerse myself in my passion. In fact, my partner and I became unofficial ambassadors for Vanuatu Tourism because I ended up taking so many photos of different and often far-flung islands and attractions and sharing them with the tourism department to use. I even ended up 'starring' on numerous billboards, airport screens, inflight magazines and other publications through my photography!
I love travelling as well. Ironically, some of my most memorable experiences included going to Tonga to swim with humpback whales (and inadvertently a great white too) and visiting the Philippines to swim with whale sharks, both of which can be done right here at Ningaloo!
Have there been any early positive outcomes so far in the role?
The most positive thing for me has been the positive response from stakeholders within the community. It's clear that many of the people living along the Ningaloo Coast are very passionate about the marine environment with a strong sense of stewardship towards the environment, and there is an ongoing conversation about how the local economy can continue to grow without placing additional pressures on the reef. The resilience approach, which acknowledges the importance of livelihood diversification and supporting local economies which rely on the reef as well as conservation and protection, is an inclusive way of bringing everyone into the conversation.