Faces of the Reef ·
Pierre Bouvais
Chief Resilience Officer, Lagoons of New Caledonia.

He grew up watching Jacques Cousteau on TV. Now this marine biologist is building the resilience of New Caledonia's World Heritage-listed coral reef and the communities that depend on it.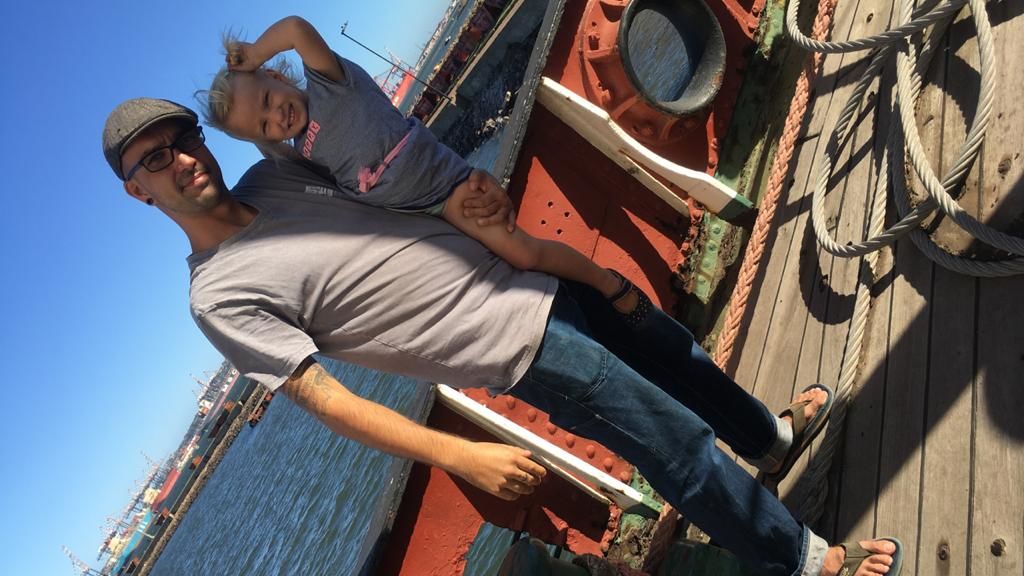 Pierre is the Chief Resilience Officer for the Lagoons of New Caledonia, appointed through the Foundation's global Resilient Reefs Initiative.
What inspired you to study marine biology?
I grew up watching Jacques Cousteau's Rediscover the World on TV every Sunday afternoon in Brittany – I was enthralled from the very start. Also, my father brought back different corals to show me from his National Service on Reunion Island, between Madagascar and Mauritius. Fifteen years later, I was lucky enough to travel to Reunion to see the corals for myself.
What jobs have you done on the path to becoming a CRO?
After I completed my degree and masters in marine biology in France, I travelled down under to work at Edith Cowan University in Western Australia. I spent around six years in Australia working and studying for my doctorate. One of my projects took me to the amazing and remote Pilbara region in Western Australia where I worked on coral recruitment sampling research. I also experienced the spectacular King George River in WA's Kimberley region while working on a biodiversity research project in partnership with CSIRO.
Then I left Australia to take up a role on Mayotte which is an island to the north west of Madagascar. There I worked as curator of the M'Bouzi National Natural Reserve which has the rare distinction of comprising land (82 hectares) and marine, surrounded by a 62 hectare lagoon and marine habitat. The lagoon is known for its caves and overhangs which harbour species of black corals, large barrel sponges and many different hard and soft corals. Dolphins, turtles and dugong are also frequent visitors so it is a remarkable place.
What do you like to do when you're not working?
I love to dive, snorkel, surf, go bodyboarding and hiking. Travel is also a passion and some of my favourite trips have included Australia, Mexico, Indonesia, the Philippines, South Africa, Mauritius and Burkina Faso which is in West Africa.
What are you most looking forward to in your new CRO role?
As CRO I am looking forward on how to provide a better understanding on resilience to managers in New Caledonia, while capitalizing on amazing projects previously conducted. I am really interested to work on the reef theme at the local level, in particular by engaging with customary communities, as well as a focal point on a regional and international scale.