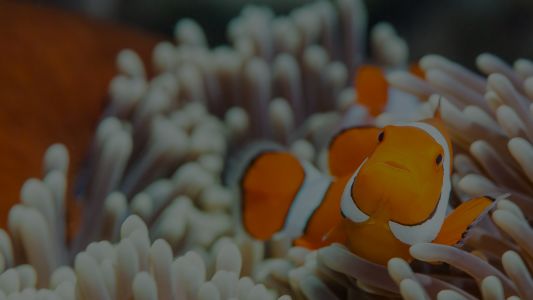 Coral IVF can restore damaged reef habitats and homes
Help provide a healthy reef to support iconic Australian species like Nemo the clownfish
Please help save reef habitats and homes

"We're losing reefs so quickly now...we don't even know how many species are being killed by the loss of those reefs." – Professor Peter Harrison, Coral IVF pioneer

Professor Harrison says the time to act is now. More than 50% of our Reef has already been lost in previous coral bleaching events.

That's why Coral IVF is so important. The reef CAN be restored with the support of people like you.

With your gift, you help scientists restore damaged Reef habitat and home. So organisms like the sea anemones continue to live and flourish on the reef and clownfish like Nemo can thrive!

Professor Harrison says your generosity will help to buy time against the impacts of climate change on the Reef.

"The threat to the Great Barrier Reef and all the other coral reefs around the world is increasing so quickly that we run the risk of losing healthy functioning reefs across the planet with incoming decades."

"We can't wait for climate change impacts to be resolved at the international level. Because every year of rising sea temperatures increases the threat for yet another mass bleaching event on the Great Barrier Reef. We could lose more of the Reef and its marine life can't afford for that to happen."

But it doesn't have to be this way. There is hope for our Reef.

Coral IVF has already been trialled successfully. Portions of damaged or dying reef are thriving again. The Reef can still be a living, flourishing habitat.

Your kind gift helps to restore damaged reef habitats and homes. You'll help this irreplaceable ecosystem recover from coral bleaching and you'll help iconic species like Nemo the clownfish to thrive.