News ·
What is photogrammetry?
What it is, why we're using it and how it's helping uncover the secrets of reef recovery and restoration.
Photogrammetry is a cutting-edge technique to measure things from photographs, by converting them into accurate three-dimensional reconstructions of objects and environments.
On the Great Barrier Reef, we're using photogrammetry (photo = image, grammetry = measure) to measure the growth, recovery and survival of corals over time, providing vital data that helps scientists decide where to focus restoration efforts.
#How does photogrammetry work on the Reef?
Researchers use rigs called mapping platforms with multiple cameras to take overlapping photos of Reef landscapes. They upload the images to a specialised software program that converts them into 3D maps.
The technique is being used underwater and is proving to be a quick, precise, non-invasive way to map large areas of the Reef, which is crucial when you have limited time out on the water.
Scientists can determine the physical characteristics such as the volume of corals, as well as the distance between corals of the same species, from these 3D maps. These are important factors in how reefs respond to disturbances in their environment.
Researchers can revisit areas to measure key signs of recovery such as coral growth and other changes over time.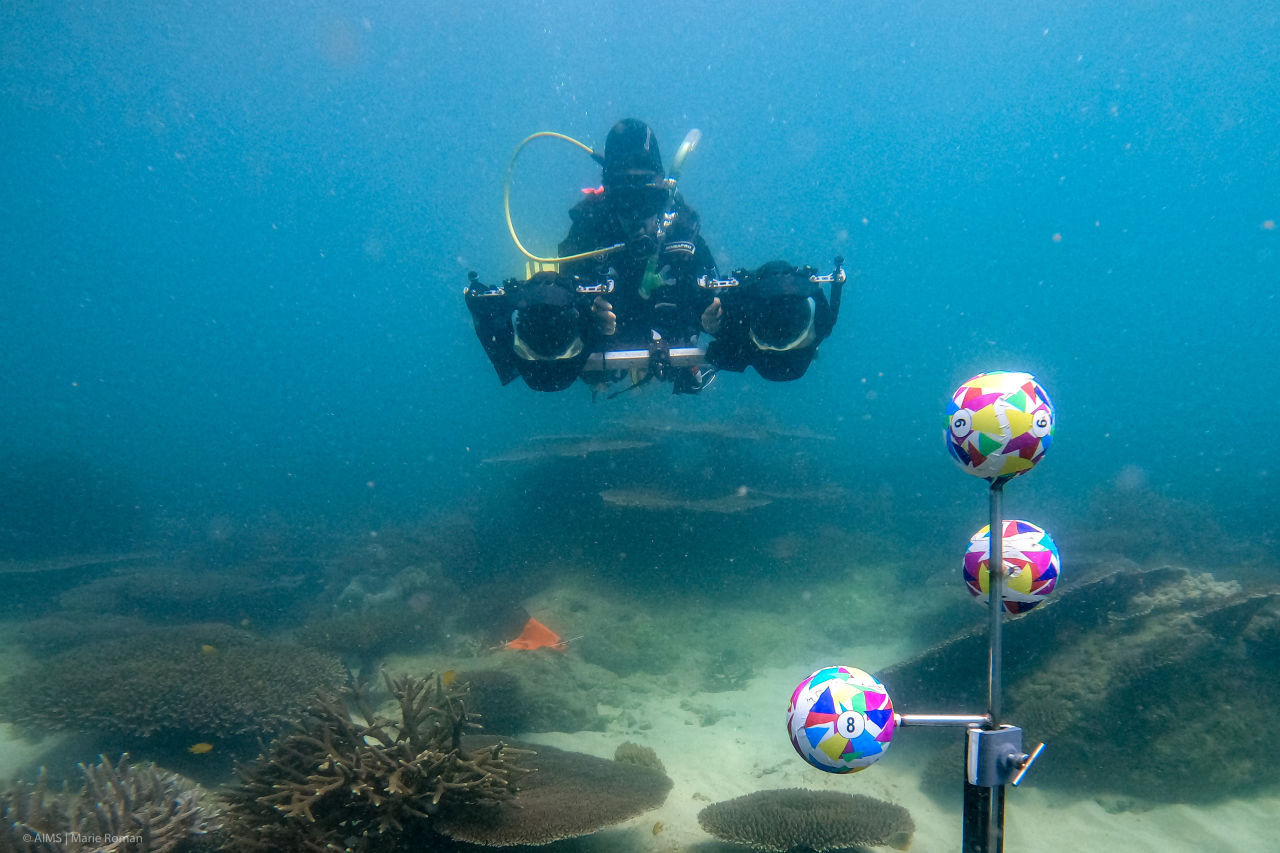 Divers use rigs with multiple cameras to take photos of Reef landscapes. Credit: Marie Roman, AIMS
The 3D models also help scientists identify hard-to-spot details that might limit or enhance coral survival – for example the relationships between coral neighbors in a reef patch.
It's an invaluable tool to better understand how individual corals and coral reefs are being impacted by climate change and other local threats, as well as their ability to naturally recover from these disturbances.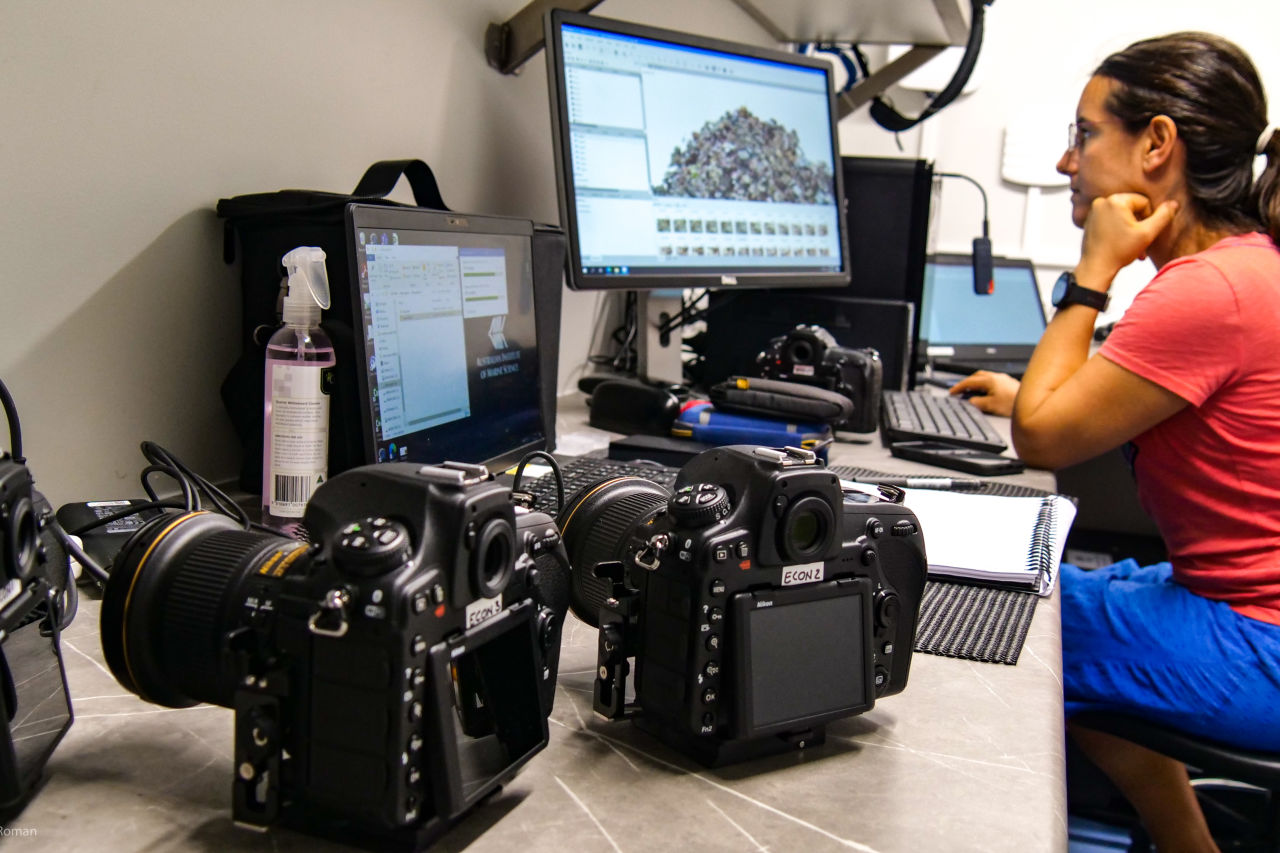 Special software converts the images into 3D models. Credit: Marie Roman, AIMS
#What can 3D maps tell us about the Reef?
Restoration is a critical part of protecting our Reef for future generations. But deciding when and where restoration work will be most impactful can be tricky – especially given researchers are working in an underwater ecosystem the size of Italy.
By providing fast, detailed and highly accurate biological data, photogrammetry helps with restoration decisions such as whether researchers should outplant corals on the east or west side or a reef, at five or 15 metres' depth, or on a flat or wrinkled surface.
The technique is also a key tool for tracking the success of restoration efforts such as Coral IVF.
So far, imaging plots have been established along the length of the Reef, including around the Torres Strait Islands.

A 3D model of a reef plot created using photogrammetry. Credit: Dr Renata Ferrari, AIMS
This work is part of the Reef Restoration and Adaptation Program, funded by the partnership between the Australian Government's Reef Trust and the Great Barrier Reef Foundation, which aims to develop a toolkit of solutions to help the Great Barrier Reef resist, adapt and recover from the impacts of climate change.