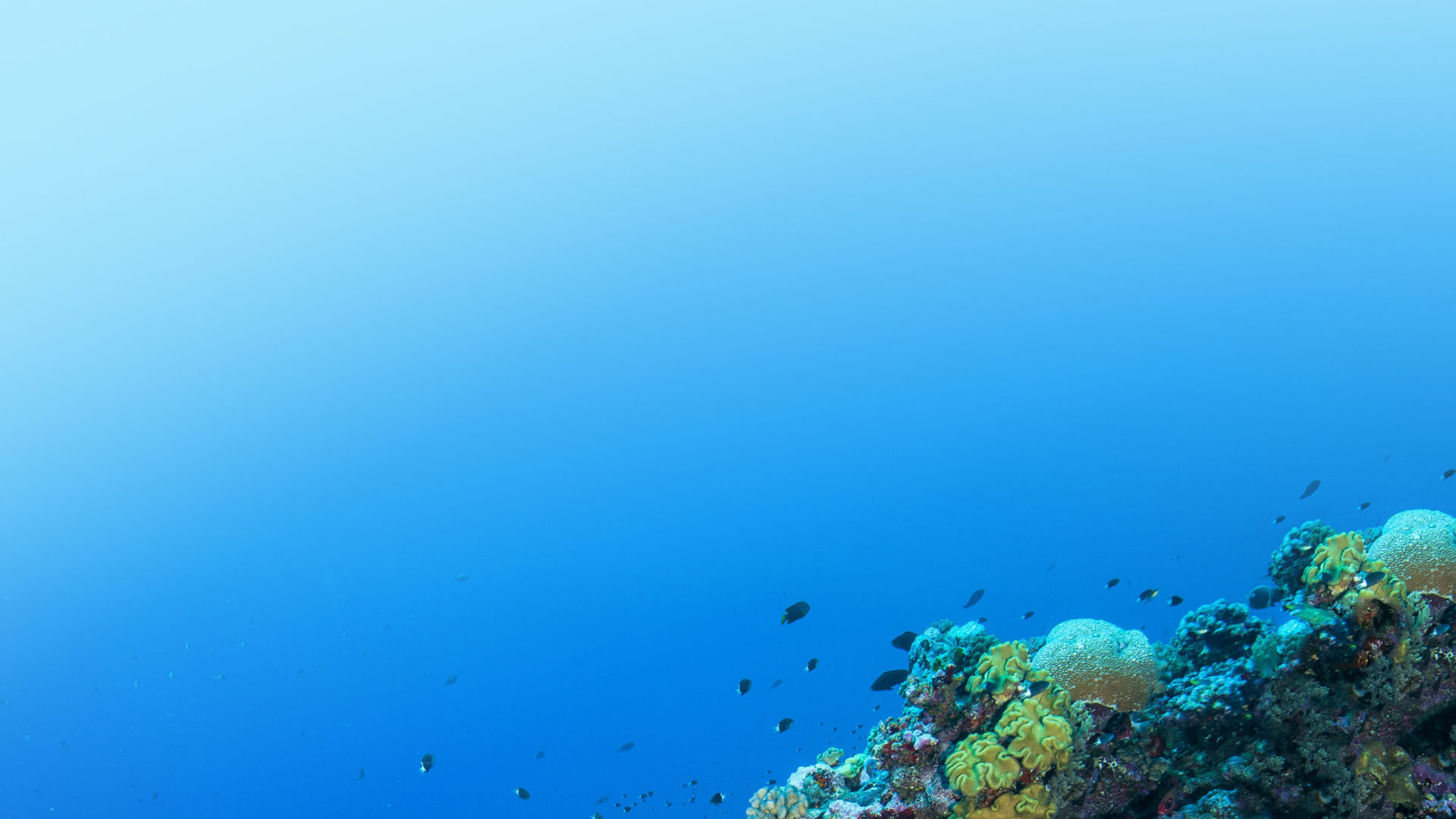 Sustainability commitment
The Great Barrier Reef is an irreplaceable ecosystem - home to thousands of species of marine life, including fish, dolphins, and six of the world's seven species of marine turtle. This unique icon is the largest living thing on Earth, with rich corals spanning an area visible from space. But our Reef and its marine life are facing a growing combination of threats, the greatest of which is climate change. Saving the Reef is a huge task, but there's hope.
As the lead charity for the Great Barrier Reef, the Foundation has a 20-year history of pioneering high-impact, science-based projects that improve the health of our Reef.
Our mission is to bring together people, science and technologies to help solve the challenges facing the Great Barrier Reef, and coral reefs globally. We challenge everyone – from the boardroom to the beach – to stand up, unite, and take an active part in its conservation. We are committed to realising the aspirations of our First Nations peoples to protect their Land, Island and Sea Country across the Great Barrier Reef.
We are people-centred; building relationships, fostering partnerships, and collaborating broadly to deliver impact for the Reef. We understand that healthy reefs and healthy people are intrinsically linked: Communities around the world rely on healthy reefs to survive and thrive, and healthy reefs rely on the support of people to adapt and endure the challenges that come with climate change.
Through our voice and our network, we participate in a constructive and progressive dialogue around solutions, and we empower our partners and the community to join us in the transition to a carbon neutral planet.
In respect for the symbiotic relationship between people and coral reefs, we pledge to reduce our environmental impact and help protect nature, while supporting people's rights and equity, and championing inclusivity and respect.
Our commitment is not just about our own impacts and actions, but also using our voice and our circle of influence to activate positive change and productive conversations.
Our projects will continue to boost resilience to a changing climate, restore critical habitats, or directly contribute to carbon mitigation.
Achieving carbon neutrality in 2020 underpins our commitment to sustainability, and from this baseline, we commit to ongoing reduction in our carbon footprint and finding ways to capture, store and protect natural carbon reserves through our projects.
#In Action
We focus our actions and influence through three pillars:
Our operations – We use proven and/or innovative methods to reduce our environmental footprint across multiple streams including energy use, travel and transport, waste streams and procurement. We will continue to seek best practises in this field, setting new and ambitious annual targets based on leading scientific and industry standards. Continual improvement of our operations will require culture change. By setting expectations and equipping our staff with the knowledge, tools and processes to tackle sustainability issues they will be empowered to take action and reduce their environmental footprint both in the workplace, and at home.
Our people – We embed a culture of respect for people and nature that celebrates our connectivity. We seek to empower our staff, Board, partners and network to be part of a broader movement to protect the Reef and build resilient communities. The GBRF actively promotes and facilitates respect, trust and positive relationships with Aboriginal and Torres Strait Islander peoples. Our commitment is further demonstrated through the ongoing Reflect stage of our Reconciliation Action Plan (in development).
Our projects, partners and community – We commit to building a movement for change with our projects, partners and network. Our projects deliver impactful environmental and social outcomes. Our greatest opportunity to effect change is working in partnership with our network and community to empower leadership that can drive enduring and meaningful systems change.
Our Commitment outlines a framework for GBRF to meet, not just annual targets, but to meaningfully contribute to the UN's Sustainable Development Goals and support shifting the world towards a more sustainable and resilient trajectory.
Each year, we will develop targets for the 12months ahead to ensure we are ambitious in our aspirations while measurably delivering progress towards outcomes. Committing to annual targets both holds us to account each year and allows us to adapt and evolve.
A Sustainability Report is presented to the Board annually and made publicly available, reporting on progress and setting future year targets. The Foundation's Sustainability Committee is staff driven and meets regularly to monitor activities and progress.