Explainers ·
What is the coral microbiome?
What it is and how keeping it healthy protects our Reef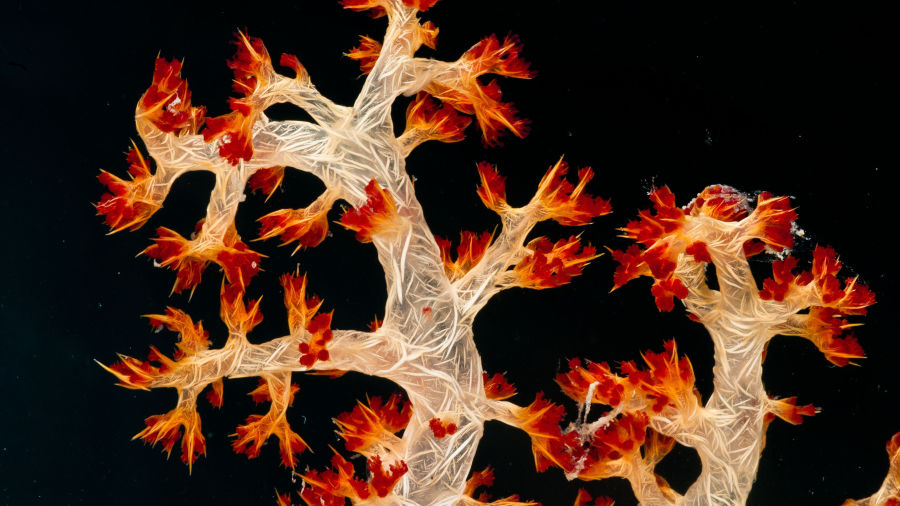 The Great Barrier Reef is a vast and complex ecosystem built by millions of corals. Inside each one of those corals is an even smaller, equally complex ecosystem. This community is known as the coral microbiome and is made up of thousands of microbes that help corals to feed, grow and thrive.
What's inside a coral microbiome?
Just like in humans, and indeed most animals on the planet, the corals live in close association with their microbial communities, made up of algae, bacteria, fungi and even viruses or parasites.
Each part of a coral's body has a unique set of microbes. Those living in the coral skeleton provide a different function to those that inhabit a coral's gut or outer epidermal layers. Interestingly, research into the human microbiome has revealed that different parts of our bodies like our skin or our stomachs also have different microbial landscapes and functions. Both human and coral microbiomes contribute to a multitude of functions necessary for survival, like nutrient absorption from food or waste removal.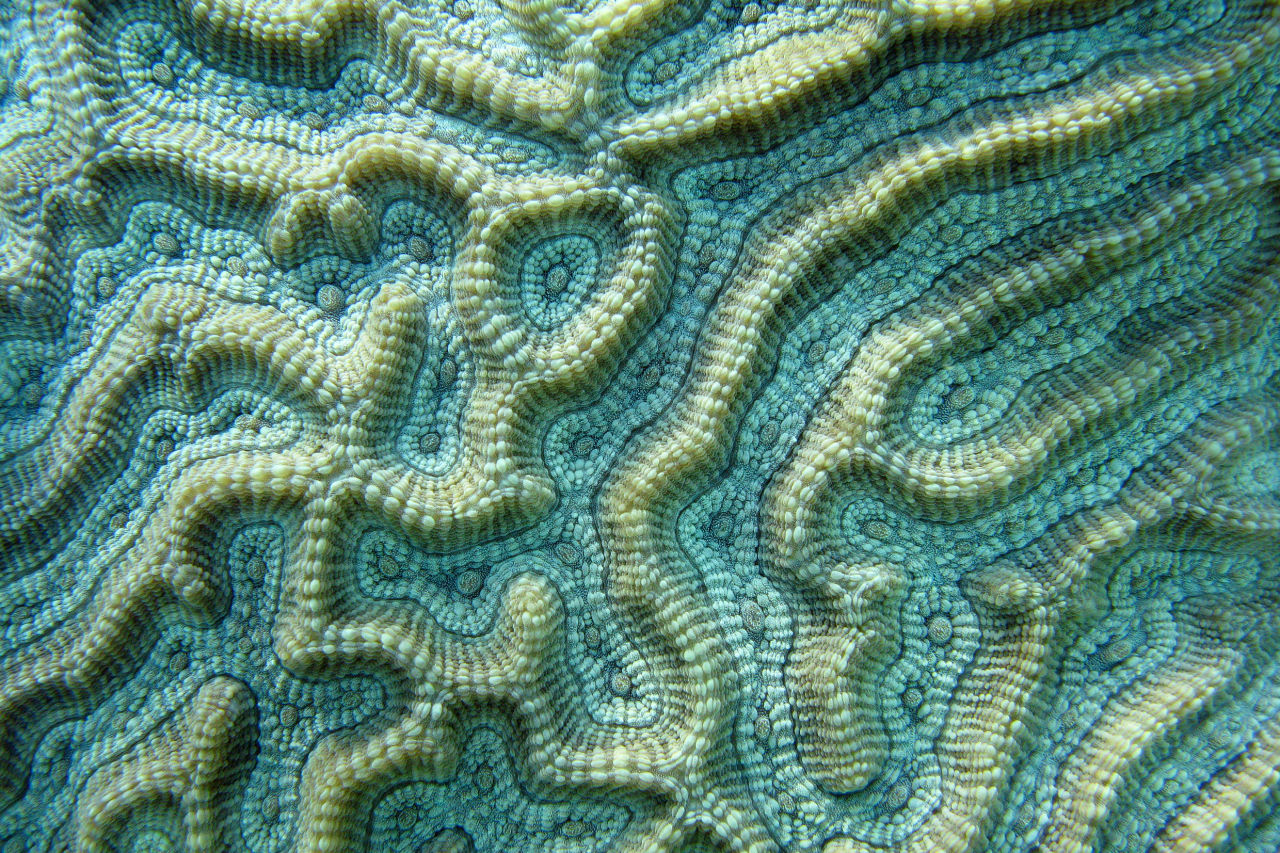 A coral's internal skeleton has a unique microbial landscape. Credit: Andy Lewis
Why is a balanced microbiome important?
The similarities between humans and corals continue when considering the importance of a well-balanced and healthy microbiome.
Research indicates that the coral microbiome can be altered by changes in environmental conditions including increased sea surface temperatures, poor water quality and ocean acidification. A recent scientific study also indicated that beneficial microbes within the microbiome can help corals recover from stress in a number of ways, including boosting their immune systems.
Enhancing these beneficial traits of the coral microbiome presents new possibilities to help corals adapt to warming ocean temperatures.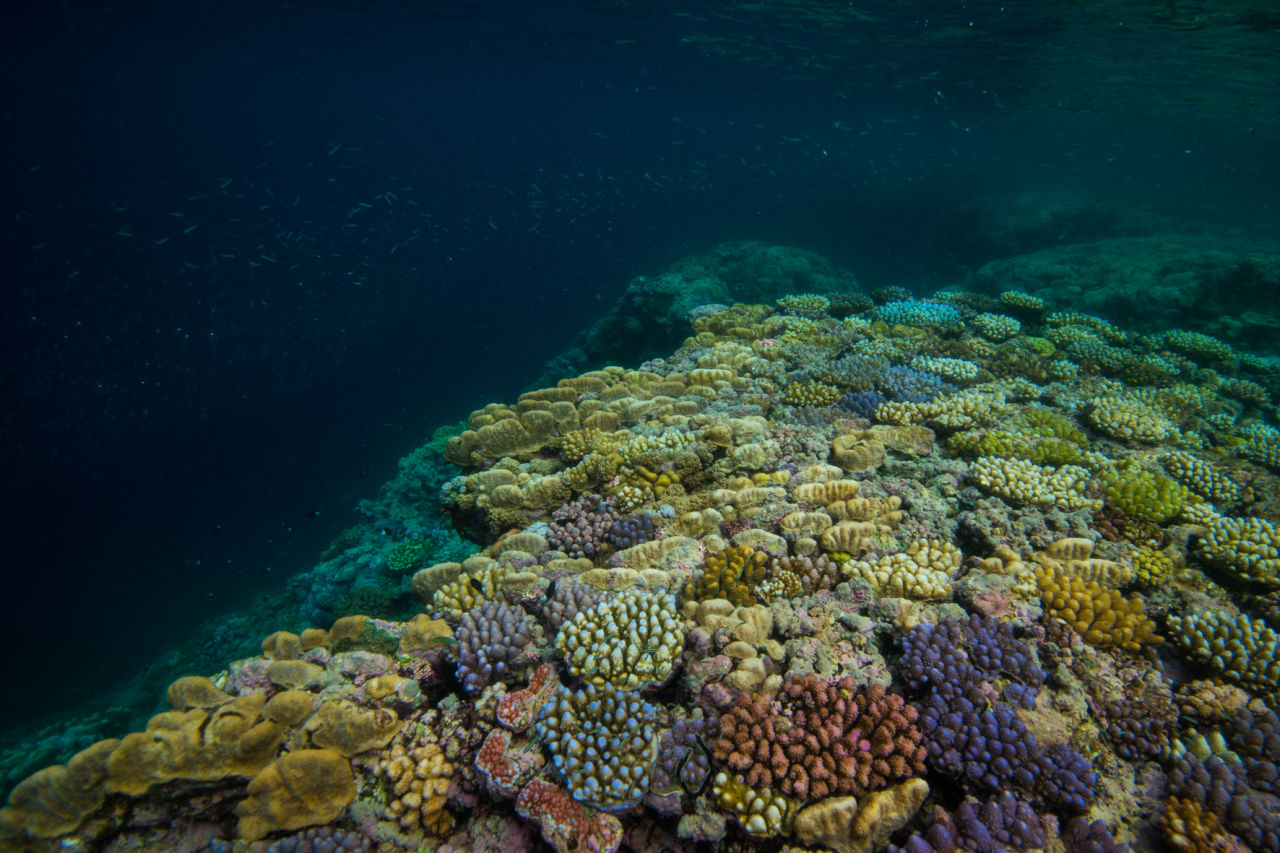 A healthy, well-balanced coral microbiome community creates a healthy reef community Credit: Gary Cranitch, Queensland Museum


How can we support the coral microbiome?
Much like we take vitamin and probiotic supplements to keep our gut or skin microbiomes healthy, we can feed or give corals probiotics that boost their health and resilience to stress. The first step is to isolate the good bacterial candidates from corals and then discover ways we can grow them in large numbers.
These critical knowledge gaps are being addressed in the Life-Space Reef Probiotics Project, which aims to identify probiotics that deliver optimal health results for a range of reef-building corals, and the best methods to deliver probiotics to corals at all life stages. To date, more than 850 bacteria have been isolated and screened as potential probiotics that have beneficial health traits for our Great Barrier Reef corals, with experiments ongoing. 
Results could help increase our ability to grow corals in the lab on an unprecedented scale, to later be deployed in the wild. It will be a major step-change for restoration efforts on the Great Barrier Reef and around the world.   
The Life-Space Reef Probiotics Project is funded by Life-Space Probiotics. 
The Reef Restoration and Adaptation Program is the world's largest effort to help a significant ecosystem survive climate change. Our partners include the Australian Institute of Marine Science, CSIRO, Southern Cross University, James Cook University, QUT and the University of Queensland.  
The Reef Restoration and Adaptation Program is funded by the partnership between the Australian Government's Reef Trust and the Great Barrier Reef Foundation.