Explainers ·
What is coral adaptation?
How we help corals adapt to their changing environment and why harnessing this power is critical to protecting the Reef.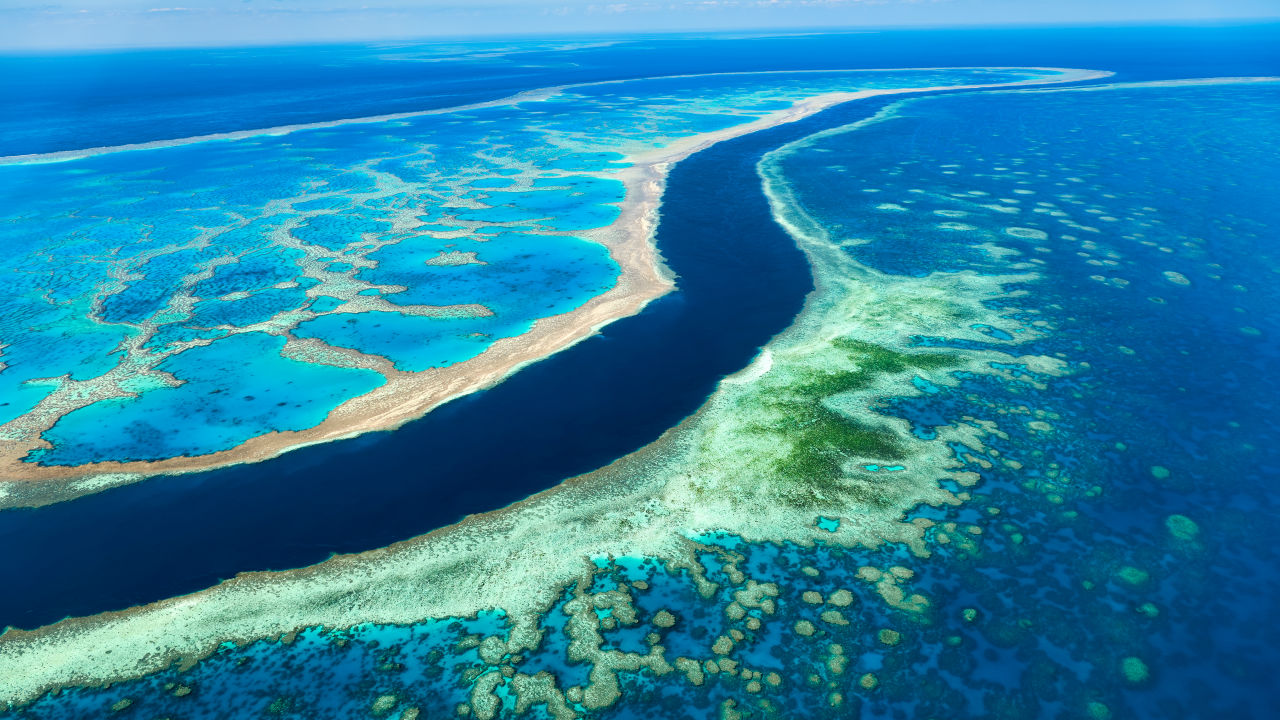 Reducing global greenhouse gas emissions is critical, but is no longer enough to guarantee the survival of the Great Barrier Reef as we know it. Safeguarding the Reef requires new interventions that help corals adapt and survive in the face of climate change.
So, what exactly does it mean when we refer to coral adaptation? Generally, coral adaptation relates to how well coral organisms can survive and grow in differing environmental conditions. Under climate change scenarios, this often means warmer than average water temperatures.
Can corals naturally adapt?
Corals all around the world have adjusted and adapted to their unique environments over hundreds of thousands of years. For example, corals in the northern hemisphere may be able to survive in higher temperatures that are too extreme for coral species that have evolved on the Great Barrier Reef.
Even along the length of our Reef, large differences exist in terms of habitats and depths. Corals in the north are generally more tolerant to higher temperatures than those in the south, and therefore are less likely to bleach during summer heat waves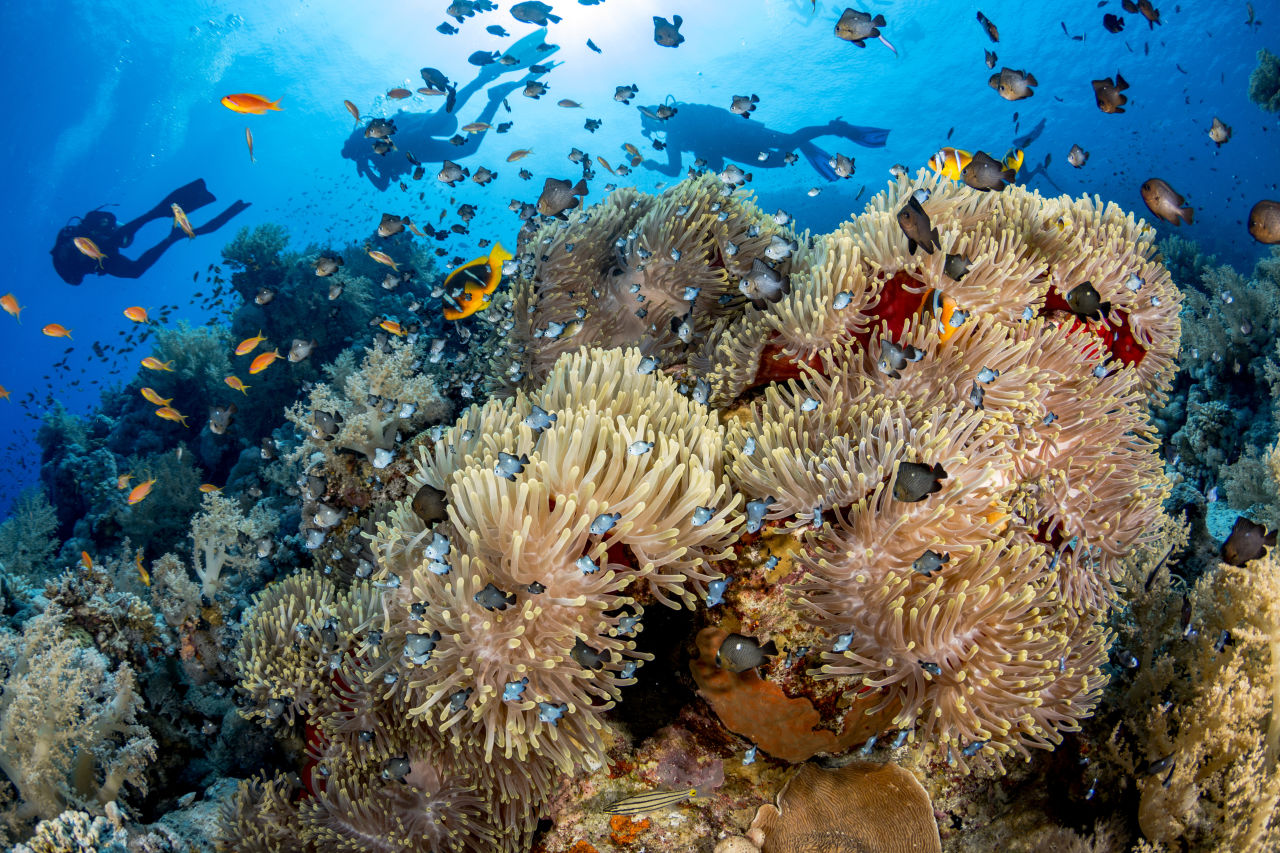 These corals living off the coast of Egypt have evolved to survive in very different conditions to those from the Great Barrier Reef. Credit: Renata Romeo, Ocean Image Bank
The secret is in each coral organism's DNA, with different genetic information being passed down from one generation to the next. Genes that help a coral organism to survive physically in a particular environment will likely be passed onto their offspring.
What many corals have in common is the speed at which they can adapt to environmental change within their lifetimes. Long-term monitoring has revealed that while some of our precious corals can recover from disturbances, they just can't keep up with the rapid and escalating pace of change we're currently experiencing.
We know that boosting coral resilience in the face of continued and increasing climate change stress is necessary. But there is so much more we need to know to fully understand the adaptation processes. Ongoing research is critical to guide how and when we should give our corals a helping hand.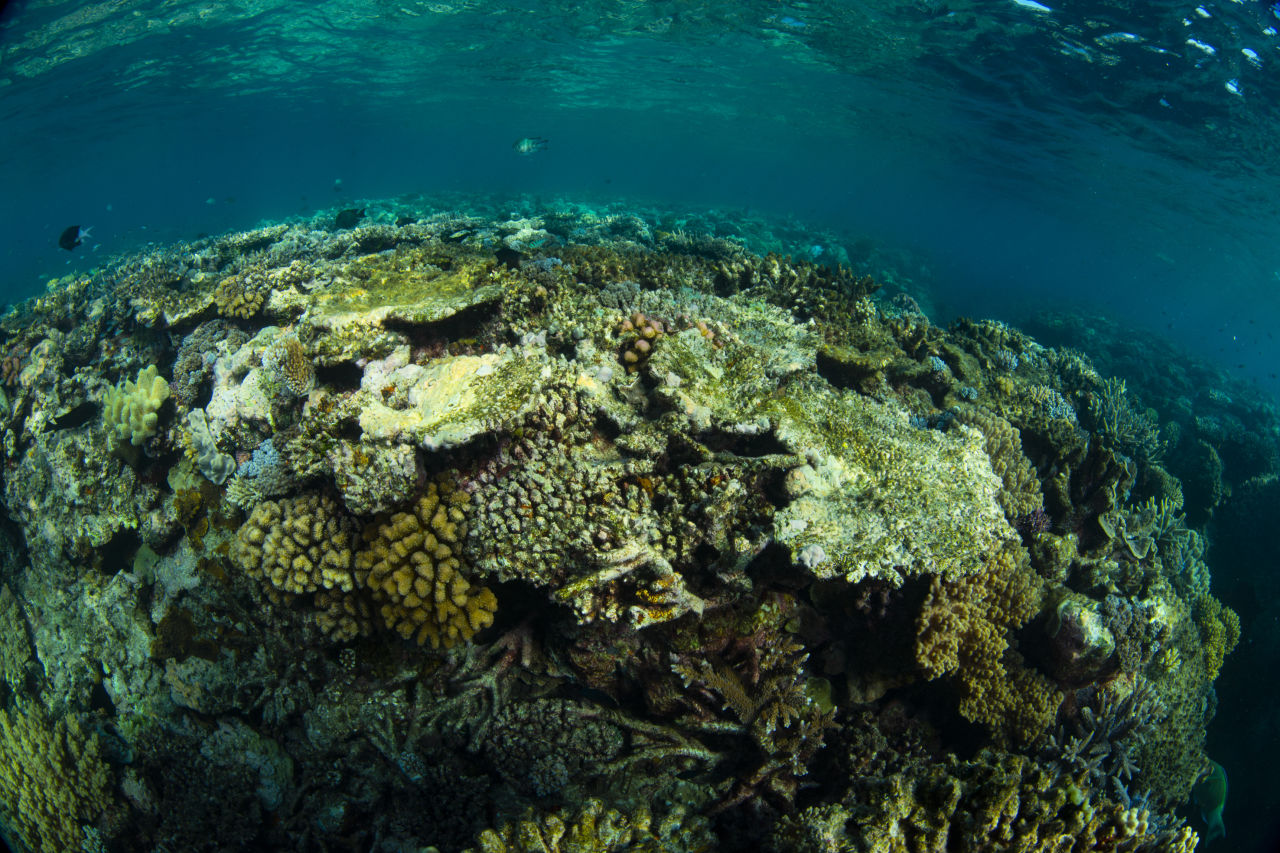 When corals are under stress due to changes in their environment – like increased water temperatures – they can bleach, losing their vibrant colours and turning white. Credit: Gary Cranitch, Queensland Museum
How do we help corals adapt?
Corals have the capacity to adapt to environmental change, so research efforts are often focused on how we can assist and help these natural processes. The first step is to understand and find the genes for heat tolerance and other important traits that corals pass from generation to generation. Measuring how these genes respond to stress in different species of corals helps us answer how corals can become more tolerant within their lifetimes and across generations. From this knowledge, we can then help to speed up the naturally occurring evolutionary processes.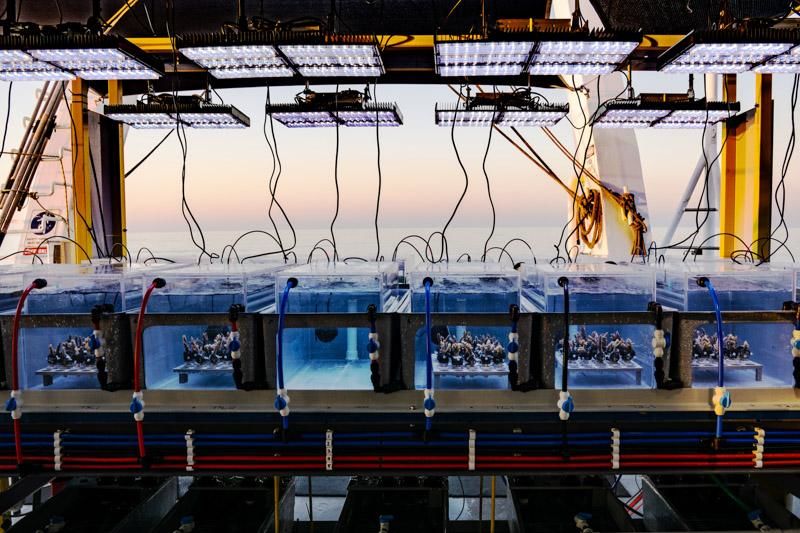 Researchers from the Australian Institute of Marine Science use portable aquariums in the search for heat-resistant corals that can survive warming ocean temperatures caused by climate change. Credit: James Gilmour/AIMS
One approach is to encourage the spread of heat tolerance, mixing corals from different parts of the Reef that are more resilient to higher water temperatures with those that are less so. When the next hybrid generation is born, they may have boosted survival rates.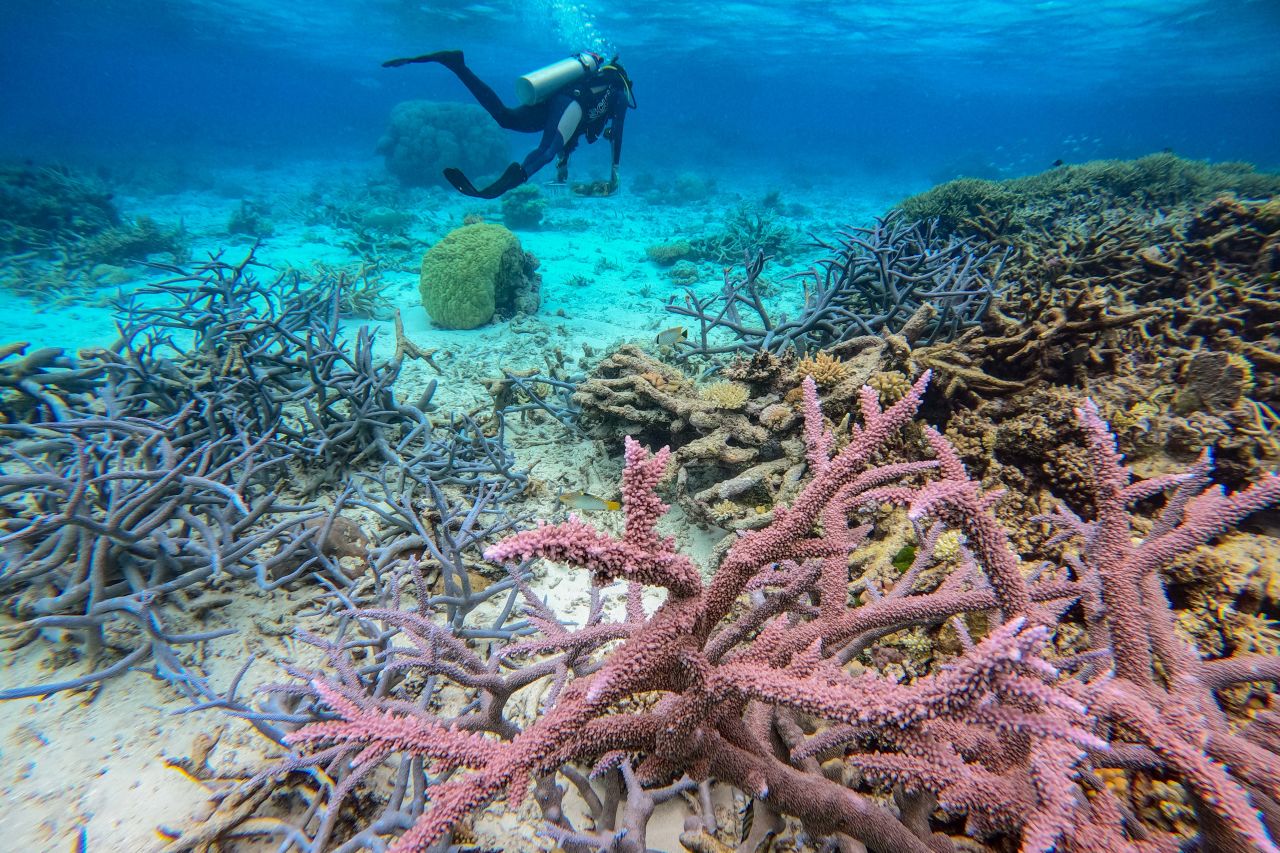 Researchers collect coral samples from the Reef to conduct heat tolerance tests in mobile or land-based aquaria. Credit: Marie Roman, AIMS
Researchers are also investigating whether it's possible to cross-breed the special algae that live inside corals to enhance their heat tolerance. The algae can be grown outside the coral host and bred over multiple generations to resist higher levels of heat stress. When the tougher algae are re-introduced to corals, the hope is that they will be better able to resist bleaching.
Another method involves giving the coral organism probiotics made from beneficial mixtures of the bacteria that live naturally inside the coral gut. Pioneering research has revealed that these probiotics can increase a coral's health and resilience to stresses related to climate change.
Many of these solutions are showing promising results in laboratory settings, but there are many considerations before we can deliver these heat-adapted corals back out onto the Reef.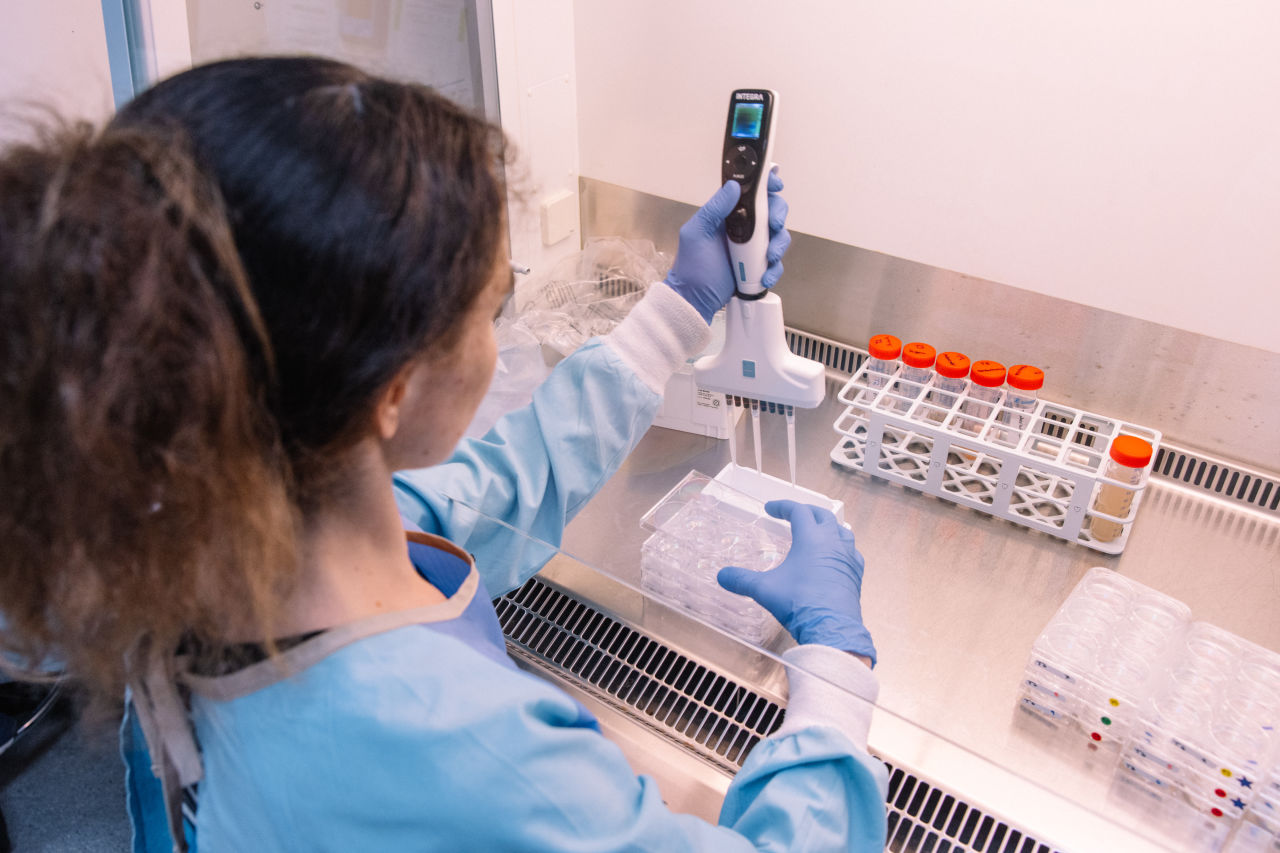 Researchers can isolate out beneficial bacteria from corals to make probiotic 'cocktails' that could boost coral adaptive ability. Caption: Christian Brunner, SkyReef Photo
How does increased heat tolerance help our Reef?
By investigating heat tolerance in coral organisms, we can restore the Reef with strong, healthy corals that are more likely to survive in the wild. We also build on our knowledge of how corals will respond to climate change impacts, helping to better inform where, when and how we may need to intervene.
However, it's important to recognise that no one approach will be enough to save the entire Great Barrier Reef. We know that protecting the Reef requires an all-in strategy, with adaptation assistance used alongside other protective measures like shading and cooling water temperatures and controlling crown-of-thorns starfish outbreaks.
A combination of approaches - including controlling crown-of-thorns outbreaks - is likely to be most successful in building a more resilient Reef. Credit: Johnny Gaskell
Research into enhancing corals is currently progressing as part of the world's largest restoration and adaptation R&D effort. It's known as the Reef Restoration and Adaptation Program and it's developing a toolkit of scientifically proven, ecologically effective, technically feasible, economically viable and socially acceptable interventions, that can be deployed onto the Reef in combination as needed.
These methods to help corals adapt will only succeed if global emissions are drastically and rapidly reduced. The closer the world gets to net zero, the greater the chance we can preserve the Reef, as we currently know it, and protect the thousands of species that call it home.
The Reef Restoration and Adaptation Program is the world's largest effort to help a significant ecosystem survive climate change. Our partners include the Australian Institute of Marine Science, CSIRO, Southern Cross University, James Cook University, QUT and the University of Queensland. The Reef Restoration and Adaptation Program is funded by the partnership between the Great Barrier Reef Foundation and the Australian Government's Reef Trust.