Media Release ·
$2.4m for Reef-saving projects in the Whitsundays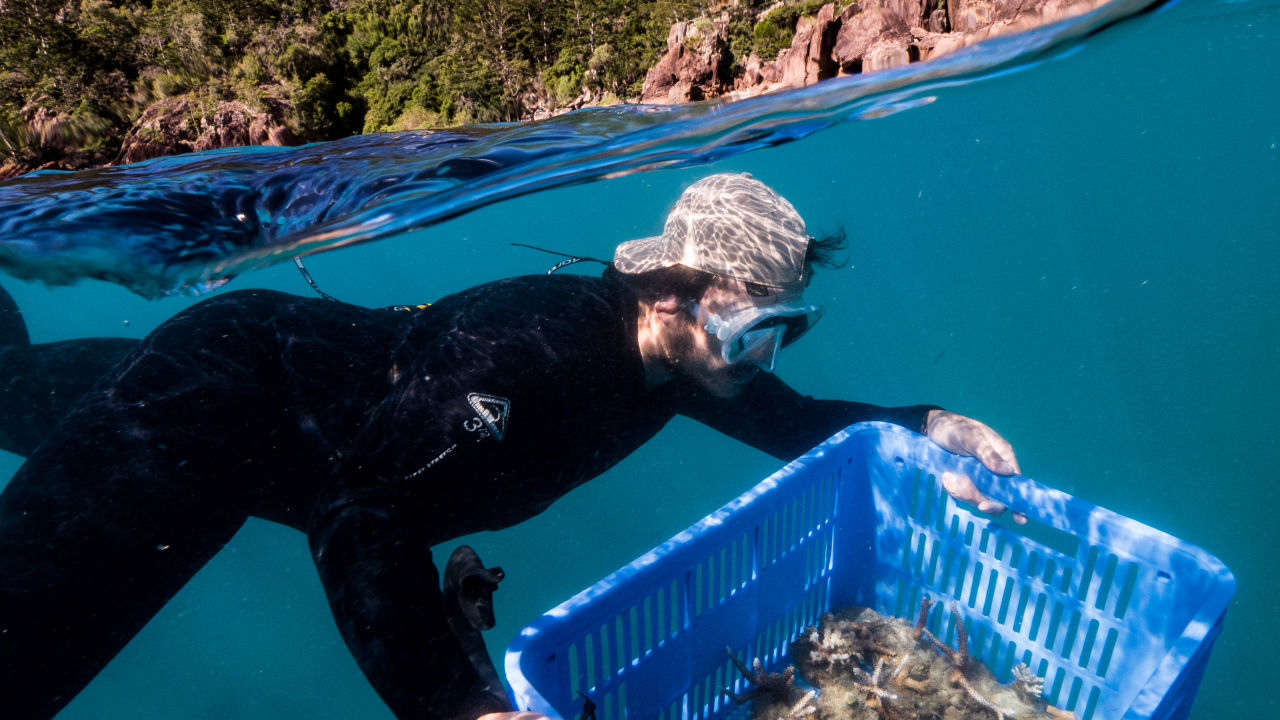 Photo: Grumpy Turtle Creative and Reef Ecologic
The Great Barrier Reef Foundation is seeking local Reef champions to deliver $2.4 million of Reef-saving projects to help the Whitsundays become the next climate change refuge through the Foundation's $14 million Reef Islands Initiative.
Great Barrier Reef Foundation Managing Director Anna Marsden said healthy Reef islands are a critical part of the Great Barrier Reef's irreplaceable ecosystem, which is home to thousands of species of marine life.
"Unfortunately, our Reef and its marine life are coming under increasing pressure from a growing combination of threats," Ms Marsden said.
"Our Reef needs a network of climate change refuges and the Whitsunday islands provide critical coral reef ecosystems for marine life that must be future-proofed through our Reef Islands Initiative.
"We've worked closely with the local community, including Traditional Owners and tourism operators, to identify the vision and priority actions for restoration since launching the Reef Islands Initiative in the Whitsundays earlier this year.
"We are now calling on organisations to step up as Reef champions and lead activities that support a healthy Reef. These could include rebuilding coral reefs and crucial habitats like mangroves, upskilling tourism operators and Traditional Owners to carry out important restoration work, and piloting innovative technology and actions that will enable the tourism industry to lead the pathway to a carbon neutral Whitsundays.
"These actions build upon the outstanding work currently underway on Lady Elliot island, which is our first Reef Islands Initiative site.
"We've seen significant progress in restoring the island, with hundreds of invasive trees being removed and the island being revegetated with native plants to ensure the island is a habitat refuge for seabirds, turtles and marine life."
Expressions of interest are open until 31 August 2020 and more information is available here.
The Reef Islands Initiative is a 10-year program pioneered by the Great Barrier Reef Foundation and is supported by funding from Lendlease, the Australian Government's Reef Trust, the Queensland Government and the Fitzgerald Family Foundation.
Right now, the Great Barrier Reef Foundation has over 60 Reef-saving projects currently underway along the Reef that include the citizen science and water quality improvement projects in the Whitsundays region.