Media Release ·
Bot vs Lizard – RangerBot put to the test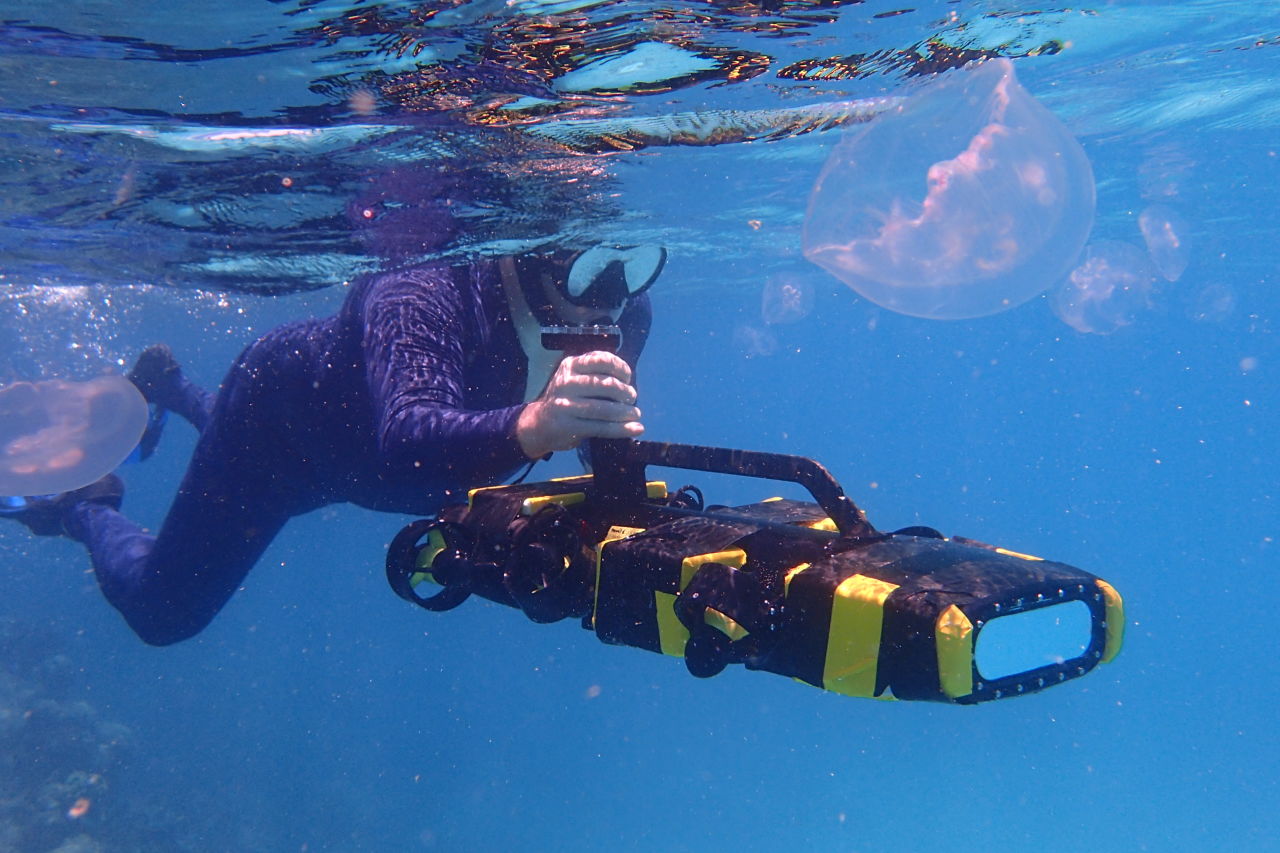 QUT's Dr Matt Dunbabin puts a RangerBot to the test on the Great Barrier Reef
It won the Google Impact Challenge and now it's taking on the 'Bot vs Lizard battle'!
The innovative robo-reef protector, RangerBot (aka the Swiss army knife for the Reef), is being put through its paces on far north Queensland's Lizard Island as this tech savvy project enters the critical field testing phase.
QUT roboticist Dr Matthew Dunbabin is testing the RangerBot's capabilities right now, sending it out on a series of closely controlled missions on the Great Barrier Reef.
Using cutting edge vision-based technologies, the completed RangerBot will be able to effectively monitor a wide range of issues facing coral reefs as well as identify and destroy the coral-eating crown-of-thorns starfish.
While the RangerBot's final design is still a work in progress, the latest version will go on public display for the first time in the Foundation's Reef Think Tank at World Science Festival Brisbane on 24 and 25 March.