Media Release ·
Corals, communities, and climate change – how collaboration is key for survival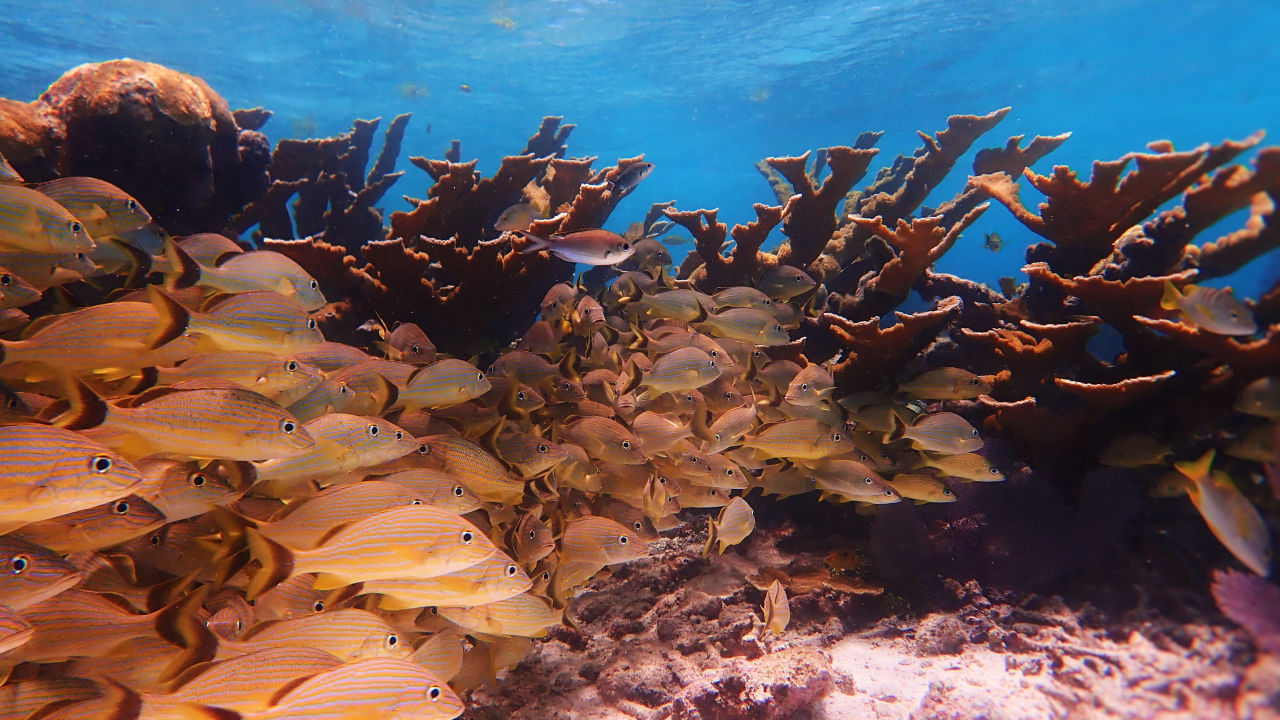 Global partnership announces new plan to protect coral reefs and the people who rely on them from climate change.
Belize has unveiled an ambitious strategy to safeguard the future of the UNESCO World - Heritage listed Belize Barrier Reef Reserve System from the impacts of climate change.
The plan has been developed in close partnership with the Government of Belize, local reef managers and communities, as well as a global coalition of experts including the Great Barrier Reef Foundation and UNESCO.
"Belize is pleased to have co-designed a long-term plan that focuses on three key flagship actions specifically tailored to our national context – restoring our coral reefs, creating sustainable livelihoods and unlocking the potential of blue carbon – all of which can help scale our efforts," said Chantalle Samuels, Chief Executive Officer of the Coastal Zone Management Authority and Institute (CZMAI).
Kalene Eck, Belize's Chief Resilience Officer, added: "The Resilient Reefs Initiative here in Belize will focus on tackling the threats facing our reefs such as the impacts of disease and climate change, rapid coastal development, and overreliance on reef resources for people's livelihood."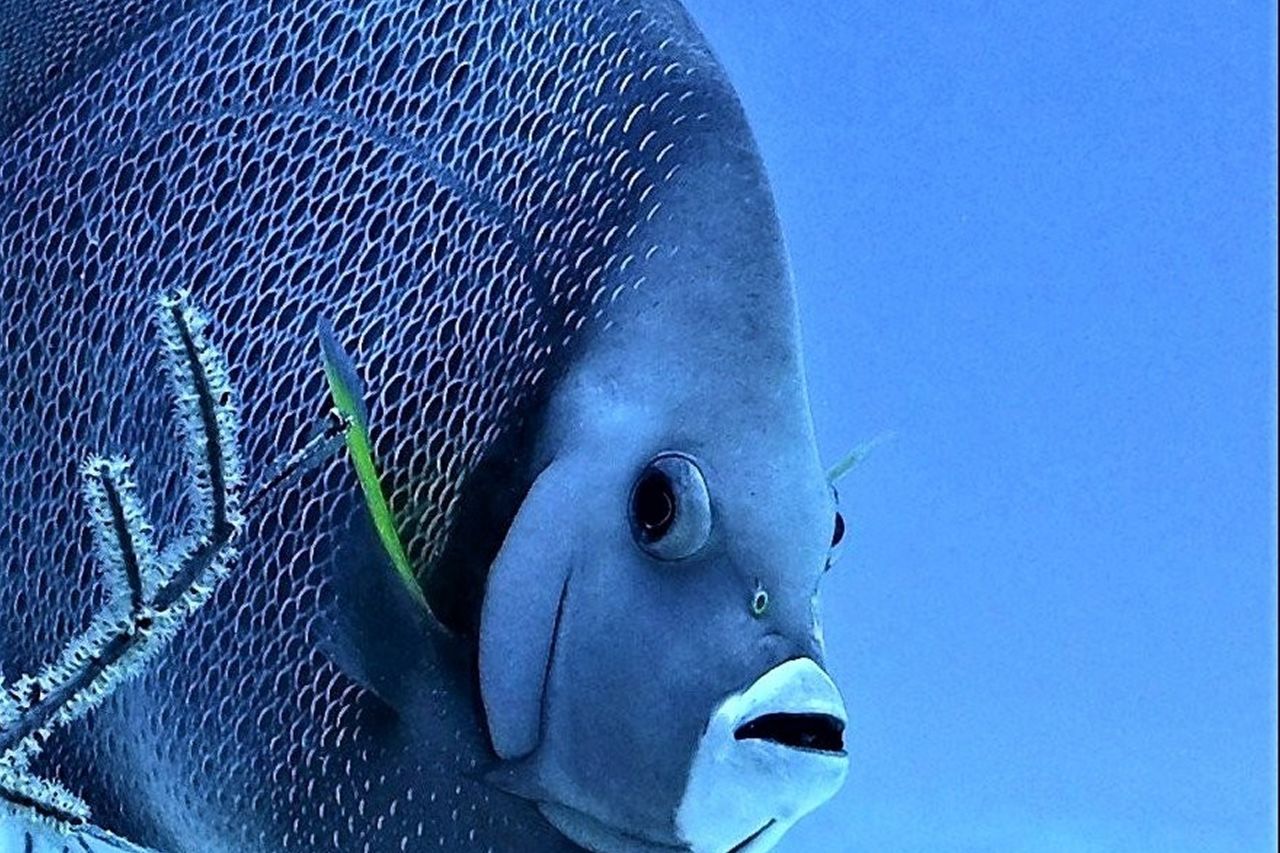 French Angelfish. Photo credit: UNESCO and John Savage
Great Barrier Reef Foundation Managing Director Anna Marsden said it's imperative we work together to scale the effort to protect the world's coral reefs in this critical decade of action.
"Coral reefs are the beating heart of our oceans, sustaining a quarter of all marine life and one billion people globally, yet they are the most vulnerable ecosystem on the planet." Ms Marsden said.
"We know that the solutions for coral reefs will not rest with one country or community, which is why the Great Barrier Reef Foundation has a global focus and works in partnership with Indigenous people and local communities that are on the frontline of the fight against climate change. By working with a united purpose, we can still have hope that people and planet can thrive."
"These actions are game changers. Through the Resilient Reefs Initiative, we've provided more than AUD$1m for key projects that will help restore key coastal and reef habitats and, vitally, focus on improving the wellbeing of Belize's fisherfolk through the creation of viable and sustainable livelihoods." Ms Marsden said.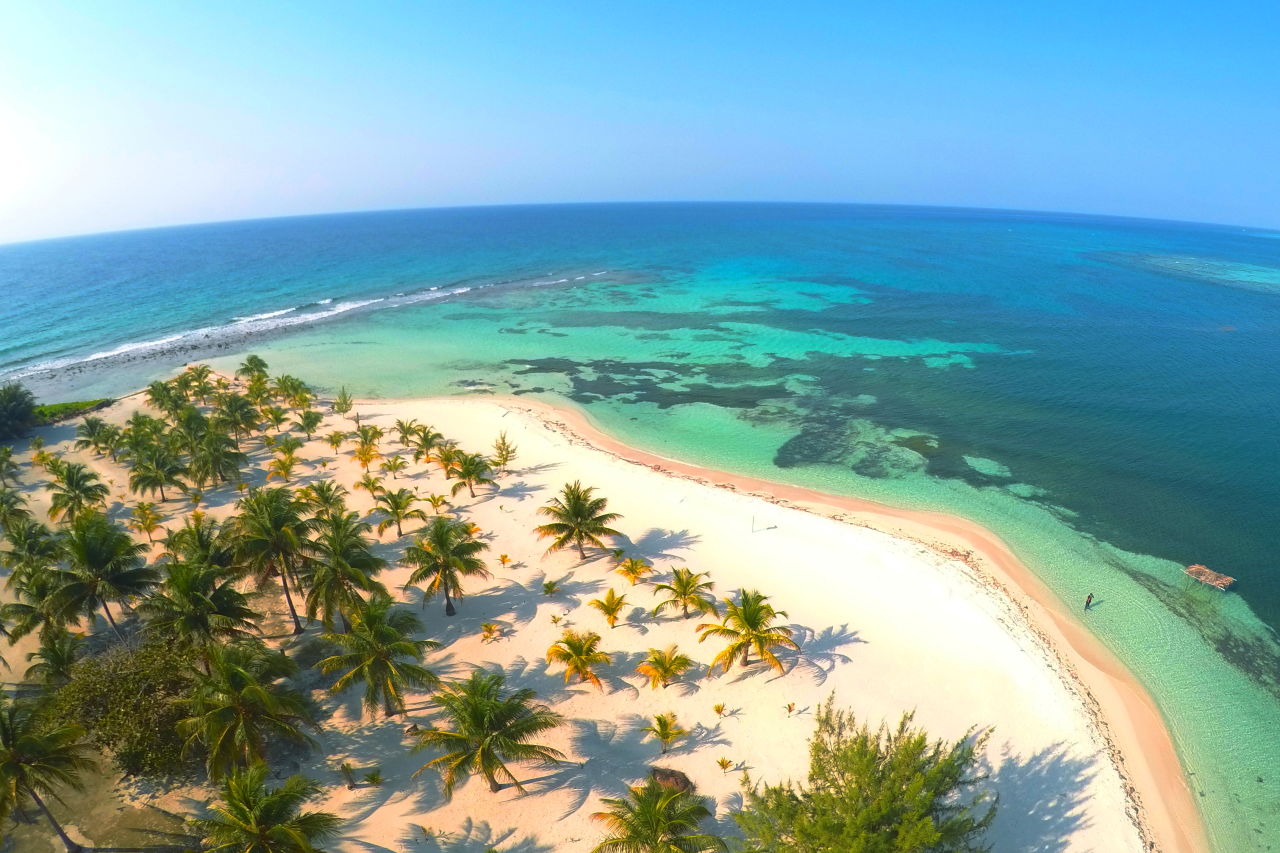 Aerial of Belize Barrier Reef Reserve System. Photo credit: Julio Maaz and WCS
"Since the removal of the Belize Barrier Reef from the List of World Heritage in Danger in 2018, the reef has become a leader in ocean conservation, including by increasing its fisheries no-take zones to more than 11% of Belize's oceans, introducing a moratorium on oil exploration and securing long-term financing through the recently adopted debt-for-nature swap and blue bond programme", said Fanny Douvere, head of UNESCO's World Heritage Centre Marine Programme.
The Belize Barrier Reef Reserve System is home to over 1,400 species of plants and animals including sea turtles, manatees and hundreds of species of corals. It's also an important source of livelihoods for local communities, with almost half the population supported by incomes generated through the reef, mainly via tourism and fishing.
The world's first resilience strategy for a UNESCO World Heritage site was developed for Australia's Ningaloo Coast recently with the other Resilient Reef Initiative sites Palau's Rock Islands Southern Lagoon and the Lagoons of New Caledonia being launched soon.
Initiated by the Great Barrier Reef Foundation, Resilient Reefs is a collaboration with UNESCO, The Nature Conservancy's Reef Resilience Network, Columbia University's Center for Resilient Cities and Landscapes, Resilient Cities Catalyst, and AECOM. The program is funded by the BHP Foundation.
The initiative supports UNESCO World Heritage listed coral reefs and the communities that depend on them to adapt to climate change and local threats.
The Belize Resilience Strategy is available here.
The Belize Resilient Reefs Initiative website is available here.
A Resilience Strategy explainer is available here.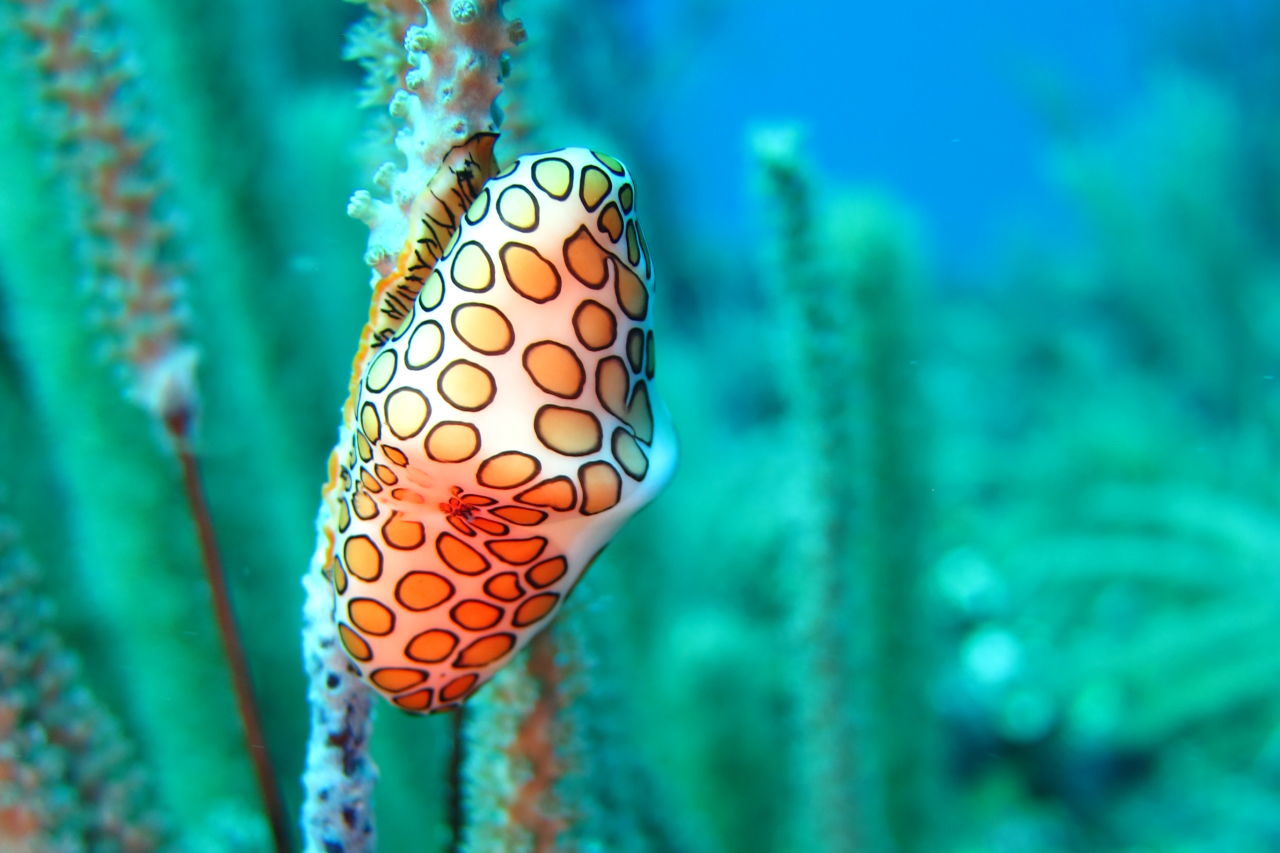 Flamingo tongue found in Belize Barrier Reef Reserve System. Photo credit: Jenn Loder Great Barrier Reef Foundation