Media Release ·
Over $19 million of Reef Trust Partnership Water Quality Grants for Regional Queensland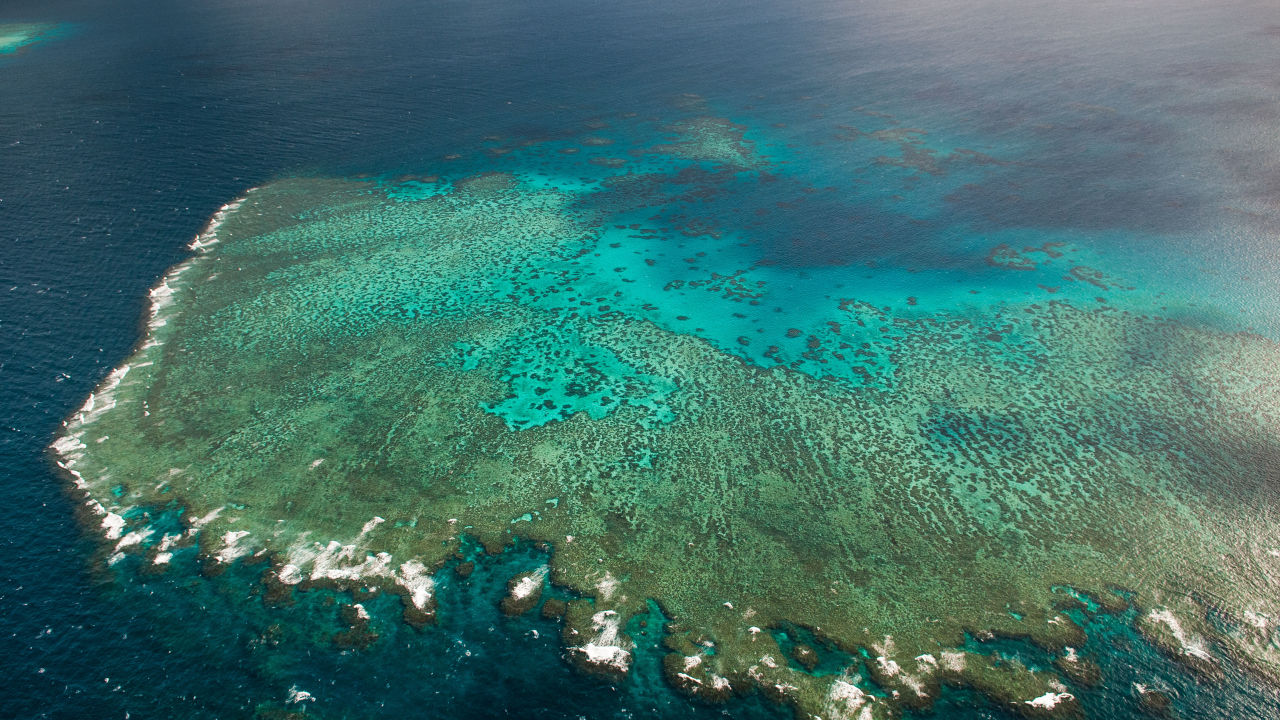 Eleven projects with a proven track record of improving water quality on the Great Barrier Reef have been awarded over $19 million in the first round of water quality grants through the Reef Trust Partnership (RTP).
Great Barrier Reef Foundation Managing Director Anna Marsden said these projects will see gullies restored, on-ground action with cane farmers and graziers to reduce run-off of the highest priority pollutants (sediments, nutrients and pesticides) and training opportunities for early career agricultural experts (extension officers) boosted.
"A healthy reef needs clean water. Declining coastal water quality, influenced by land-based run-off, is a significant threat to the long-term health and resilience of the Great Barrier Reef," Ms Marsden said.
"The accumulated impacts of climate change, poor water quality and other local stresses are having a dire effect on the Reef. That's why we have to do everything we can to build the Reef's resilience, right now.
"Each one of these projects builds on prior investments and initiatives that can demonstrate and are independently recognised as having made significant contributions towards achieving the Reef 2050 Water Quality Improvement Plan targets."
Ms Marsden said, "Both the Reef and regional Queensland will benefit from this investment. Funding will be delivered across regional Queensland to projects in Cairns, Townsville, Mackay, the Burdekin, Mossman and the Mary River."
The $19 million of RTP funding is amplified by co-contributions from delivery partners. The projects are being delivered in partnership with landholders and industry who plan to contribute a projected $13m of in-kind co-contributions.
A number of organisations have been successful including the Queensland Farmers Federation, Greening Australia and CANEGROWERS.
CANEGROWERS Chairman, Paul Schembri, said the peak sugarcane growers' organisation developed the Cane Changer program with Behaviour Innovation in 2016 to recognise the innovations and on farm work of members towards protecting the environment.   
"In its first two years, 250 growers in the Wet Tropics region have been involved in workshops and accreditations in the industry's best practice program "Smartcane BMP" have increased 300%.  
"We welcome this funding commitment which will allow Cane Changer to continue in the Wet Tropics and expand into more areas of Queensland including Mackay in the coming months," Mr Schembri said.
The Reef Trust Partnership includes $201 million to improve water quality on the Great Barrier Reef over six years. This first round of investment will focus on water quality projects that seek to build on existing programs with proven beneficial outcomes. Future funding rounds will include innovative approaches.
Minister for the Environment Melissa Price said this is another example of the Coalition backing action on the Reef now.
"We are committed to protecting the reef through practical programs and we are committed to reducing emissions to meet our international targets," Minister Price said.
Today's announcement builds on previous work of the Reef Trust Partnership including three investment grant rounds for Traditional Owner Reef protection (February 2019), Local Marine Advisory Committees (February 2019) and citizen science initiatives (December 2018). The GBRF has also announced a health check on the remote far northern reefs delivered by the Australian Institute of Marine Science in partnership with JCU (January 2019), and the largest single investment in Traditional Owner Reef Protection (announced in January 2019). This is in addition to the release of 10 strategic plans under the Partnership, including the Investment Strategy which provides an enduring road map for Reef protection.
A full list of the successful applicants, a brief description of their projects and an infographic showing the breakdown of project locations is available HERE.
Media contact:
GBRF Sarah Henderson +61 429 890 087 | +61 3171 0403 | shenderson@barrierreef.org