Media Release ·
Reducing pollutants flowing to our Reef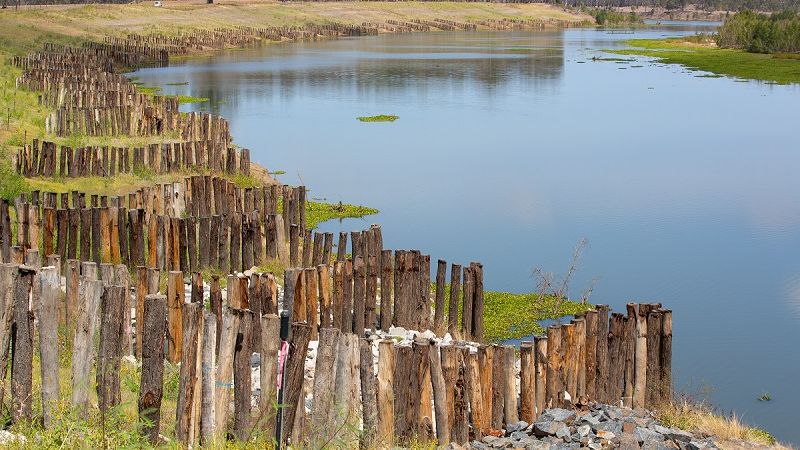 The Great Barrier Reef Foundation has today announced 15 water quality projects that will stop 76,000 tonnes of sediment, nitrogen and pesticides running into our Reef's waters every year in the high priority Mackay Whitsunday, Fitzroy and Wide Bay areas.
The Great Barrier Reef is Australia's irreplaceable ecosystem, but poorer water quality from runoff is one of a growing combination of threats to its health.
Sediment and pollutants running into the Reef's waters smother coral and seagrass, impact negatively on its marine life and contribute to crown-of-thorns starfish outbreaks.
These projects will build on the high calibre of work already being undertaken by Queensland's farmers and agricultural community to help reach the targets set out by the Reef 2050 Water Quality Improvement Plan.
By working with farmers and scientists, the Great Barrier Reef Foundation is not only improving conditions for the Reef's precious corals, we're also saving endangered turtles and dugongs that feed on the seagrass beds that need clean water to thrive.
These projects signal the start of on-ground revegetation, fencing and restoration work through our regionally-focussed water quality program and are an important part of our ambitious plan to prevent 500,000 tonnes of fine sediment and 500 tonnes of dissolved inorganic nitrogen from polluting the Great Barrier Reef each year by 2030.
This work will add to the more than 60 Reef-saving projects we are delivering right now with more than 65 project delivery partners.

Details:

$9.4M Mary program which consists of 1 project that will reduce 26,000 tonnes of sediment annually – in collaboration with a consortium of local organisations led by the Burnett Mary Regional Group
$19.6M Fitzroy program which consists of 5 projects that will reduce 50,000 tonnes of sediment annually – in collaboration with the Fitzroy Basin Association
$22.7M Mackay Whitsundays program which consists of 9 projects that will reduce 26 tonnes of nitrogen and 215 kilograms of pesticides annually – in collaboration with Reef Catchments.
The Regional Water Quality Program is funded by the Great Barrier Reef Foundation's partnership with the Australian Government's Reef Trust.