Media Release ·
Reef robots ready for World Science Festival appearance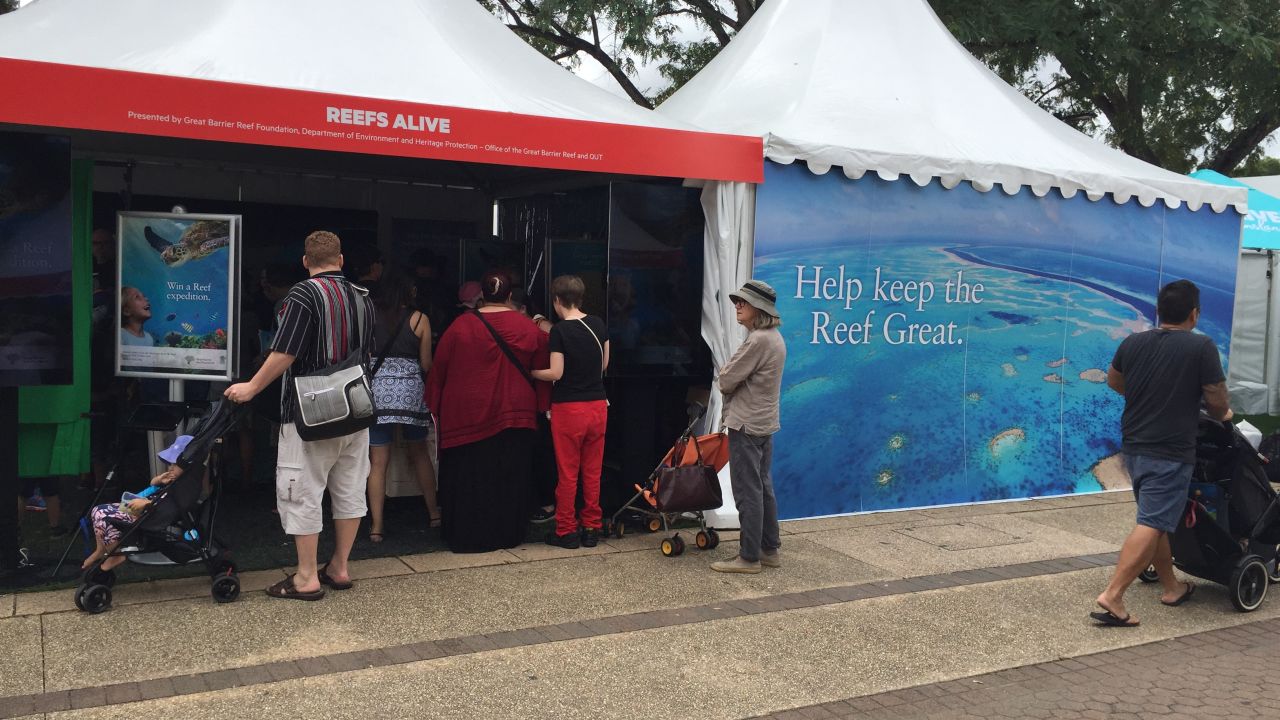 The Reef Think Tank will again open to curious minds and hands for the World Science Festival's interactive Street Science event on 24 and 25 March at Brisbane's South Bank precinct.
The Foundation is joining forces with the Queensland Government's Department of Environment and Science and the robotics team from Queensland University of Technology (QUT) to present an up-close look at some of the science helping the Reef.
Together, we'll investigate the actions on land that affect the Great Barrier Reef to uncover the surprising connections between catchments and coral. There'll be a chance to get hands on with QUT's amazing robotics technology and play the 'Great Reef Rubbish Round-up' and also to get ready for Queensland's plastic bag ban by personalising a Reef-themed reusable bag.
For the first time, the latest RangerBot model will be on public display, fresh from its current round of in-water testing on the Great Barrier Reef.
It's free for all to come and explore how science, and everyone, can help rid the Reef of pests, plastics, pollutants and other predicaments to ensure there is a Great Barrier Reef for future generations.
Reef Think Tank at World Science Festival Brisbane
Saturday 24 and Sunday 25 March 2018
10am – 4pm