Media Release ·
Volunteers making a world of difference to the Reef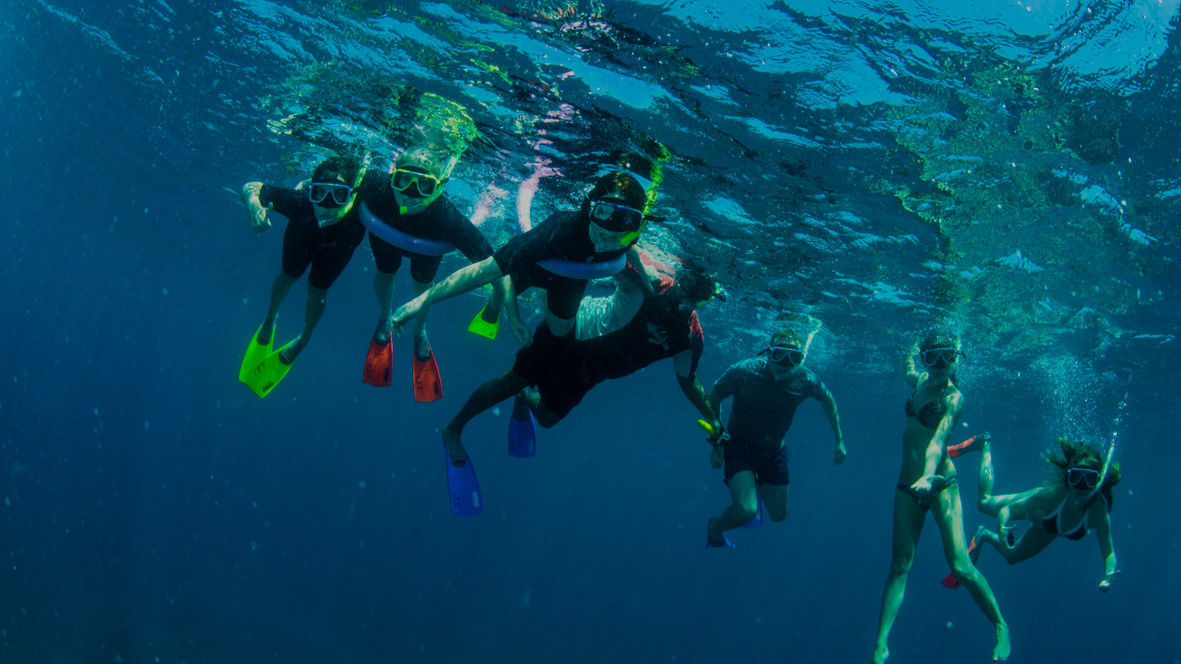 The Great Barrier Reef Foundation is taking off our hats (and snorkels) to the everyday Australians who are making a world of difference to the Reef this National Volunteers Week.
Great Barrier Reef Foundation Managing Director Anna Marsden said there are countless volunteers out on the Reef and surrounds right now who are giving up their time to contribute to its protection.
"These volunteers are picking up rubbish, so it doesn't end up on the Reef, monitoring marine turtle nests to ensure the survival of the species and collecting data on corals to enhance understanding of Reef health," Ms Marsden said.
"The impact of each volunteer's efforts accumulates to make a significant impact on local marine environments and the Reef itself. Their collective impact is "Making a world of difference" for the Reef - the theme for National Volunteers Week.
"The Reef is the size of 70 million football fields, so it takes a whole raft of people to keep an eye on this icon.
"The Foundation is supporting the work of volunteers, through the Reef Trust Partnership, by awarding twenty-five community groups $1.4million in grants to take local on-ground action to protect the Reef.
"These community groups are powered by passionate locals who know first-hand the practical steps needed to protect the Reef, and who generously dedicate their time and expertise in a multitude of ways.
"Some of the projects that we have funded include "Team Turtle" on the Capricorn and Curtis coasts which encourages citizen scientists to record data on how turtles' nest.
"We've also funded the "MangroveWatch" project in Cairns which needs more volunteers to identify areas for rehabilitation of vegetation.
"The grants will also be used to revegetate a billabong with native plants, install Gross Pollutant Traps that collect rubbish in waterways and train more citizen scientists.
"These projects are just starting to get underway so if you are in a Reef area and want to get involved I urge you to get in contact with your local community group."
Click here for the list of Community Reef Protection projects.
"Even those not near the Reef can still do their bit to help the Reef, find out what you can do here."
The Community Reef Protection projects are funded by the partnership between the Australian Government's Reef Trust and the Great Barrier Reef Foundation.
The Reef Trust Partnership includes $10 million for Community Reef Protection over six years.