News ·
Climate change crisis:
The IPCC's findings and our ambitious plan to save the Great Barrier Reef
The latest IPCC report paints a bleak picture of the Great Barrier Reef's future, but we're working tirelessly to fast-track innovative solutions to help corals adapt in a changing climate.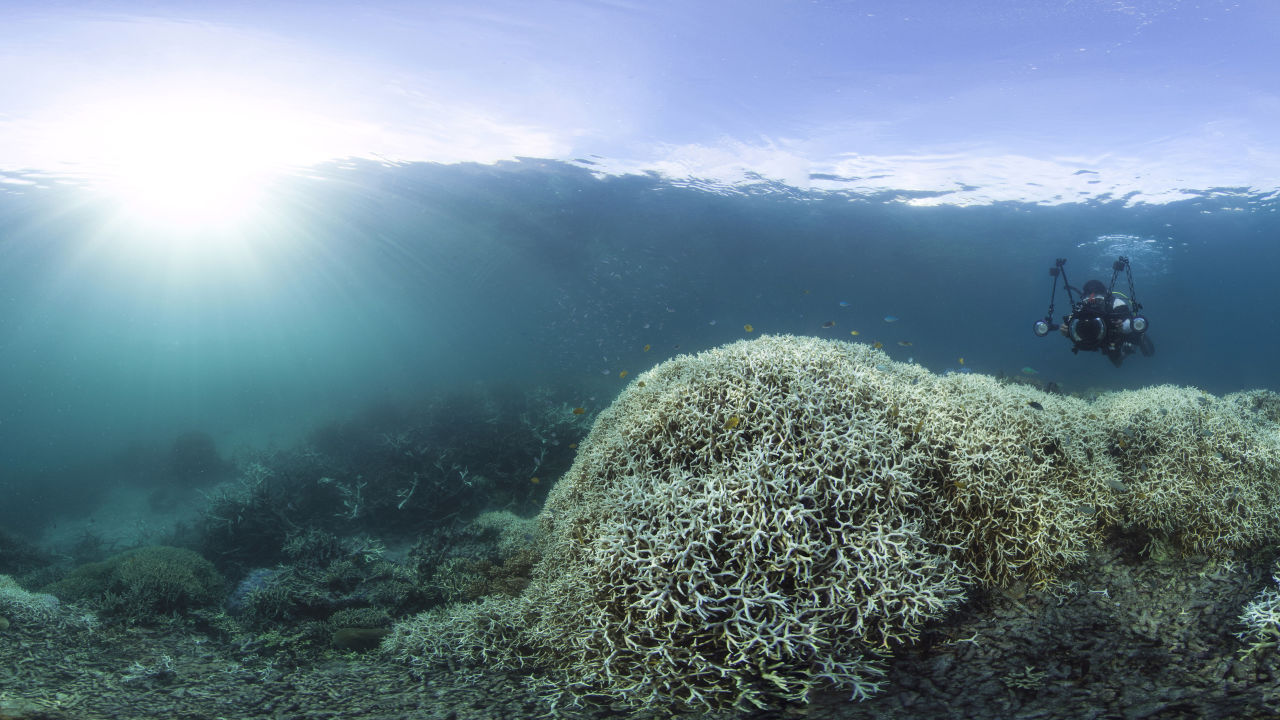 IPCC stands for the Intergovernmental Panel on Climate Change. It was set up by the United Nations and the World Meteorological Organization to provide governments with scientific information to guide climate policies. The IPCC provides regular scientific updates about the drivers of climate change, its impacts and future risks, and how adaptation and mitigation strategies can reduce those risks.
What does the latest report say?
Climate Change 2022: Impacts, Adaptation and Vulnerability says human-induced climate change is causing dangerous and widespread disruption in nature and affecting the lives of billions of people worldwide.
The report warns increased heatwaves, droughts and floods are already driving mass mortalities in species such as trees and corals, and exposing millions of people globally to acute food and water shortages.

Australia is told to expect a surge in heat-related deaths, the extinction of numerous animal species and more intense bushfires in the coming years.
What about the Great Barrier Reef?
The report is blunt when it comes to the future of our Reef. It warns ocean warming and marine heatwaves will cause the loss and degradation of coral reefs and "widespread destruction" of coral reef ecosystems.
Key findings include:
The Great Barrier Reef is already severely impacted by climate change, particularly ocean warming which is causing more frequent and more severe coral bleaching.
The 2016 and 2017 mass bleaching events transformed parts of the northern and middle reef system into a highly degraded state. Bleaching is expected to continue gathering pace.
Rising temperatures are disrupting the Reef's fish, invertebrates and algae.
Cyclone intensity and other extreme weather events are likely to increase, greatly accelerating coral reef degradation.
Higher ocean temperatures and increased coastal run-off mean extreme weather events may increase the frequency and severity of damaging crown-of-thorn starfish outbreaks.
Achieving the 1.5°C Paris Agreement target would be insufficient to prevent more frequent mass bleaching events, though it may reduce their occurrence.
Efforts to restore coral reefs on a small scale may slow the impacts of climate change locally, but won't prevent widespread bleaching
How can we save the Great Barrier Reef?
We know insufficient global action on climate change is taking a serious toll on the health of our Great Barrier Reef and coral reefs around the world.
The facts are clear – climate change is the biggest threat to the survival of coral reefs. We know current climate change commitments don't go far enough to protect them and we know this is the critical decade in which to act with urgency.
The Great Barrier Reef, and coral reefs around the world, need global leaders to rapidly accelerate measures to tackle climate change. Without this, the chances of saving coral reefs are slim.
But there is hope. If we can drastically and rapidly cut the global emissions driving climate change, plus help reefs adapt to the warming already locked into the system, we have a good chance of achieving the future we want. Neither alone will be enough.
It won't be easy, but the research breakthroughs required to help reefs adapt to climate change are happening right now. If we work together, we can create the future we all want.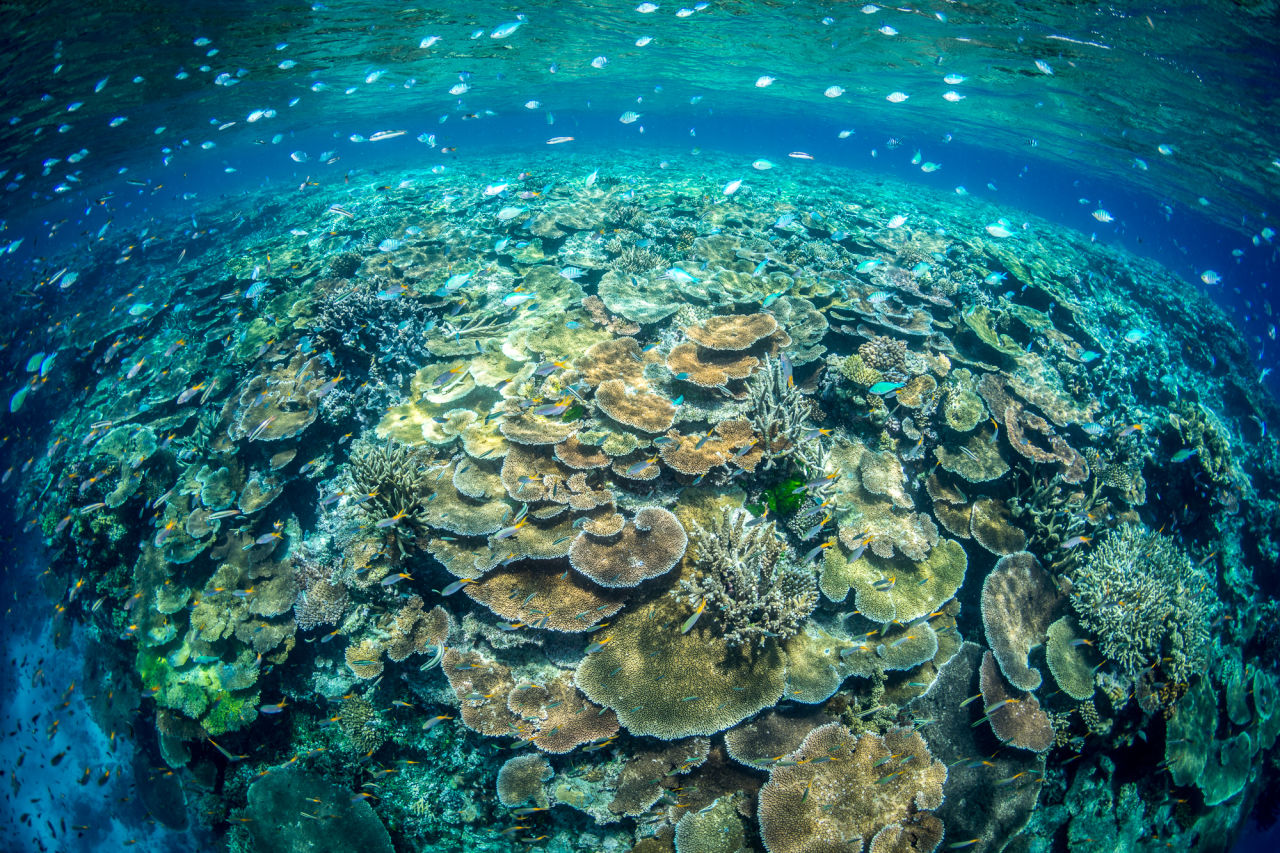 Credit: Matt Curnock, Ocean Image Bank
Reef Restoration and Adaptation Program
For the past three years, some of the best reef scientists and engineers in the world have been working together to develop a road map for large-scale coral reef restoration and adaptation. We know the window to act is closing and closing fast. So we've ramped up our efforts by creating and funding a research and development program to develop and test new solutions.
These interventions will:
Protect remaining reefs from the threat of coral bleaching by investigating and deploying cooling and shading options.
Restore lost diversity by stabilising reef structures and deploying large numbers of corals onto highly connected priority reefs.
Help corals adapt to the changing environment by selectively breeding and seeding climate-ready corals using engineering and automation to achieve a scale not yet seen.
Right now, over 150 scientists from six large research institutions and their many partners are working together to develop interventions that are safe, supported by the community and can help coral reefs adapt on a large scale. It is the most significant effort of its kind anywhere in the world.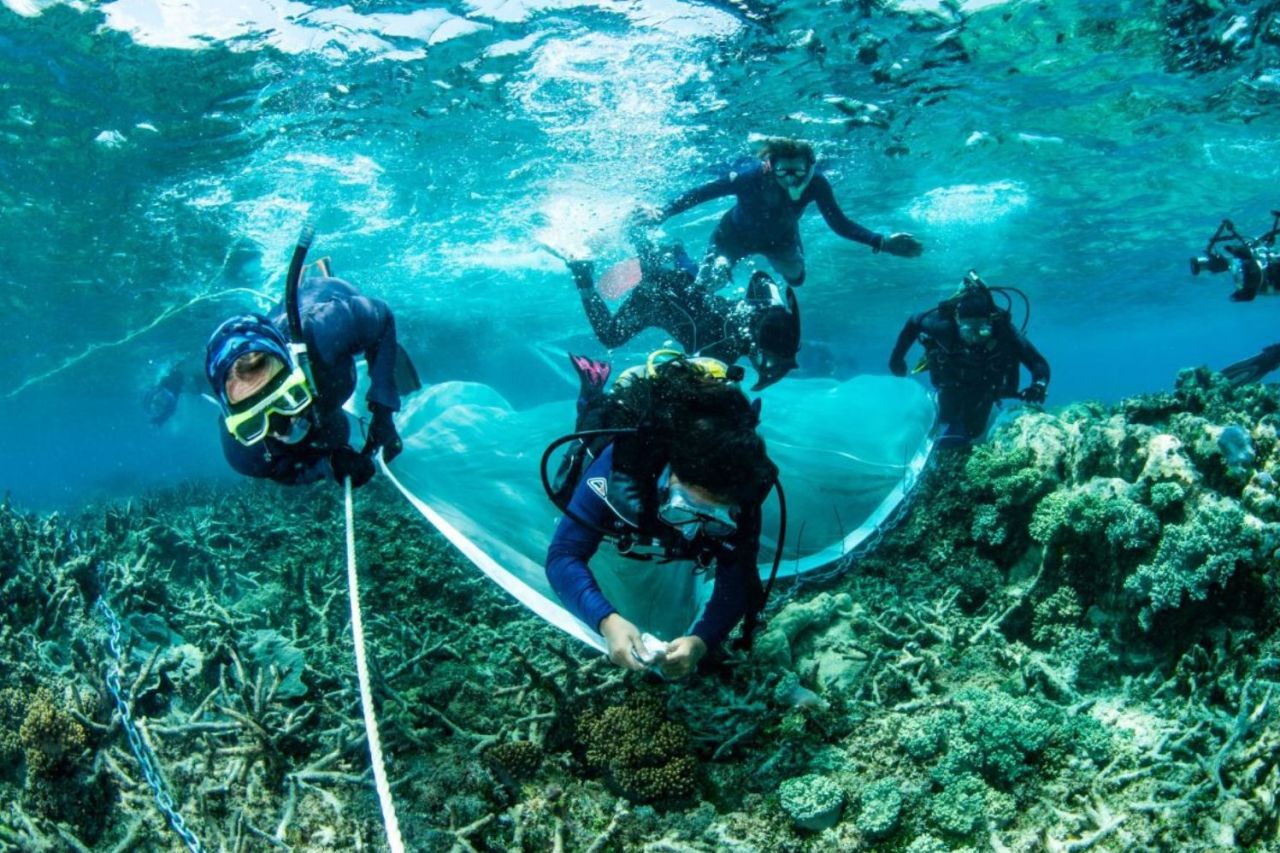 Coral IVF babies being deployed onto the Reef. Credit: Gary Cranitch, Queensland Museum.
While current reef restoration and adaptation efforts are not operating at the scale needed to have a long-term impact on a system as vast and complex as the Great Barrier Reef, by building off existing on-ground and scientific knowledge, and harnessing the world's greatest minds, the Reef Restoration and Adaptation Program is our best chance of solving one of the most complex ecological challenges of our time.
Modelling has demonstrated that focusing our restoration and adaptation efforts on up to 200 of the Great Barrier Reef's most highly connected reefs can shift long-term trends and help it survive into the next century. We're working to do just that, with a long-term goal to grow more than 10 million heat-tolerant corals a year across these reefs to give this global icon a fighting chance.
The Reef Restoration and Adaptation Program is funded by the partnership between the Australian Government's Reef Trust and the Great Barrier Reef Foundation. Partners include the Australian Institute of Marine Science, the Great Barrier Reef Foundation, CSIRO, The University of Queensland, QUT, Southern Cross University and James Cook University.
Top image credit: Underwater Earth, XL Catlin Seaview Survey, Christophe Bailhache