Media Release ·
eReefs turns on 'x-ray vision' in cyclones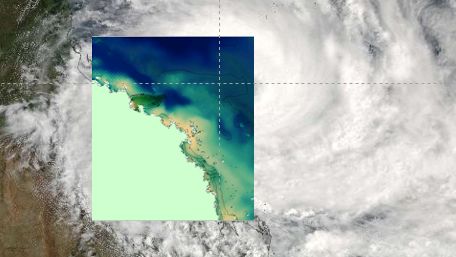 eReefs has superpowers that allow scientists to 'see through' cyclone barriers like clouds and water to report on the Reef in real time when other systems can't.
Knowing which parts of the Reef are in trouble and why during cyclones is critical, yet extremely difficult. That's because cloud cover shuts down all satellite images and hazardous ocean conditions can make it impossible for anyone to get in or above the water to monitor.
eReefs' Project Director Dr Cedric Robillot says the eReefs models can map the areas of greatest impact in terms of energy in the marine environment.
"We know that corals can be physically damaged by forces on the seabed and strong water currents caused by cyclonic winds. eReefs can help us target the most important areas to survey to assess any damage and begin the recovery process," Dr Robillot said.
"We can also see where any flood plumes and sediment are concentrated and predict how this may affect ecosystems in the immediate future such as with algal blooms.
"eReefs can also analyse the impact on water temperatures across a range of depths and predict the risk of bleaching which would be impossible if you had to rely on satellite data."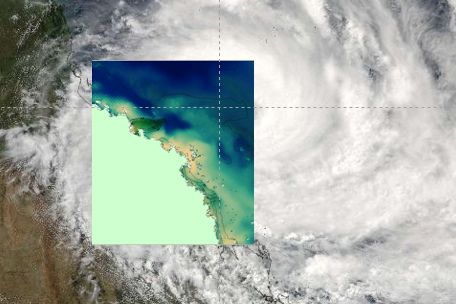 eReefs was able to "see through' the clouds of Cyclone Debbie in late March 2017