News ·
Nemo turns 20
We celebrate two decades of the animated classic Finding Nemo.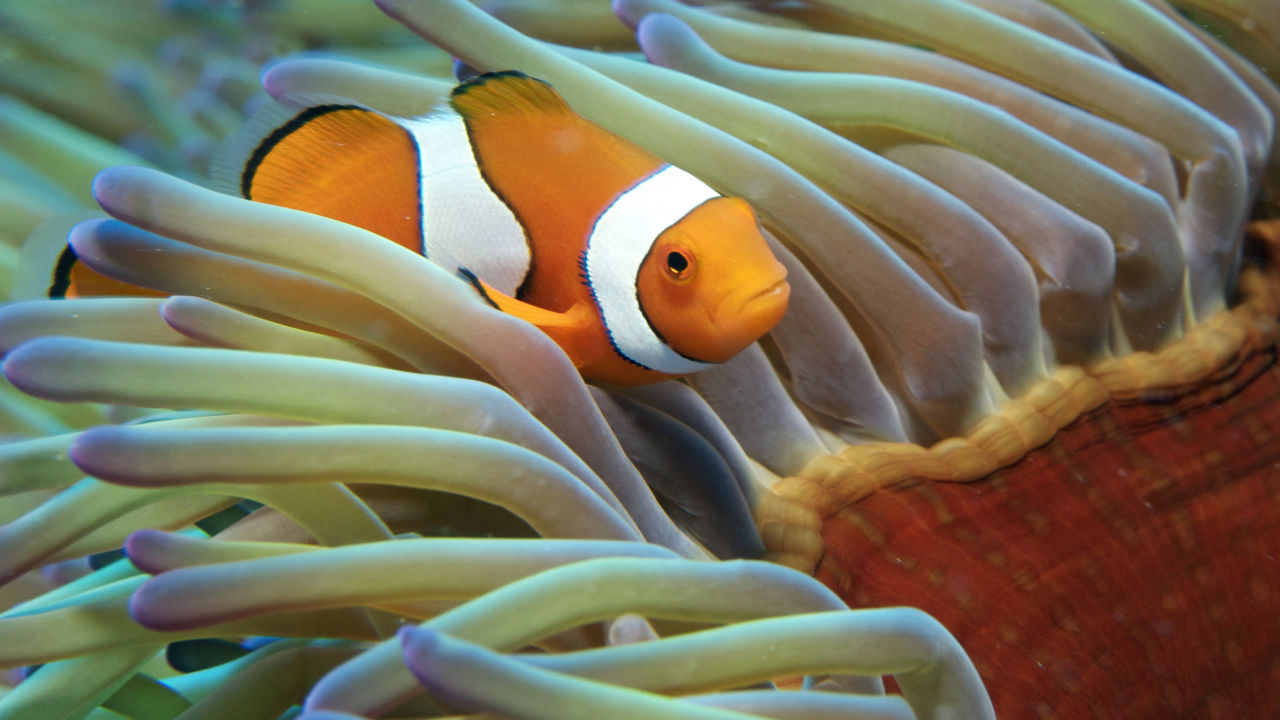 It's been 20 years since Finding Nemo 'just kept swimming' onto the big screen and into our hearts. The film, produced by Pixar Animation Studios and Walt Disney Pictures in 2003, quickly became a beloved classic, endearing global audiences to the beauty, diversity and fragility of our Great Barrier Reef. On its 20th anniversary, Finding Nemo continues to inspire generations of all ages to protect and preserve coral reefs and their marine life.
#A clownfish rises to fame
Ocellaris clownfish are one of the most globally recognisable reef species thanks to the plight of one father's journey to find his son, Nemo, who was poached from his home on the Great Barrier Reef. Thanks to the film's two heroes, ocellarius clownfish have become instantly identifiable by their orange body and white stripes. Their symbiotic relationship with sea anemones is accurately depicted providing shelter and protection from predators.
When Nemo was displaced from the Reef and taken to a dentist's aquarium in Sydney, it raised awareness about the consequences of taking marine life from their natural habitats and keeping them in captivity. Gill, one of Nemo's fish tank inmates, tells him, "fish aren't made to be put in a box" and the film sparked various initiatives and campaigns to conserve and protect reef habitat and wildlife.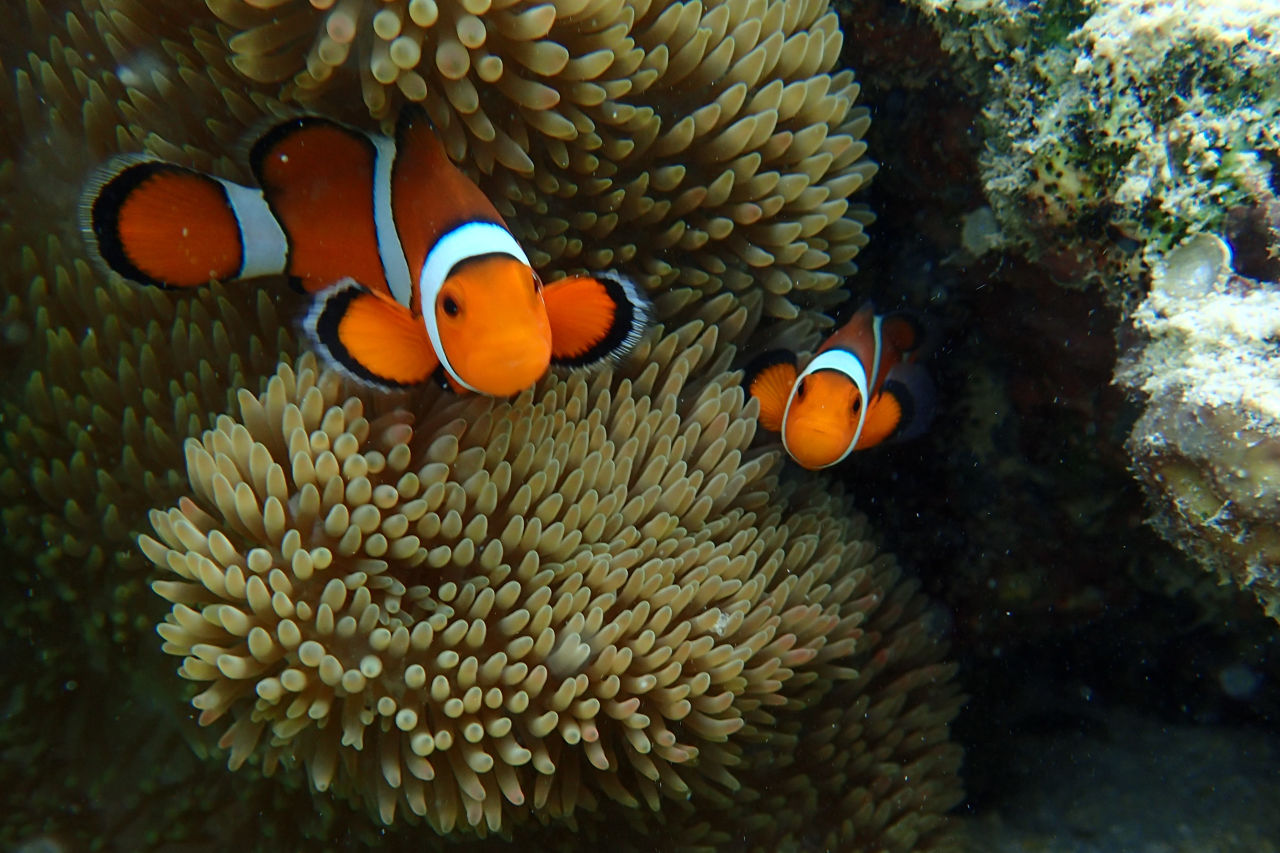 Ocellaris clownfish are recognisable by their orange body and white stripes.
#Finding Nemo has a lasting legacy
Finding Nemo continues to inspire generations of children to develop an interest in marine biology and ocean conservation. The storyline – a father's love for his son and his determination to protect him – serves as an analogy for the need to protect and care for the environment. Children are taught not just about the biology, diversity and behaviour of various marine species, but the interconnectedness of ecosystems and the impact that human actions can have on the environment. It prompted many to pursue careers as marine scientists, divers, educators and activists. Some have participated in citizen science projects or volunteer programs that involve monitoring and restoring coral reefs.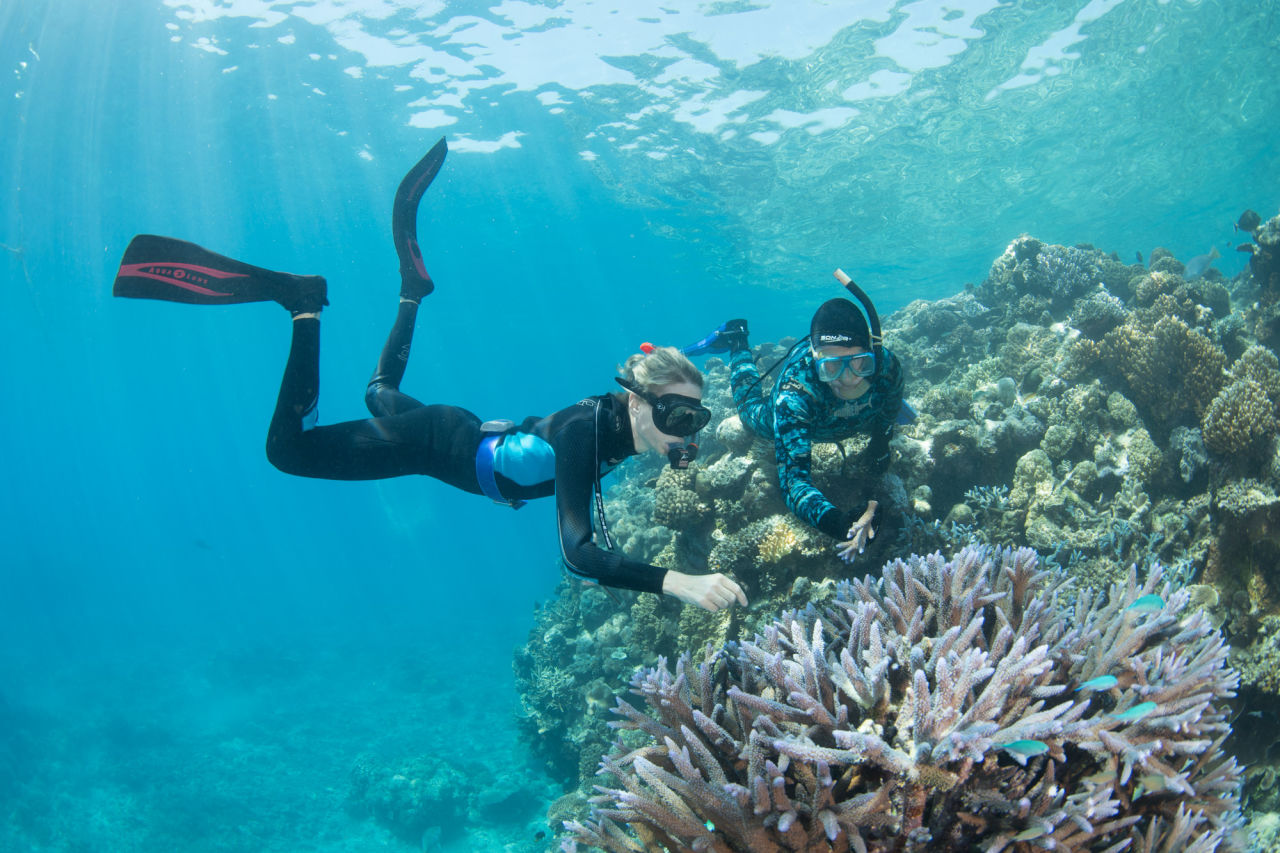 Researchers on Moore Reef.
Twenty years on and our Reef faces a growing number of threats, the largest being climate change which has already wiped out half the world's coral reefs. If we don't take bold action now, they could vanish from Earth in our lifetime.
The stakes are high, but it's not too late. That's why the Great Barrier Reef Foundation is conserving and restoring coral reefs and protecting habitats. We're walking in step with Traditional Owners and front-line communities to fast-track and deploy innovative solutions at home and around the world. Together, we can create a better future for coral reefs, so future generations of children can continue to be inspired by these incredible ecosystems.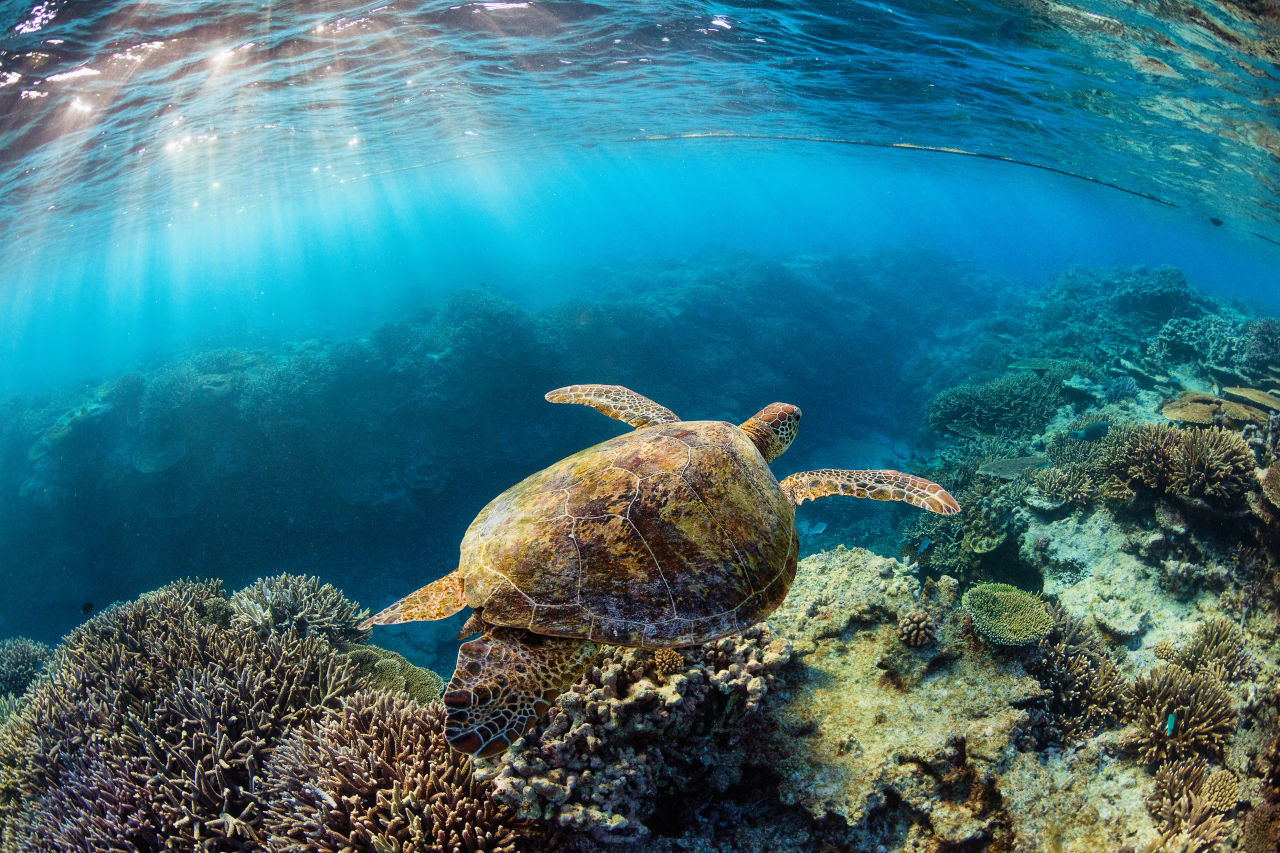 The stakes are high, but it's not too late. Credit: Jordan Robins