News ·
We must not delay action to save the Great Barrier Reef
The UNESCO World Heritage Committee has voted against adding the Great Barrier Reef to its In Danger list, instead agreeing to revise the decision next year.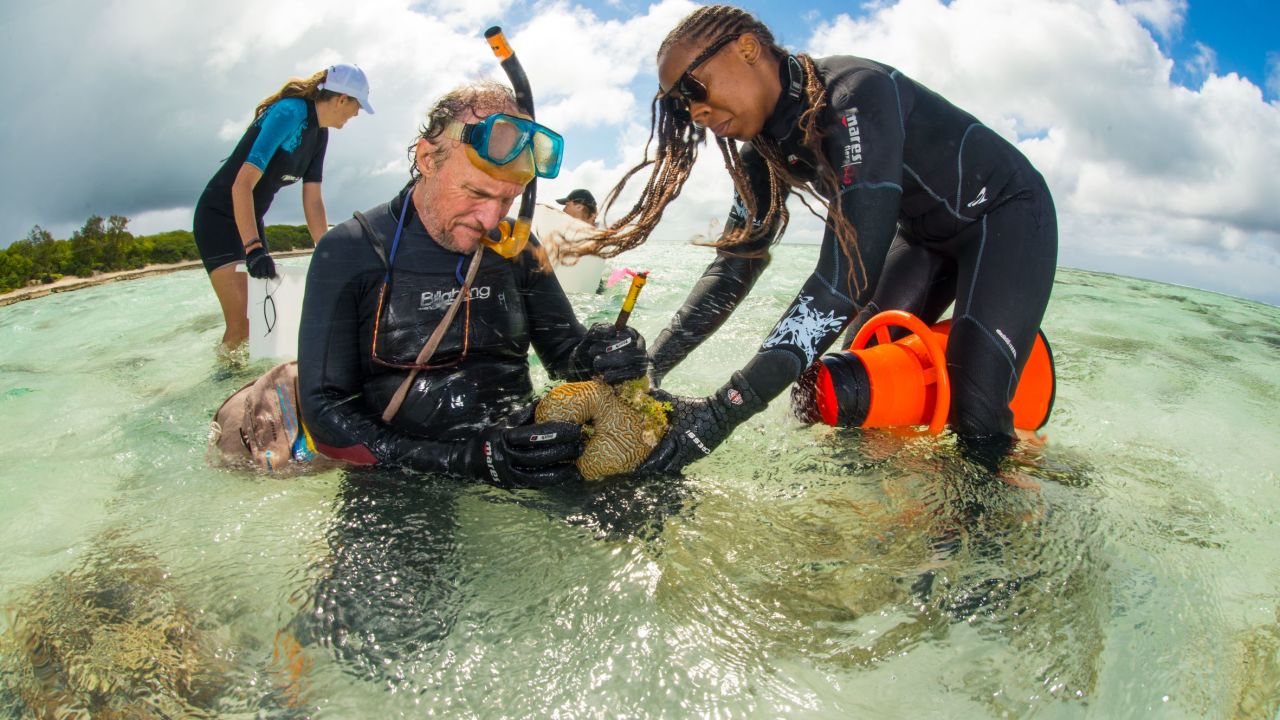 Last month, UNESCO published a draft recommendation calling for the Reef to be added to the list due to the impacts of climate change and poor water quality, however 11 member states supported an amendment to delay the decision.

Under the amendment, the Australian Government must submit a report to the World Heritage Committee in February 2022 outlining the action it is taking on climate change and water quality so that it can consider the potential listing again at the next meeting.
Great Barrier Reef Foundation Managing Director Anna Marsden said we must all do more to address the Reef's biggest threat – climate change.
"Insufficient action on climate change is taking a serious toll on the health of our Great Barrier Reef and coral reefs globally.
"We know coral reefs and their communities are on the front line, we know current climate change commitments don't go far enough and we know this is the critical decade in which to act with urgency.
"We must reduce climate change across the globe. However, emissions reduction alone will not guarantee coral reef survival. We must also urgently build the resilience of reefs against the impacts of global warming that are happening right now.
"Significantly improving water quality is also essential - that's why we're working with more than 1,200 farmers to reduce the amount of sediment polluting our Reef by 463,000 tonnes annually.
"It's not too late. We can save the Great Barrier Reef for generations to come and we are bringing the brightest minds and best science together to do just that."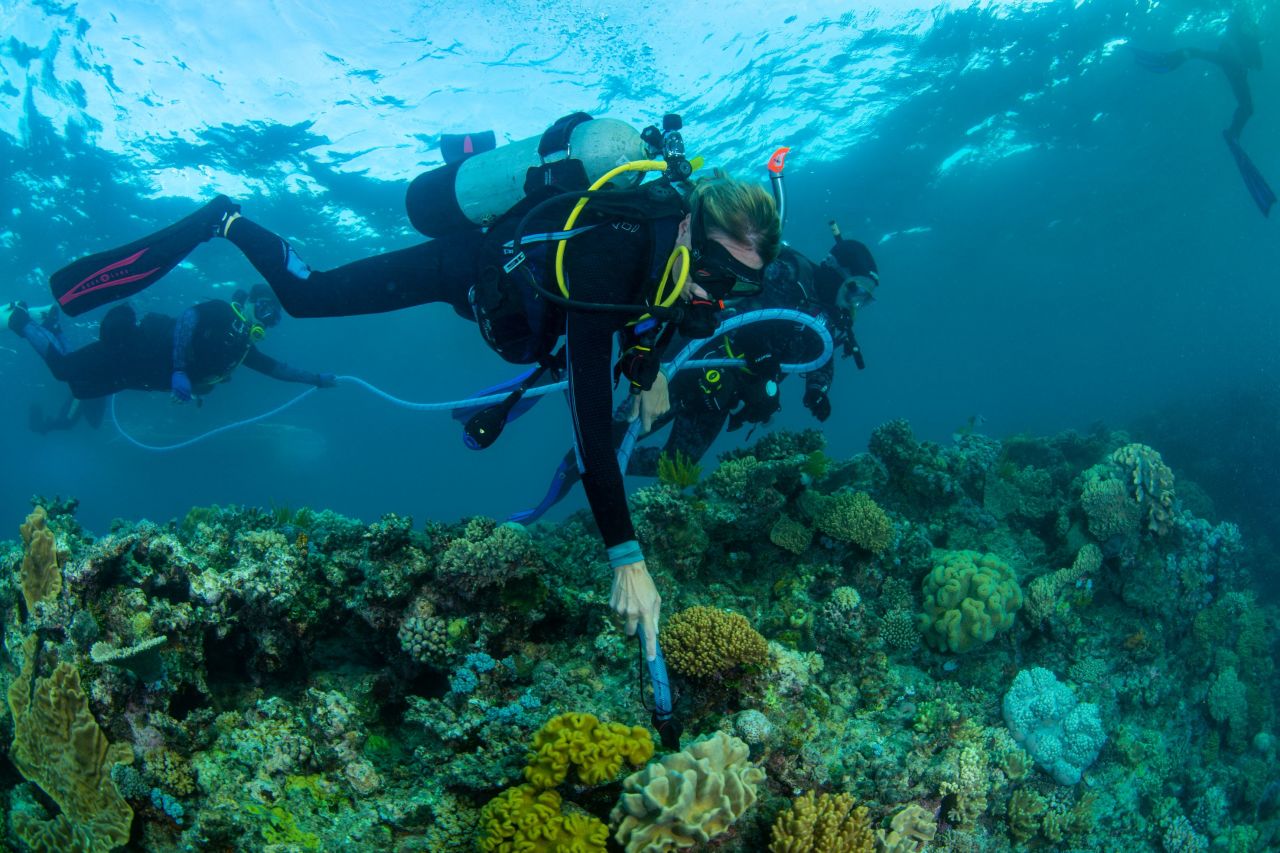 📷 Gary Cranitch, Queensland Museum
What is the List of World Heritage in Danger?
The World Heritage Committee monitors all World Heritage Area sites to make sure they don't lose their unique and valuable characteristics.
If the Committee decides a site is under threat, it places it on the List of World Heritage in Danger to alert the international community and encourage corrective action.
The Committee is required to develop and adopt a program of corrective measures and ongoing monitoring, in consultation with local authorities. It can also choose to provide financial assistance from the World Heritage Fund.
UNESCO says the listing of a site is not a sanction, but a way to efficiently respond to specific conservation needs.
Why is the Great Barrier Reef under threat?
The Reef was named a natural World Heritage Area in 1981 for its 'outstanding universal value', which included its exceptional natural beauty and rare and endangered species. As the largest living structure on earth, the Reef is one of the richest and most complex natural ecosystems in the world.
But climate change, which causes temperatures to rise on our land and in our oceans, is the biggest threat to the future of the Great Barrier Reef and coral reefs around the world.
Marine heatwaves have triggered three mass coral bleaching events on the Great Barrier Reef in just five years, reducing shallow water coral reefs by as much as 50%.
Coral reefs can recover from bleaching over time, but only if temperatures drop and conditions return to normal.
Already, average surface temperatures globally have risen 1.1 degrees above the pre-industrial levels of the late 1800s. If warming reaches 1.5 degrees, we will see the destruction of up to 90 per cent of the world's coral reefs. At 2 degrees, they may be lost forever.
Poor water quality is also a major threat to the Reef, caused largely by dissolved inorganic nitrogen, pesticides and sediment flowing off our land, into our waterways and out onto the Reef.
Extreme weather events such as cyclones, coral-eating crown-of-thorns starfish outbreaks and habitat loss also pose significant threats.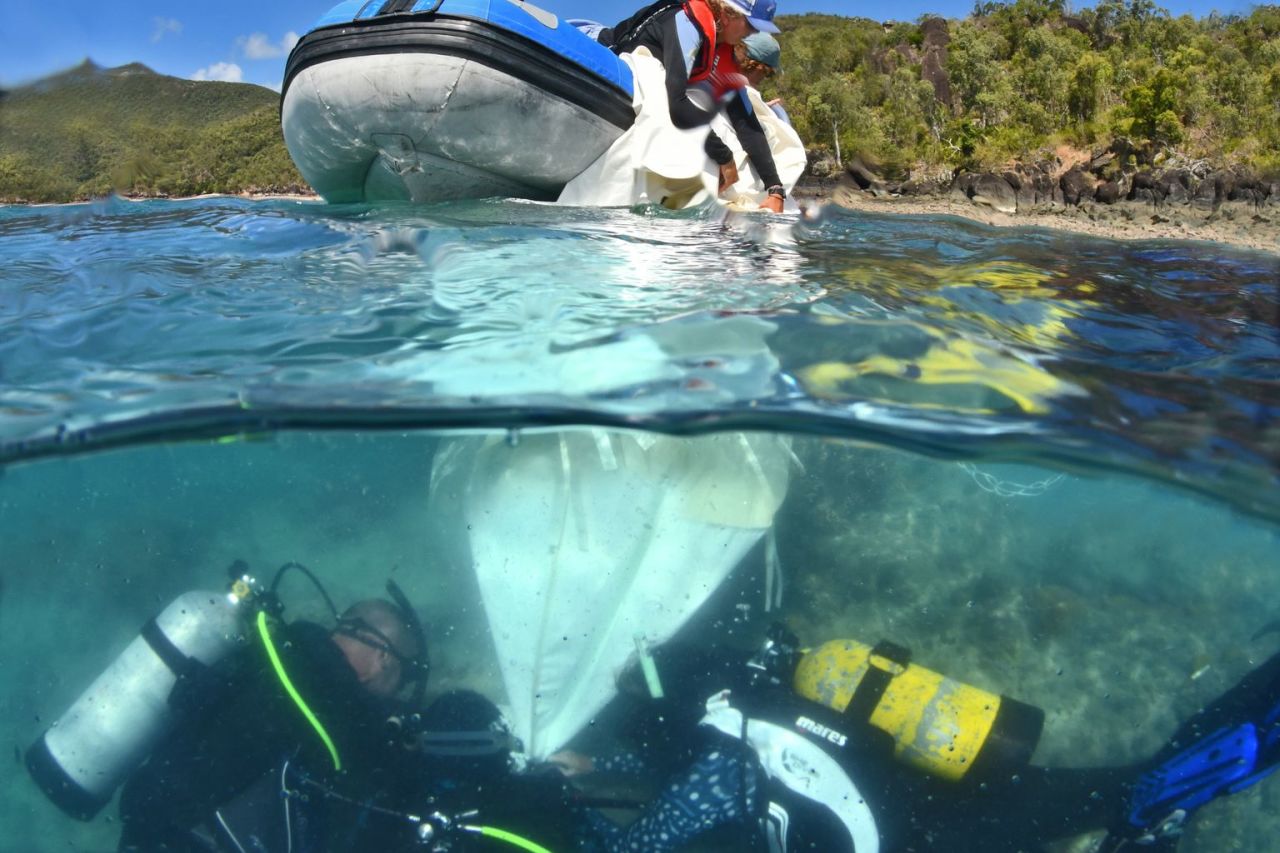 📷 Great Barrier Reef Foundation
What are we doing to save the Reef?
Science tells us we have 10 years to turn the tide on coral reef decline. To do this, we need urgent action on climate change to drastically reduce global emissions.
This is a huge task, but reducing emissions is no longer enough.
Action on climate change requires a dual effort to protect our reefs. Whilst the world works towards reducing greenhouse gas emissions, we must also build ecosystem resilience by rapidly developing and scaling up interventions to buy time for coral reefs and help them adapt to the warmer temperatures already caused by climate change.
Reef Recovery 2030 is our ambitious response to this call to action. Accelerating and building on the work the Foundation has been leading for 20 years, this is a 10-year collective effort to save the Great Barrier Reef and support global coral reef conservation.
Led by the Great Barrier Reef Foundation, in partnership with the world's leading coral reef scientists, Australian Government, reef managers, First Nations people and local communities, Reef Recovery 2030 will boost the resilience of these unique reef ecosystems and the people that rely on them through five visionary initiatives: 
Action on climate change
We're finding ways to reduce emissions and investing in blue carbon ecosystems such as mangroves and seagrasses. These ecosystems act like enormous sponges, cleaning the air by absorbing carbon and storing it in "carbon sinks".
We're developing, scaling up and deploying known and radically new interventions and technologies to help coral reefs survive. This is the most ambitious program of its kind and the world's largest program to help a significant ecosystem survive climate change, helping corals adapt by making them more heat tolerant.

The Reef Restoration and Adaptation Program is a partnership between the Australian Institute of Marine Science, the Great Barrier Reef Foundation, CSIRO, The University of Queensland, QUT, Southern Cross University and James Cook University. It is partially funded by the partnership between the Australian Government's Reef Trust and the Great Barrier Reef Foundation.
Improve water quality
We're investing in solutions that reduce the amount of land-based pollution, such as sediment, nutrients, sewerage and plastics, that enters the Reef through our waterways. We're working with farmers and communities to restore the land and rivers, transition to best-practice farming methods and build Reef-friendly infrastructure.
Restore reef islands and coasts
Interconnected reefs, islands and coastal ecosystems provide feeding and breeding grounds and shelter for both marine and land animals, including many threatened species. We're restoring habitats across 30 islands by 2030 to protect endangered species such as the green sea turtle. 
Resilient Reefs, Resilient People 
We're working with Traditional Owners and local communities to bring traditional and Western knowledge together so the Reef and its communities can thrive. We're restoring coral reefs using cutting-edge techniques and interventions, while embracing local cultural knowledge and customary lores.
Reef Recovery 2030 has been endorsed as a flagship action of the United Nations' Decade of Ocean Science for Sustainable Development.
The UN launched the Ocean Decade this year to support innovations that will boost the health, sustainability and resilience of our oceans by 2030. It offers a once-in-a-lifetime opportunity for countries to work together to save our oceans and reefs.
As a founding Decade Alliance member, the Great Barrier Reef Foundation is joining the front line by leading efforts to save our Great Barrier Reef and supporting global coral reef conservation.
How you can help
The window to act is closing. We have a once-in-a-generation opportunity to turn the tide on coral reef decline.
Science tells us if we act now, we can double the likelihood of having healthy coral reefs into the future.  
The enormity of this task means we must all pull together to limit the impacts of climate change and help our Reef survive.
Your support can help fund the critical science needed to restore and preserve the beautiful Great Barrier Reef.
Please donate today
$10 can help create and protect critical habitats for endangered species.
$50 can help power a Reef RangerBot to distribute baby corals and rebuild reefs.
$200 can help fund new interventions and technologies to help coral reefs survive.