Media Release ·
Whitsundays to become next Reef climate change refuge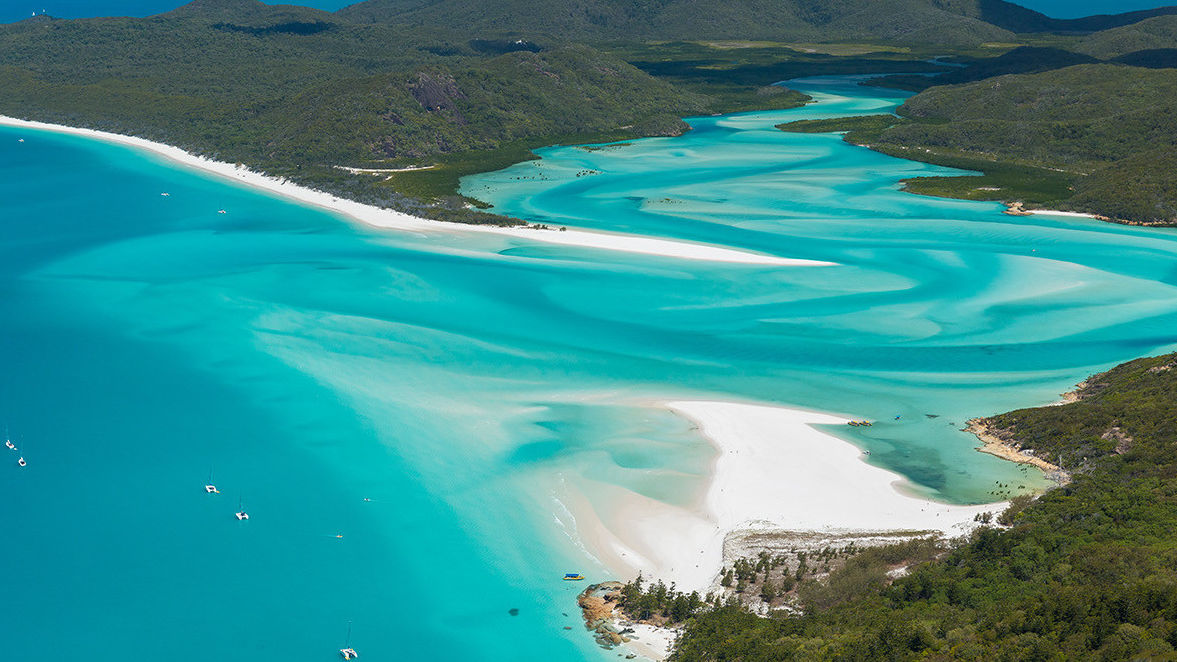 The Whitsundays has received support from business and government to help the region become the next Great Barrier Reef climate change refuge as part of the Great Barrier Reef Foundation's $14 million Reef Islands Initiative.
Great Barrier Reef Foundation Managing Director Anna Marsden said the Great Barrier Reef is Australia's unique living icon, and as Australians we should be proud that it's our responsibility to look after it.
"Reef islands are critical to Reef health as they play a key role in the life cycle of so many species of flora and fauna, from turtles, dugongs and fish, to seabirds, corals and many more," Ms Marsden said.
"However, our Reef, its islands and the animals that depend on them are coming under increasing pressure from climate change. Without help the outlook is bleak.
"That is why the Reef needs a network of climate change refuges and the Whitsundays has been identified as a critical site that needs to be future proofed through the Reef Islands Initiative.
"We asked stakeholders from the local community, Traditional Owners and tourism operators to identify the priority actions and areas for restoration that would ensure critical habitats are future proofed and we will work with them to make these important projects happen.
"Activities such as coral restoration, working with local communities and tourism to deploy coral larvae to rebuild targeted reefs, deploying acoustic monitors to play the sounds of healthy reefs to attract more fish to reefs, and the feasibility of a local carbon offset program to assist the tourism industry in reducing carbon emissions have been identified as priorities.
"The actions in the Whitsunday region will build upon the outstanding work currently underway on Lady Elliot island which was the first site announced through the initiative.
"We have seen significant progress in restoring the island, with hundreds of invasive trees being removed and the island being revegetated with native plants to ensure the island is a habitat refuge for precious seabirds, turtles and marine life.
"This initiative is building on the momentum of the successful Raine Island Recovery Project, where a coordinated program of science, Traditional knowledge, innovation, partnerships and on-ground conservation is proving successful in restoring the world's largest remaining green turtle nesting site."
Minister for the Environment, the Hon Sussan Ley MP said, "Lady Elliot Island is a wonderful story of how a family's passion has helped transform a former guano mine site into an ecological haven that is now thriving with marine and bird life, and the Reef Islands Initiative continues to play a role in that story.
"It is a reminder of what can be achieved in protecting the resilience of the Reef, and it is a really positive step to now see the Whitsundays become the next point of focus in supporting biodiversity havens."
Lendlease Group Chief Executive Officer and Managing Director Steve McCann said, "Our partnership with the Great Barrier Reef Foundation and its Reef Islands Initiative is already having a strongly positive impact on some of the Reef's critical habitats and species.
"In the past two years, we've made significant progress on Lady Elliot Island including enhanced turtle monitoring and the revegetation of five hectares of land with native plant species. We're delighted to see this important work will now be extended to the Whitsundays.
"In 2020, more than 130 of our people will take part in important on-ground conservation activities on Queensland's Capricorn Coast, at the southern end of the Great Barrier Reef.
"Working together to protect and preserve these critical Reef refuges is consistent with our vision to create the best places, ones that create a positive social legacy for future generations."
The Reef Islands Initiative is a $14 million, 10-year program of the Great Barrier Reef Foundation, supported by funding from Lendlease, the Australian Government's Reef Trust, the Queensland Government and the Fitzgerald Family Foundation.