People of the Reef ·
Mark Gibbs: 'Empowering local communities to restore our Reef is essential to protecting its future'
Unflappable in stormy seas. A leader and a communicator. An uncanny sense for heading in the right direction. Master skipper and vessel captain Mark Gibbs has all the skills needed to conquer the high seas. He's putting them to work to help protect our Reef and coastal communities for future generations.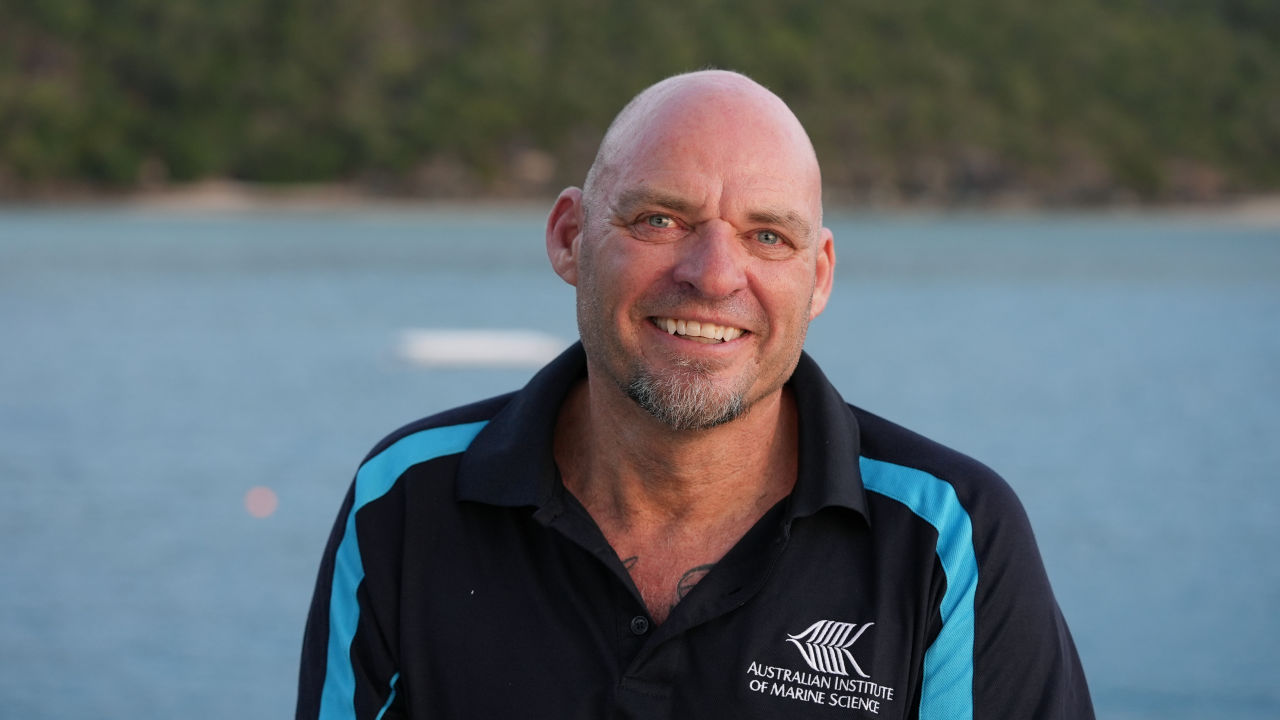 From the Gulf of Mexico to the Mediterranean, with a fair few Sydney-to-Hobart yacht races in between, Mark, the Principal Systems Engineer at the Australian Institute of Marine Science (AIMS), has spent his adult life on the water on a mission to understand and protect marine environments.
Growing up in Melbourne, the shimmering turquoise waters and technicolour corals of the Great Barrier Reef were little more than a distant dream.
"The Reef was always an enigma," he says. "It was only when, as a teenager, I had the opportunity to sail and snorkel through the Reef lagoon that my eyes were opened to the wonders of tropical marine environments."
Since discovering a whole world of reefs and oceans waiting to be explored, he hasn't looked back.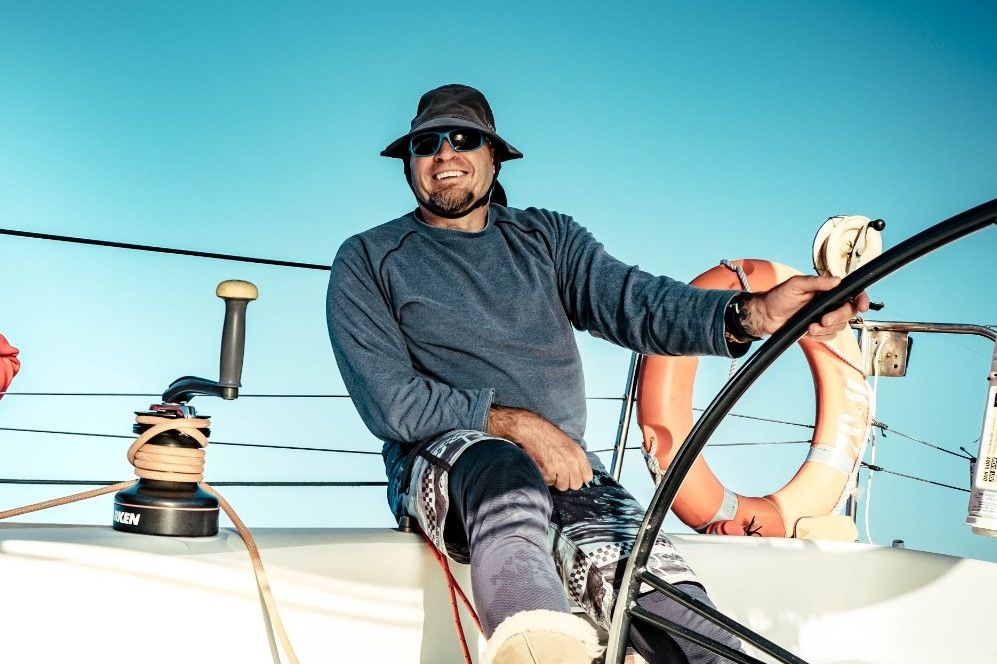 Mark is a keen sailor and a passionate advocate for marine conservation. Supplied: Mark Gibbs
In a career spanning 35 years, Mark has worked on major coastal management projects throughout the world. He has acted as an expert witness and technical advisor for controversial fisheries and coastal development projects in Australia, New Zealand, the US and Middle East and has been a scientific representative at the International Whaling Commission.
He's been the Director of Knowledge to Innovation at QUT, Deputy Chief of the CSIRO Division of Marine and Atmospheric Research and sits on the boards of a number of marine management and conservation organisations. In his spare time, he moonlights as a professional Captain for the Sea Shepherd Conservation Society and has participated in anti-poaching direct-action campaigns around the world.
Now, in his role at AIMS, he's turned his sights to the Reef Restoration and Adaptation Program (RRAP). It is the largest single effort to give corals a fighting chance to adapt to warmer temperatures and build resilience in the face of climate change.
Civil engineering, oceanography and management might seem like an unusual background for a career in marine science, but Mark says solving complex operational and technical problems is a big part of impactful marine and coastal conservation, particularly when it comes to the Great Barrier Reef.
"The Great Barrier Reef estate is larger than many European nations. When we consider restoring and protecting it, we need to really understand the scales of operation."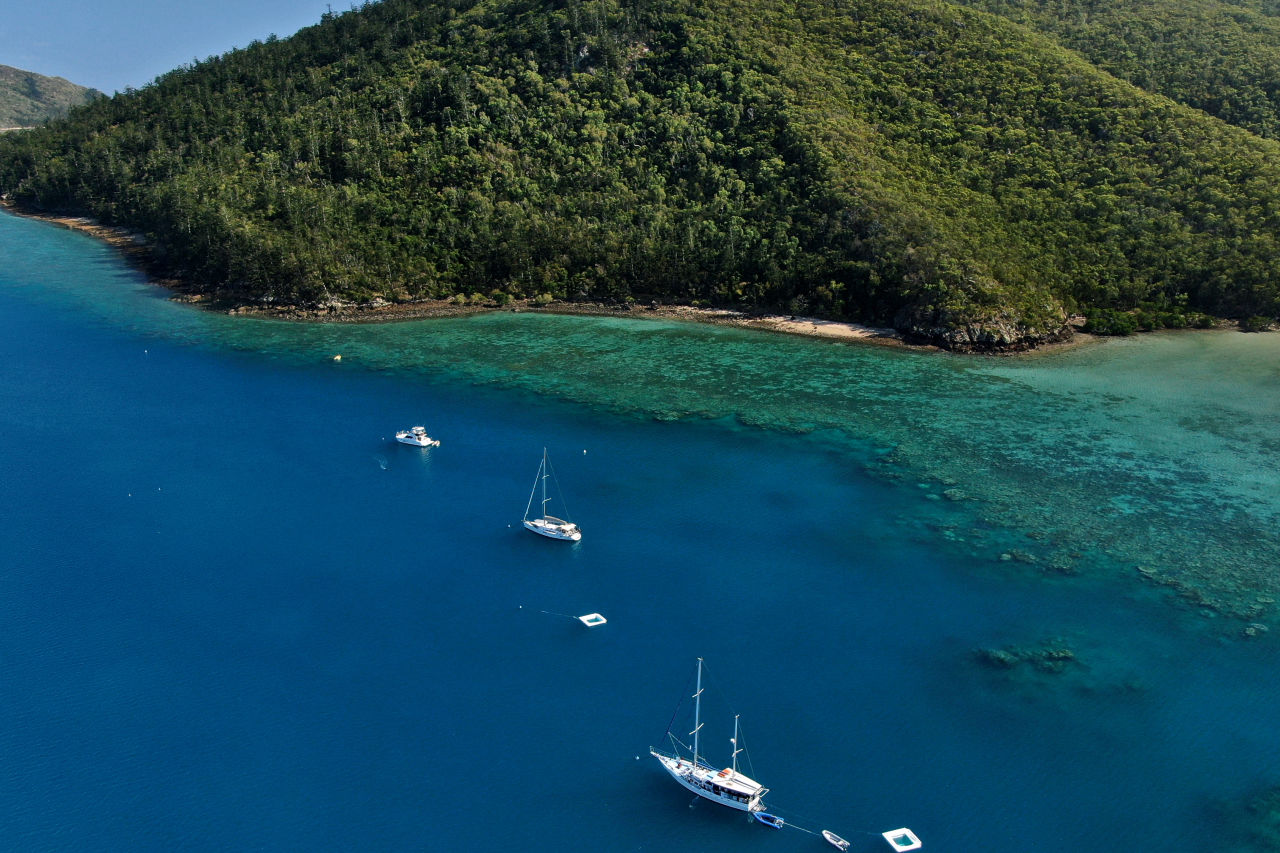 Mark is helping corals adapt to warmer temperatures and build resilience in the face of climate change. Credit: Great Barrier Reef Foundation
Mark strongly believes involving reef communities in restoration work is crucial to protecting the Great Barrier Reef. He has been instrumental, along with Peter Harrison from Southern Cross University, in the development of an exciting new initiative known as Boats4Corals, which aims to empower local tourism operators to help restore damaged coral reefs.
This month, four Whitsunday tourism operators are joining researchers for the annual coral spawning event, when corals release trillions of eggs and sperm into the water in a mass breeding phenomenon.
The project will help teach them how to collect the spawn and grow baby corals in special floating nurseries, then settle them onto damaged reefs to restore and repopulate them.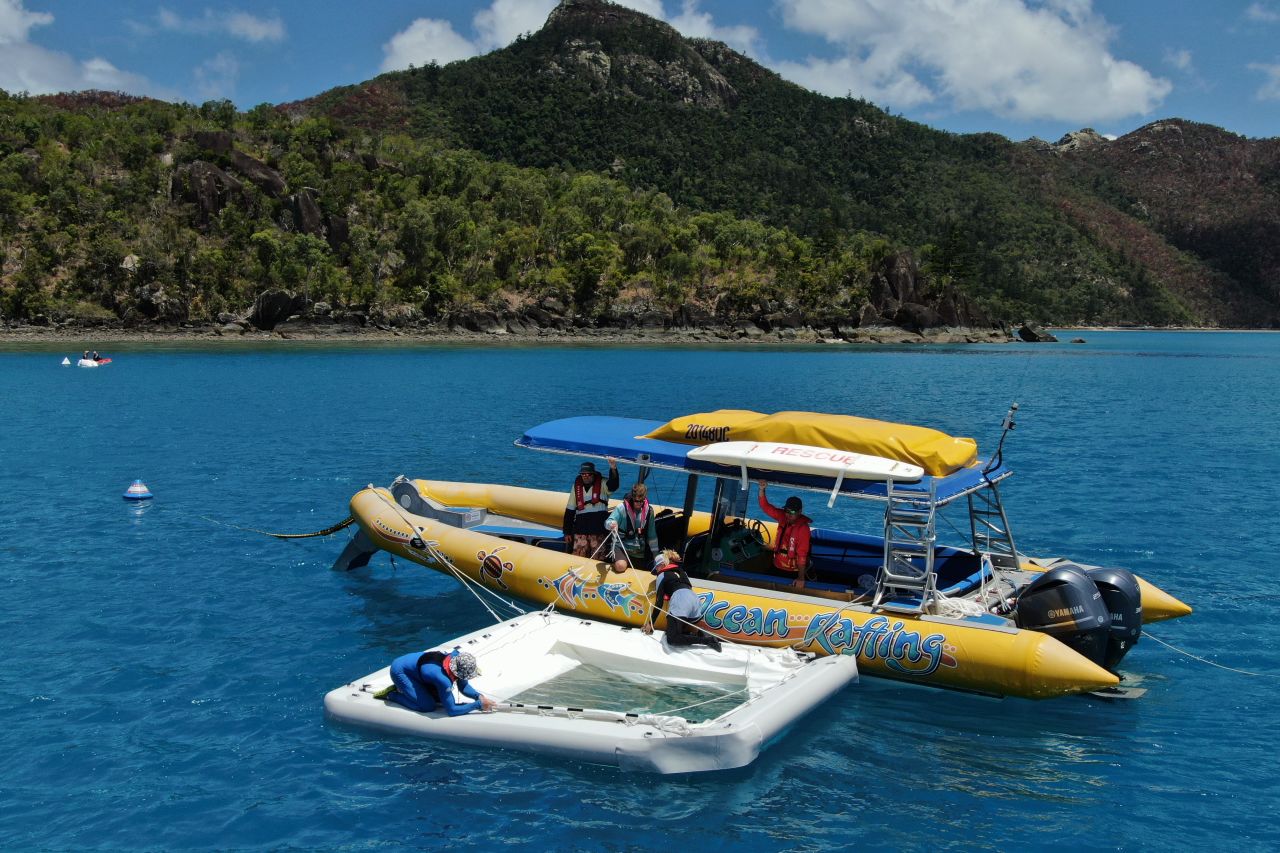 Mark is helping empower tourism operators to restore damaged coral reefs. Credit: Great Barrier Reef Foundation
The vision is that hundreds of tourism operators and citizen science vessels could soon learn how to use the technique to help restore hundreds of kilometres of coral reefs.
Not only is the project handing the reigns over to the communities most affected by Reef damage, it's also scaling up the science in a unique way.
"We want it to become standard operating procedure for tourism operators along the length of the Reef," Mark says.
Although restoring the Reef is one of the biggest challenges facing our generation, the complexity and beauty of the Reef is what inspires Mark to continue.
"I've been to most major reef ecosystems around the world, but none compare to the size and range of habitats of our Great Barrier Reef," he says.
"I am constantly motivated to ensure that my grandchildren have the same opportunities to interact with the marine environment that I have been lucky enough to enjoy."

So, who better than Mark to recommend some top Reef destinations?
"I love the Swains for their offshore remoteness, yet Lady Elliot Island and Lady Musgrave are favourite anchorages for me. Remote Northern reefs are always special to visit," he adds.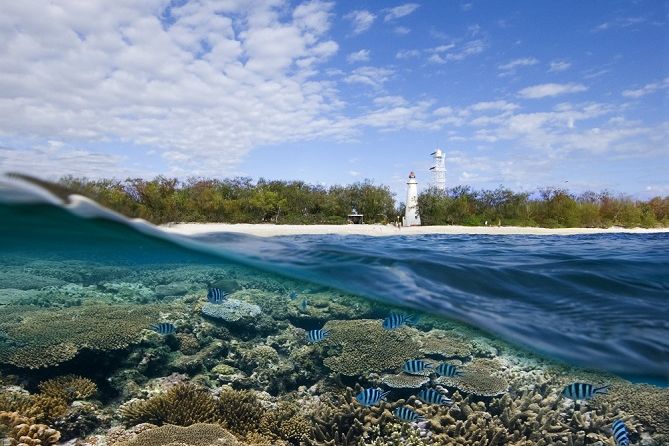 Lady Elliot Island, on the southern tip of the Reef, is one of Mark's favourite spots.