People of the Reef ·
Abbi Scott: 'We need to connect science, conservation and community for the Reef'
Dr Abbi Scott has just been appointed the inaugural Coordinator for the new Cairns-Port Douglas Reef Hub. It's her mission to strengthen communication and collaboration across different Reef projects to restore and protect coral at local sites.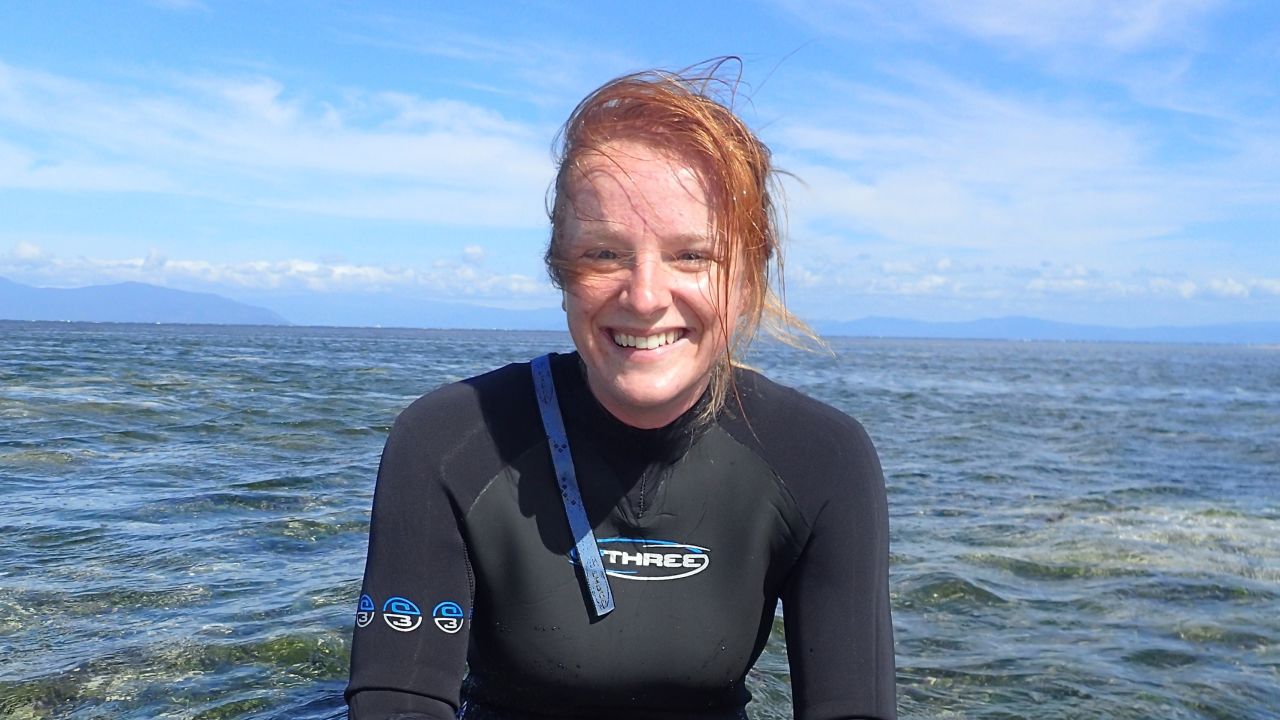 Seagrass nerd. Rockpool lover. Science communication enthusiast. That's Dr Abbi Scott in a nutshell, according to her Twitter bio. It's a self-assessment that checks out but doesn't do justice to her impressive contribution to our understanding of the Reef.
Abbi, who works at James Cook University TropWATER Centre, recently completed her PhD in seagrass ecology, researching seagrass meadows and the animals that graze on them.
She found that on the Great Barrier Reef, green turtles graze on seagrass meadows much like elephants graze on grass. They search large areas of potential feeding grounds for nutrient-rich areas, feast on small patches of grass and then graze on the nutrient-rich regrowth.
This is the first time scientists have observed this behaviour on our Reef and the discovery could help inform measures to conserve both seagrass meadows and the green turtles that rely on them.
"Being able to study such a fundamental and important process that we knew relatively little about was so interesting. I'd have to say that's my biggest achievement so far," she says.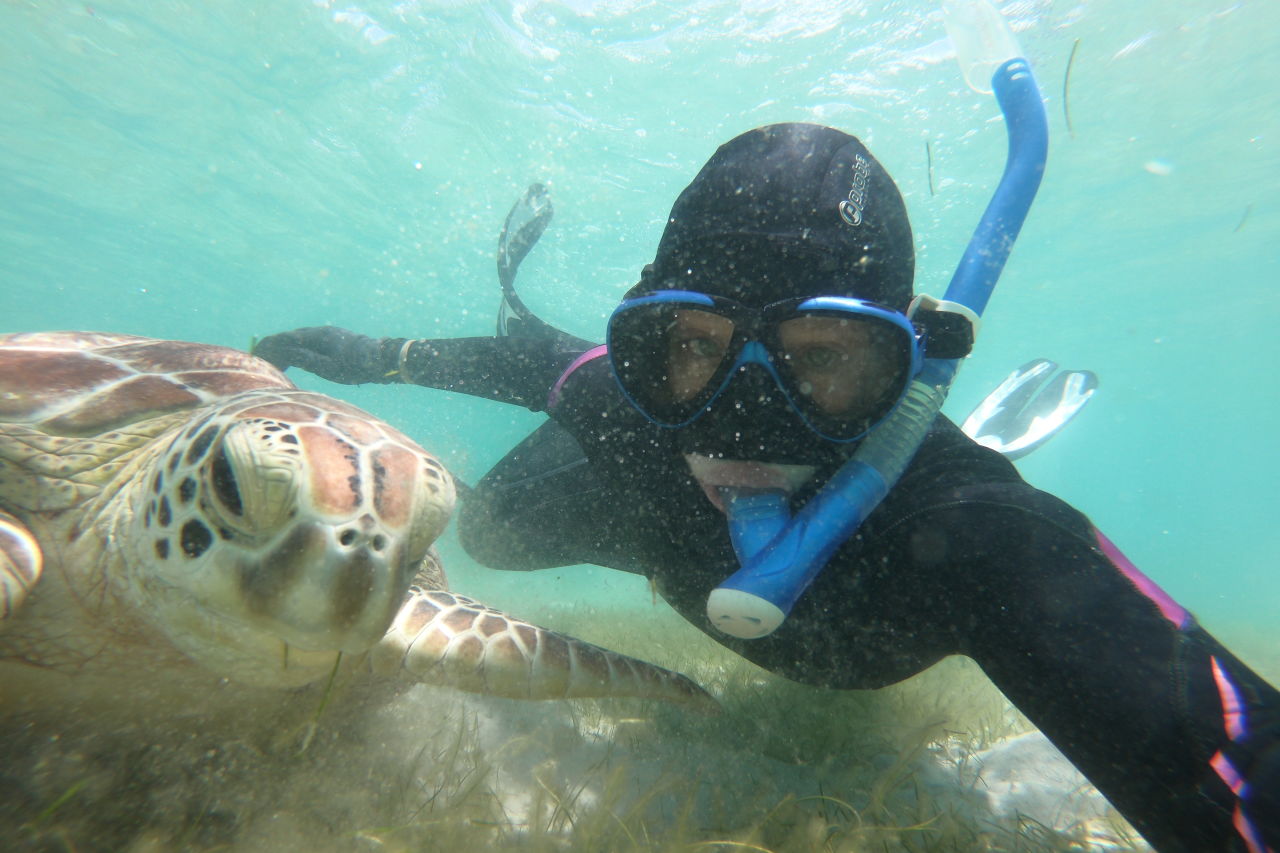 Abbi's research uncovered critical new information about the impact of grazing on seagrass meadows. Supplied: Abbi Scott
Abbi has always been drawn to the water. She grew up in England in a village an hour's drive north-west of London. Some of her favourite childhood memories are of family holidays at the beach visiting her grandparents on the Isle of Wight. Abbi leant to scuba dive in an old quarry when she was a teenager and spent many weekends diving at sites around the UK.
"After I finished my marine biology degree in Southampton, my first job was carrying out intertidal surveys on some of the same beaches I grew up exploring," she says.
"This is where I developed a passion for connecting people by working across science and conservation. I was coordinating citizen science projects to produce data to designate marine protected areas and working on education projects too.
"My fascination with coral reefs started on my first dive outside the UK on a trip to Egypt. I just couldn't believe the diversity of life on the reefs there. I'd been wanting to dive on the Great Barrier Reef for a long time, so when the opportunity came up to move to Australia for a PhD at James Cook University in Cairns, I was really excited. While I was looking forward to coming and exploring the coral reefs, it was the diverse seagrass meadows that really brought me here!"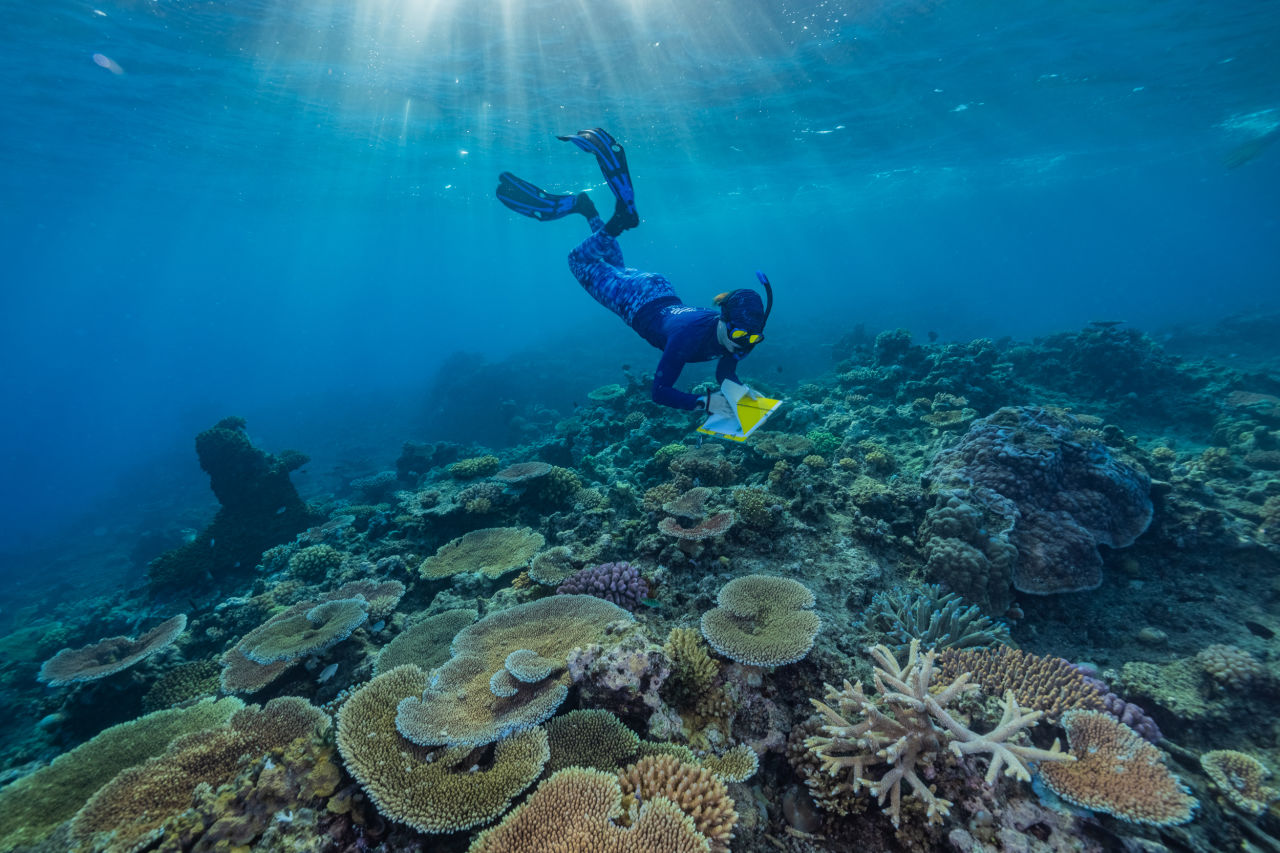 Credit: Harriet Spark, Grumpy Turtle Creative
Abbi finished her PhD just over a year ago and is now a Research Officer at James Cook University. She's also recently been appointed the Coordinator for the new Cairns-Port Douglas Reef Hub.
The Hub was set up to strengthen communication, information exchange and collaboration across many different types and scales of actions to restore and protect coral at local sites.
Abbi is managing the coordination and on-ground implementation of the Hub and acting as a central connection point for Traditional Owners, scientists, tourism operators, management agencies and the community to work together towards a healthy and resilient Reef.
"I love being a scientist and finding the answers to questions about some of the most fascinating and important habitats on the planet," she says. "But I also love that being a scientist doesn't just have to be for researchers like me. I'm passionate about sharing the wonders of science and getting the wider community involved in research too.
"I share science on the radio and on social media and I coordinate Pint of Science in Cairns, which is a global festival where local scientist come to the pub to share their cutting-edge research over a pint."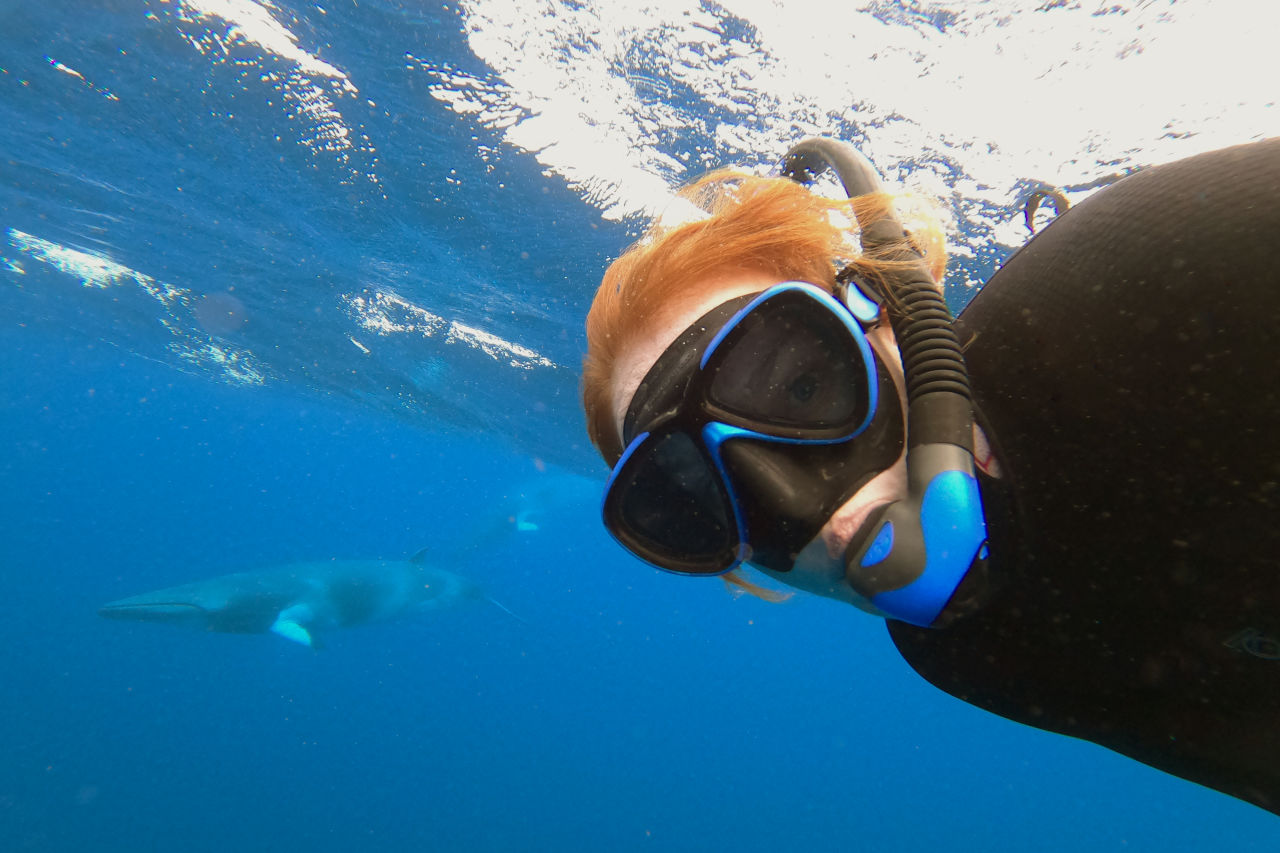 One of Abbi's favourite experiences on the Great Barrier Reef is when she swam with dwarf minke whales. Supplied: Abbi Scott
Abbi describes the Great Barrier Reef as a patchwork of very different environments, all existing under very different conditions.
"The Great Barrier Reef is so large and diverse, it's made up of different habitats such as mangroves, seagrass meadows and coral reefs, that are fundamentally linked and are all really unique. This means the Reef can support a huge variety of animals from tiny sea slugs to big sharks.
Despite the hundreds of hours she's spent swimming with whales, sharks and rays, there's only one thing she's really scared of.
"I'm terrified of sea snakes!" she says. "Even though I spend so much time underwater and I think sea snakes are amazing, I can't quite shake that fear when one swims towards me."