People of the Reef ·
Harry James: 'I love seeing people motivated and equipped to care for nature'
An emerging leader in Reef conservation, Harry's passionate about protecting the Great Barrier Reef and empowering local communities to care for their natural surroundings.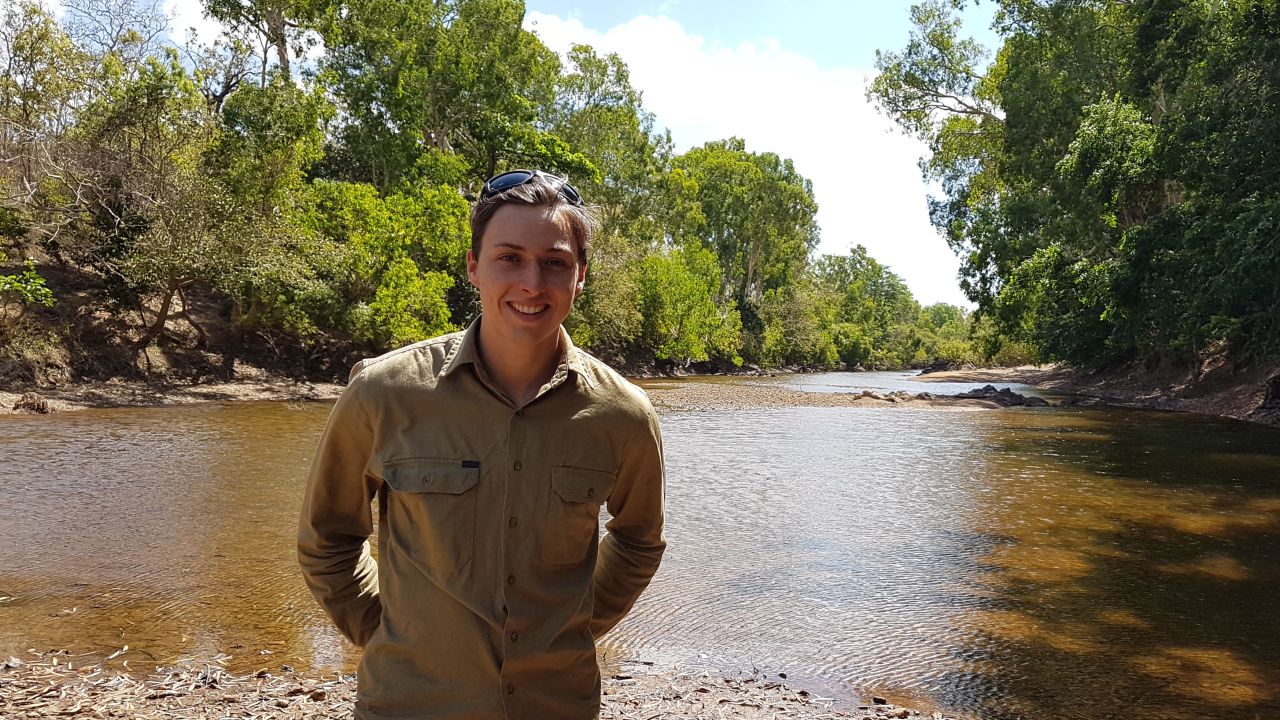 At just 24, Harry James has already achieved a lot. As well as a degree in Environmental Management, he has spent time in Wuhan, China, advising scientists on the health of the Yangtze River – one of the country's most important river systems. Now, this passionate environmentalist is wrapping up a five-year project that's prevented hundreds of tonnes of sediment from washing down waterways and damaging the Great Barrier Reef.
"The project covers 15 sites across the Normanby catchment and it's been enormously rewarding seeing once erosive and bare areas restored to stable, healthy landscapes, and to know this is helping to protect the Reef," he says.
One of five children, Harry grew up in Brisbane but has always instinctively gravitated to the coast.
"The ocean is my happy place," he says.
"I come from a big family which includes three doctors and two lawyers. So I guess you could say I'm the black sheep, but I love what I do!"
Harry with a critically endangered finless porpoise in China. Supplied: Harry James
Harry works for a not-for-profit organisation called Cape York Natural Resource Management. Its mission is to help people care for the natural environment in far north Queensland's Cape York Peninsula and to promote the sustainable use of natural resources.
As a Grazing and Water Quality Project Officer, Harry works with land and sea managers, Traditional Owners, graziers and Ranger groups to look after Cape York's wetlands and soils and protect the waters, plants and wildlife of the Gulf of Carpentaria and the northern Great Barrier Reef.
"In Cooktown, with the Reef right on our doorstep, everyone knows how valuable and important the Reef is. It's irreplaceable and we can all do something to be part of protecting it. My job is pretty amazing. I get to travel around Cape York visiting properties and helping people improve their management practices."
Harry is also a Community Action Plan Leader, working with his local community to connect community aspirations with regional and Reef-wide conservation priorities.
"In our Great Barrier Reef Foundation Community Action Plan project, I get to play a capacity-building role, helping community groups plan and deliver some fantastic Reef protection projects," he says.
"It's a grassroots approach that gives the capacity back to local people. I do this job because I love seeing people motivated and equipped to care for their environment, whether that's a local catchment group keeping beaches clean or a grazier stopping soil eroding into waterways and flowing out to the Reef."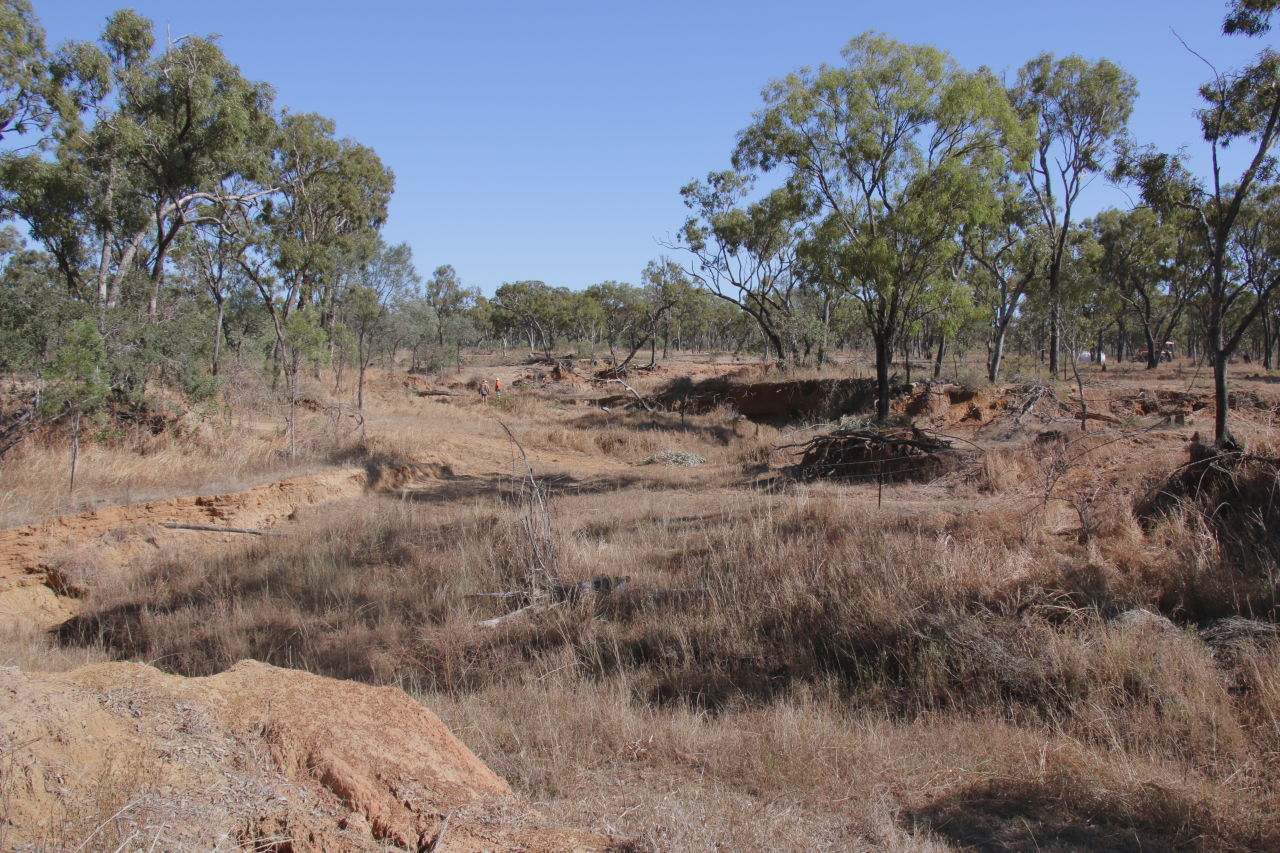 A gully in far north Queensland that was susceptible to erosion. Supplied: Harry James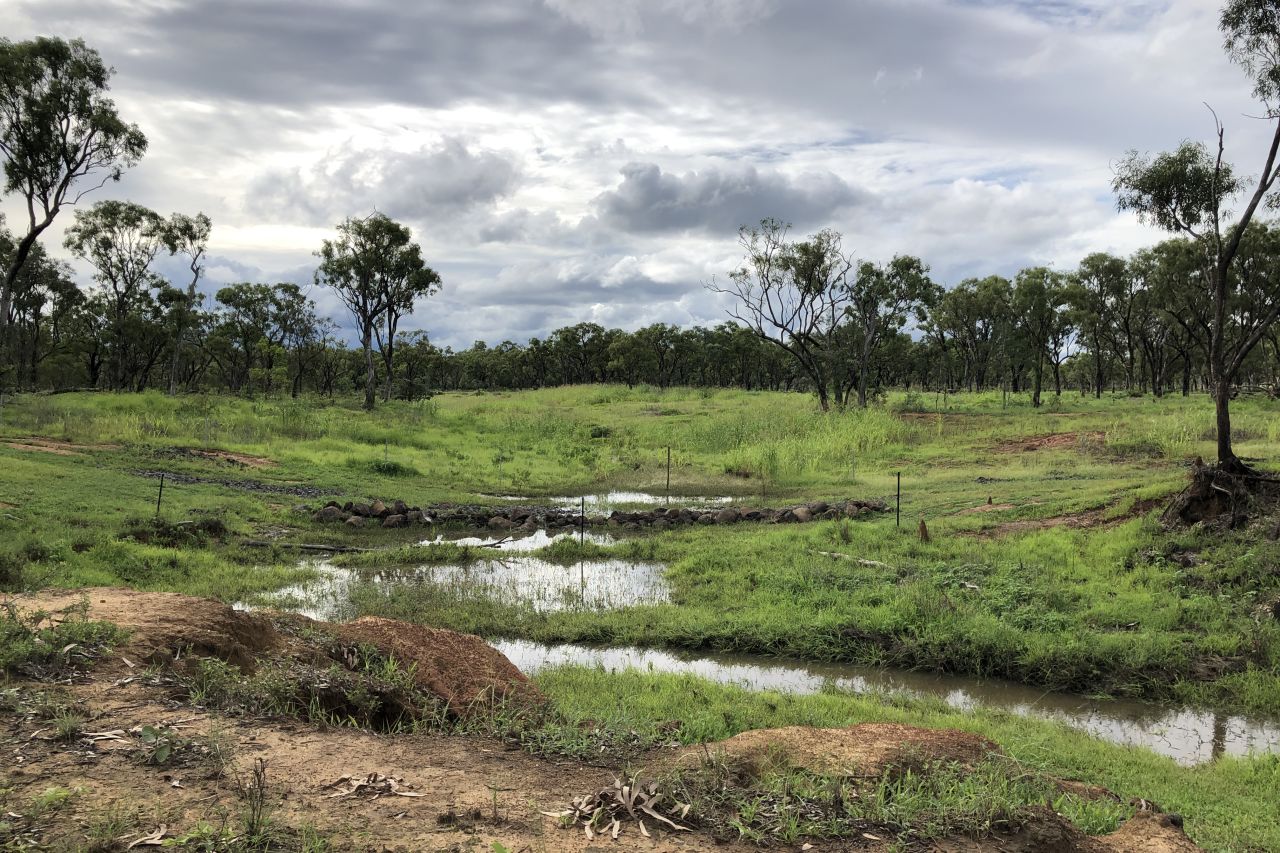 The same gully after Harry and his team carried out remediation work to prevent sediment from flowing to the Reef. Supplied: Harry James
Harry's caring, down-to-earth, practical manner is perfect for the work he does mentoring and supporting local Traditional Owner and community groups to deliver these impactful projects.
"The Reef is special in so many ways. Working with Traditional Owners in this region, I have a great appreciation for the deep connection that Traditional Owners have with the Reef and marine environment. Their connection with the land and sea and their desire to care for Country is incredible."
Harry first fell in love with the Great Barrier Reef when he learned to scuba dive in Cairns.
"It was an amazing experience – like entering an entire secret civilization teeming with life and colour and energy," he says.
"I've been working in the Reef space since I graduated from the University of Queensland in 2018 with a Bachelor of Environmental Management, but that time learning to dive in Cairns is one memory of the Reef that sticks with me.
Harry has a soft spot for turtles and volunteered with the Queensland Government monitoring turtle nesting beaches in the southern Great Barrier Reef.
"I spent one two-week period over Christmas monitoring nesting green turtles on Heron Island, and we were getting 160 turtles each night on just over a kilometre of beach," he says.
"When you are working up close with them, tagging them, measuring them, you get an idea of their different personalities. Some are friendlier than others!"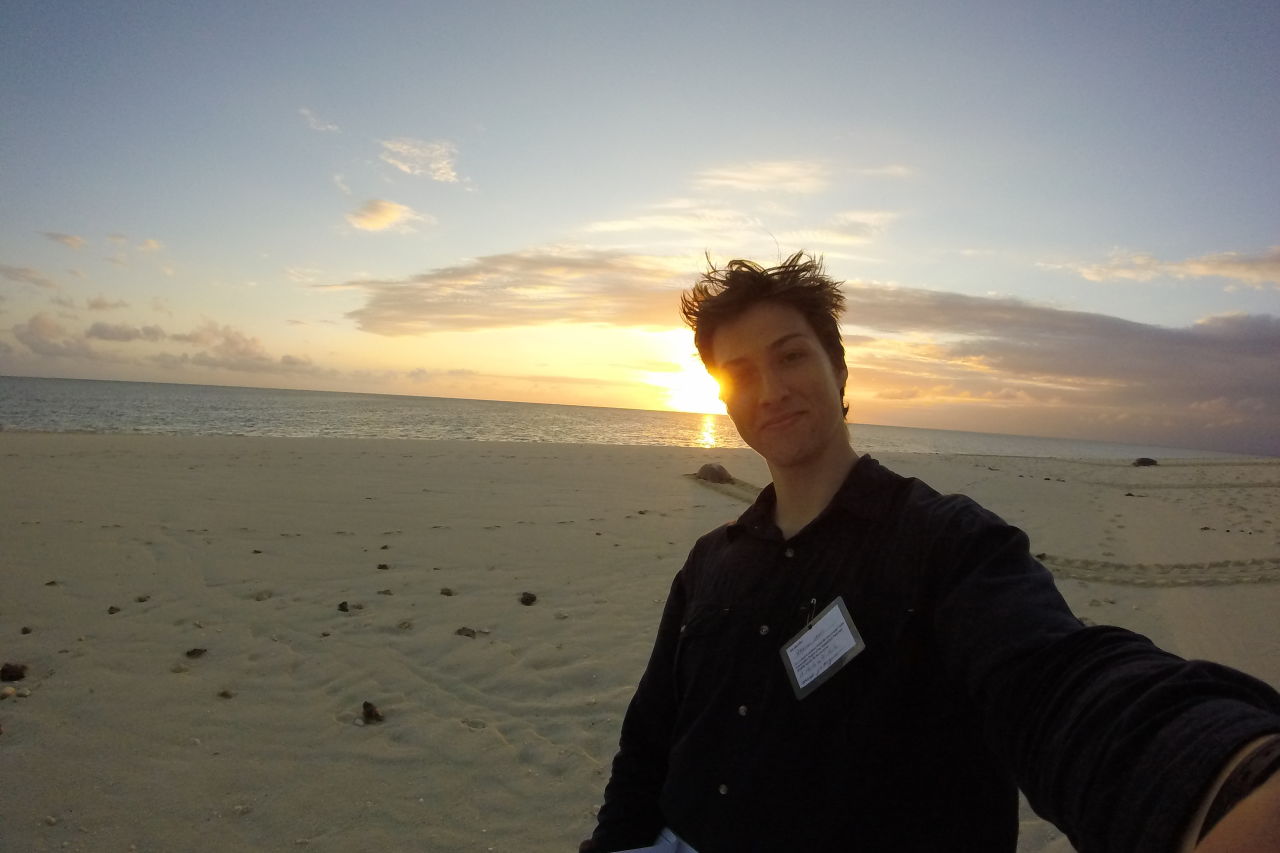 Harry monitoring turtles on Heron Island. Supplied: Harry James