People of the Reef ·
Ian McLeod: 'The choices we make now will shape what the world looks like for our children'
Our Reef scientists are often on the climate crisis frontline, bearing witness, bearing the burden, and battling for the survival of our precious coral ecosystems. Many, like Dr Ian McLeod, aren't willing to concede an alternative. It's an all-or-nothing fight for the natural world they love and cherish.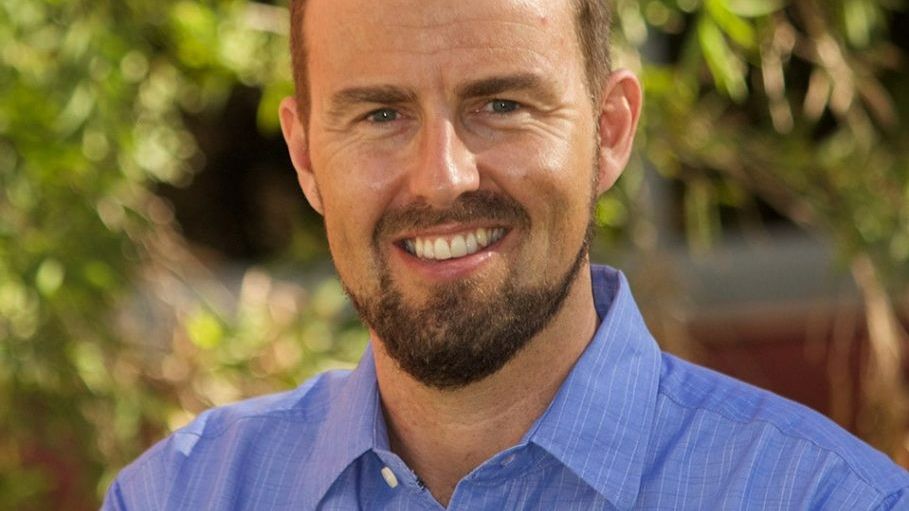 The willingness of the Reef community to step up, join forces and tackle big issues head-on is a constant source of inspiration for Dr Ian Mcleod from the Australian Institute of Marine Science, who helps to helm one such collective effort. Ian is the Program Director for the Reef Restoration and Adaptation Program (RRAP), leading the world in the research and deployment of novel large-scale interventions to help coral reefs adapt in the face of climate change.
With over 300 scientists, Traditional Owners and reef community members collaborating on the Program, Ian certainly has his work cut out for him. But for him, being able to share knowledge, skills and experience with amazing people and make a real-world difference is what it's all about.
"We now live in a human-dominated world, and a climate change reality," Ian says. "I completed a PhD on climate change effects on coral reef fishes, and although the work was fun and interesting, I realised that I couldn't spend the rest of my career describing the death of the world I love."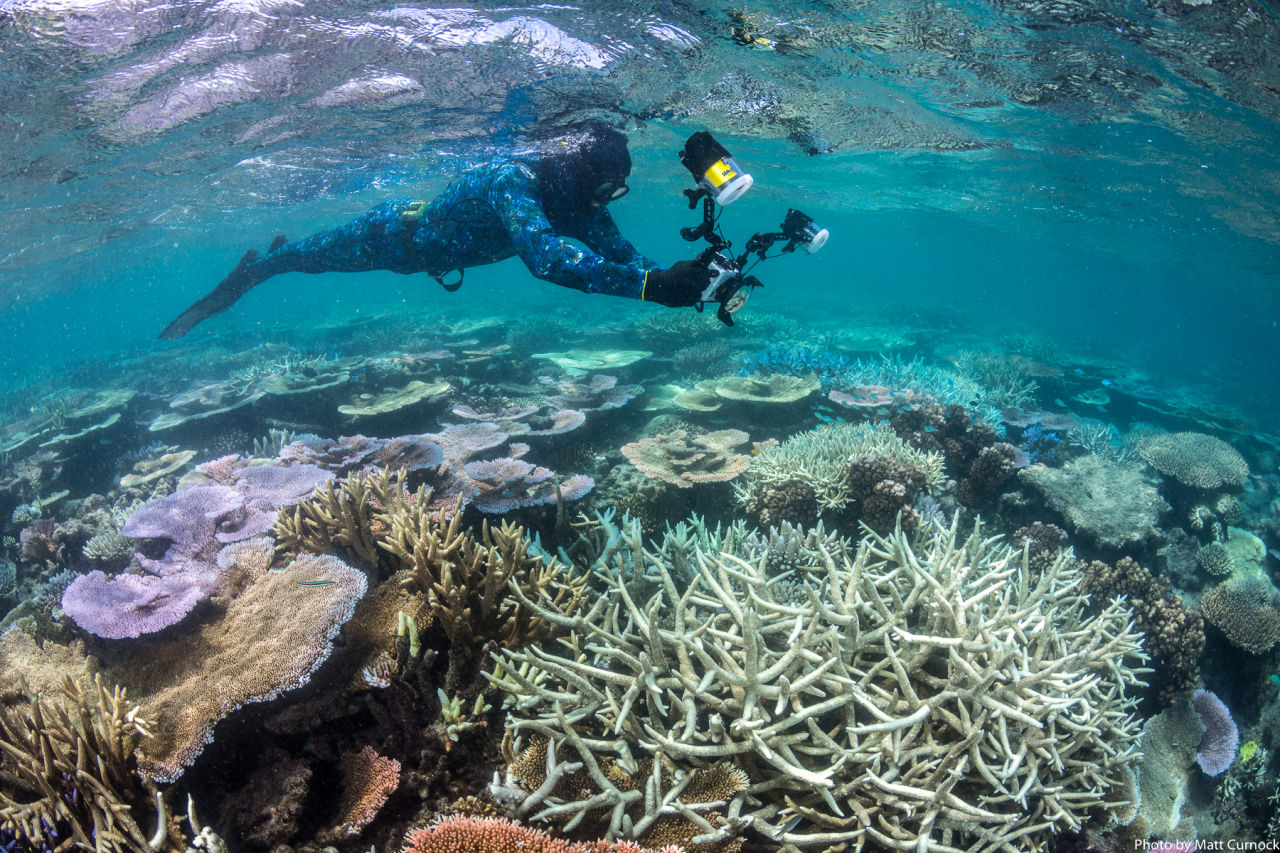 Ian has always been fascinated by marine biology, completing a phD in climate change impacts on reef fish. Credit: Matt Curnock
Cut to Ian's epic pre-RRAP journey that saw him translate research into on-ground action: becoming a resident conservation ranger on Tiritiri Matangi Island in New Zealand's north, camping on Antarctic Sea ice to study plankton, surveying coral reefs in the Malaysian Perhentian Islands, producing travel videos through Southern Africa and leading reef restoration initiatives in Australia. It's an inspired journey that spanned every single continent before Ian was 30.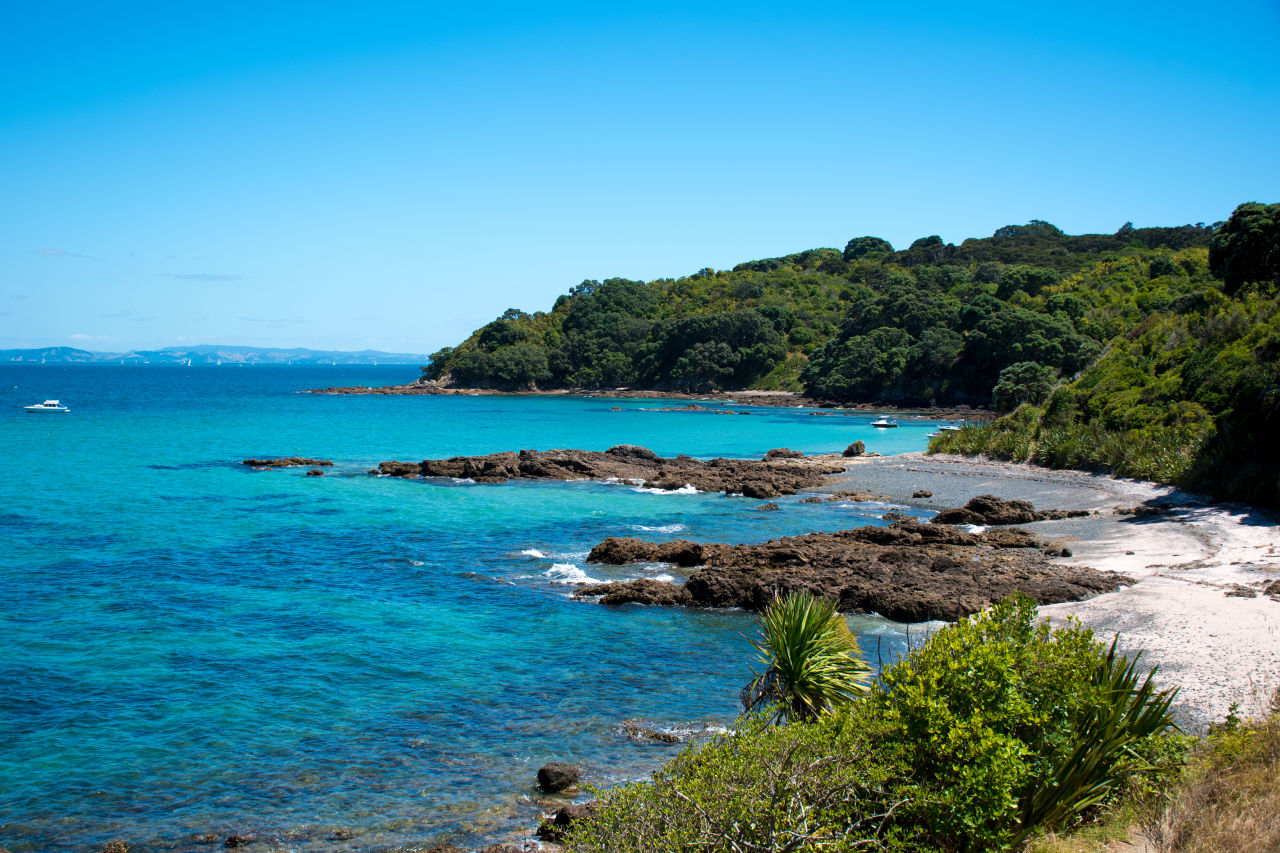 Ian began his career as a conservation ranger on Tiritiri Matangi Island, New Zealand, helping to restore the island's natural habitats.
Perhaps it's an unsurprising path for a little Kiwi kid with a big sense of adventure and an early love of the ocean and marine life.
"When I was six, I used to get up at 4am and wait outside my dad's room for him to take us fishing for snapper in our home-made kauri dingy under Auckland Harbour Bridge," he remembers.
Now living alongside the tropical waters of Townsville, Ian is still a keen free diver and fisherman, and loves spending time in the ocean with his own family.
"I have a beautiful four-year-old daughter and I want her to experience our natural wonders too," he says.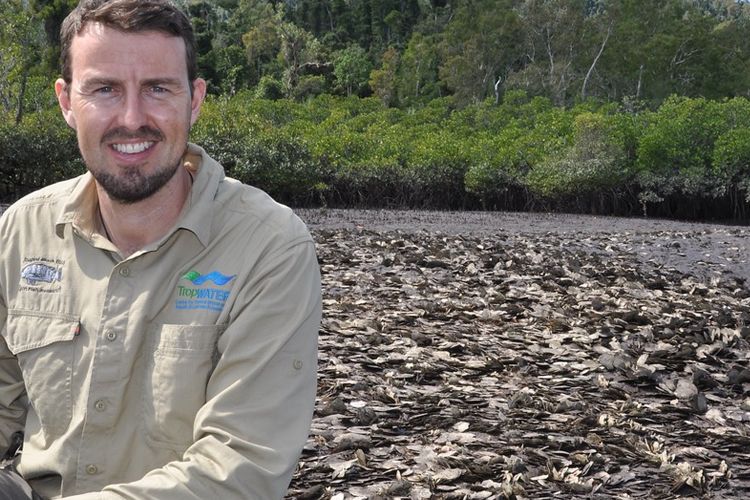 Ian has a long working history in ecosystem restoration, here on a natural leaf oyster reef in Hinchinbrook Channel, Queensland. Credit Ross Johnson, TropWATER James Cook University
Ian is also an underwater photographer and filmmaker, and for him, there's no better place to capture those natural wonders than on the Great Barrier Reef.
"Underwater is the best place to observe nature because underwater life generally doesn't care that you are there and gets on with normal life, especially if you're in an area protected from fishing," he says.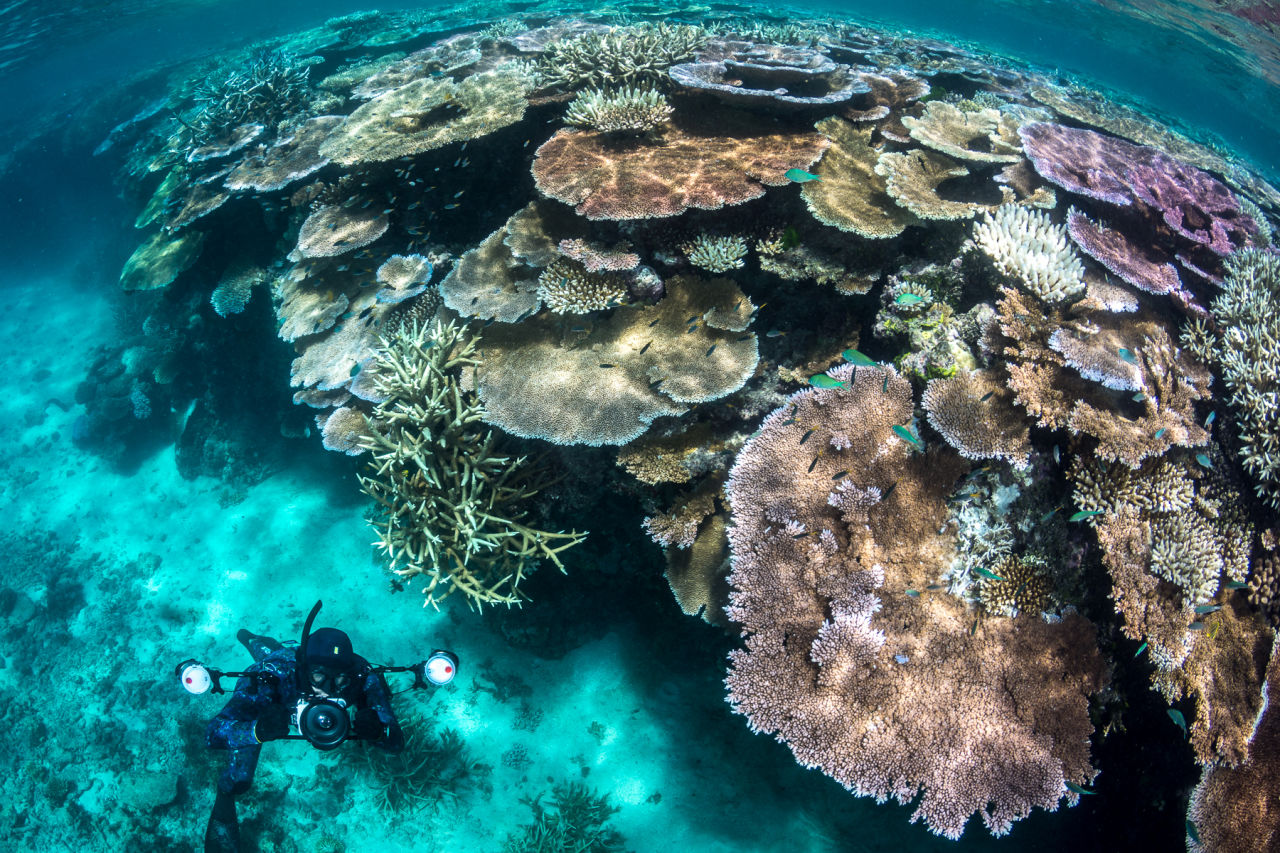 Ian is a keen free diver and underwater photographer. Credit: Matt Curnock
Ian believes that what makes our Reef so special is its diversity and size – many areas are in good condition in comparison to other reefs around the world. There is hope, but this challenge is serious and urgent.
Like all our frontline reef scientists and community members, Ian knows that we are now locked into levels of warming that will have massive consequences for people and the environments in our coastal areas.
"We need to take urgent action to mitigate climate change, double-down on existing management such as crown-of thorn starfish control, fisheries management and improving water quality," he says.
"Even with those actions we will still need new interventions to support coral reef health and resilience over the next few decades."
The stakes are high, but Ian and the RRAP team have made it their mission to find solutions to what are undoubtedly some of the biggest ecological challenges of our time.
The Reef Restoration and Adaptation Program is the world's largest effort to help a significant ecosystem survive climate change. Our partners include the Australian Institute of Marine Science, CSIRO, Southern Cross University, James Cook University, QUT and the University of Queensland. The Reef Restoration and Adaptation Program is funded by the partnership between the Great Barrier Reef Foundation and the Australian Government's Reef Trust.