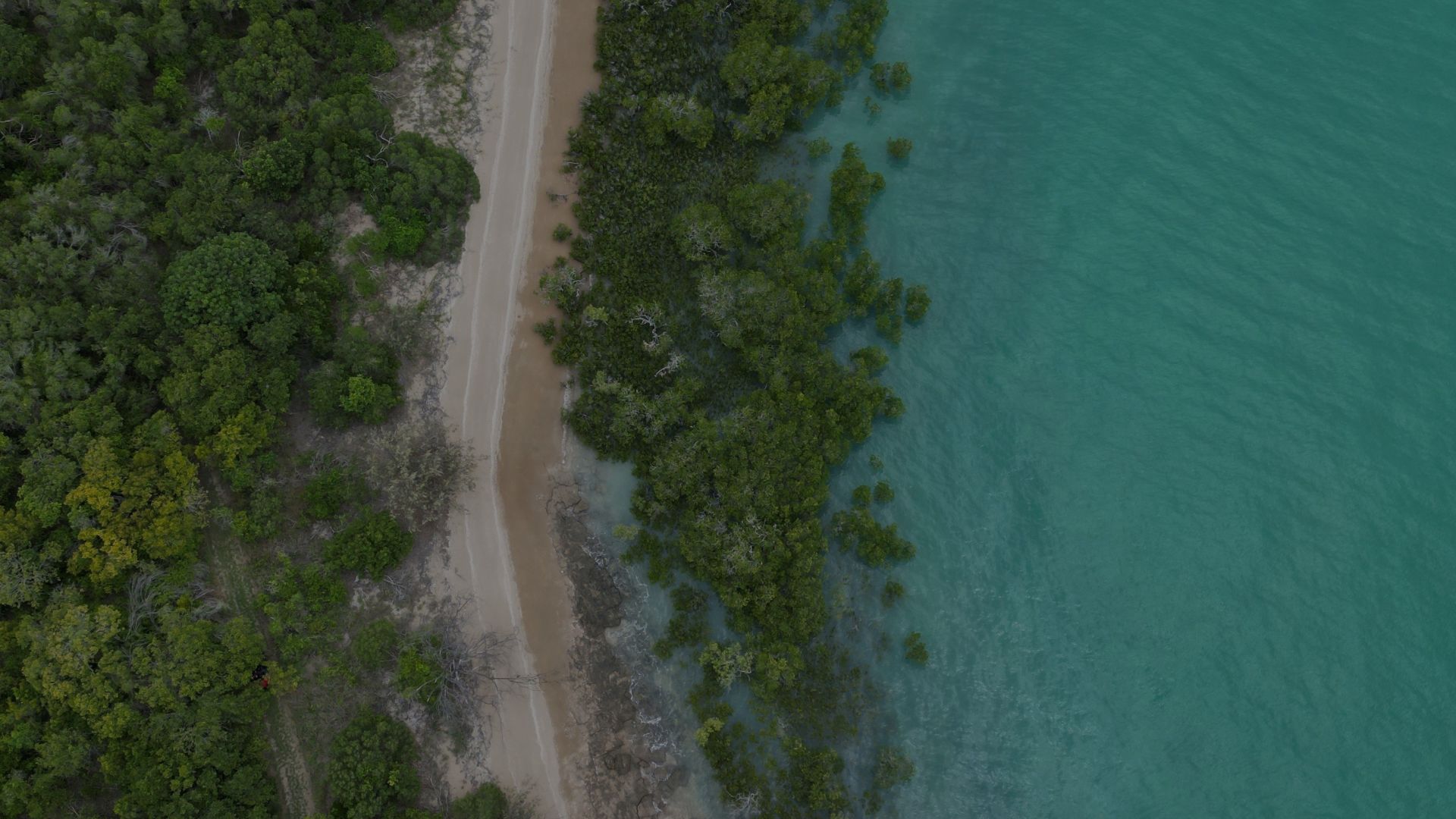 Avoid Island
​Located 102 km southeast of Mackay, Avoid Island is one of 600 continental islands on the Great Barrier Reef.
With an area of 100 hectares, it features steep rusty-red rugged cliffs, sandy beaches, rocky peaks and a truly remarkable mosaic of habitats including mangroves and samphire swamps, beach scrubs, Melaleuca forests, grasslands and dry sclerophyll forests.
#A vital nesting site
Avoid Island is the second largest rookery (nesting site) in Eastern Australia for the vulnerable Flatback Turtle.
One of the key threats to these turtles is coastal development, which increases light pollution and can disorient baby turtles from finding the ocean when they hatch. Protecting nesting habitats such as Avoid Island is crucial for the survival of this species. Avoid Island's extensive shallow mudflats support resident and migratory shorebirds that use these areas as feeding grounds. The island's mangroves and tidal wetlands also create nursery habitat for reef and near-coastal marine species. As the climate warms and cyclone intensity increases, the southern Great Barrier Reef will become an important refuge for species as they shift to cooler areas. With an 8m tidal range, Avoid Island is expected to persist in the face of climate change, acting as an important refuge for flatback turtles and other marine species.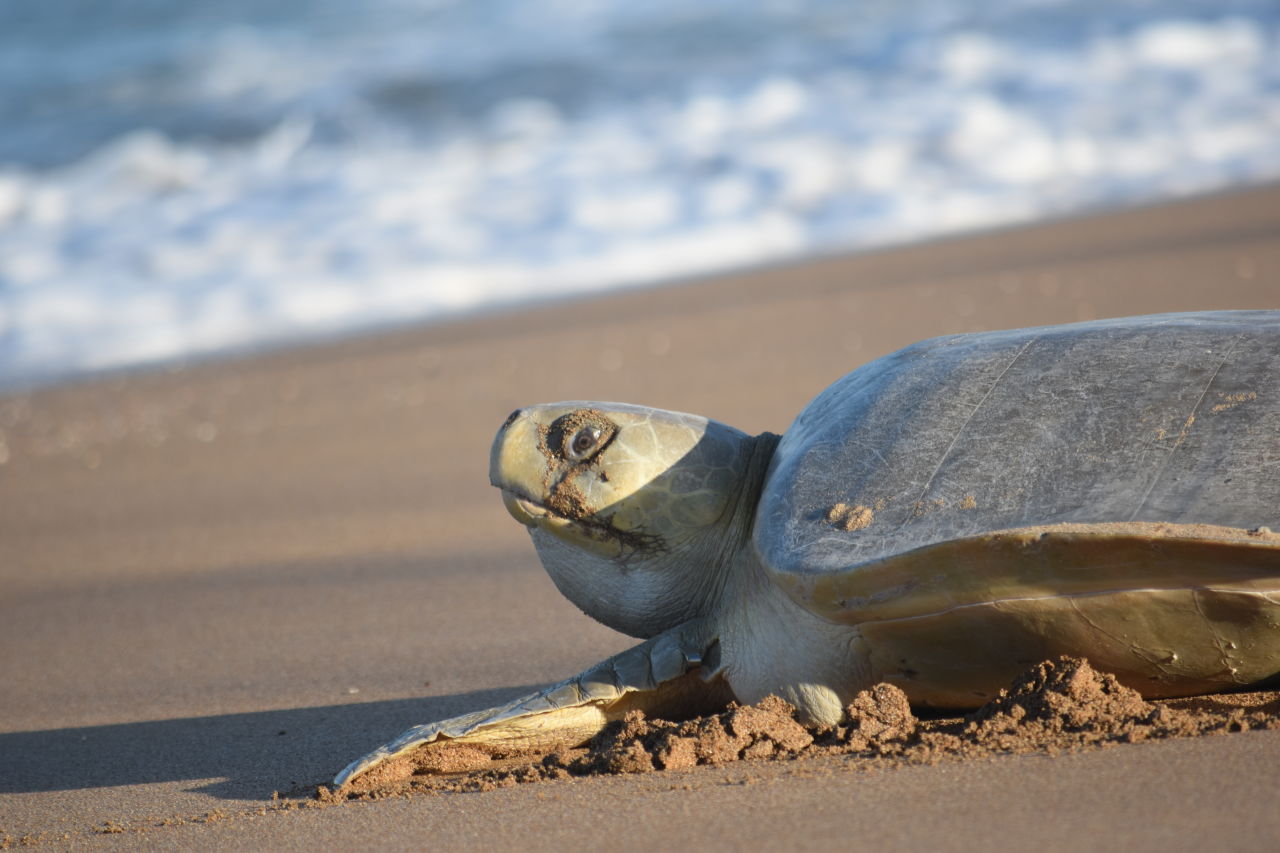 A nesting flatback turtle returning to the sea at daybreak on Avoid Island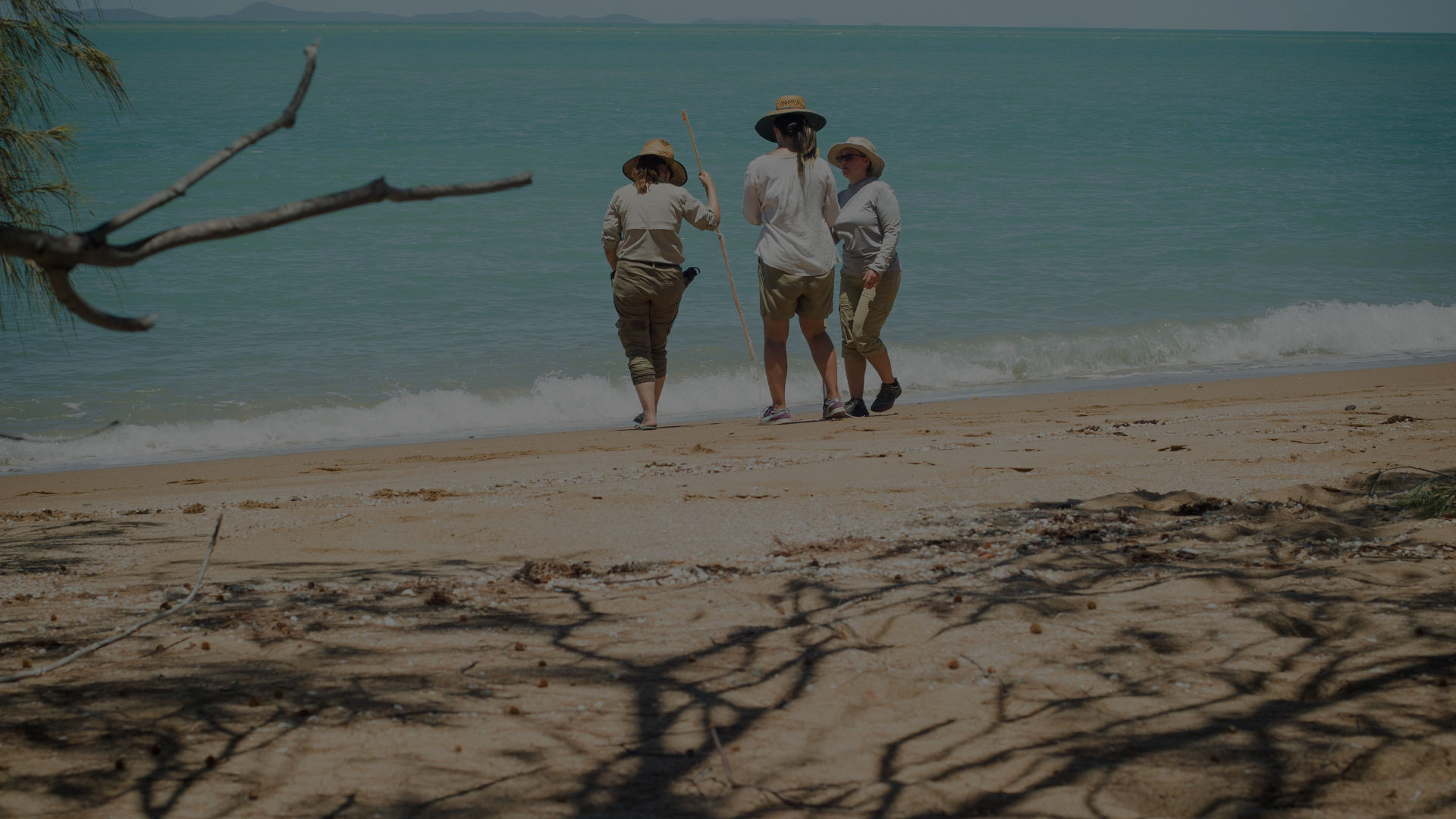 #Our impact
With our partners Queensland Trust for Nature and Koinmerburra Aboriginal Corporation, we're transforming the island into a hub of education and citizen science. We're developing opportunities for visitors to assist in the protection of important ecosystems, helping save flatback turtles, more than 80 species of birds and a diverse range of marine life. Key activities include:
Connecting citizen scientists, Traditional Custodians, volunteers and non-profit organistions to protect threatened species including migratory shorebirds, coastal vine-thicket and nesting habitat for the Flatback turtle.
Developing and piloting educational activities that showcase unique natural assets