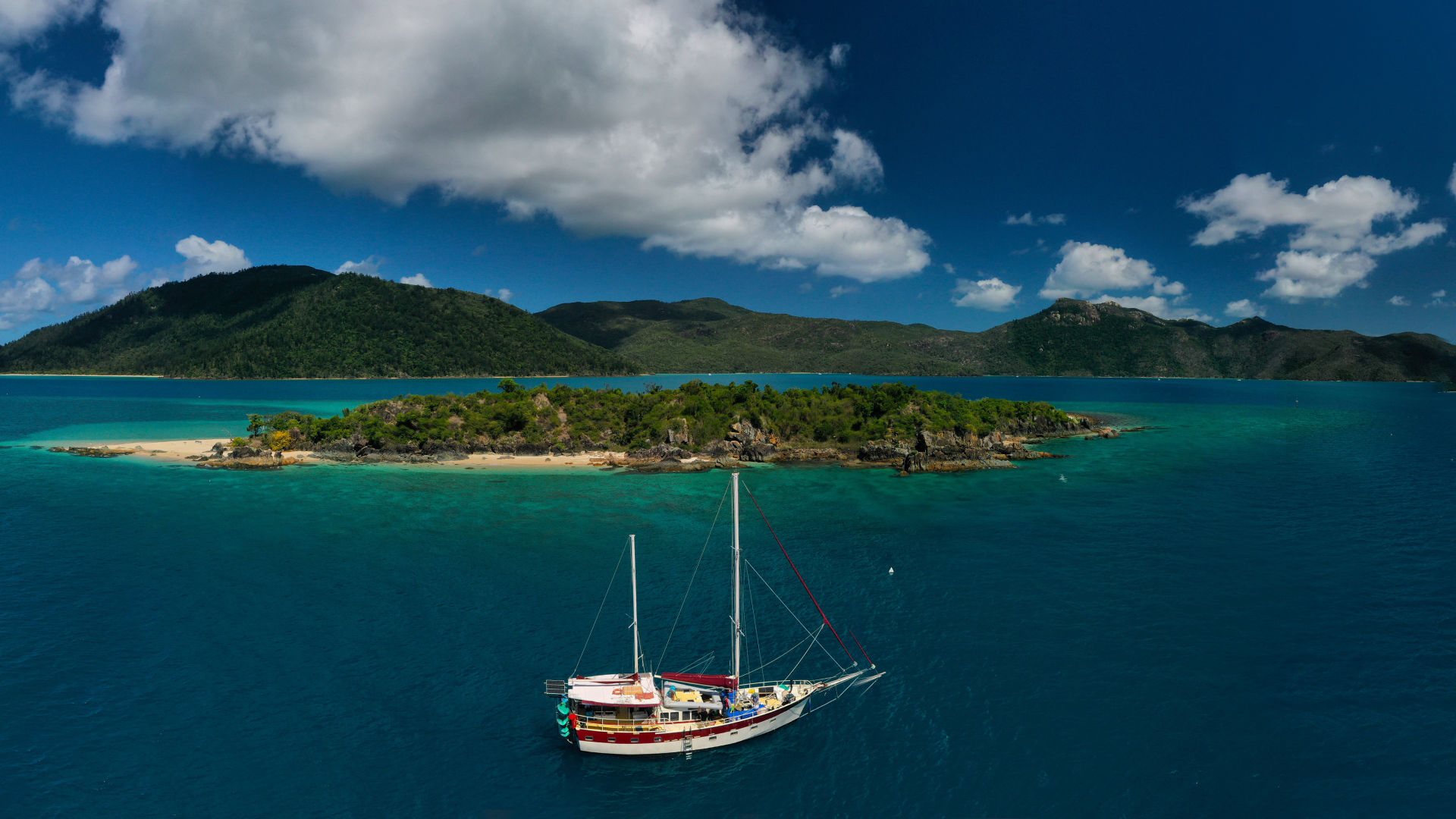 Whitsunday Islands
Welcome to the heart of the Great Barrier Reef.
#Tropical paradise
​The Whitsunday islands are a sanctuary for vulnerable species of the Great Barrier Reef to nest and feed. Right in the heart of the Great Barrier Reef, the Whitsunday islands are dotted along a migration path and birthing ground for marine mammals such as whales, dolphins and dugongs.
With more than 70 islands that are largely isolated and undisturbed, this neighbourhood of climate change 'arks' are also critical for coastal bird species. Home to the Ngaro people for millennia, with strong connections to mainland Juru and Gia peoples and those of neighbouring country, the Whitsunday islands have deeply significant cultural values and meaning. Unparalleled in natural beauty, it's not surprising that the Whitsunday islands are a global icon in their own right, attracting almost half of the annual tourism visitation to the Great Barrier Reef. In the face of climate change, the islands, connected reefs, and supporting ecosystems need our help to recover from recurring major impacts like coral bleaching and severe cyclones.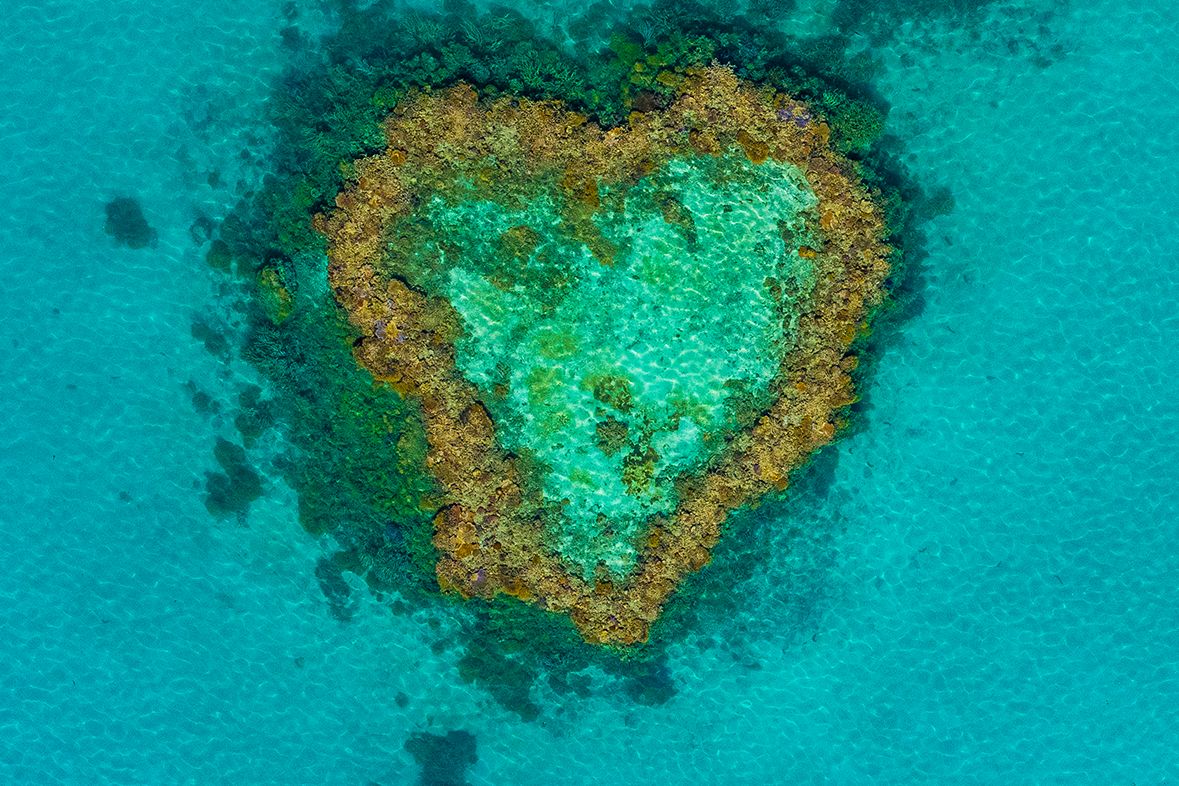 Heart reef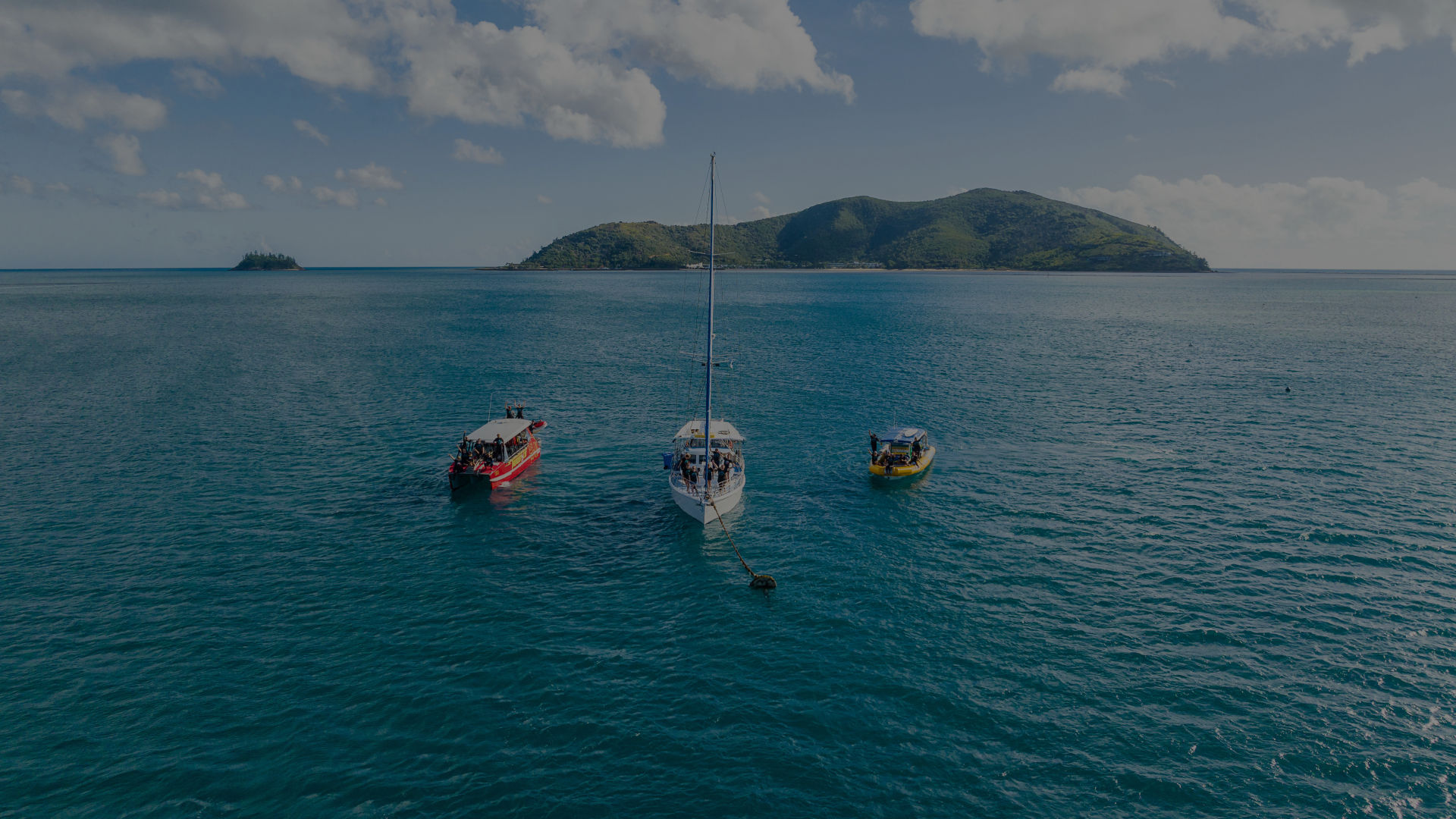 #Our impact in the Whitsundays
Following the launch of the Reef Islands Initiative in the Whitsundays in early 2020, the Foundation has been working closely with the local Reef community, including Traditional Owners, Reef managers, and tourism operators, to co-design the project vision and priority local actions. The Initiative's vision is for the Whitsundays to become a recognised hub for:
Piloting new approaches to ridge-to-reef restoration that are driven and led by local tourism, community and Traditional Owner partners.
Igniting a local reef restoration movement grounded in science and evidence that tests a suite of tools and techniques and encourages edu-tourism and reef restoration upskilling across the local community.
Reef industry sustainability through investing in and showcasing climate-friendly Reef projects, technologies, and tourism activities that incentivises behaviour change towards a more sustainable future.