Traditional Owner-led conservation
Central to all our work is a deep commitment to walking alongside and learning from Reef Traditional Owners.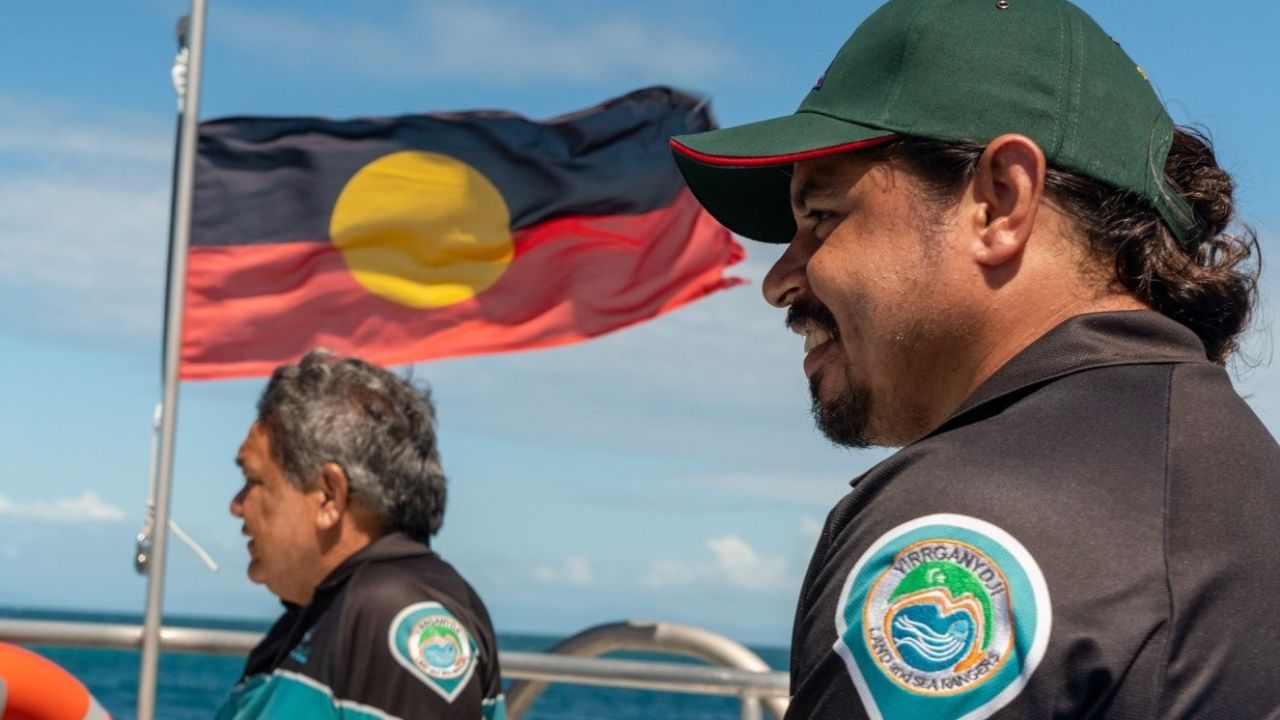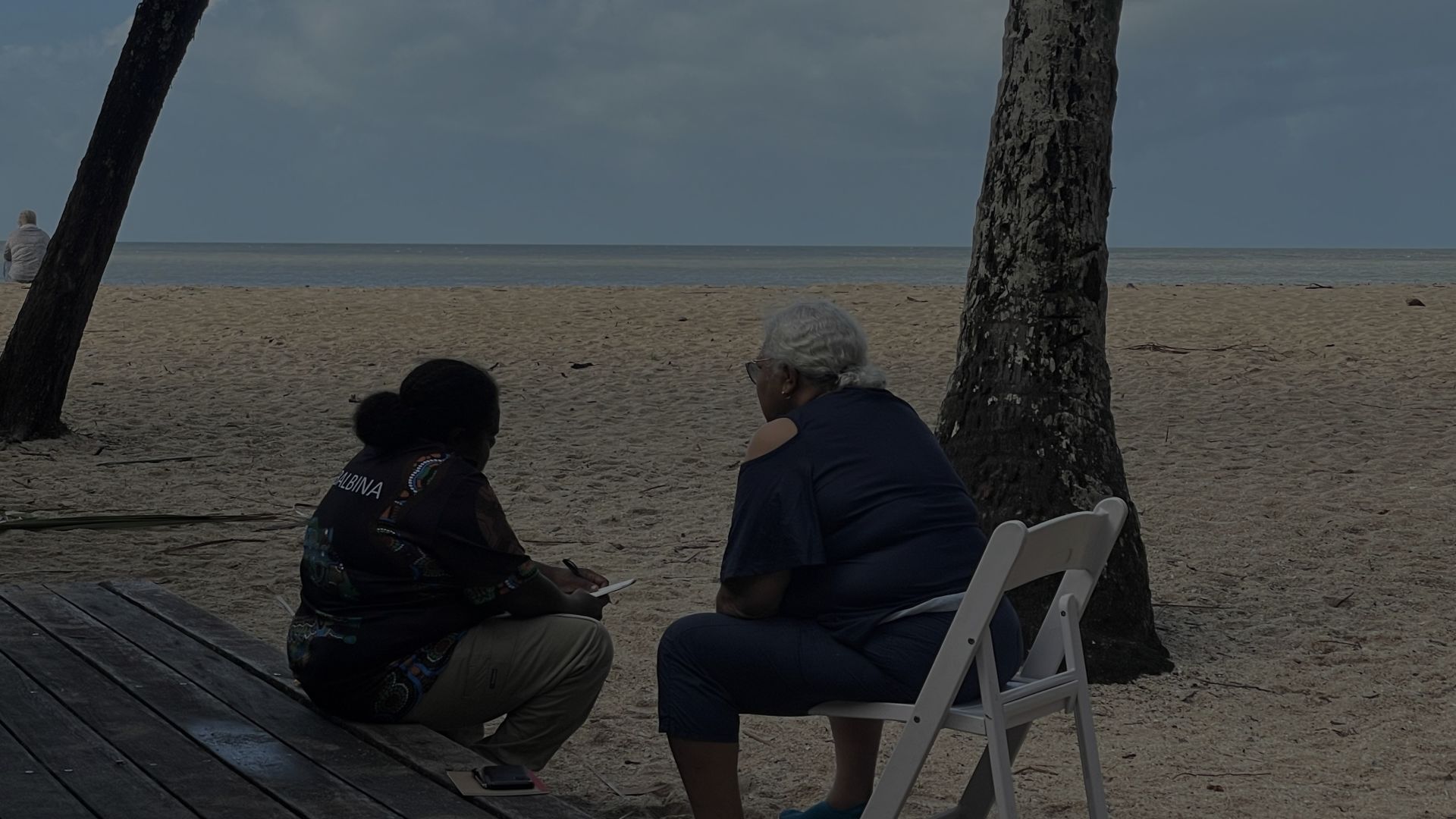 #The journey
Following colonisation, Traditional Owners were systemically excluded from formal Reef management decisions that affected their Country and their communities.
For over 40 years, Traditional Owners have sought to remedy this with formal recognition of their inherent rights and interests in the Great Barrier Reef and its catchments. Today, in partnership with the Great Barrier Reef Foundation, Traditional Owners are at the centre of the largest ever co-designed Reef protection effort. By combining traditional knowledge with western science, they're developing and applying innovative solutions to the challenges threatening coral reefs. Every day, we see incredible leadership from Traditional Owners using their voices, actions and cultural knowledge to care for land and sea Country and protect the Reef.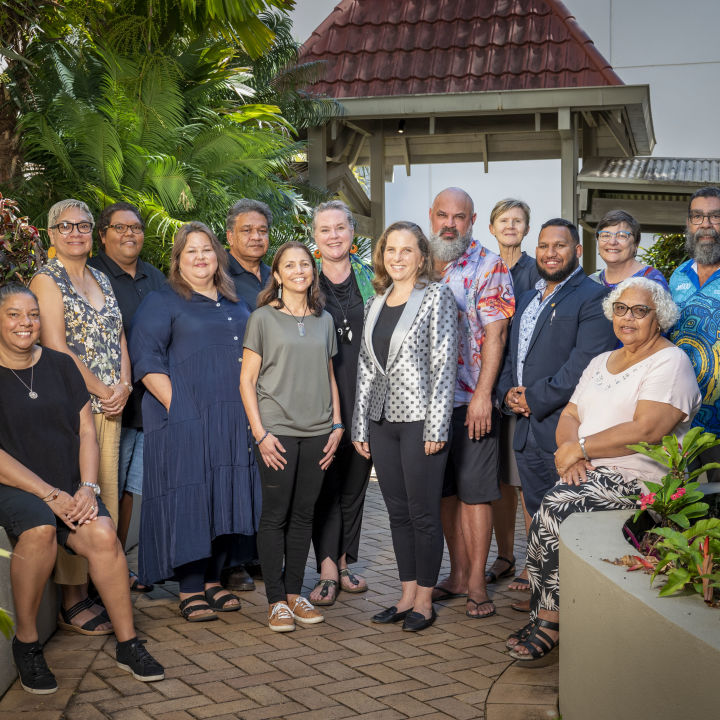 Traditional Owner governance
With Traditional Owners, we set up a governance framework that created 19 paid positions to bring Traditional Owners into the heart of design, delivery and decision-making, and to elevate the contributions of Traditional Owners with real-world, lived experience.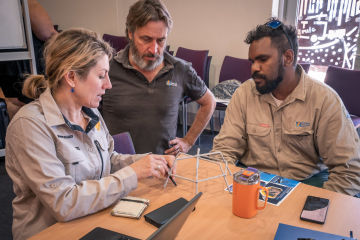 Genuine co-design and co-delivery
Co-design is an approach to designing with people, not for people. We're building the foundation for long-term, inclusive Traditional Owner governance and management of the Reef, stronger Indigenous-led processes, and a broad recognition and understanding of Indigenous cultural values.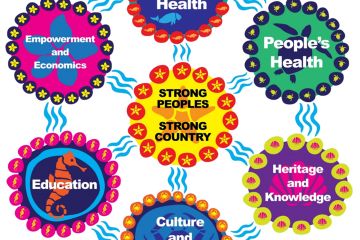 Strong Peoples-Strong Country
This framework is grounded in Traditional Owner values. It shows how the health and condition of the Great Barrier Reef is inherently connected to the quality of life for Traditional Owners. The connections between Country, People and Culture are reflected in six strongly connected 'hubs', each with its own attributes.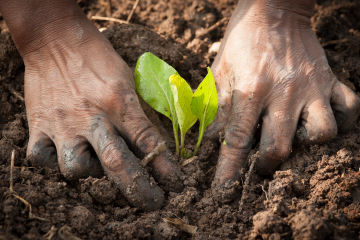 Healing Country grants
This grant program provides $3m in funding to eligible Traditional Owners to lead and collaborate on activities that reflect their aspirations and traditional obligations to connect, care for, heal and restore Reef Country. It creates opportunities for Traditional Owners to strategically enhance capacity, enlist young people and forge new partnerships.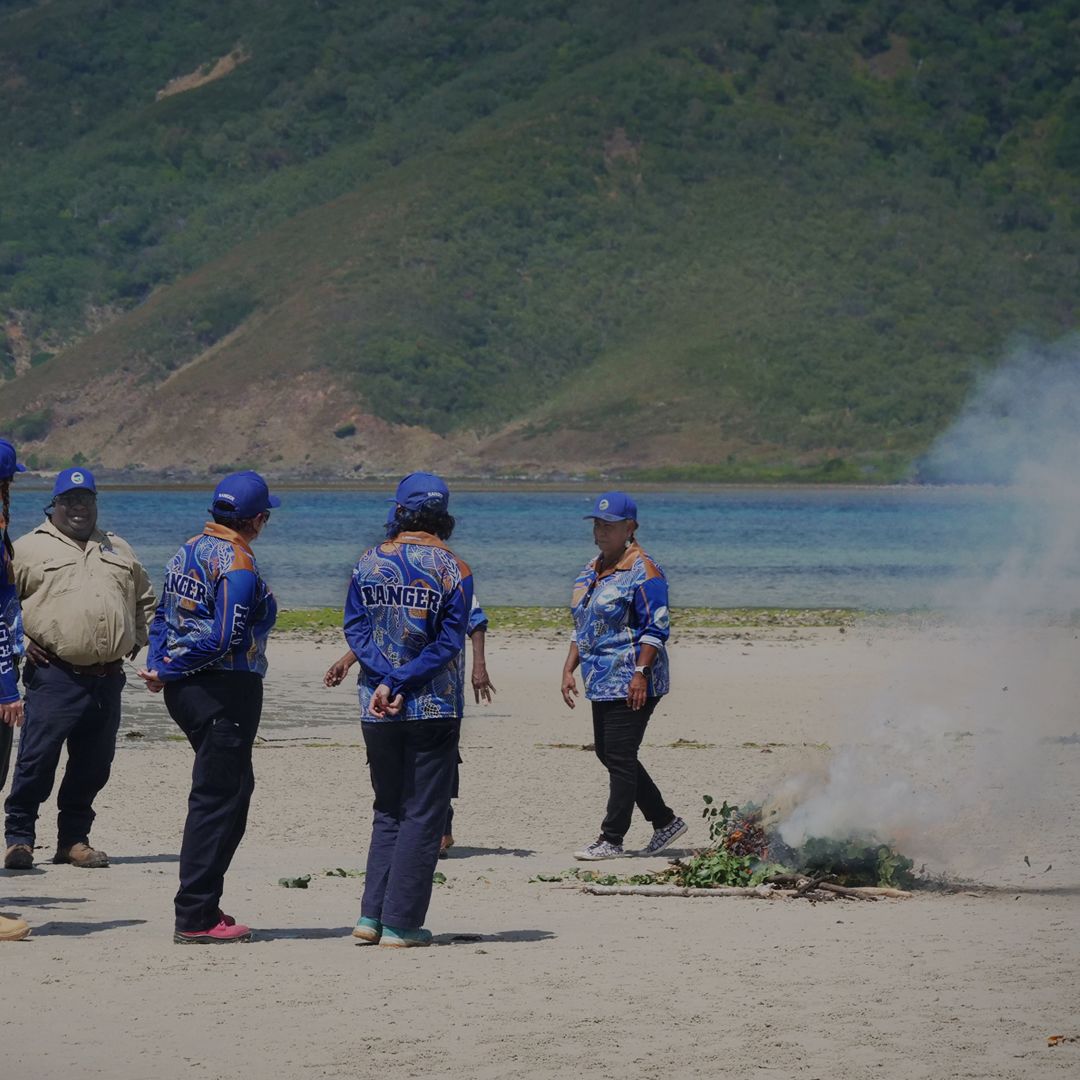 Queensland Indigenous Womens Ranger Network
This network provides a space for women Indigenous rangers to share their experiences, provide support and advice, undertake training in shared priority areas and enable connections in remote and isolated communities.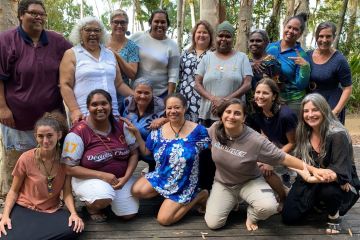 WomanSpeak
Indigenous women play a critical role as ancestral knowledge-holders and caretakers of Country. This three-day intensive public speaking and leadership course for Reef Traditional Owner women focuses on empowering them to develop the tools and ability to share their knowledge and stories.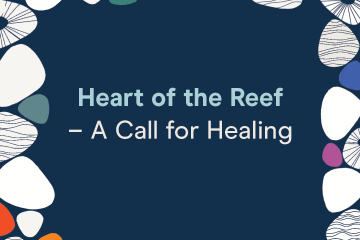 At a workshop in 2021 to develop the guidelines for future Healing Country grants, Traditional Owners and the Foundation considered what it means to heal Country and what concerns, and importantly hopes, Traditional Owners hold for their Country and their people. Truth telling was shared as the cornerstone to healing and the Heart of the Reef statement was shaped.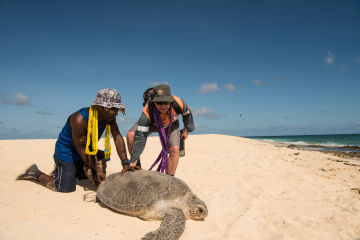 Traditional Owner Future Fund
Securing independent and sustainable financing to support governance, future leadership activities such as student scholarships and strategic investments which build Traditional Owner capacity and capability in Reef management.
Healthy Water
We're funding Traditional Owner-led grants to improve the quality of water flowing to the Reef. The grants can be used to build capabilities, increase skills and training opportunities, strengthen partnerships and undertake healthy water projects within the Great Barrier Reef Catchment.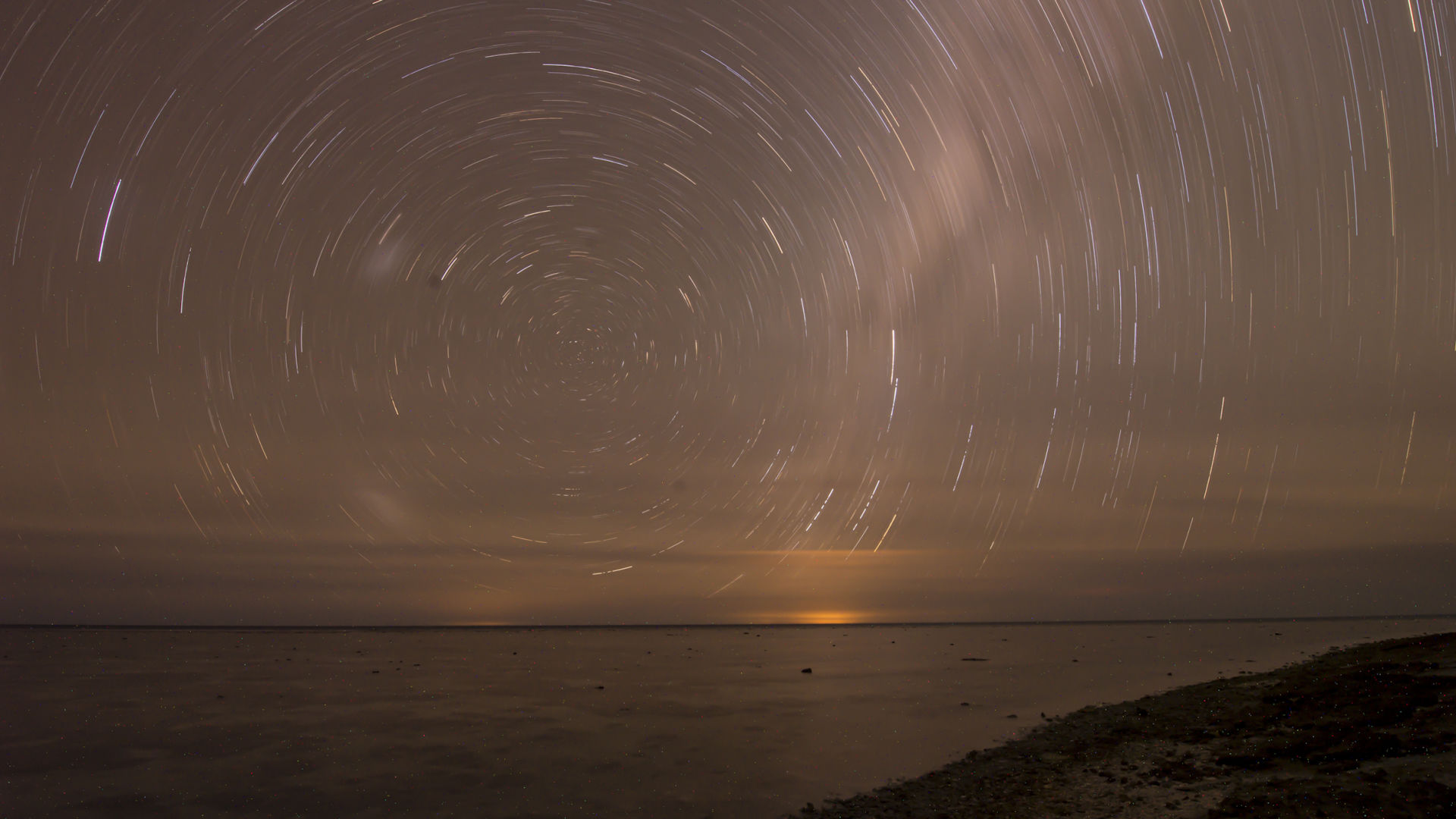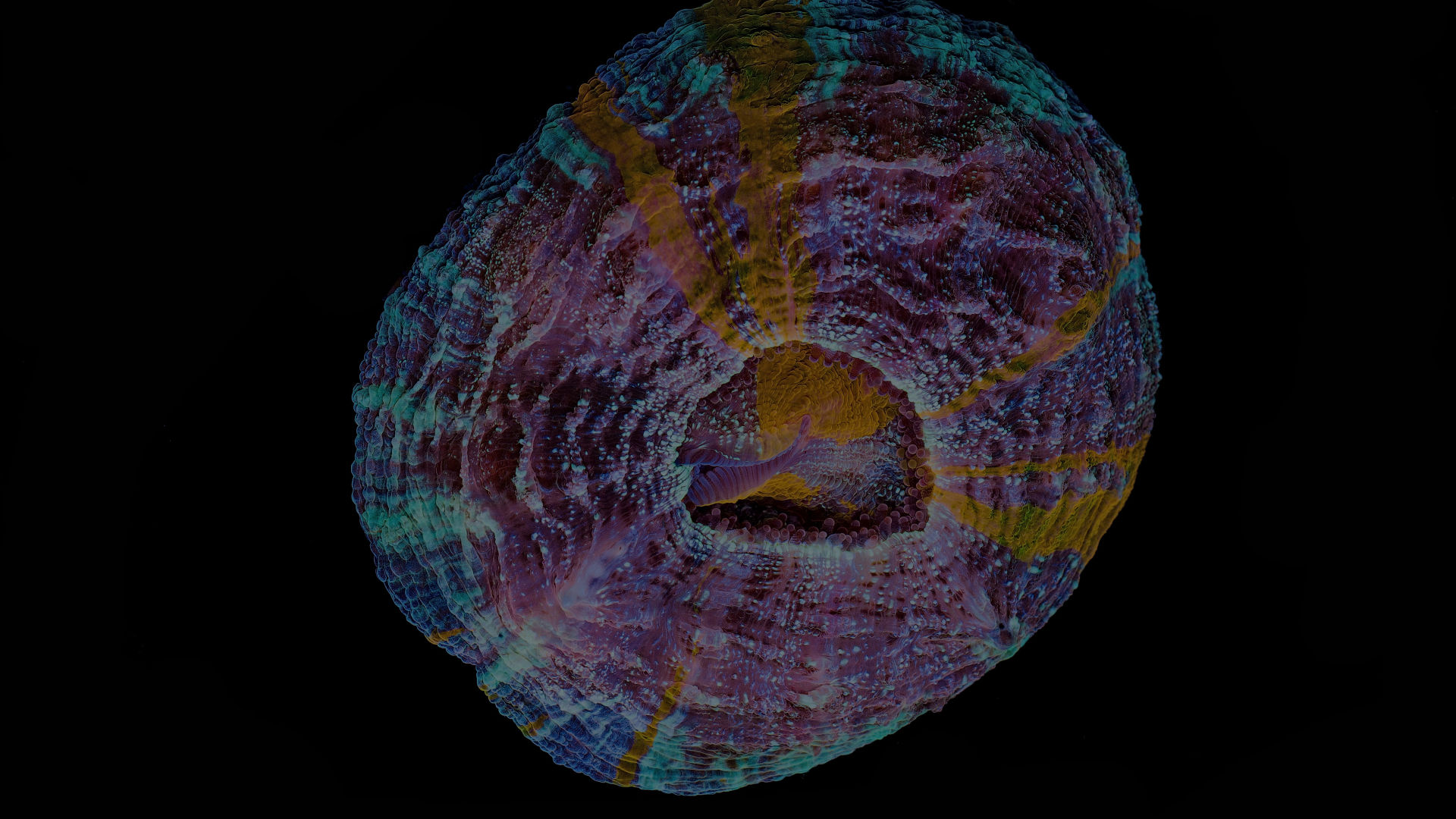 #Plant a Coral and restore the Reef
​Make a tax deductible donation and help the Great Barrier Reef.​