Explainers ·
La Niña: What does it mean for the Great Barrier Reef?
How La Niña influences weather patterns and what impact it has on our Reef.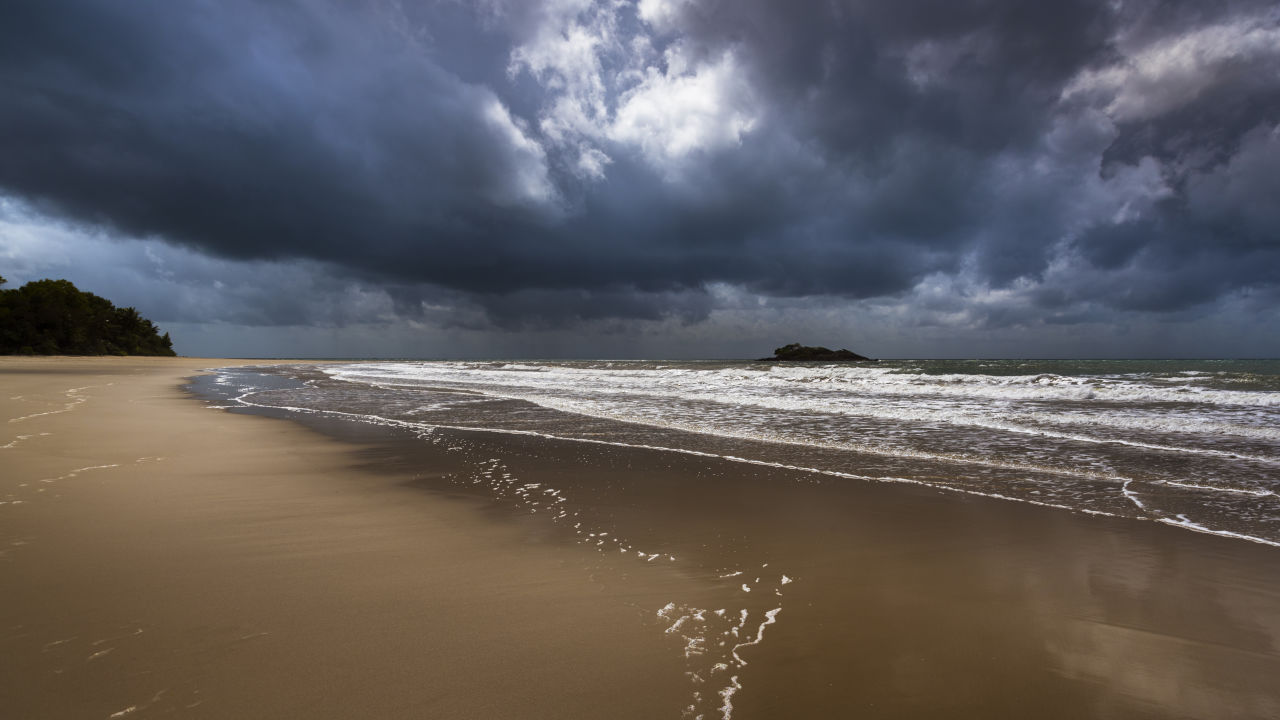 All coral reef habitats are at the mercy of conditions above and below the waves – from water temperature and oceanic currents to cloud cover, rainfall, cyclones and storms. Our Great Barrier Reef spans almost 350,000 square kilometres – the size of many countries. This means it's important for Reef managers to forecast and understand the impacts of both localised weather events and global climate patterns, like La Niña.
#What is La Niña weather?
La Niña is a phase of temperatures, winds and clouds that occur over the Pacific Ocean, and is a counterpart climate pattern to El Niño. Even though both cycles originate thousands of kilometres away, they have a strong influence on the weather here in Australia and around the globe.
While El Niño is generally characterised by warmer ocean temperatures, La Niña has the opposite effect, as strong equatorial trade winds bring cooler deep-sea water to the surface, as well as increased cloud cover and rainfall.
Unusually, we're set to experience La Niña conditions for the third year in a row this summer, which could be problematic because water levels in our dams, rivers and creeks are already high and the ground is very wet, increasing the chance of flooding.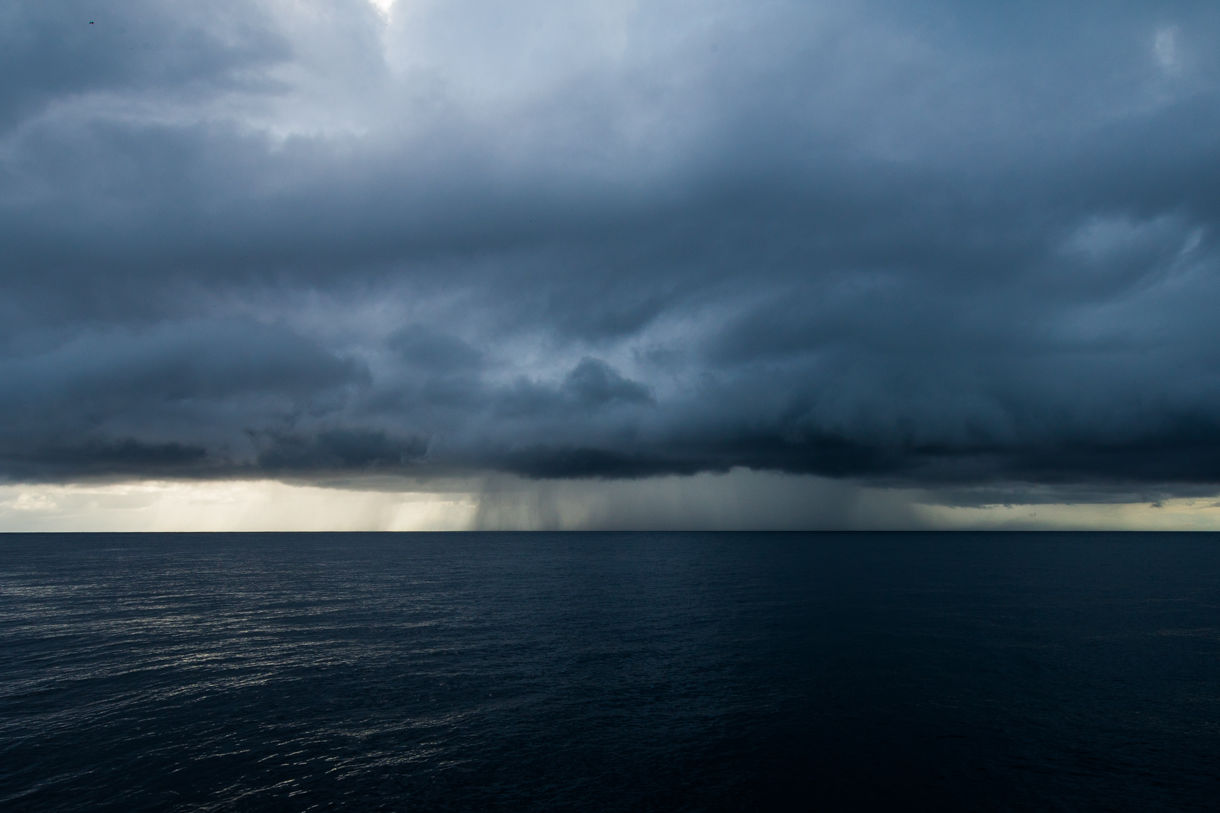 Storm over Raine Island in the northern Great Barrier Reef. Credit: Gary Cranitch
#What happens over the Reef during La Niña?
The cooler summer conditions La Niña typically brings to Australia's east coast can provide relief from the heat stress experienced on the Reef during the summer months, helping to prevent mass coral bleaching events. However, there are no guarantees the cooler, wetter conditions will occur where they're needed most over the Reef.
The La Niña of 2021-22 saw extreme flooding in South-East Queensland and Northern New South Wales, but comparatively little rain and cloud cover over the Reef. While we all felt the cooler, wetter conditions on land, the Reef experienced a marine heat wave and suffered a mass bleaching event.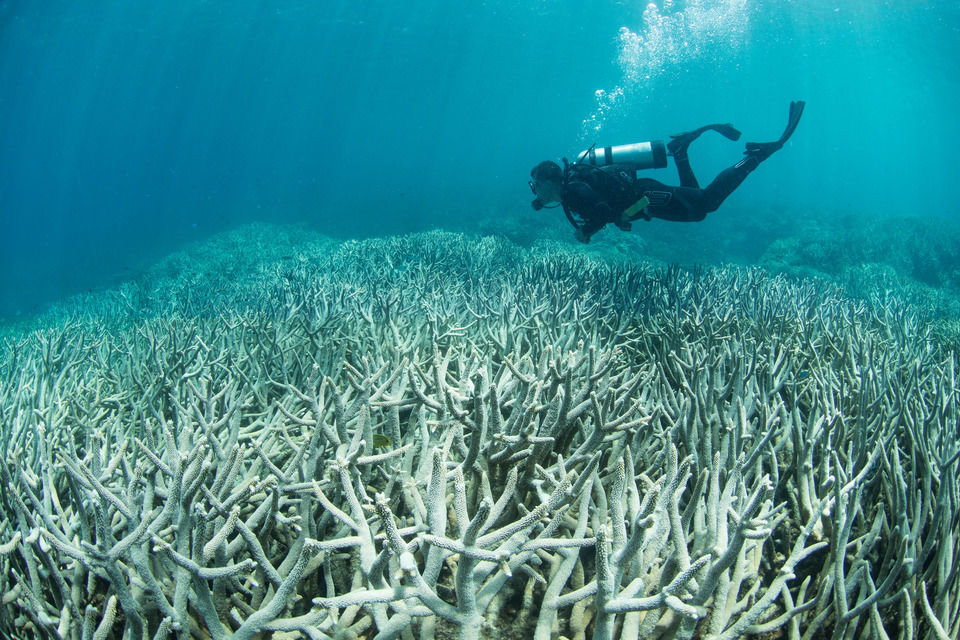 Bleached corals on the Great Barrier Reef. Credit: The Ocean Agency
#What will La Niña bring this year?
We cannot yet fully predict what the weather will be like over the Reef this summer, but we do know some possible scenarios La Niña could produce.
Increased cloud-cover
Cloud-cover over the Reef could shade corals from intense UV rays and, in combination with cooler ocean temperatures, could reduce heat stress and lessen the chances of a mass bleaching event.
More cyclones
We know that a La Niña cycle can tend towards higher numbers of cyclones, which can cause significant wave damage, turning large areas of the Reef into rubble, meaning it's harder for new baby corals to attach and grow.
Severe flooding
Increased flood conditions on land can affect the quality of water that runs out to the Reef. There are 35 major waterways, or catchments, across Queensland that run out to the Reef and when it rains, pollutants like sediment, nutrients and pesticides wash off agricultural land and into rivers and streams that flow onto the Reef, causing poor water quality.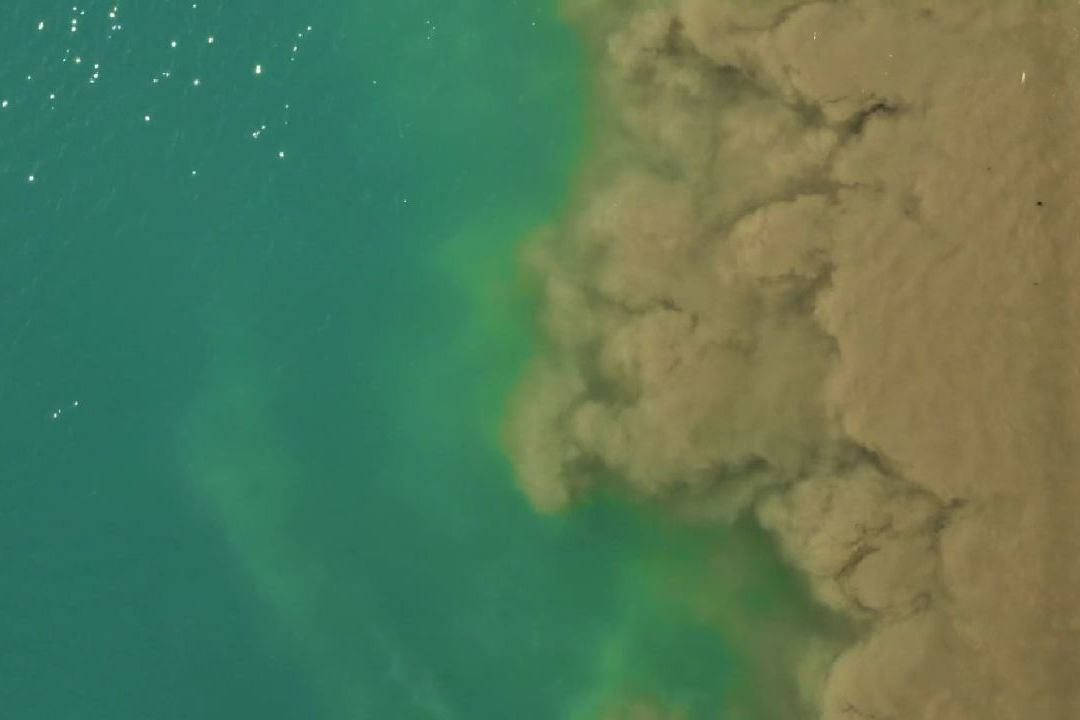 Sediment washing out to the Reef. Credit: Great Barrier Reef Foundation
#How can we protect our Reef from a changing climate?
Climate change is the biggest threat to the Great Barrier Reef and its impacts are becoming more severe and frequent, leaving less time for coral reefs to recover on their own. It's critical that we help make coral reefs more resilient to the impacts of climate change that are already locked into the system.
For the past five years, we've been working with over 300 researchers from six large research institutions and their many partners on innovative solutions that can be scaled up and applied on coral reefs all over the world.
The Reef Restoration and Adaptation Program (RRAP) is the largest research and development effort of its kind on the planet and it's our best hope of saving coral reefs. Right now, we're exploring ways to:
Produce heat-tolerant corals that can better cope with higher water temperatures using automation and engineering techniques to do this at a scale not yet seen
Preserve a diverse collection of coral species through innovative and scaled up cryopreservation technologies, so we can use them to grow corals outside of limited natural reproduction windows.
Protect reefs from coral bleaching through cooling and shading techniques that reduce heat and light stress.
Investigate new methods to stabilise damaged reef surfaces where corals have turned into rubble, to allow new corals to grow on them.
Unlock the blue carbon potential for the Great Barrier Reef
Find out more about the Reef Restoration and Adaptation Program here.