Media Release ·
$700,000 in community grants to support citizen science Reef monitoring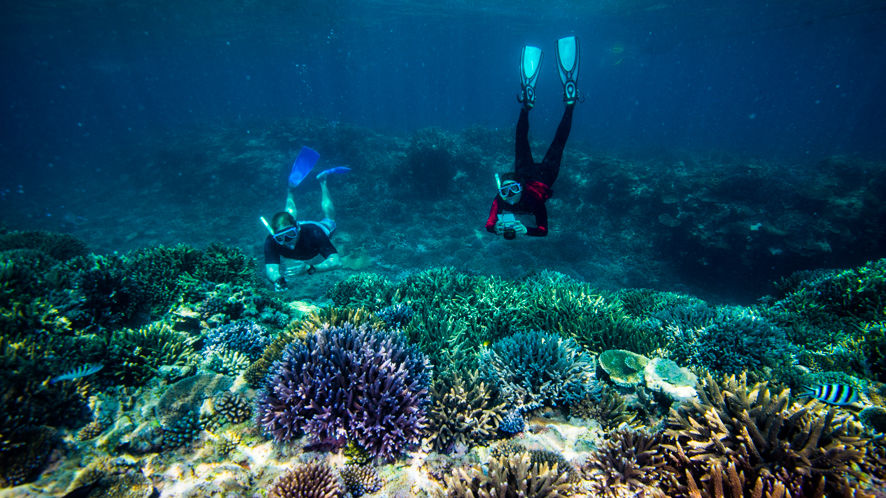 Organisations experienced in leading citizen science activities will soon be invited to apply for grants of up to $100,000 to support projects that collect and share information on Reef health.
The Great Barrier Reef Foundation (GBRF) will open funding applications in early January for the first round of community grants through the Reef Trust Partnership.
The Great Barrier Reef Marine Park Authority's (GBRMPA) recent meeting of Australia's leading marine experts in late November identified the ongoing outbreak of crown-of-thorns starfish and potential marine heatwaves as the biggest concerns for the Reef this summer.
GBRF Managing Director Anna Marsden said, "The Reef is the size of 70 million football fields, so it takes a whole raft of people from different walks of life to keep an eye on the Reef, from researchers, rangers, and tourism operators to community groups who regularly collect and communicate information on the condition of the Reef and connected marine areas.
"This funding will enable groups to deliver crucial on-ground activities to collect and share locally-relevant Reef health data, as well as continue monitoring, reporting, training and community outreach efforts to support ongoing Reef protection activities.
"We acknowledge the great work of many organisations already engaging the community in citizen science activities. The data collected by citizen scientists can be used by a range of organisations, including GBRMPA, to contribute up to date information on the impacts of and recovery after disturbance events such as coral bleaching.
"This information also helps inform local communities what's happening in their region and how they can get involved in helping to look after the Reef."
Citizen scientists are everyday people who volunteer their time to help collect and report on Reef data. Citizen science programs provide an important opportunity for people to engage in the management of the Reef.
Applicants will be invited to apply for grants from $50,000 to $100,000, and collaborative applications will be required. All projects must be ready to commence no later than April 2019 for delivery of ongoing Reef monitoring and engagement activities.
Applications for the first round will open on 7 January and close on 30 January 2019. A comprehensive application pack will be available on the GBRF website including grant guidelines, selection criteria and additional information in early January.
Successful applicants will be announced in March 2019.
Total funding available for this first round of community grants is up to $700,000 through the Reef Trust Partnership.
A second round of community grants is planned for later in 2019.
Media contact: Louise Sturgess 0409 352 493 | lsturgess@barrierreef.org