Media Release ·
Fresh water quality innovations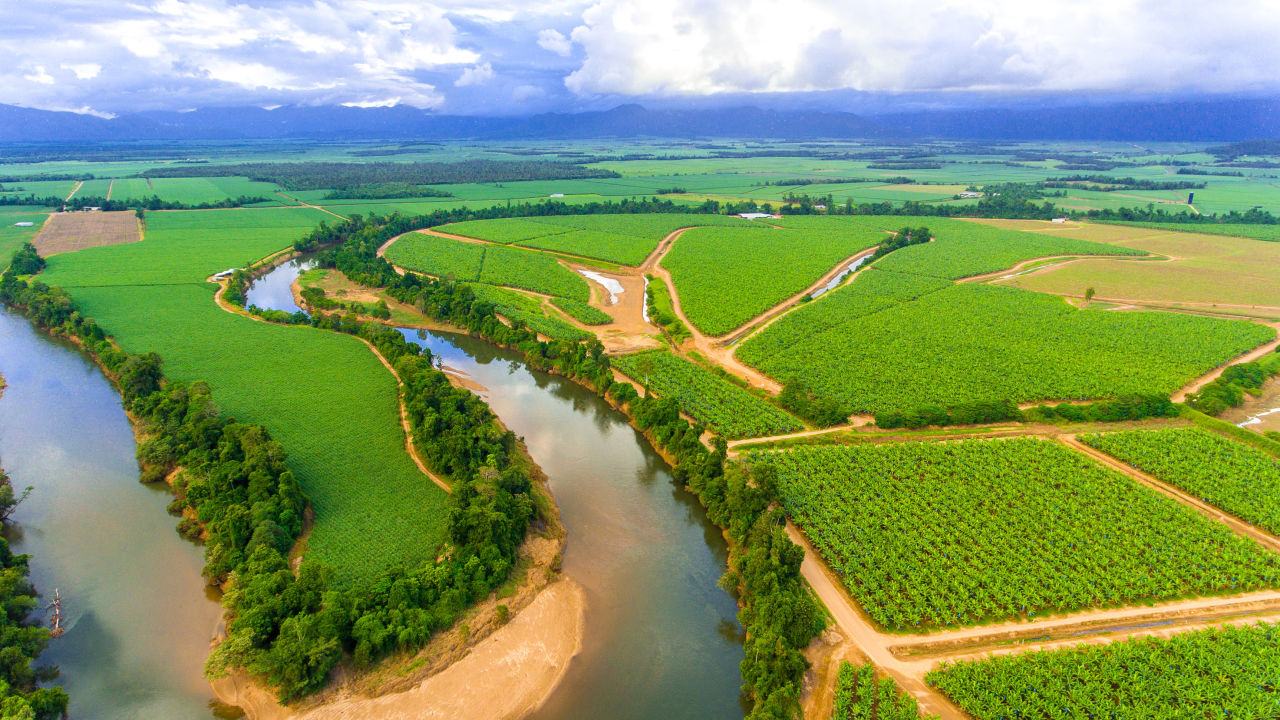 Twenty-two fresh innovative solutions will create a step change in water quality improvement and support enduring impact at a scale never seen before, the Foundation has announced today.
These projects have been chosen as part of the Foundation's $10 million Innovation and Systems Change Program which sought out of the box solutions to work with farmers to improve the quality of water flowing to our Reef.
Great Barrier Reef Foundation Managing Director Anna Marsden said, "The Great Barrier Reef is an irreplaceable ecosystem, home to thousands of species of marine life but our Reef and its marine life are facing a growing combination of threats.
"We're already seeing the effects of poorer water quality from sediment and pollutant run-off such as coral and seagrass being smothered, marine life being affected by the pollutants and more crown-of-thorns starfish outbreaks, and without help the outlook is bleak," Ms Marsden said.
"Queensland's farmers and agricultural community are already undertaking a high calibre of work to safeguard the future of the Reef.
"We're proud to pioneer technologies, systems and financing options that will further support the future of the agricultural industry and of our Reef as well as help to reach the targets set out by the Reef 2050 Water Quality Improvement Plan.
"These innovations will not only improve the quality of the Reef's waters and conditions for the precious corals, they will also help to save our endangered turtles and dugongs that feed on the seagrass beds that need clean water to thrive."
These innovative solutions include:
An artificial intelligence robot that can detect and spray weeds, reducing the amount of herbicides used on sugarcane farms by at least 80%
Using drones to map to scatter tree seeds at a large scale in riparian and wetland areas that are often dangerous and hard to reach due to threats such as crocodiles
Eliminating the biggest barrier to farm ownership for next generations (access to capital and land) by matching aspiring next generation farmers with those looking to retire from the land, whilst brokering improved management practises which will result in improved water quality outcomes as part of the transition arrangements
World-first insurance – prototype nitrogen insurance - that creates a safety net for farmers using sustainable practices by helping farmers manage the risk of reduced yields from reduced fertiliser application
Establishing a globally significant investment fund with a goal of market capitalization of one billion dollars, with a view to investing in agriculture in the Reef catchments to both produce a return on investment as well as achieve significant environmental improvements on those properties.
Check out the full list here.
These projects will add to the more than 60 Reef-saving projects we are delivering right now with over 65 project delivery partners.
The Innovations and Systems Change Program is funded by the Great Barrier Reef Foundation's partnership with the Australian Government's Reef Trust.