Media Release ·
Reef Trust Partnership opens first water quality grants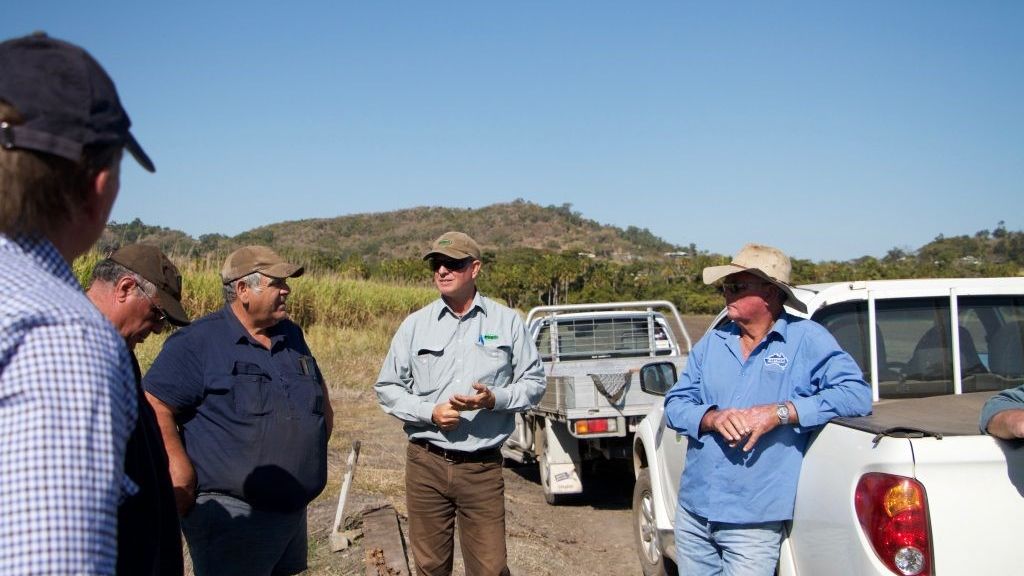 Projects with a track record of improving water quality on the Great Barrier Reef are the first to be invited to apply for funding through the Reef Trust Partnership, led by the Great Barrier Reef Foundation (GBRF).
Declining coastal water quality, influenced by land-based run-off, is recognised as a significant threat to the long-term health and resilience of the Great Barrier Reef. Coral reefs, and the ecosystems they sustain, depend on the quality of the water within and around them. In particular, nutrient run-off has been linked to outbreaks of crown-of-thorns starfish – a significant contributor to the loss of coral cover on the Great Barrier Reef.
Across the six-year Reef Trust Partnership, $201 million has been dedicated to improving water quality. As a first step, the GBRF is establishing a grant program of up to $20 million for proven projects in this area.
Through the planning process, the GBRF has identified a need to continue funding in 2018-19 for projects that seek to build on existing programs with proven beneficial water quality outcomes, address clearly articulated needs within Reef catchments, and lay the foundations for the longer term Investment Strategy being developed for the Reef Trust Partnership.
GBRF Chief Scientist Professor Peter Mumby said, "Climate change is the number one threat to coral reefs. But the science is clear that coral reefs need serious action both at the local and global level. Improving water quality is both a critical and practical pathway at a local level to improve the health of the Reef."
GBRF Managing Director Anna Marsden said there were three key objectives of this first call for applications.
"This first round of project grants aims to build on previous investments that have a proven track record in contributing to and making progress towards the targets set in the Reef 2050 Water Quality Improvement Plan," Ms Marsden said.
"Demonstrable improvements have been made and it's important that we maintain this momentum and build on those successes through this new funding.
"Secondly, there are some projects which are time critical, so this funding will ensure high impact projects that have started will continue.
"And thirdly, we're aiming to build capacity through a network of skilled practitioners to deliver on-ground work within the Great Barrier Reef catchments. This capacity building will lay the foundation for future projects and is critical to the success of the whole water quality improvement program."
This initial grant program follows the release of the Activity Gantt Chart in September which identified the delivery of water quality programs in 2018-19.
The minimum project value is $500,000 and projects must be ready to commence in March 2019 in an area identified as very high, high or medium priority in the Reef 2050 Water Quality Improvement Plan.
Applications open today (13 November) and close on 10 December 2018. A comprehensive application pack is available including grant guidelines, selection criteria and application form through Tenders.Net.
The GBRF will also host dedicated information sessions to assist prospective applicants. The first session is scheduled for Friday 16 November via webinar. Registration is via email to grants@barrierreef.org.
Successful applicants will be announced in February 2019.
Information is available via the Great Barrier Reef Foundation website, Tenders.Net website or by email to grants@barrierreef.org
As indicated in the 2018-19 work plan published in September, this first round of water quality funding will focus on projects that build on existing programs whose performance has been demonstrated in the past, address clearly articulated and demonstrable needs, and lay the foundations for the longer term Reef Trust Partnership Investment Strategy. Future open funding rounds will focus on broader and more innovative approaches.
ENDS
Media contact: Louise Sturgess +61 409 352 493 | +61 7 3171 0410 | lsturgess@barrierreef.org