News ·
A partnership to save our Reef
In 2018, the Australian Government announced a landmark $443 million partnership with the Foundation, following devastating coral bleaching events in 2016 and 2017. The Foundation is investing this in new and existing Reef-saving projects, to protect and restore our irreplaceable ecosystem.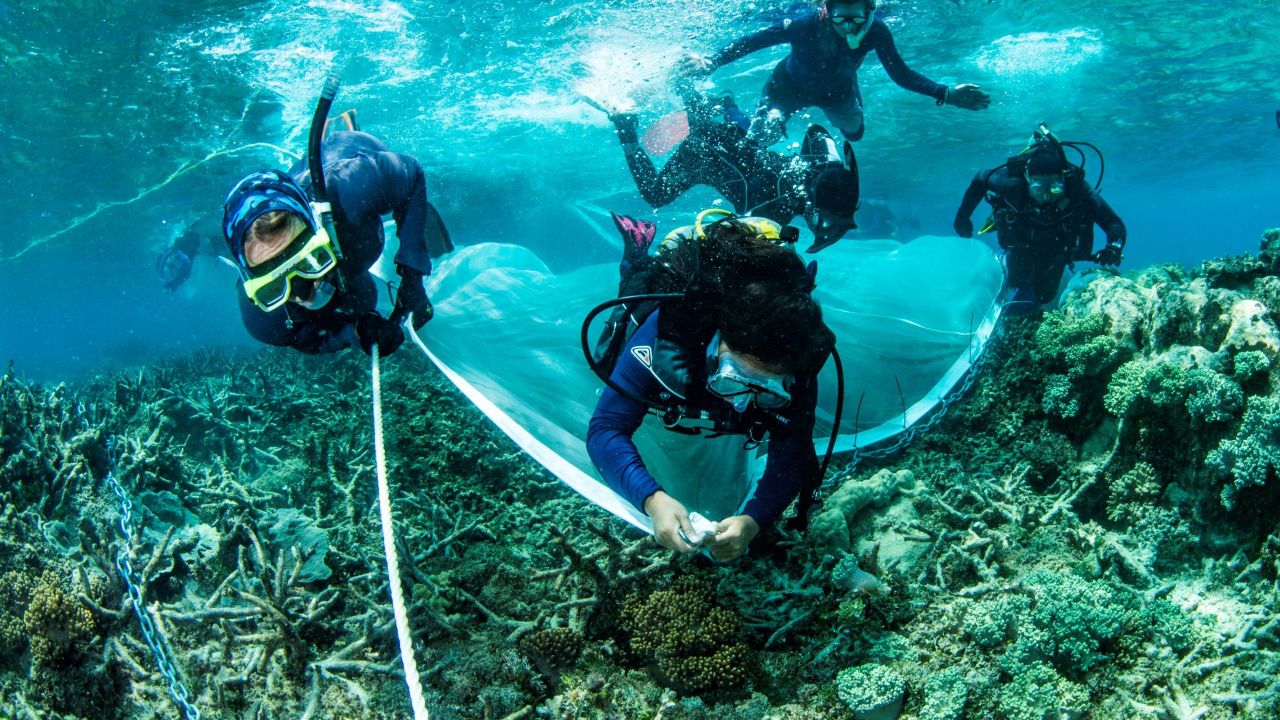 Already we're making an impact, delivering more than 100 Reef-saving projects right now, including the world's largest coral reefs restoration program kickstarted by $100 million from the partnership.
Approaching the halfway point in the six-year partnership, here are just some of the many achievements so far.
• Delivering more than 100 Reef-saving projects, with more than 300 partner organisations.
• Commencing the world's largest and most ambitious coral reefs program to test and deploy at-scale protection, restoration and adaptation solutions.
• Working with more than 300 landholders to improve our Reef's water quality, limiting run-off from more than 300,000 hectares of farming land and preventing 20.5 tonnes of dissolved inorganic nitrogen and 14.3 kilotonnes of sediment from entering the Reef.
• Taking local action to save our Reef by engaging 10,000 participants in community-led Reef protection and citizen science projects, including nine local action projects that have:
- Prevented more than 27,000 pieces of litter and 700kg of other pollutants (including almost 14,000 cigarette butts) from entering the Reef.
- Planted 1,500 native trees in the Whitsundays to address erosion and water quality issues.
- Removed more than 17,000 plastic straws from local businesses.
- Produced enough reusable beeswax food wraps to replace an estimated 38 kilometres of single-use plastic clingwrap over the next 12 months.
• Caring for Country with a $50 million Land and Sea Country program co-designed and delivered by Reef Traditional Owners.
• Engaging more than 80 Traditional Owners across 35 Reef Traditional Owner groups.
• Protecting coral by coordinating the Crown-of-thorns Starfish Control Program, the largest on-Reef intervention program in Australia.
• Engaging with 43 technical experts to design a research program that will allow us to better predict, detect and respond to crown-of-thorns starfish outbreaks.
• Helping deliver the Great Reef Census, which is trialling innovative ways to capture data from across the Reef using volunteers from the community.
• Raising more than $50m in additional investment through corporate partners, philanthropy and project co-contributions.
You can find out more about the Reef Trust Partnership, its objectives and progress dashboards here.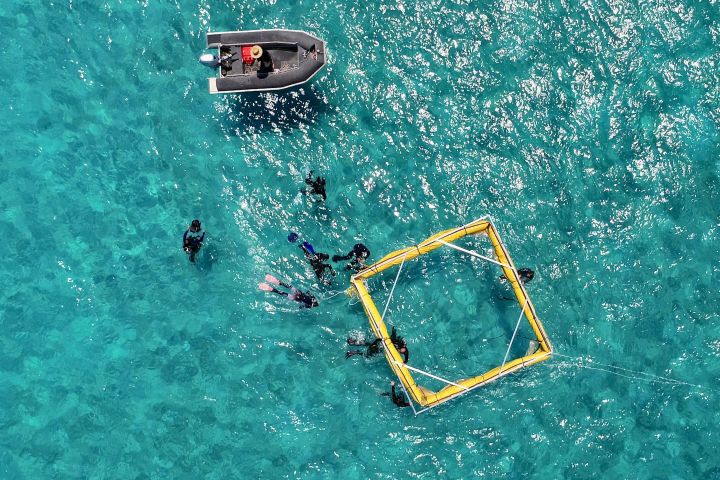 📷 Biopixel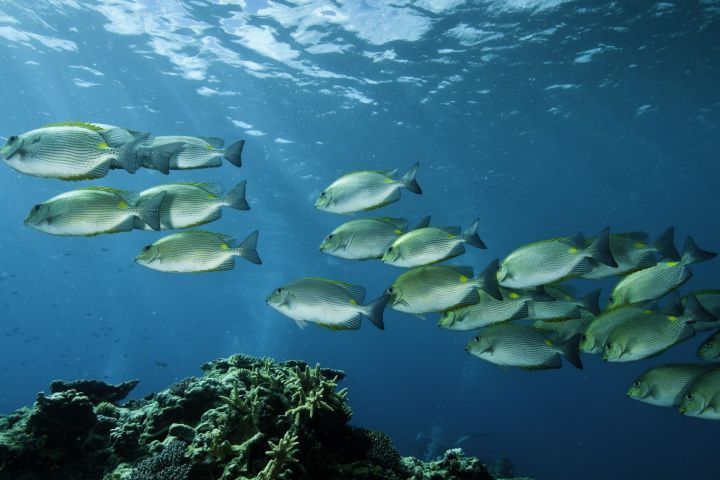 📷 Gary Cranitch