News ·
Great Barrier Reef Foundation launches Resilient Reefs Initiative in Belize
The Great Barrier Reef Foundation has launched its world-leading Resilient Reefs Initiative in Belize to help local communities and reef managers adapt to the effects of climate change and other local threats.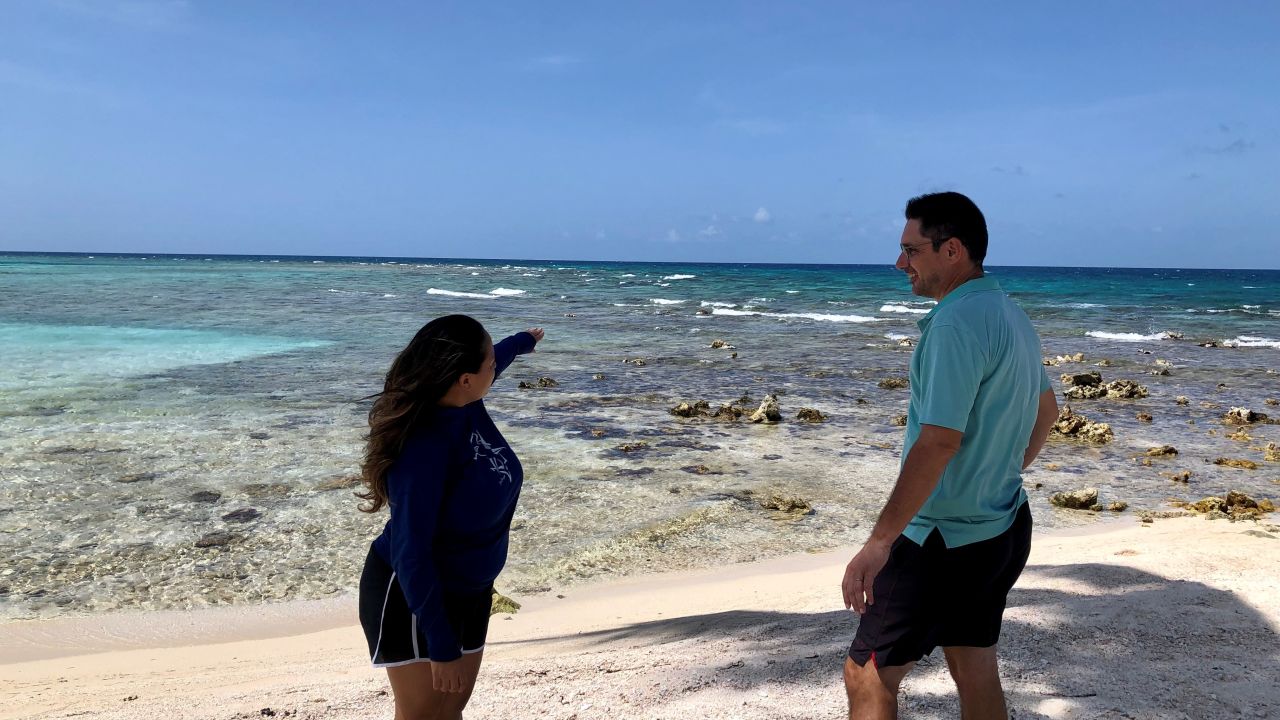 The Resilient Reefs Initiative is a global partnership to support World Heritage Reef sites and the communities that depend on them by strengthening their ability to prepare for and recover from disturbances, adapt to changing circumstances and plan for the future.

Coral reefs are critically important to the survival of our planet. They support 25% of all marine life, protect vulnerable coastlines from erosion and storms and provide food and livelihoods to a billion people globally.
But right now, 75% of the world's reefs are under threat, including the 29 reef sites on the UNESCO World Heritage list.
Despite the best efforts of reef managers around the world, business-as-usual approaches to reef management are no longer enough. The impacts of climate change mean that the scale and urgency of the challenges need new approaches, right now.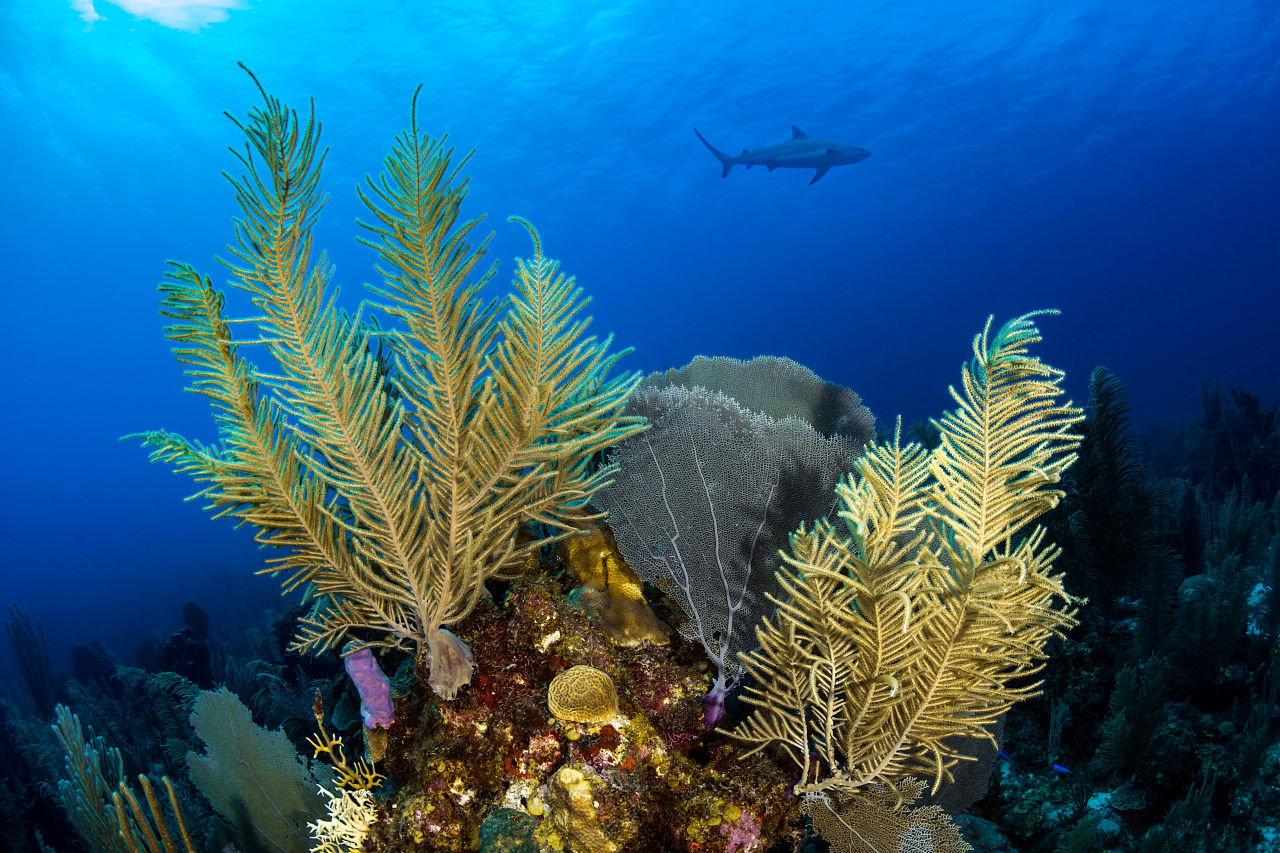 📷 Fabrice Dudenhofer
Belize Barrier Reef Reserve System
The Belize Barrier Reef spans seven sites and is the largest barrier reef in the northern hemisphere. Offshore atolls, several hundred sand cays, mangrove forests, coastal lagoons and estuaries house rich marine life including threatened species like marine turtles, manatees and the American marine crocodile.

The reef is facing a number of local threats including coastal development, overfishing, invasive species, as well as the multiple impacts of climate change such as coral bleaching, more severe storms and rising sea levels.
Belize has faced a range of shocks and stresses in recent years that have tested its resilience. On top of the humanitarian and economic crisis caused by the COVID-19 pandemic, the country was affected by three hurricanes — Nana, Eta and Iota — in quick succession in late 2020, causing major flooding and damage across the country.
Belize has also recently seen the spread of Stony Coral Loss Tissue Disease, which has affected coral reef systems throughout the Caribbean. This water-borne disease destroys the soft tissue of some species of hard coral, killing them within weeks or months.
With funding from the Foundation, our local partner organisation the Coastal Zone Management Authority and Institute (CZMAI) has appointed a Chief Resilience Officer in Belize, Kalene Eck.
Ms Eck will lead the development and implementation of a resilience strategy that responds to these threats. She has a wealth of knowledge and experience in fisheries management, policy formulation and the legal framework governing marine affairs in Belize.
Kalene will be supported in this work by CZMAI Chief Executive Officer Chantalle Samuels and Director Arlene Young, as well as key partners in the Ministry of the Blue Economy and Civil Aviation and Fisheries Department, Beverly Wade and Vivian Ramnarace.
This team of impressive women have many decades of experience in local coastal and marine management and, together with Kalene, form a powerful on-ground team.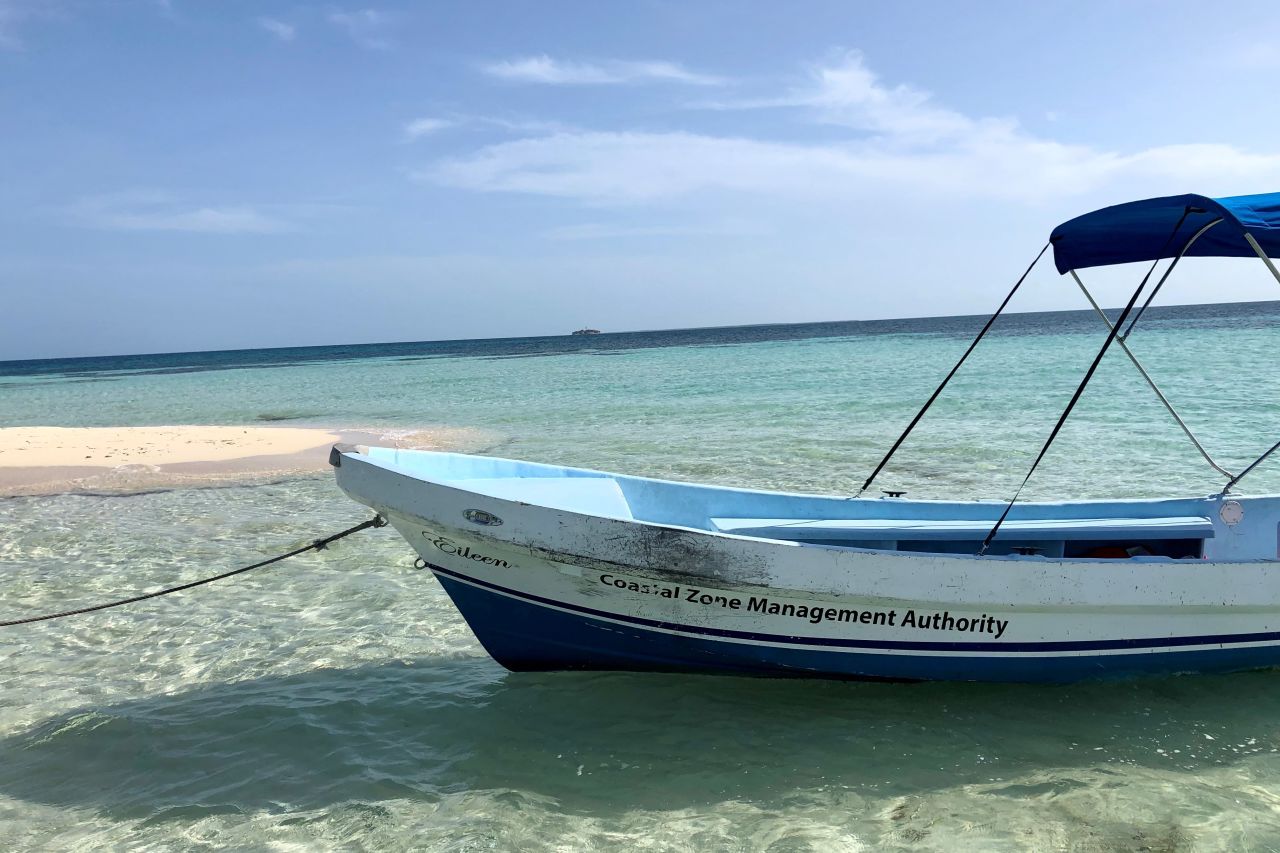 📷 Great Barrier Reef Foundation
Great Barrier Reef Foundation Resilient Reefs Director Amy Armstrong says: "This is an exciting and important time to launch our partnership with Belize.
"In just the last few years, Belize successfully came off UNESCO's in-danger list and formed a new national Ministry for the Blue Economy.
"There is major momentum and commitment to the protection of natural resources and to building the resilience of its coastal communities and we are thrilled to partner with local leadership to accelerate and fund action on the ground."
CZMAI Chief Executive Officer Chantalle Samuels says: "CZMAI, in collaboration with the Belize Fisheries Department, is pleased to be partnering with the Great Barrier Reef Foundation to deliver the Resilient Reefs Initiative in Belize.
"This Initiative will undoubtedly complement and enhance relevant national policies and directly align with the Ministry of Blue Economy and Civil Aviation in its vision to have a productive, resilient and vibrant Blue Economy for Belize by 2030 that will contribute substantially to the socio-economic well-being of the country and its people.
"We look forward to the development and implementation of a robust resilience strategy for Belize that is transformative, enduring and able to positively impact the delivery of socio-economic and environmental benefits."
Established by the Great Barrier Reef Foundation, the Resilient Reefs Initiative is a six-year, $14 million program in collaboration with UNESCO World Heritage Marine Programme, The Nature Conservancy's Reef Resilience Network, Columbia University's Center for Resilient Cities and Landscapes, Resilient Cities Catalyst and AECOM. The program is enabled by the BHP Foundation.
The five pilot sites include the Great Barrier Reef, Ningaloo Coast, Rock Islands of Palau, Lagoons of New Caledonia and the Belize Barrier Reef Reserve System.