News ·
Great Barrier Reef Foundation partners with United Nations in race for ocean survival
Great Barrier Reef Foundation Chief Scientist Professor Ove Hoegh-Guldberg shone a spotlight on the threats facing coral reefs and the Foundation's innovative work to protect them at the global launch of the United Nations' campaign to protect our oceans.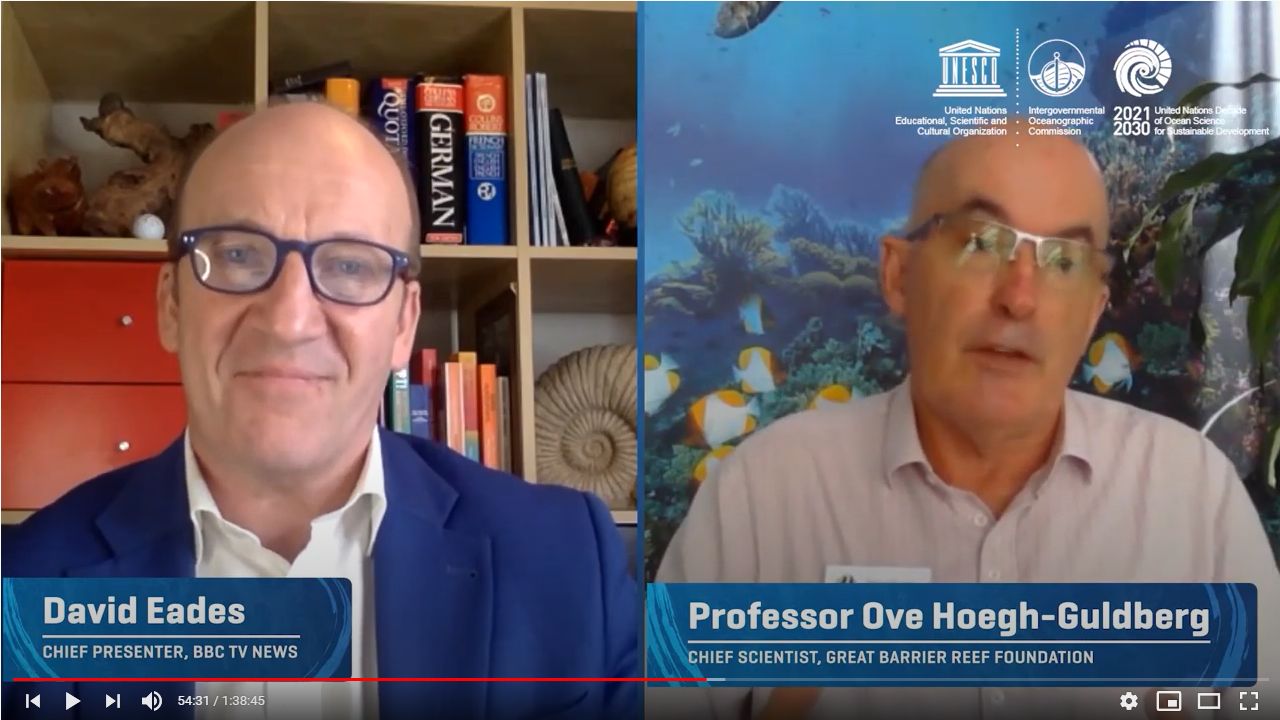 An internationally acclaimed marine scientist and leading authority on coral reefs, Professor Hoegh-Guldberg joined Prince Albert II of Monaco, the Prime Minister of Norway Erna Solberg and Princess Lalla Hasnaa of Morocco at the virtual event to launch the UN's Decade of Ocean Science for Sustainable Development.
The 10-year campaign will bring together the world's leading marine scientists, policymakers, heads of state and philanthropists to support and encourage innovations that will boost the health, sustainability and resilience of our oceans by 2030. As a founding Decade Alliance member, our projects are at the forefront of this work.
Speaking to event host and BBC TV News Chief Presenter David Eades, Professor Hoegh-Guldberg said the survival of our planet depends on healthy coral reefs. He added the challenge to protect them is great, but there is cause to be hopeful. Together with our partners, we are already making an impact with more than 100 Reef-saving projects that can be scaled up and deployed globally.
#Why protect coral reefs?
Home to a quarter of the ocean's marine life, coral reefs generate clean air and protect vulnerable coastlines from erosion, flooding and storms.
They provide $29.8 billion each year to local economies and 850 million people rely on them for food, income and recreation.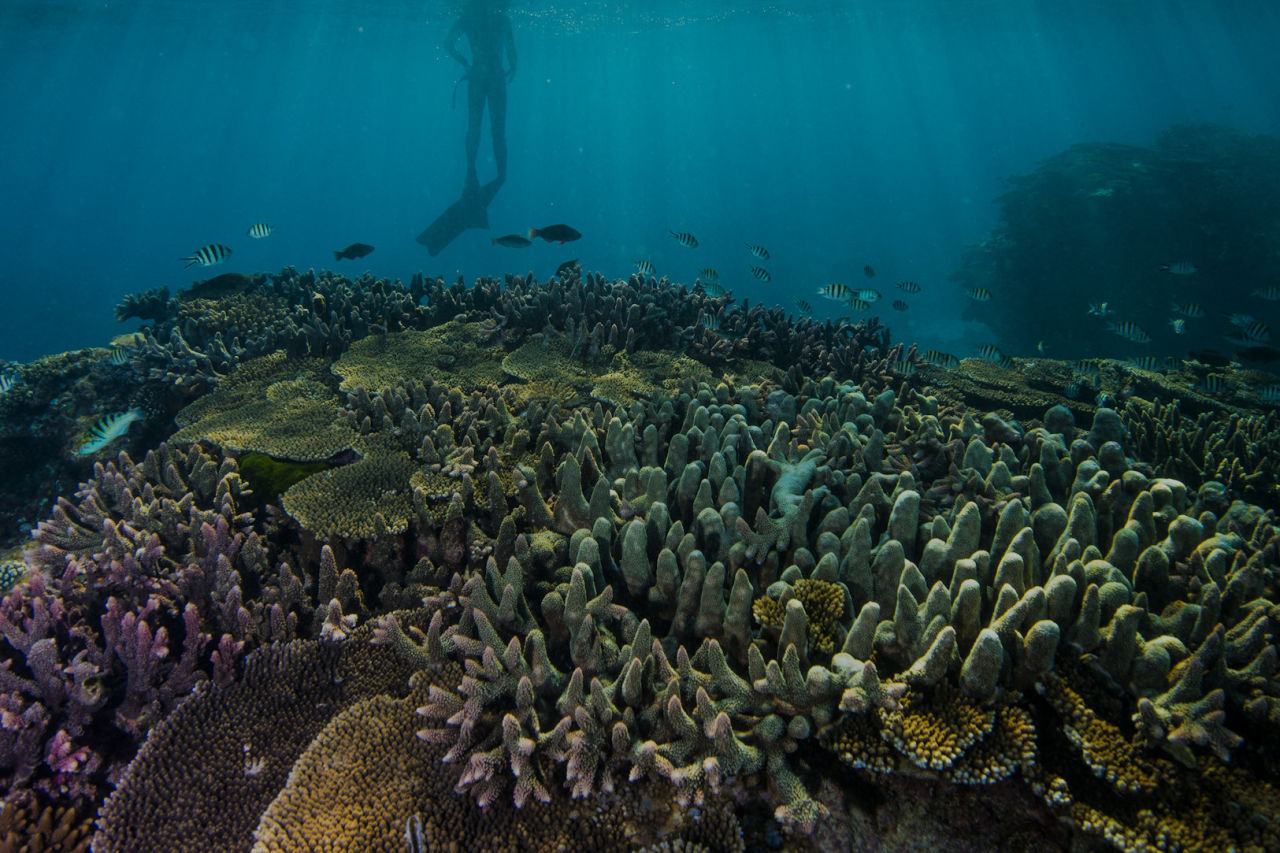 📷 Gary Cranitch - Great Barrier Reef Diver
Saving the Great Barrier Reef is a huge task. To achieve this we are delivering the largest coral reefs program in the world based on a toolkit of bold, innovative and ambitious ideas. Together we will build the resilience of reefs and their marine life so they can adapt to a changing climate.
Coral IVF is one of the more than 100 Reef-saving projects we have underway right now. Our researchers collect millions of coral eggs and sperm during annual spawning events to grow embryos in special floating pools. Once the coral is mature enough, we implant it on areas of the Reef where populations are struggling.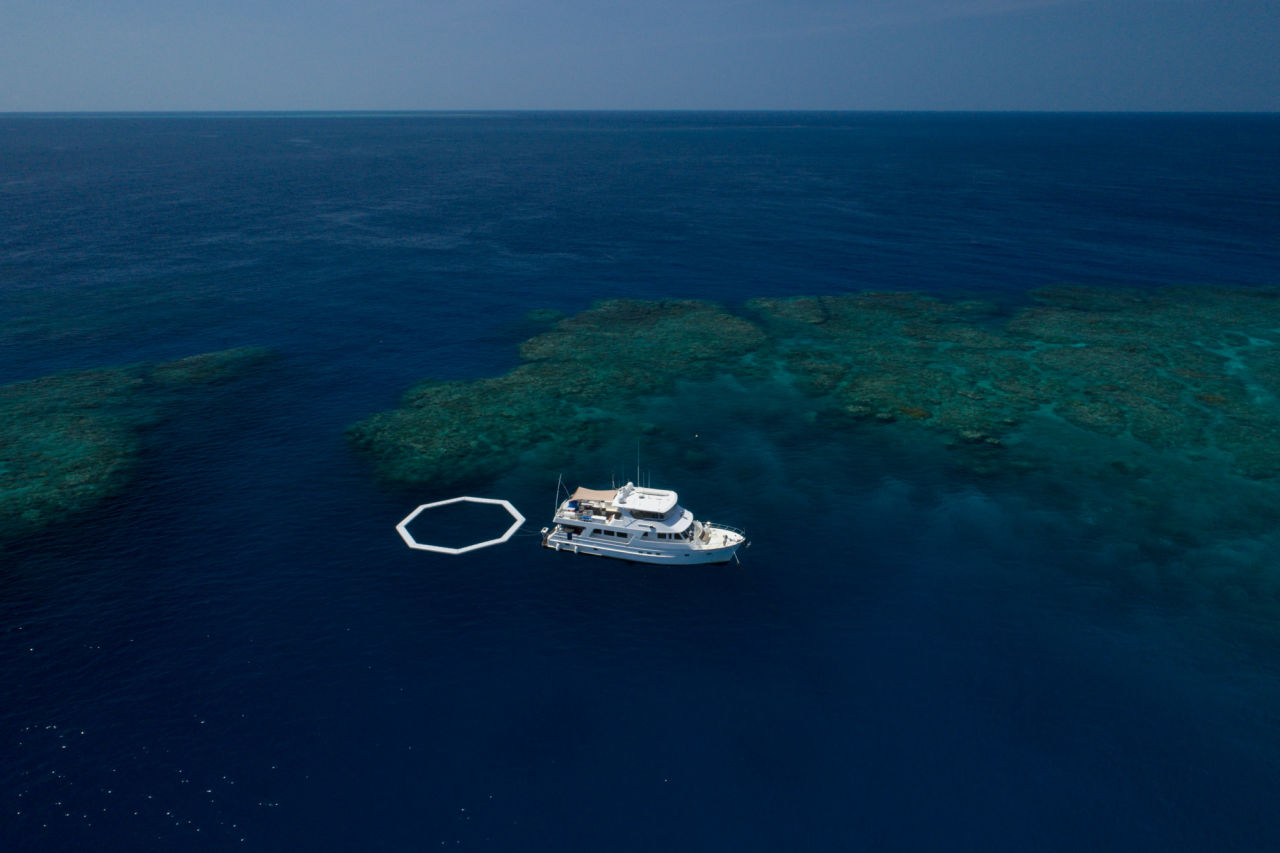 📷 Juergen freund - coral restoration on moore reef
A step on from this is our use of assisted evolution to encourage the spread of coral species that are genetically more tolerant of higher temperatures. This science, while in its very early stages, is already showing extremely promising results.
We know that to have a global impact, our projects need to be scalable and accessible for local reef communities around the world. Already we are working to build coral resilience at World Heritage reef sites in Belize, France and Palau through our Resilient Reefs Initiative.
We have 10 years to boost the resilience of coral reefs globally, helping them resist and adapt to the impacts of climate change.
We can save our planet's coral reefs, but the window to act is closing as global temperatures continue to rise. Already average surface temperatures around the world are 1.1°C higher than the pre-industrial levels of the late 1800s.
We need to take urgent action to reduce greenhouse gas emissions and slow this trend. If warming reaches 1.5°C we will see the destruction of up to 90 per cent of the world's coral reefs. At 2°C, they will be lost forever.
The challenge is great, but it's not too late. If we act now, we can save coral reefs for our children and the generations to come.