News ·
Mabo Day 2023: Celebrating Juunjuwarra Traditional Owners' achievements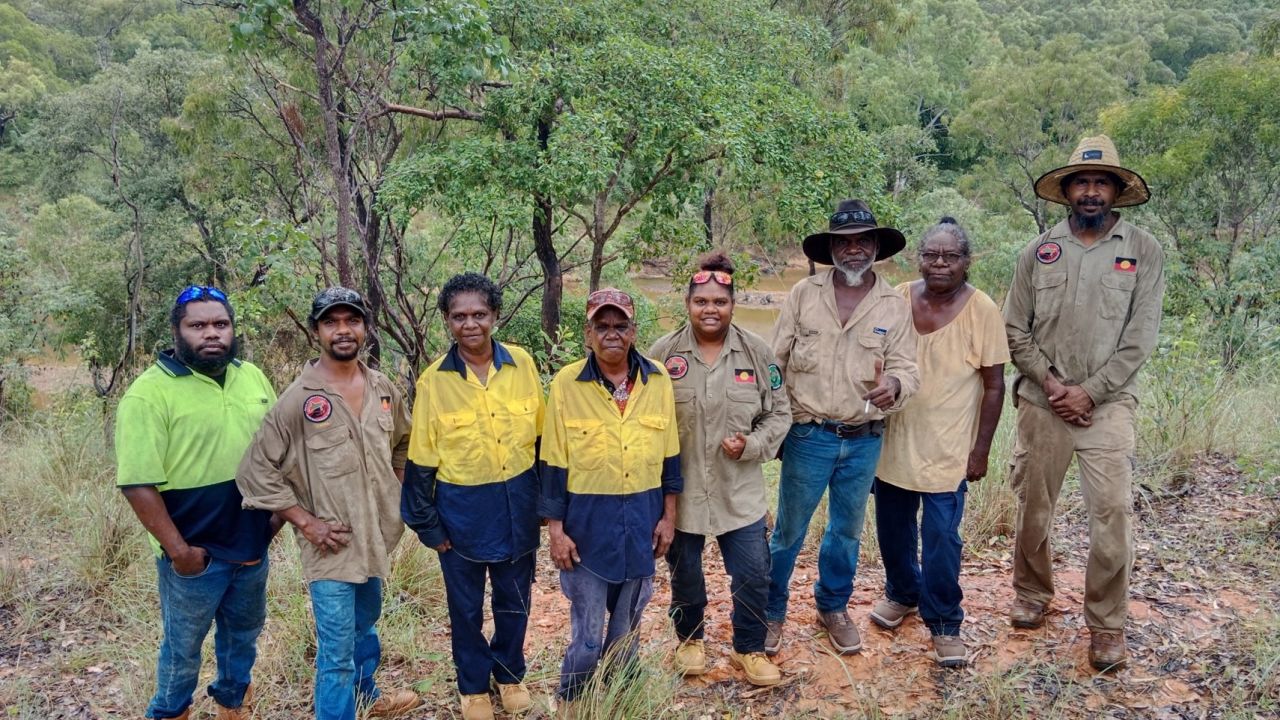 'Juunju + Warra'
Juunju meaning Country and Warra meaning People.
"Juunjuwarra is not Juunjuwarra unless Juunju and Warra are together. One cannot be without the other." – Juunjuwarra Elder Nana Norma Jacko
---
Returning to Country is crucial to us as Juunjuwarra people. We are the Traditional Owners of the Starcke River catchment in north-eastern Cape York, Queensland.

Our Country stretches from high mountains with remote rainforests to the outer Great Barrier Reef. It is home to extensive mangrove and seagrass ecosystems, offshore reefs and islands, and the largest dugong population on the east coast of Australia.
In 1993, we were the first Traditional Owners on Cape York to get our land back following the landmark Mabo High Court Decision in 1992. In the three decades since, we have watched in frustration as our Country has deteriorated and repeated attempts to return to look after it have failed.
But recent progress is creating positive outcomes.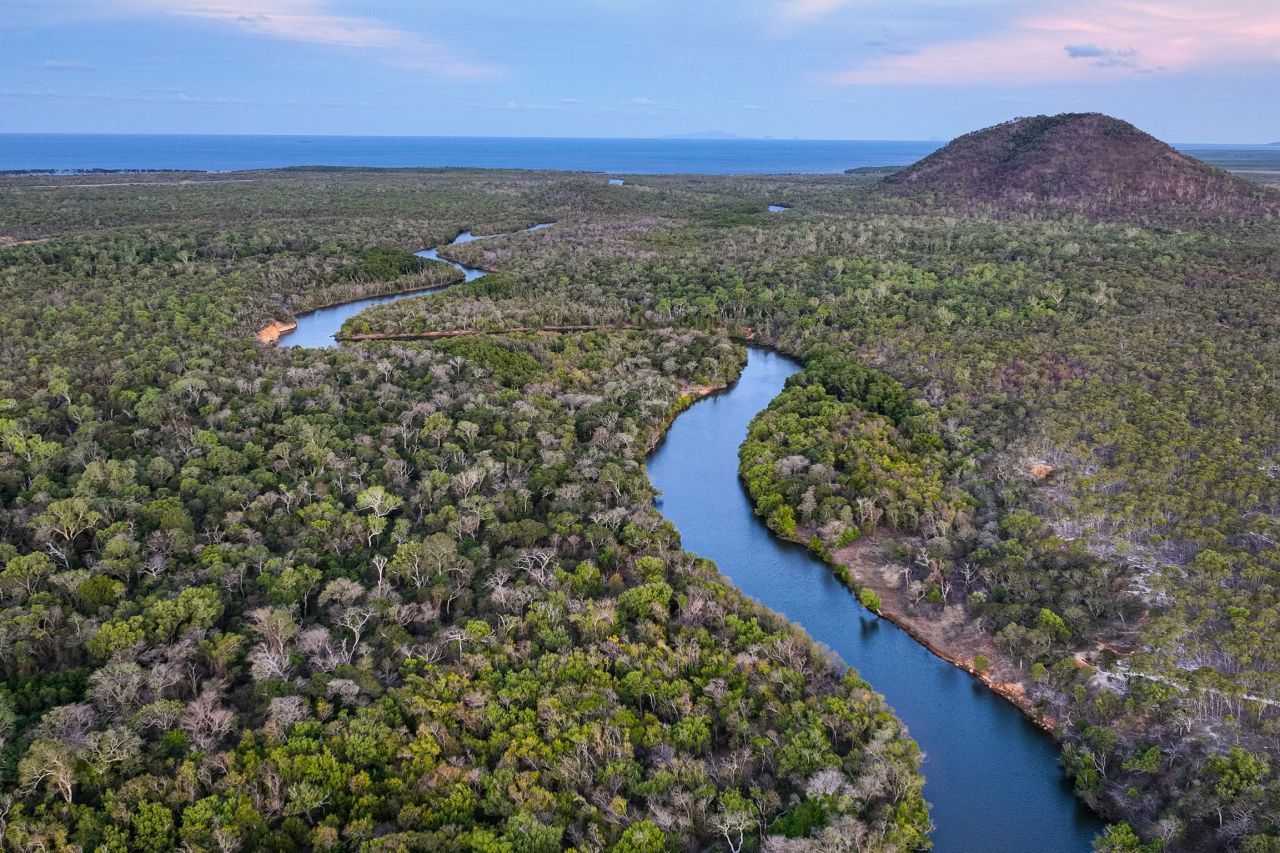 Credit (here and top image): Juunjuwarra Aboriginal Corporation
#The Starcke River Catchment Plan
Funding from the Great Barrier Reef Foundation enabled us to develop a Starcke River Catchment Plan, which includes a Sustainable Homeland plan.
These plans provide a pathway towards realising the vision, aspirations and rights of our ancestors, Elders, and leaders:
Addressing priority environmental issues, including unauthorised dugong and turtle hunting and illegal camping and fishing activities that damage our ecosystems
Sustainable employment and economic opportunities in caring for Country, tourism, cattle and cultural heritage activities
Strong governance and leadership
As part of our Great Barrier Reef Foundation grant project, we implemented an innovative and immersive 12-month leadership program for six board members and six young leaders to establish the strong governance and leadership needed for the complex task ahead.
All our families need to be involved in decision-making, and strong governance will establish the cultural and ethical rules needed to ensure that the Juunjuwarra Aboriginal Corporation meets its legal obligations.
Our plan recognises that we need to build the capacities, capabilities, and leadership skills of the Juunjuwarra people to ensure a strong work team, strong management and entrepreneurship to drive projects and enterprise. Together, these will ensure our land and sea Country is managed effectively.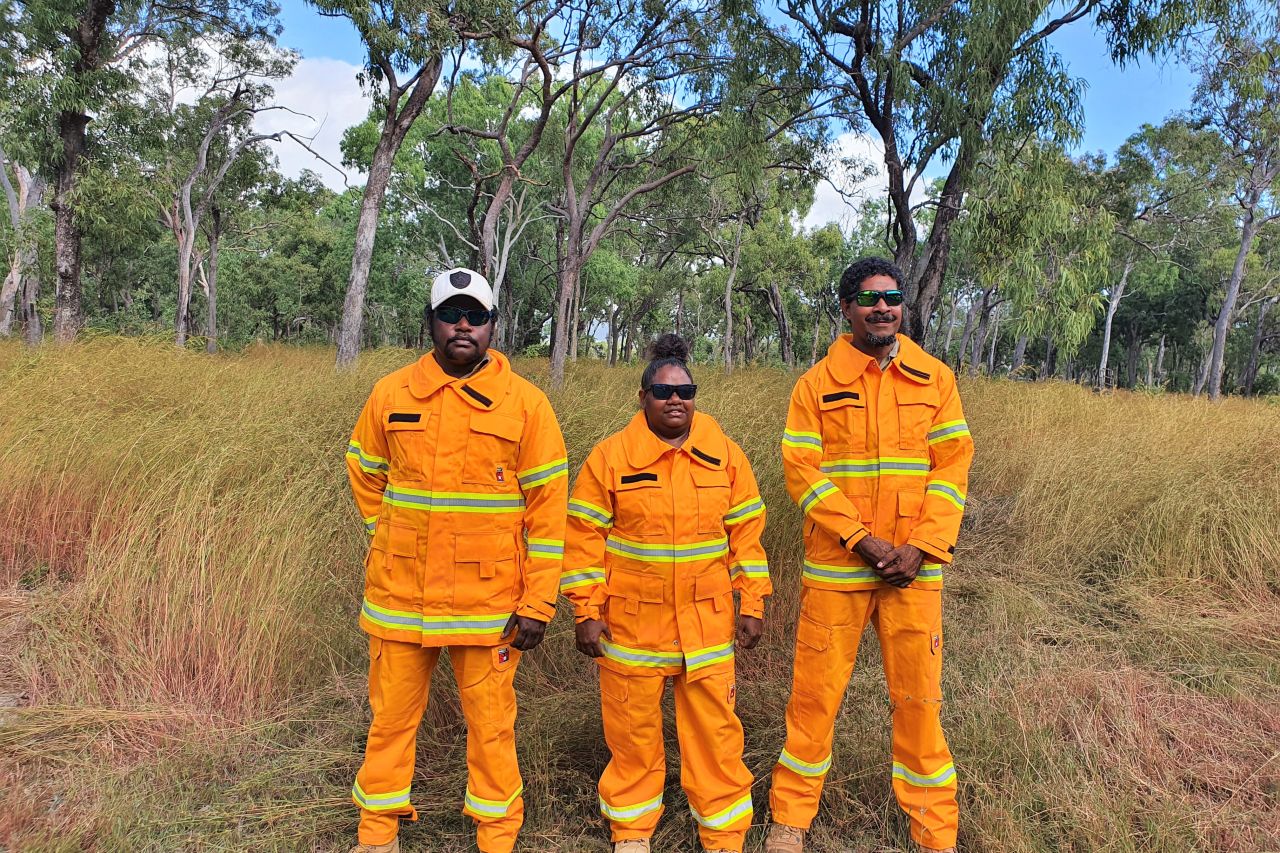 Credit: Juunjuwarra Aboriginal Corporation
#What's next for Juunjuwarra?
We have exceeded our expectations for our Sustainable Homeland project. We aimed for a stable work team of six people, but now have a core team of 10 – with another 10 receiving regular work on Country and more than 45 people registered for work.
The Great Barrier Reef Foundation grant project has already led to two more significant projects, including the development of a ground-breaking MOU with the Cook Shire Council to establish joint management of the Starcke Landing site – the centre for illegal camping, fishing, crabbing and poaching on our Country. By taking back control of the site, we can manage visitation and begin the job of repairing the damage that's been done.
Neil Jacko, Juunjuwarra and Ngulun Chairperson, said: "The Starcke Landing has been a cause of distress and worry for the Juunjuwarra for many decades. We have dreamed of the day we could take control of the site and improve its management, stop the illegal camping and introduce a comprehensive turtle and dugong management strategy.
"This unexpected project, enabled by the improved capacity of Juunjuwarra through the Foundational grant from the Great Barrier Reef Foundation, has allowed our people to confront and deal with this legacy mess at the Stracke River mouth."
Based on the Starcke Landing experience, the Cook Shire Council now aims to establish joint management with Traditional Owners of several other landing sites that face similar issues throughout Cape York.
Through the ongoing development of this and other important partnerships, the Juunjuwarra people are well on track to achieving the on-Country presence we've longed for and to fulfilling our goal of creating a sustainable homeland economy.