News ·
Meet Laura Dunstan:
'The Reef is home to me'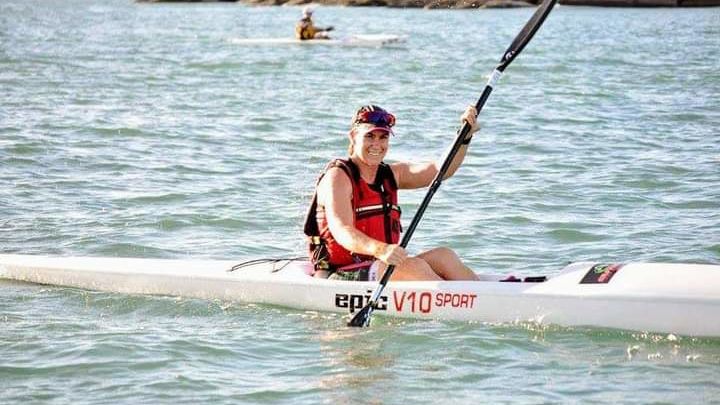 Laura Dunstan from the Great Barrier Reef Foundation's Community Partnerships team will be joining our first Whitsundays Kayak Adventure to share her knowledge and passion for the Reef. Read our Q&A below to find out more about Laura, her taste for adventure and love for our beautiful Reef.
Could you tell us a bit about yourself, where you live and your main interests/hobbies?
I live on Magnetic Island off the coast of Townsville. It's the perfect place for enjoying the Great Barrier Reef's World Heritage values through snorkeling, kayaking, sailing, bush walking and mountain biking. Its also a great training ground for the events I love to do, especially adventure racing. This takes me to some of the most remote and beautiful places around Australia where you use a map and compass to navigate your way through the landscape and seascape. I love it because you always discover new places, work as a team, push yourself out of your comfort zone, and have a lot of fun.
Could you describe your role at the Great Barrier Reef Foundation?
I am the Project Manager in the Community Partnerships team which aims to turbo-charge the positive impact that local action has for the Reef and for people. We have supported over 60 community and Traditional Owner groups to deliver projects that are making an impact for the Reef, to increase community participation in taking action, to build community and youth leadership, and to celebrate all our amazing community heroes and their networks.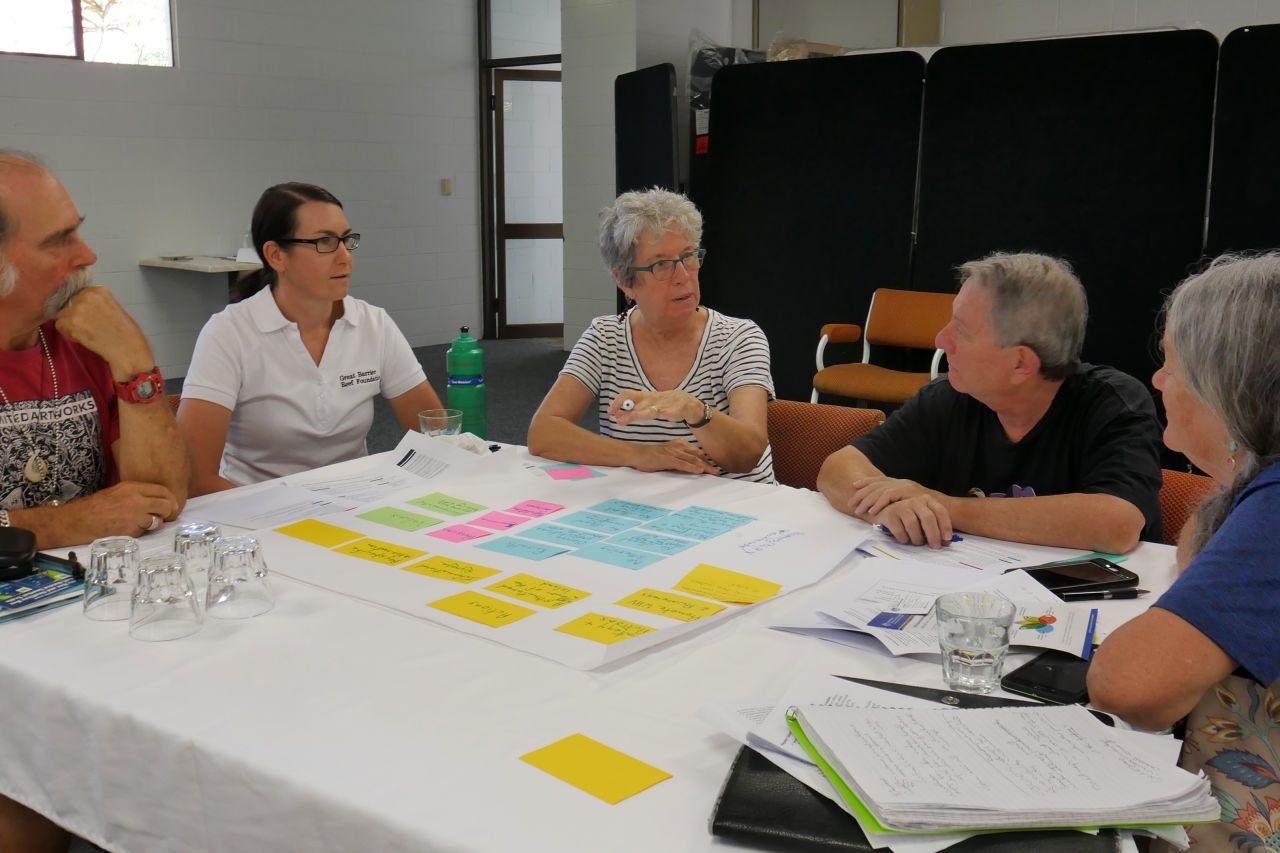 Laura running the Magnetic Island Community Action Plan workshop
What made you want to work or the Great Barrier Reef Foundation?
To make a positive impact for the Reef and work with an amazing team of highly skilled, passionate and dedicated people. This is a dream job for me where I get to combine all of my experiences in marine biology, social science, community engagement, communications, and project management to make a real different for the Reef and for people.
What part of the kayak adventure are you most excited for?
Meeting my new team mates, sharing my knowledge and passion for the Reef and GBRF projects and having a great adventure together.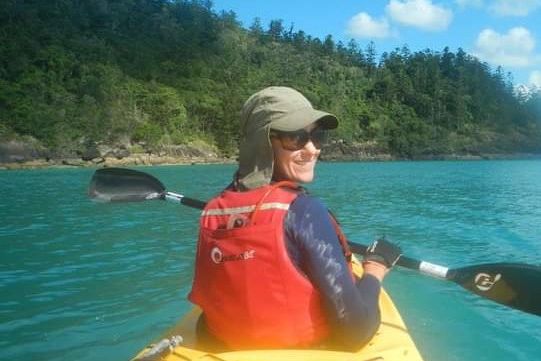 Laura kayaking in the Whitsundays
After your 30 years of kayaking experience, could you give us a few tips and tricks to get paddle-ready?
Most people think to be a good kayaker, you need strong upper body strength, but core strength is actually more important . Your core muscles are what you use to generate speed and keeps you balanced in the water. So, as well as getting out onto the water and having some fun kayaking, try out some core exercises at home like planks, bear crawls, and Russian twists.
Other tips are wearing sun smart clothing, polarised sunnies, reef shoes in the kayak (so your feet don't get sore from pushing on the peddles), and a good water proof camera that you an attach to your PDF or the kayak (string and carabiner does the job!),
What's your favourite animal who calls the Great Barrier Reef home?
Sharks! There are over 130 different types of sharks on the Reef and as the top predator of our oceans, they play an important role in helping to maintain a balanced ecosystem. Seeing sharks is a good indicator that the coral reef is healthy but often hard to spot as their numbers have declined dramatically around the world. Whilst kayaking, I will be on lookout for black tip reef sharks which grow to about 1.5 metres, eat small fish and never stop swimming (they can actually shut down half of their brain and go into a light sleep whilst still moving). While snorkeling, I will be on the lookout for camouflaged bottom dwelling sharks likes epaulettes which are only 70cm long and can use their fins like legs to walk around. So cute!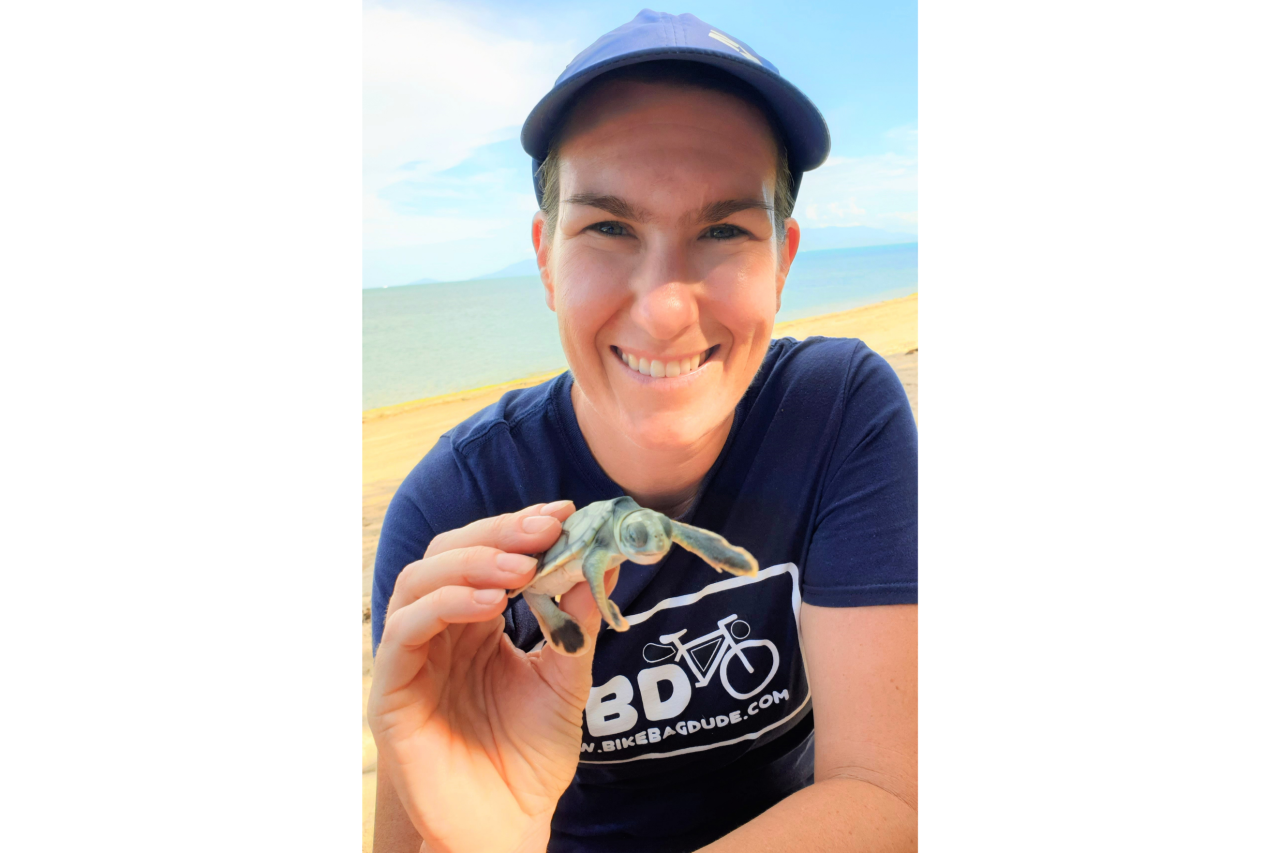 "The nest was being dug up at Nelly Bay so Magnetic Island Network for Turtles (MINT) volunteers and QPWS could record success rate. Some scragglers were left behind who we then released."
What is one thing you wish everyone could get to experience out on the Reef?
Kayaking over a coral reef on a calm sunny day is such a relaxing, beautiful, and sometimes exciting experience. The great thing about kayaking is the possibility for wildlife encounters both above and below the ocean. I get particularly excited when spotting rays jumping out of the water, hearing sea turtles taking a big breath of air, watching seabirds flying low above you to check you out, and seeing big schools of fish shimmering above the coral reefs.
Could you tell us what the Reef means to you and why its future survival is so important?
The Reef is home to me, I'm so fortunate and grateful to live on an island in the Great Barrier Reef World Heritage Area and get to experience its uniqueness and beauty every day. The Traditional Owners and some of our oldest residents here, tell stories about what the Reef used to look like before the effects of poor water quality, urban and coastal development and climate change. There are many threats to the natural, cultural and social values of the Reef but there are also huge collective efforts to reduce these threats and build the resilience of the Reef.
Its survival is so important as the Reef is home to over 1500 species of coral, 400 species of fish, 5000 species of molluscs, over 200 species of birds and six species of sea turtles. It also supports 64,000 jobs and contributes $6.4 billion annual to our economy. It's a national and international treasure, so it can be pretty overwhelming to think its survival is at risk. Working with all our project partners at GBRF gives me hope and confidence every day though. There are so many initiatives that are making an impact, and everyone can do their bit no matter where they live in the world by taking actions to reduce their carbon footprint and supporting projects that builds the resilience of the Reef.