News ·
Q&A with Salty Dog Sea Kayaking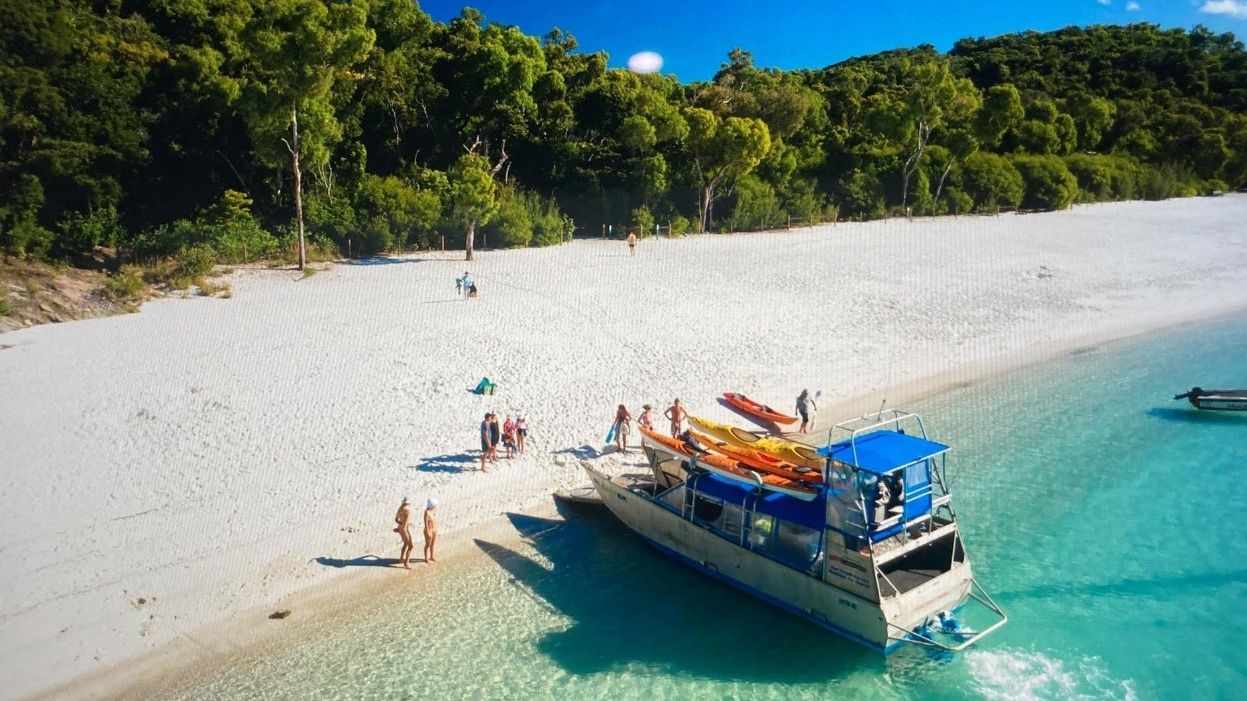 We spoke to owner, Hayley Kennedy about all things kayaking and what makes the Whitsundays and Great Barrier Reef so special.
Could you tell us a bit about Salty Dog Sea Kayaking and how you got started doing tours on the Reef?
We started up Salty Dog Sea Kayaking in 1997. Our love of kayaking, snorkelling, diving and the reef led us to establishing our business. The Whitsundays was the perfect location, due the amazing islands and surrounding reef.
What would be your best tip for getting paddle-ready for the Whitsundays Kayak Adventure?
I recommend paddling once or twice a week, for 2 hours. If possible, with an experienced sea kayaker for tips on technique.
Where is your favourite location we are kayaking on the adventure?
Whitehaven Beach & the top end of Hook Island. There is nowhere like it in the world and it definitely lives up to expectations.
What type of kayaks and paddles will we be using on the adventure?
Double sea kayaks are our preferred craft. They are fast and very stable and can carry all the gear we need. On multiday trips we use Fibreglass Sea Bear Packhorses and Barracuda Expedition kayaks.
How far will trekkers be kayaking each day?
Around 2 – 4 hours of paddling each day with plenty of opportunities to swim, snorkel and bushwalk.
What do you love about the Great Barrier Reef?
Every day is a new experience. Some days we see manta rays jumping out of the water. Some days we see humpback whales. Most days we see turtles. Each snorkelling experience is completely different to the last one, as you get to see different corals and marine life, depending on when and when you are snorkelling.
What does the Reef mean to you and why is it so important to protect and preserve it?
The reef is one of the most important wonders of the natural world. We feel that past generations have had the privilege of enjoying the Great Barrier Reef. We therefore feel that preserving and protecting the reef is important for future generations, so that they also get to enjoy this amazing phenomenon.