News ·
Science and tourism unite for Coralpalooza
Australia joins a global day of action to plant corals on our Reef.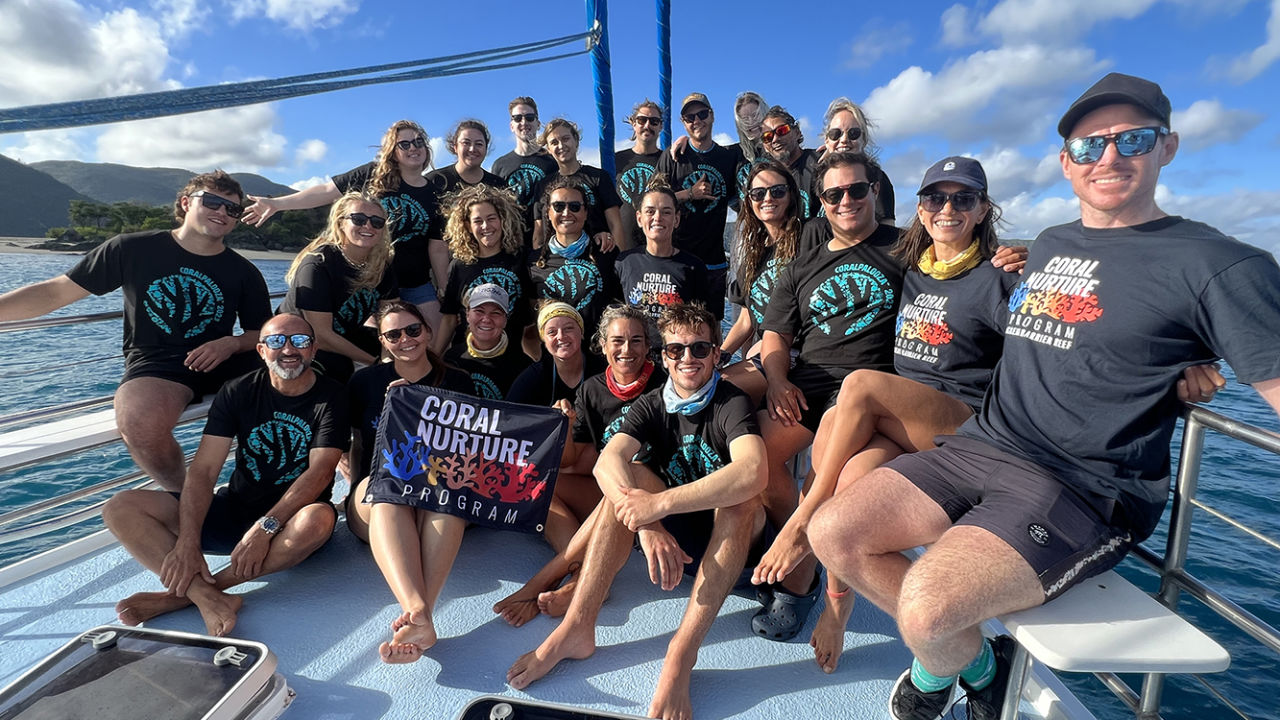 Excitement filled the air at the Whitsundays, Cairns and Port Douglas marinas on June 10 as Coral Nurture Program researchers, local tourism operators and volunteers busily prepared for a day of intensive coral planting on the Reef. To the untrained eye, they could have been part of the throng of tourists heading out for a day of relaxation, if it wasn't for their distinctive shirts marked Coralpalooza 2023.
Coralpalooza™ is a global day of collaborative action to help restore key reef sites and build resilience to climate change. This year was the biggest event yet as Australia joined the global effort for the first time, alongside 11 other countries.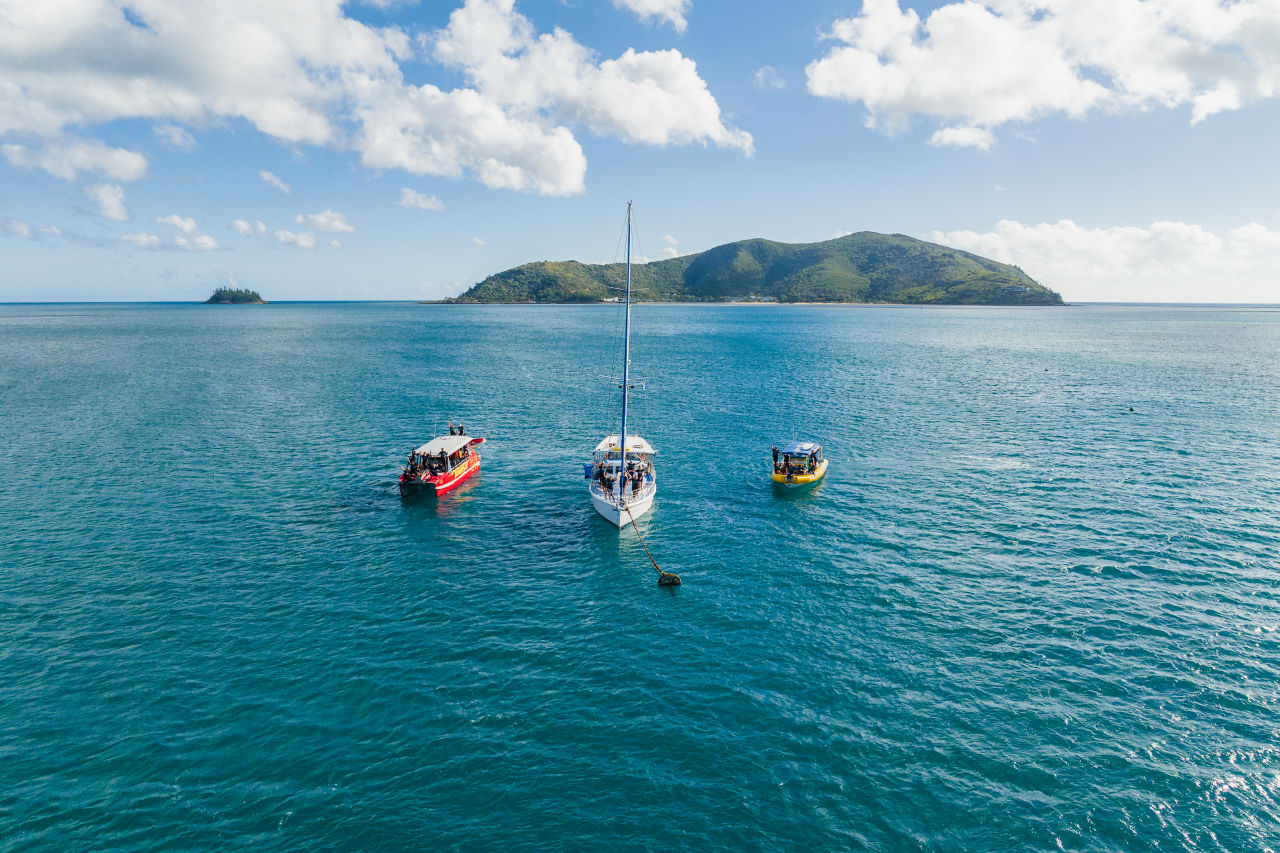 Kiana Sail & Dive, Red Cat Adventures and Ocean Rafting at Coralpalooza in the Whitsundays.
On the Great Barrier Reef, nine operator vessels took 56 divers to 13 different sites across the Whitsundays, Cairns and Port Douglas and collectively they achieved a phenomenal 6,726 coral fragments planted, smashing the initial goal of 4,000.
These amazing results could only be achieved because of the infectious passion shared above and below the surface. This was a team in its element, from different backgrounds, skillsets and organisations but with one collective intent – to make a positive impact on the Reef. Each coral fragment was planted using the innovative CoralClip® – a Queensland invention that allows corals to be planted quickly and with good survival rates.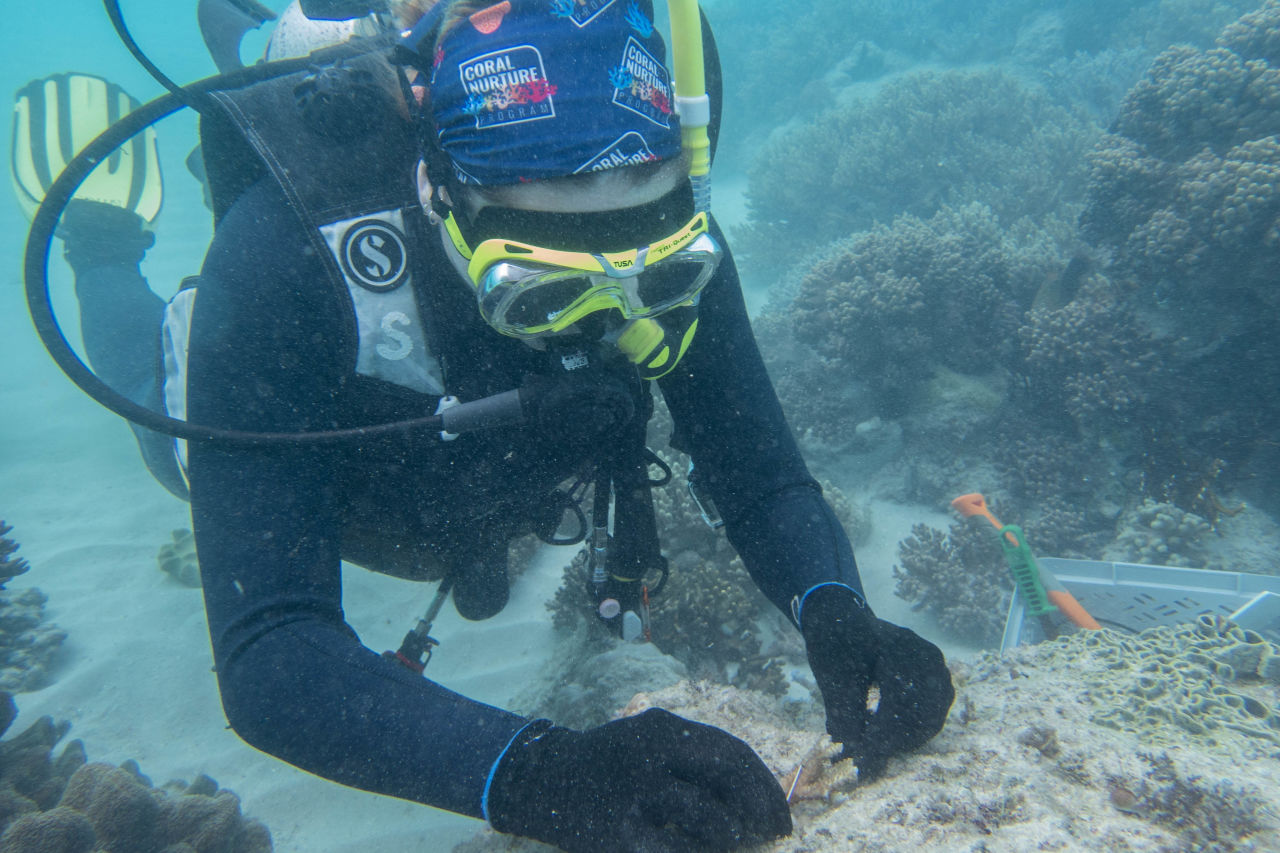 Researchers on Oceanfree planting coral fragments in Cairns. Credit: Christine Roper.
There is an opportunity now for researchers to learn from this event – the first coordinated, intensive community effort to plant corals across multiple sites – to support ongoing capacity-building activities and research. Coral Nurture Program researchers from the University of Technology Sydney will continue to monitor these sites to better understand the impact coral planting has on reefs and their marine life. This will help determine where and how to target our efforts to assist recovery at high-value reef locations in the future.
Coralpalooza™ began in 2014 when the Coral Restoration Foundation™ first enlisted recreational divers for a day of large-scale coral restoration in honour of World Oceans Day in the Florida Keys National Marine Sanctuary.
Our participation in Coralpalooza™ 2023 is thanks to the dedicated support of thousands of school children around Australia who have participated in colour runs to raise money for our Reef through Australian School and Club Fundraising (ASCF).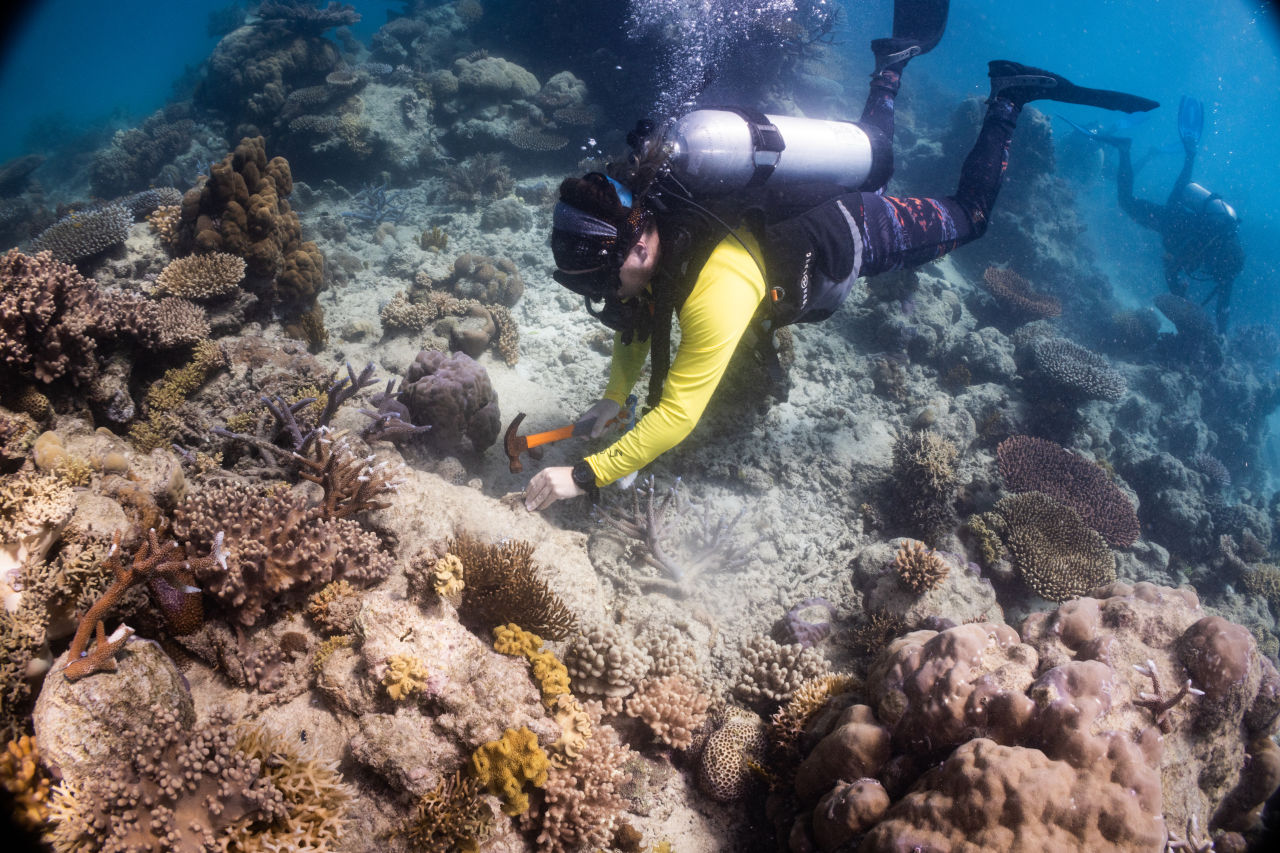 Researchers on Sailaway in Port Douglas using the CoralClip®. Credit: Pablo Cogollos.