People of the Reef ·
Alex Olsen: 'Robots offer win-win solutions for farmers and the Reef'
Through innovative engineering, Alex Olsen and his company AutoWeed have harnessed robotics and machine learning to develop technology that's helping farmers and protecting the Reef.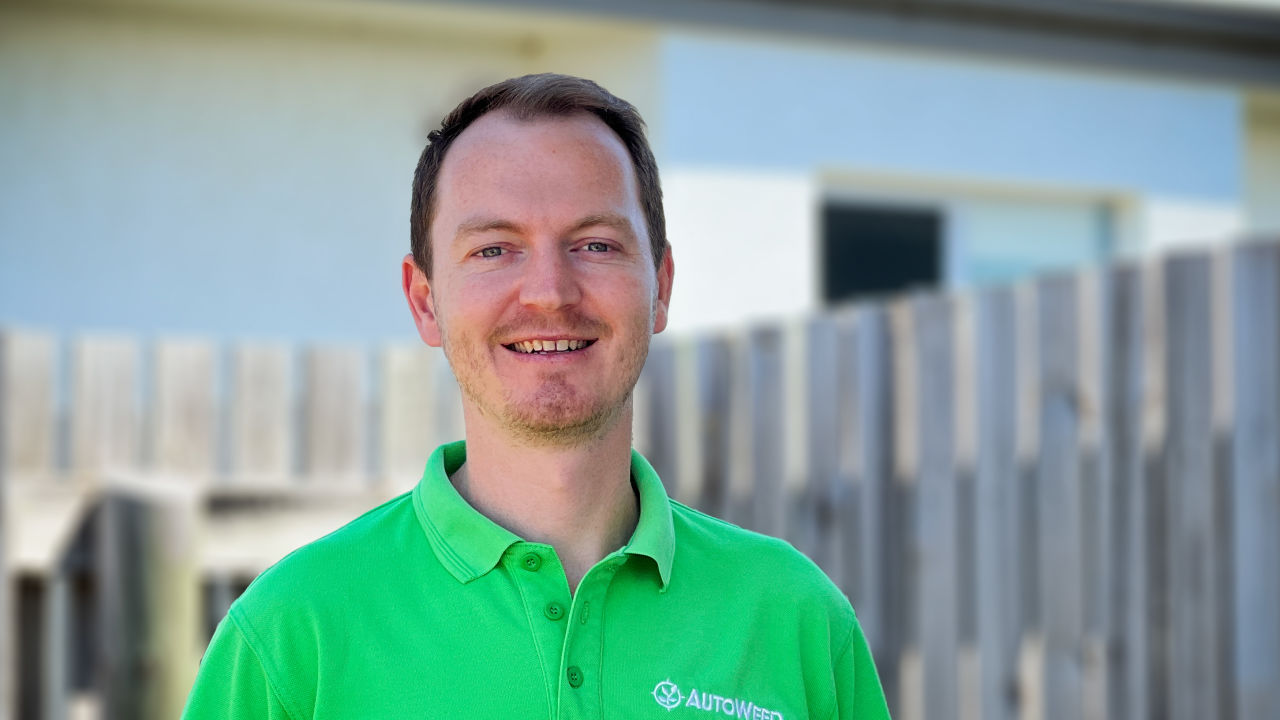 Growing up in North Queensland, Alex has had a deep respect and appreciation for the Great Barrier Reef since childhood.
"I think my interest in the Great Barrier Reef was first sparked when I saw Finding Nemo as a kid! It was surreal to realise that this natural wonder teaming with life was just on our doorstep," he says.
Alex holds a Bachelor of Electrical and Electronics Engineering and a PhD in Engineering and Related Technologies. The focus of his thesis was using artificial intelligence to improve weed species detection for robotic weed control.
"With a background in electronics engineering, I'm really motivated by the idea that I can help build tools and technology that can benefit our society and the environment at large," Alex says.
Keen to combine his fascination with the environment and his passion for engineering, Alex and his co-founders launched AutoWeed in 2019, a startup precision agriculture company that develops robotic weed control solutions for Australian farmers and landowners.
AutoWeed's prototype robotic weed sprayer. Supplied: AutoWeed.
But what do weeds on farms have to do with reef conservation?
Poor water quality caused by land-based run-off is a significant threat to our Great Barrier Reef. Pollutants – like the pesticides used to control weeds – are washed out into waterways that flow to the Reef, where they smother corals and seagrasses and harm marine life.
Traditional weed-control techniques typically include blanket spraying across vast areas, which causes large volumes of pesticides to enter the Reef environment.
Alex, who specialises in machine vision and robotics, made it his mission to find a better way for farmers to protect their crops.
With one of his co-founders, Jake Wood, the AutoWeed team developed a smart robot that can identify a weed in real time and release just enough pesticide to manage the infestation. It has proven to be highly effective at eliminating weeds and significantly reducing pesticide use, preventing harmful chemicals from flowing onto the Reef.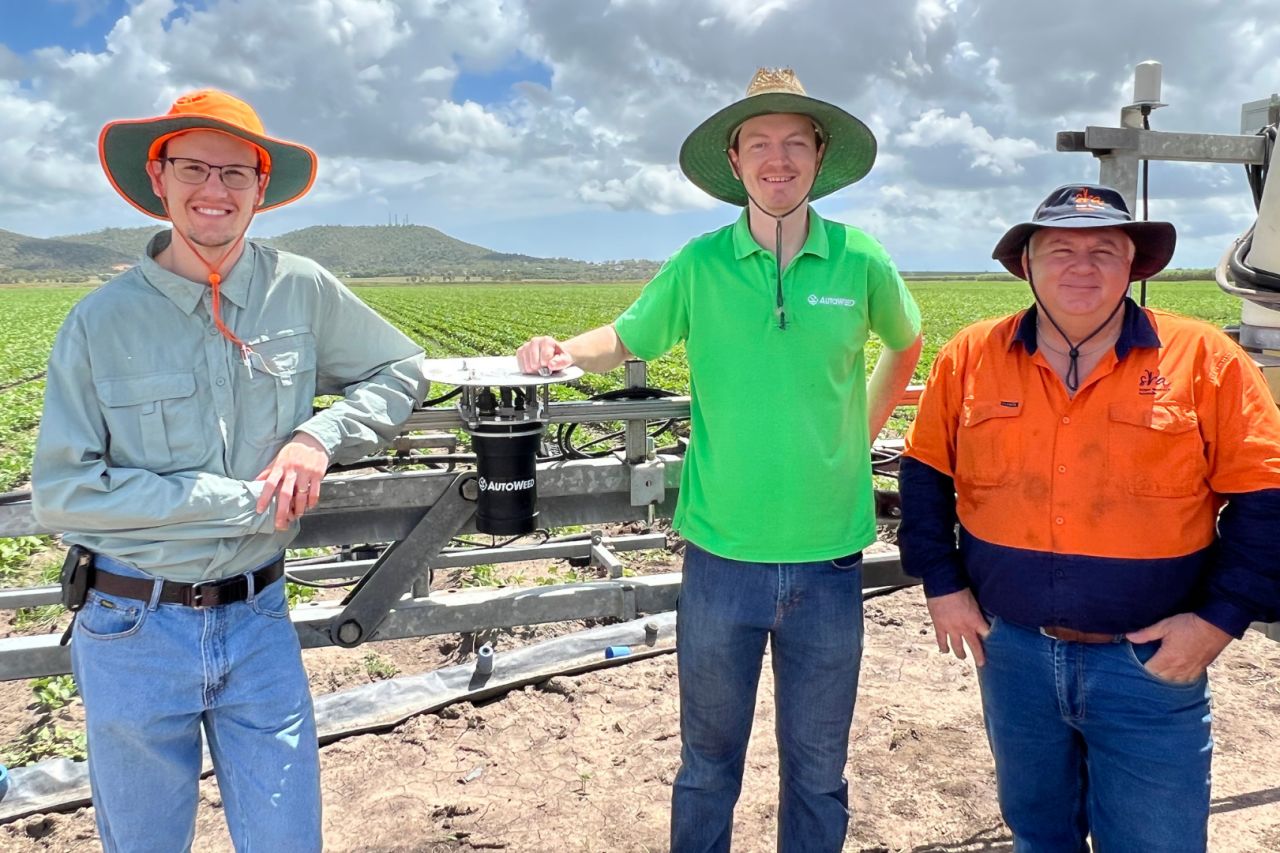 Jake Wood, Alex Olsen and Terry Granshaw with a prototype robot. Supplied: Alex Olsen
AutoWeed's innovative green-on-green spot spraying technology is now being trialed on sugarcane farms across the Burdekin region. This project, which was funded by the Great Barrier Reef Foundation, was so successful that it has been expanded to the Mackay Whitsunday and Wet Tropics regions.
"We're happy to be able to contribute our artificial intelligence solutions and see them having a positive impact on the Reef," Alex says.
"Seeing sugarcane farmers genuinely amazed at our system's ability to automatically detect weeds and apply herbicide is a real treat. Especially knowing that reducing herbicide usage with this tool is a win-win for sugarcane farmers and the Reef."
Alex is confident this technology could be used to help farmers detect and address a range of threats including our most insidious and invasive weeds. And in the future, the machine vision technology could also be used to assess the health and growth of the sugarcane crop itself.
"There's no end to the things you can detect and take action on to improve daily operations and reduce the environmental impact of farming," he says.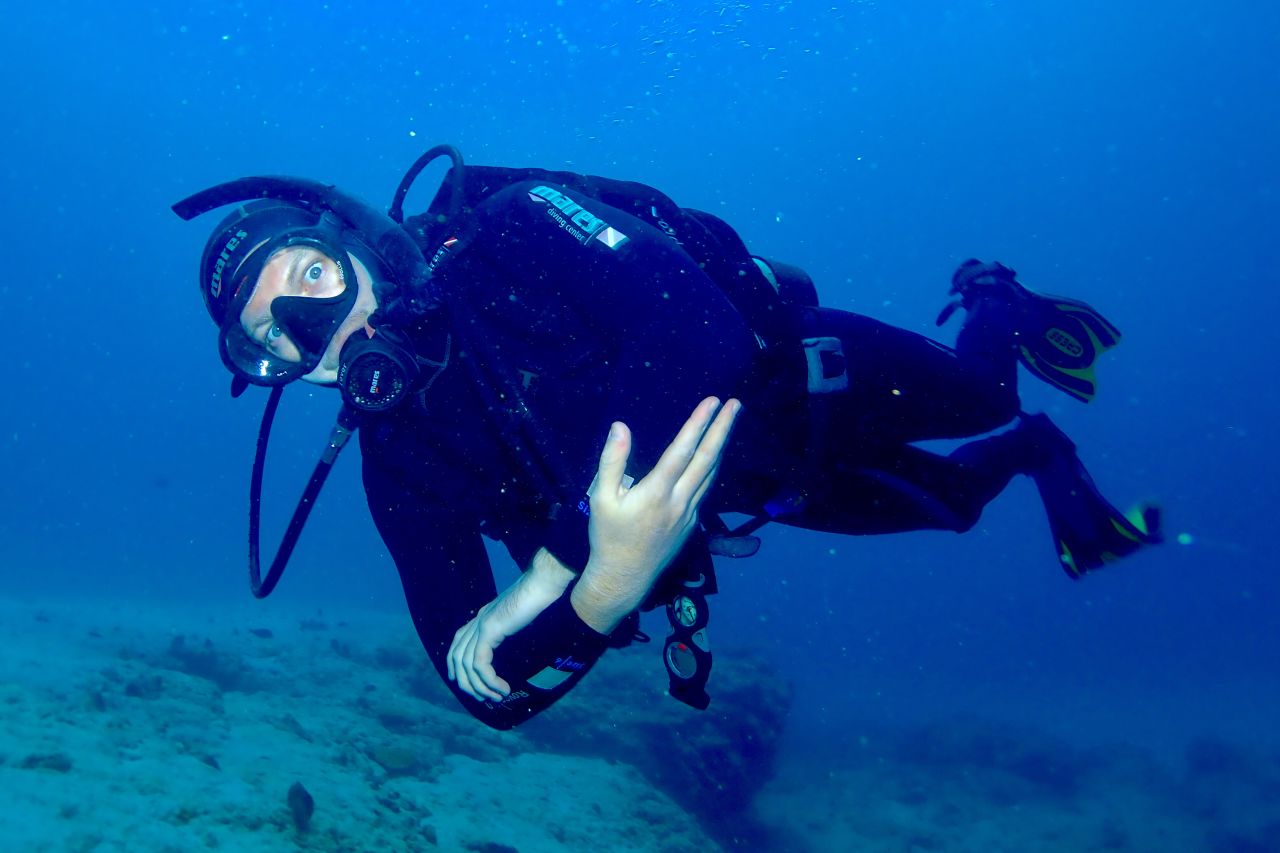 Alex's mission is to build tools that benefit society as well as the environment. Supplied: Alex Olsen