People of the Reef ·
Jenn Loder: 'Our collective actions count – we can all help the Reef'
How a dive trip to Palau led this American ocean-lover to become one of the Great Barrier Reef's most passionate community champions, inspiring thousands to create a more sustainable future.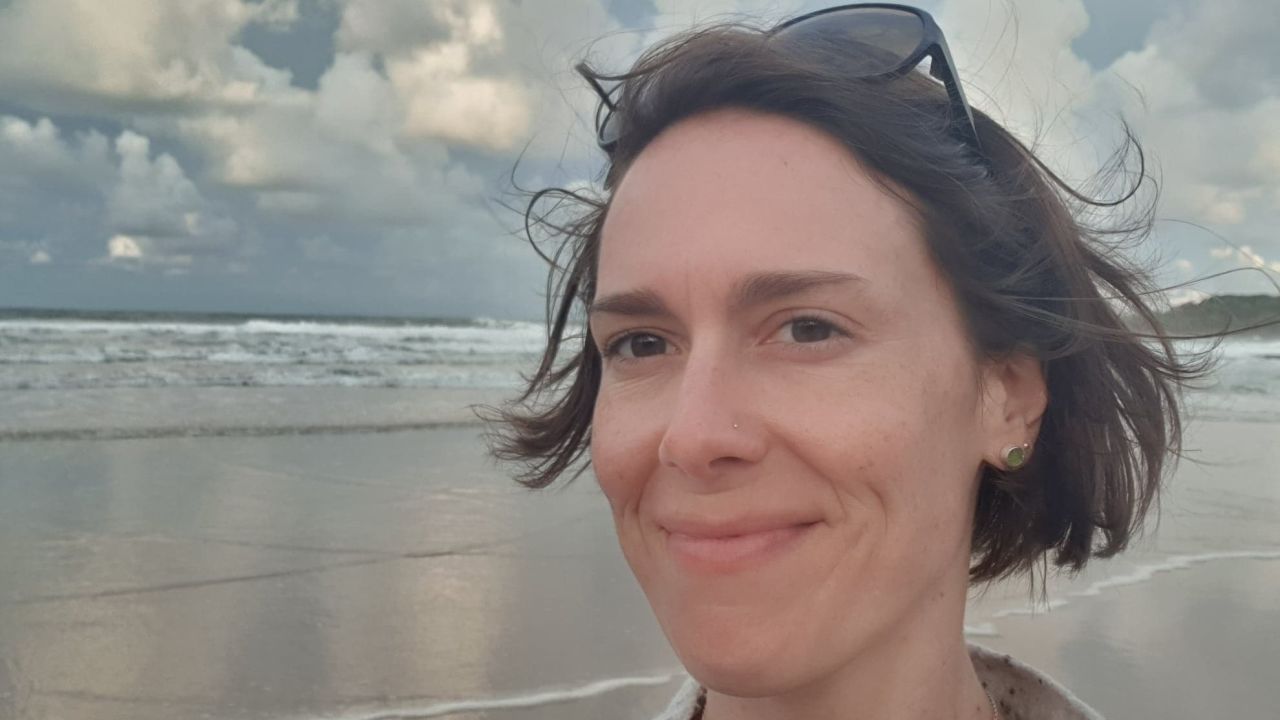 Jenn Loder has explored coral reefs around the world. She says the incredible scale of life found on the Great Barrier Reef is unparalleled, from the smallest reef-building organisms to the largest ocean mammals that call it home and the people and communities that care for and depend on it.
"It holds so many of our hearts and is backed by a huge network of people rallying behind it, trying to help shape a better future," she says.
Our iconic Reef wasn't the first ocean ecosystem Jenn fell in love with. Growing up on America's east coast, Jenn enjoyed many summers with her family on the beaches of North Carolina.
Her curiosity in the natural world was fostered by an outstanding science teacher in high school. After studying a traditional biology degree at university, Jenn recognised that what interested her was the intersection between science, conservation and people – exploring ways to help more people engage in looking after the environment.
She moved to Florida when she was 22 to complete her masters, which explored how informal environmental education centres could prompt people to help look after the oceans. This is also where she first learned to dive – a hobby that ultimately changed the course of her life forever.
"A dive trip to Palau flipped my life upside down," Jenn says.
"It was the first time I had been diving in the Indo-Pacific, and I was inspired by the extraordinary diversity of Reef life. It was enough to prompt me to pack my bags and move to Australia to study marine biology and go diving!"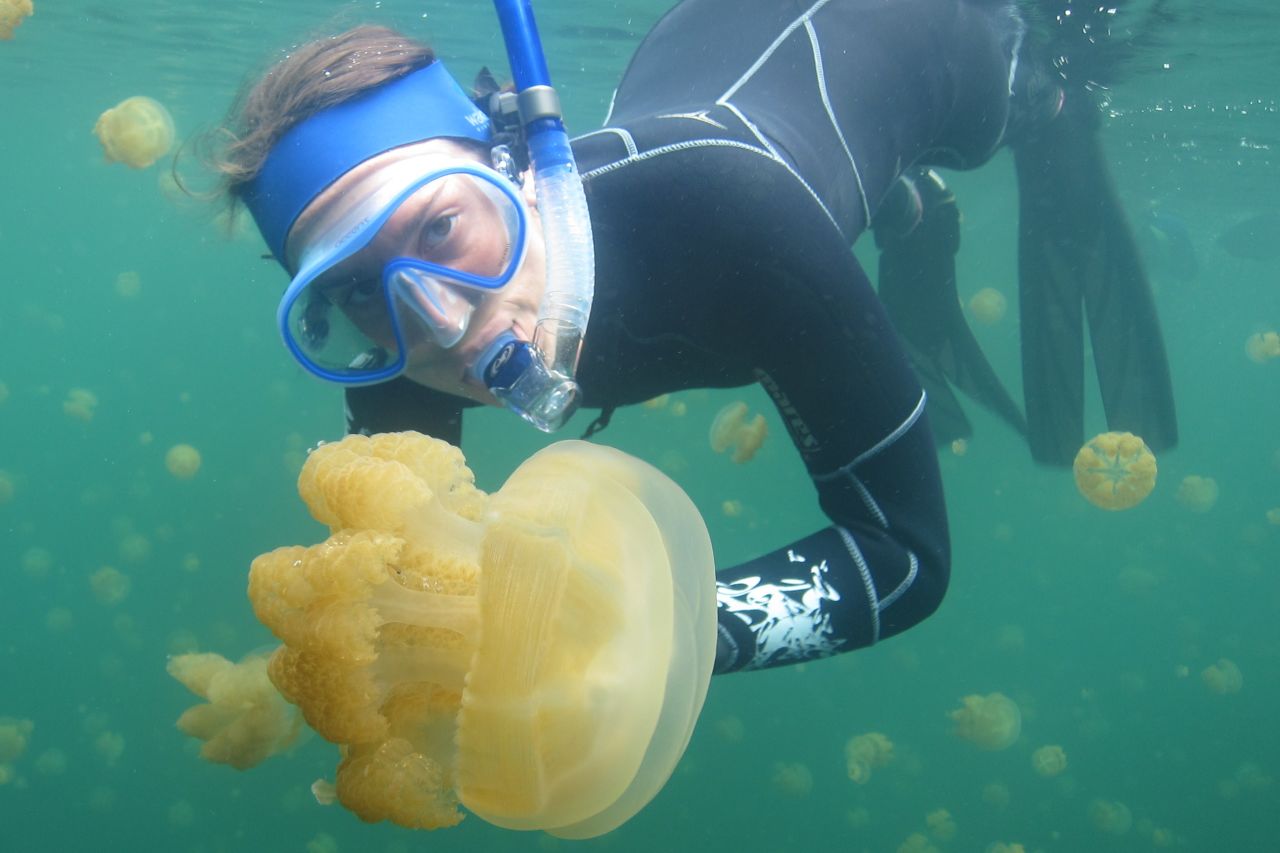 Jenn's diving trip to Palau was transformative. Supplied: Jenn Loder
While studying in Australia, Jenn started volunteering with an organisation that trained volunteers in reef citizen science and community outreach.

"I have since spent a number of years working in and with small grassroots not-for-profits to help communities engage in Reef protection and citizen science," Jenn says.
"Community conservation organisations are powered by people that unite ideas, passion and resourcefulness – enabling amazing achievements for their local environment and the people that depend on it. And they have aspirations to do even more. The generosity and drive of community networks inspires me and fuels my hope for the Reef's future every day."
In 2018, Jenn took on her current role as director of community partnerships at the Great Barrier Reef Foundation. Her job is to bring together Traditional Owners, community organisations, scientists, managers and local business to grow existing community projects and pilot new ones that help protect the Reef.

"Looking after the Reef and Reef communities requires swift decisive action to limit climate change and build resilience in the system," Jenn says.

"We have an incredible moment to rise to the challenge – our collective actions count and we need new ways of collaborating, leading and inspiring action to empower more individuals and communities to be part of the solutions."
Jenn's achievements in the role so far are impressive.
Working with more than 60 projects, she's helping communities across Queensland get involved in monitoring Reef health, caring for coastal and marine habitats, protecting turtles and improving sustainability actions.
Last year, she was one of 100 women selected for the Homeward Bound program, a global leadership training program for women in STEMM seeking to support the sustainability of our planet.
"My current job is pretty remarkable," Jenn says.
"I feel so privileged, humbled and inspired to work in this role with an amazing network of partners at this crucial window of time for the Reef. We all have a real opportunity and an enormous responsibility to do what we can and to keep exploring new ways to grow our positive impact together. Community-led action is a vital and powerful force in driving change."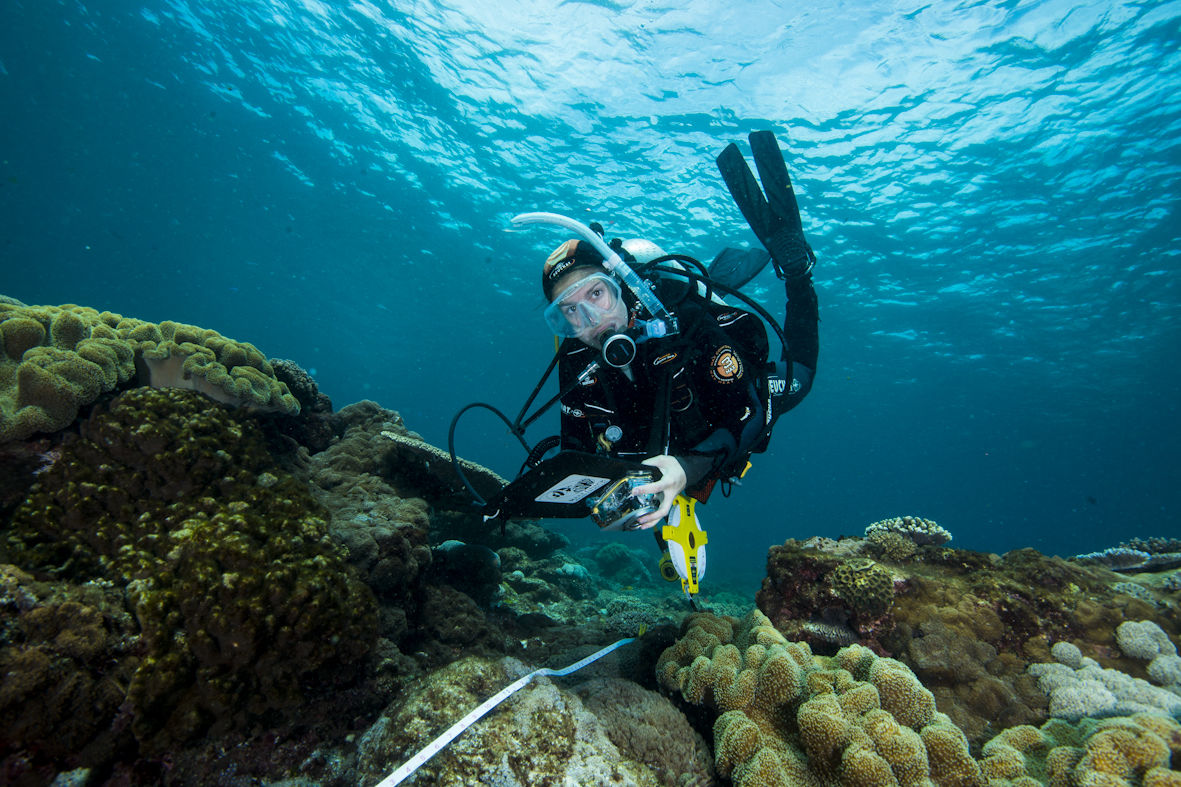 Credit: Gary Cranitch