People of the Reef ·
Kathy Townsend: 'My first dives were in lakes that had just lost their layer of ice'
Dr Kathy Townsend grew up in Calgary, Canada, 1,000km from the sea, but was determined to address the biggest threats facing our oceans. Her research has changed conservation practices in Australia and around the world.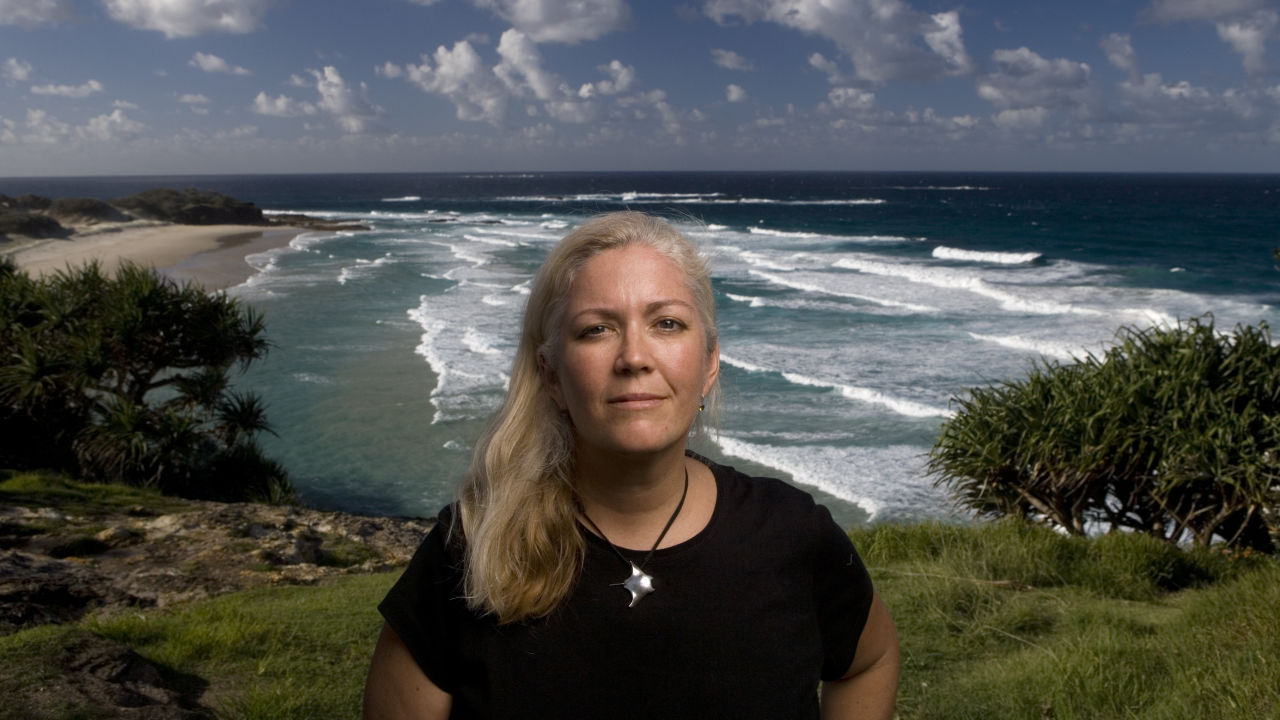 Some people live their life with such a burning desire to create a better world, they turn obstacles into opportunities through sheer grit and determination.
Dr Kathy Townsend, a senior lecturer in animal ecology at the University of the Sunshine Coast, is one of those people.
At just five years old, Kathy knew she wanted to become a marine scientist. Growing up in Calgary, Canada, she was 1,000km from the closest sea but spent hours watching Jacques Cousteau documentaries on television.
"He was a pioneer in marine conservation and his underwater images sparked my imagination," she says.
"As soon as I was old enough, I got my scuba diving certificate. My first dives were altitude dives in the Rocky Mountains in freshwater lakes that had only just lost their layer of ice, with water temperatures sitting just above freezing. You'd get brain freeze from just popping your face into the water," she remembers.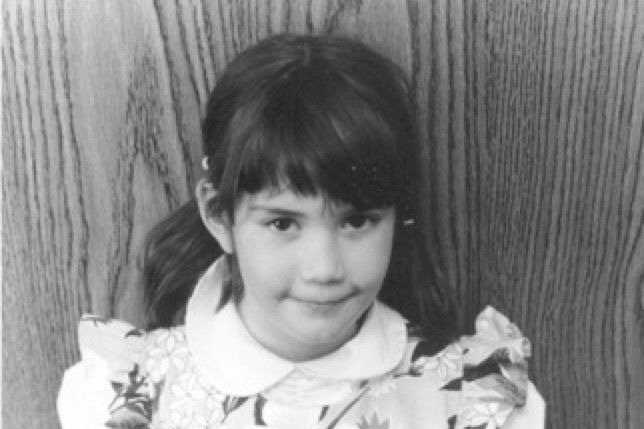 Kathy knew she wanted to be a marine scientist when she was just five. Supplied: Kathy Townsend
At 18, Kathy came to Australia as a backpacker on a mission to dive on the Great Barrier Reef.
"Up until that point, all my diving consisted of freshwater mountain lakes. If I saw one brown fish during the dive, I was excited for a week," she says.
"My first dive on the Great Barrier Reef was on Michaelmas Cay, on a live-aboard out of Cairns. I really felt sorry for my dive buddy who had learned how to dive on the Reef, so the diversity that spread out before us was very normal for him. For the entire dive my eyes were as big as saucers and I literally pointed out every single fish to him."
And just like that, she was hooked.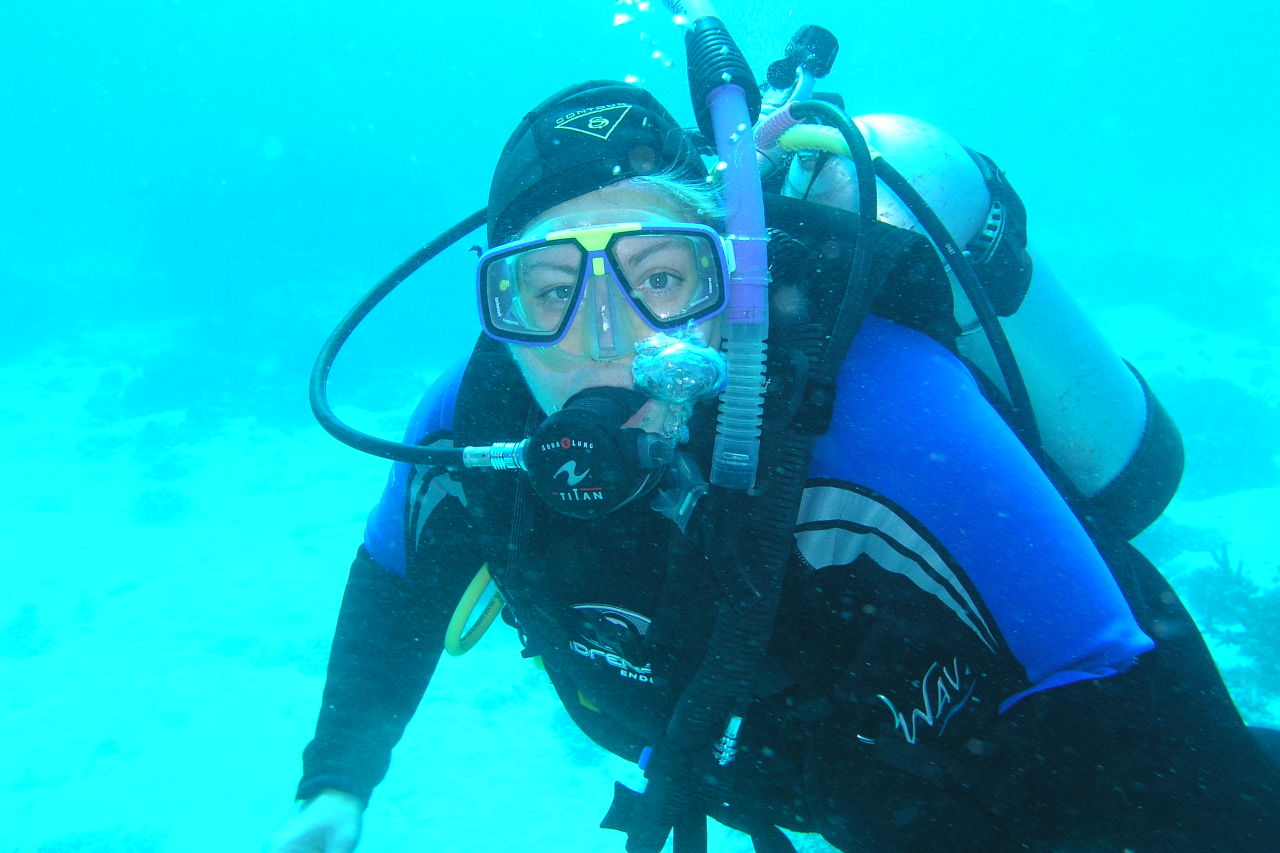 Kathy diving on the Great Barrier Reef. Supplied: Kathy Townsend
Kathy describes the Great Barrier Reef as one of the most amazing ecosystems in the world, with a complexity that rivals rainforests.
"I have spent my working career trying to understand the interactions and connections within and between coral reef habitats and the species that live there, and how humans may be impacting these complex connections," she says.
Kathy is currently leading a research project called Leaf to Reef: Biodiversity of Lady Elliot Island. The project aims to understand how best to safeguard the island, which sits at the southern-most tip of the Great Barrier Reef, from the impacts of climate change. It is part of our Reef Islands Initiative, which is working to establish a network of climate change refuges for the thousands of species that call the Reef home.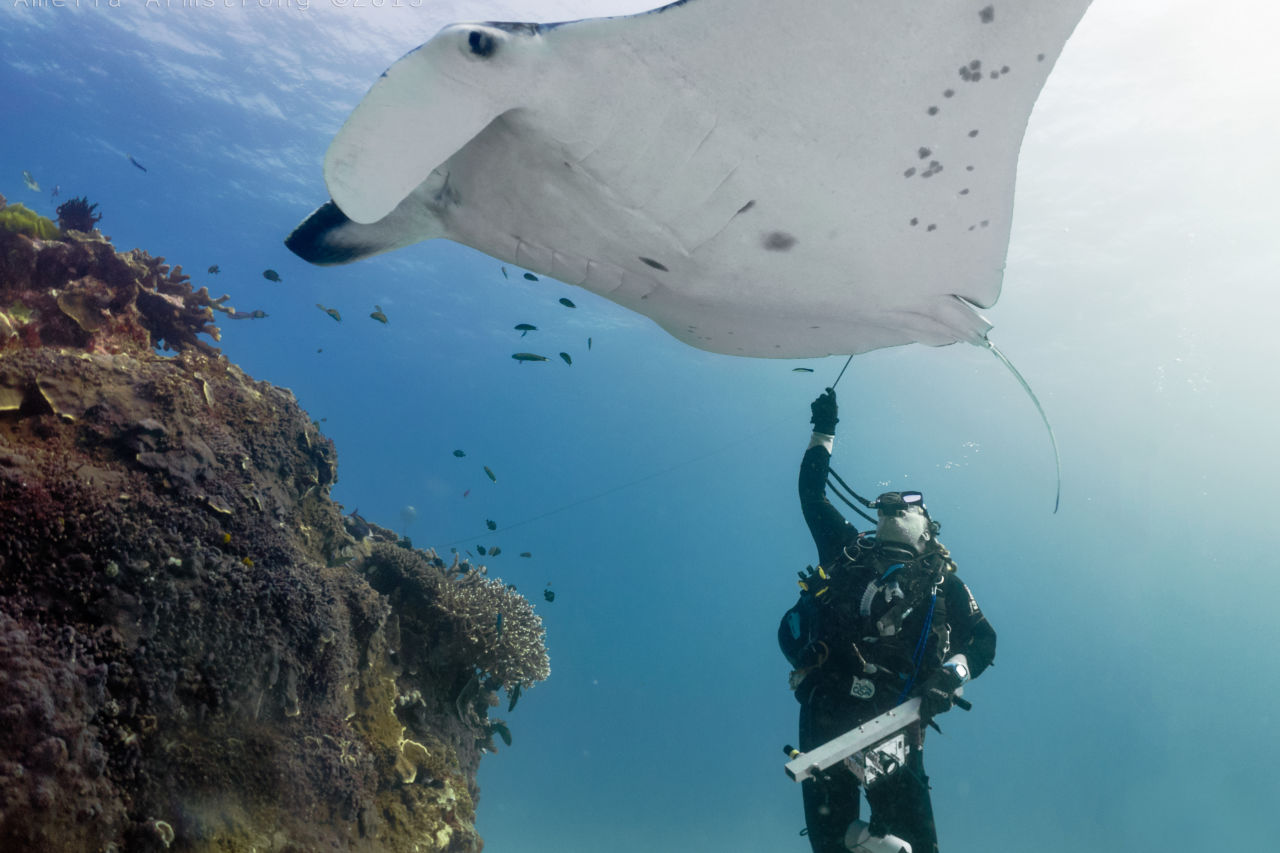 Kathy collecting a DNA sample from a manta ray. Credit: Amelia Armstrong
Kathy says her greatest professional achievement so far is influencing government policy and conservation practices in Australia and internationally.
She led an Australian team of researchers whose work has contributed to manta rays being protected at the international, federal, and state level.
Kathy also pioneered Australian research on what happens to sea turtles who swallow marine debris and her findings brought about important legislative change, including the ban on single-use plastics and mass balloon releases, plus the container deposit scheme.

Kathy's research has helped protect turtles on the Great Barrier Reef. Supplied: Kathy Townsend
"More recently, my work has focused on the resilience of coral cays and their surrounding reef systems to human impacts," she says.
"My personal mantra is 'be the change you want to see in the world'. I am fortunate to have a skill set that allows me to contribute to a greater understanding of the natural world, the impact of human activities and identifying potential solutions."
Kathy says the Great Barrier Reef is under a huge amount of pressure from human impacts, including climate change, pollutants and over-fishing.
"Despite this it is still beautiful and it is still worth protecting," she stresses.
"Resorts such as Lady Elliot Island Eco Resort are leading the way in sustainable practices that could be adapted more broadly, not only on other islands but also on the mainland."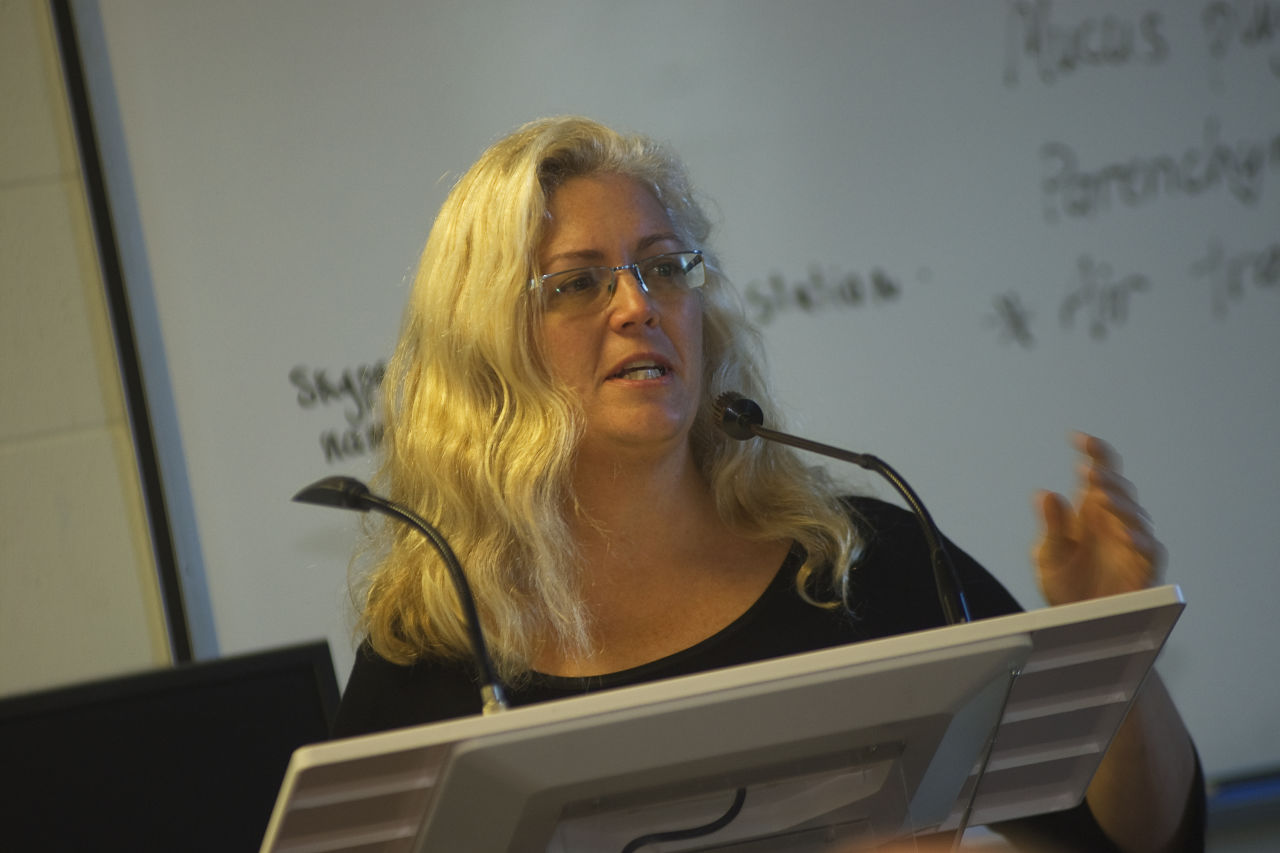 Kathy has influenced government policy in Australia and abroad. Supplied: Kathy Townsend
And while her dream job keeps her very busy, she also finds time for a rather intriguing side hustle.
"I am a secret artist," Kathy says.
"I specialise in a technique known as Gyotaku, where I take fish or other sea creatures such as squid or crayfish, cover them with non-toxic paint and place a sheet of special paper made of mulberry leaves over the top, taking a perfect impression of the animal below."
Gyotaku was originally used by Japanese fishermen to take an exact impression of a fish they were particularly proud of. Prior to the development of cameras, early European scientists also used the technique to take exact impressions of plants, which they went on to name and describe.
"As a marine scientist who lives in an island community, I have access to fish that many do not," Kathy says.
"I work very closely with fishermen and researchers. It's particularly important to me that no fish are caught specifically to make this art. Instead, each fish is either caught for food or is printed after they are used in a scientific study. I consider that each print is a small commemoration to an animal who has provided the ultimate sacrifice."
Want to hear more from Kathy or find out about the work we're doing on Lady Elliot Island? Check out our Reef Chat here: https://www.barrierreef.org/ne...
The Reef Islands Initiative is supported by funding from Lendlease, the Australian Government's Reef Trust, the Queensland Government and the Fitzgerald Family Foundation.