People of the Reef ·
Manuwuri Forester: 'I'm empowering our people to come forward and be leaders'
Manuwuri Forester is a Traditional Owner of the Great Barrier Reef and is passionate about creating a succession path for Indigenous women and girls to have an impact on the Reef.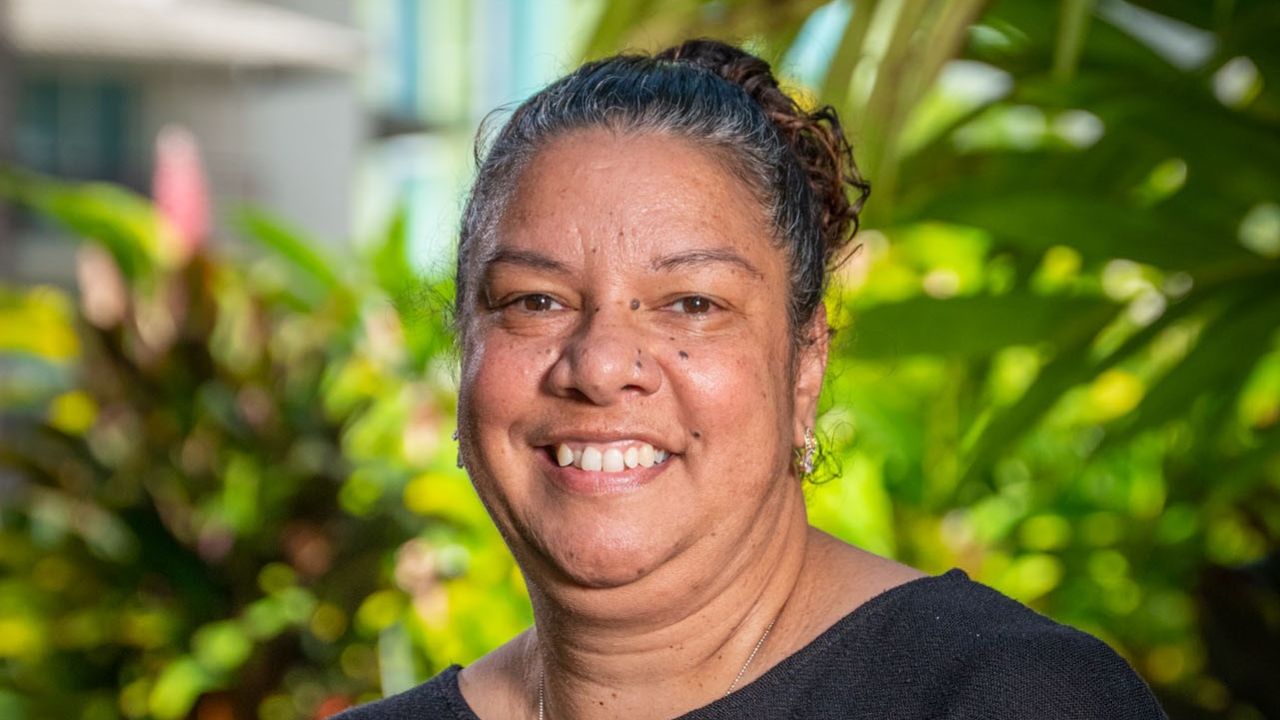 Manuwuri Forester is a proud and passionate Lama Lama woman making a vital, positive impact on the Great Barrier Reef and its catchments. Manuwuri's people live in Princess Charlotte Bay, Cape York, 500 kilometres north of Cairns. But Manuwuri's story doesn't begin there.
Manuwuri was part of the stolen generation with her mother born on Cherbourg Mission and her father taken to Palm Island. Until she was 16, Manuwuri was feeling displaced. It wasn't until she discovered her Lama Lama family and went home to Country that she began to heal. Her journey to help the Great Barrier Reef heal began then too.
My country
"My life changed that day I went on Country, I was a different person," Manuwuri says. "I had this sensation straight away. I knew I was on Country. I said, 'I'm on my own Country, my Country.' It grounded me."
Today Manuwuri works with the Great Barrier Reef Foundation as part of the Traditional Owners Advisory Group. Her role involves providing strategic advice to the Reef Trust Partnership (RTP), the six-year, $443m partnership between the Australian Government's Reef Trust and the Great Barrier Reef Foundation. This puts Manuwuri in a unique position to help build a bridge connecting traditional knowledge and Western science.
As a Traditional Owner, an important part of Manuwuri's role is to ensure that all RTP scientific programs and research happening on Sea Country are supported by the Traditional Owners and they have genuine input, a voice and respect.
Within the Advisory Group, Manuwuri is collaborating on two key projects including Reef Restoration and Adaptation Science, which aims to develop a toolbox of solutions to help the Reef adapt to and recover from the impacts of climate change. She's also contributing to the ongoing work to control devastating crown-of-thorns starfish outbreaks, which are the third biggest threat to the health of the Reef.
"Everyone says Country talks to you, Country heals you, Country makes you a stronger person. I believe that because it happened to me," Manuwuri says.
A tapestry of knowledge
Manuwuri believes it's important to recognise there are two knowledge systems – Traditional Knowledge and Western science. While each are robust enough to stand alone, when they come together the science is richer, more dimensional and has a greater impact on healing the reef.
Manuwuri says that Western science shouldn't try to absorb Traditional Knowledge but truly listen to the wisdom and knowledge. Looking through both the Indigenous and the Western lens will redefine the science and enhance the RTP and the recovery of the Reef.
"Our thing was about incorporating Traditional Ecological Knowledge into Western science space. What we're talking about is being a tapestry, where you have to have all these threads and they weave with one another to make the bigger picture – but don't cut each other out," she says.
The impact of respect
Manuwuri is particularly proud of the role her team played in establishing firm protocols in seeking consent from the Traditional Owners to go on Sea Country. The team developed a Bronze to Platinum tiered system to formalise the nature of the engagement and consent.
For example, a bronze engagement could be taking aerial photos. However, to get out of the boat and into the water, the project automatically moves to Silver. Gold engagement is at the co-design level and Platinum is an Indigenous-led project. Formalising and defining the nature of engagement was crucial.
"I'm empowering our people, particularly women, to come forward, get educated and be leaders in the future," Manuwuri says.
The impact on her people
Manuwuri wears many hats. Beyond her work with the Great Barrier Reef Foundation, she is also an Indigenous Partnerships Coordinator for AIMS (Australian Institute of Marine Science). But more importantly, as a Traditional Owner, Manuwuri is a strong advocate for young Indigenous women to participate in a range of STEM training programs, as well as junior cadet and ranger programs.
Manuwuri is committed to building a legacy and succession path for young people to come through and not have to fight as hard as she did. The impact of her vision, drive and smarts gives Traditional Owners, young and old, a true voice and the power to have an impact on the future of the irreplaceable Great Barrier Reef.