People of the Reef ·
Melissa Rodgers: 'We must urgently restore blue carbon ecosystems'
An ultra-endurance athlete, Melissa Rodgers doesn't do anything by halves. Her latest project is a bold, ambitious attempt to improve Reef health and combat the impacts of climate change.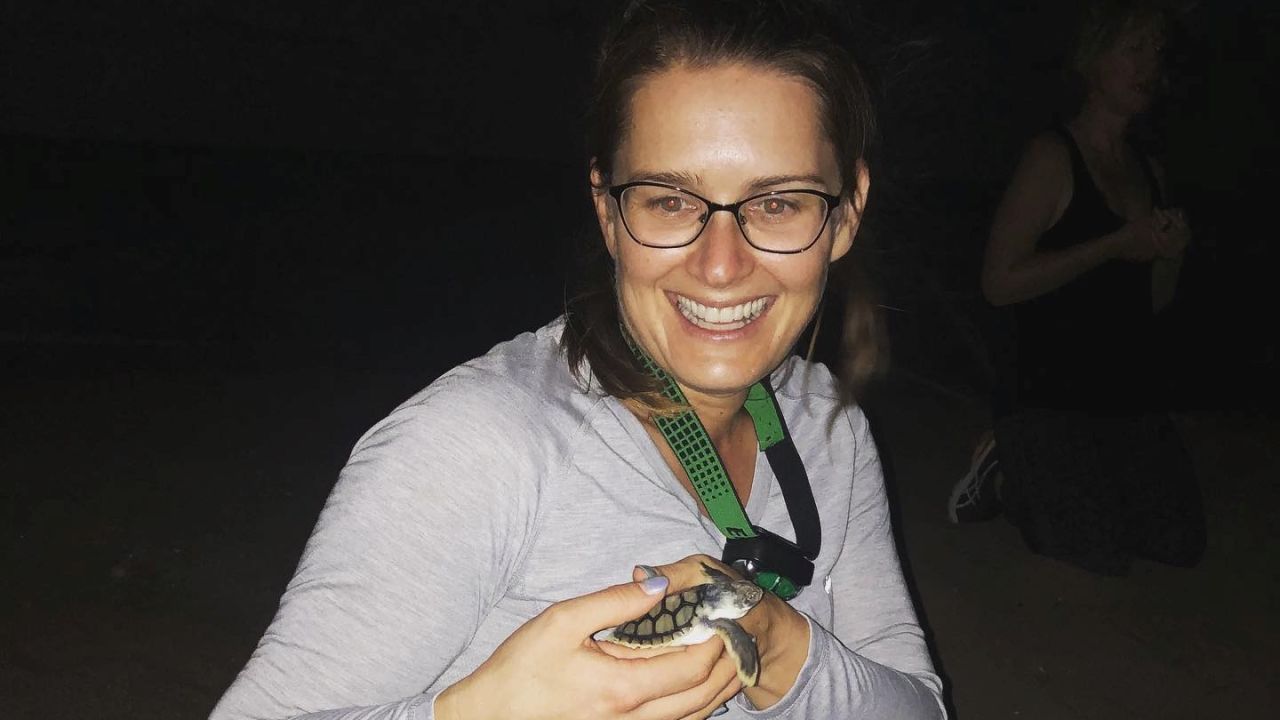 Melissa Rodgers loves a challenge. A dedicated long-distance runner in her spare time, Melissa regularly competes in 50km races, with the occasional 100km event thrown in. She once rode her bike a whopping 6,800km from New York to San Francisco to raise money for charity.
To say she's determined is an understatement.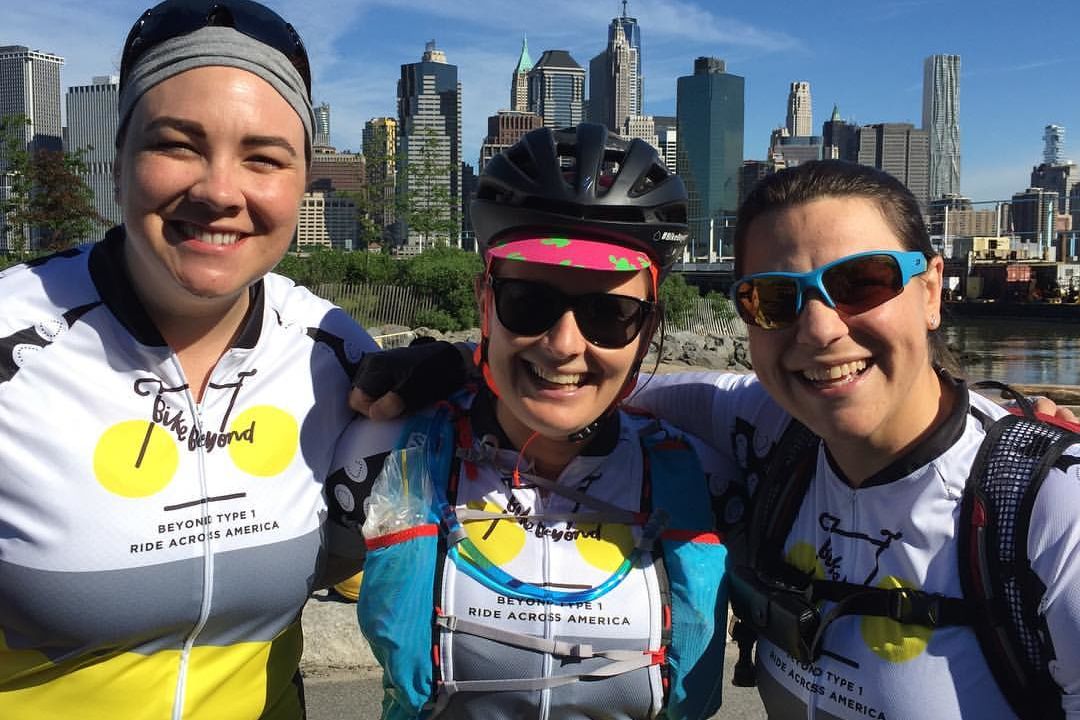 Melissa (centre) on the first day of her charity ride across America. Supplied: Melissa Rodgers
Melissa has set her sights on a new challenge and while it isn't an ultra-endurance event, it's just as ambitious. As the Great Barrier Reef Foundation's Director of Strategic Initiatives, she's developing a new program to unlock the blue carbon potential of Great Barrier Reef ecosystems.
What does that mean in practice? Well, our oceans, coral reefs and connected coastal ecosystems like seagrass meadows, mangroves and wetlands play an important role in removing carbon dioxide from our atmosphere. Known as "carbon sinks", these diverse habitats act like enormous sponges, continually cleaning our air by absorbing carbon and storing it internally in a process known as sequestration.
Land-based ecosystems like rainforests also act as carbon sinks, but the "blue" ocean and coastal ecosystems supercharge the process, storing carbon at a much faster rate. Our Great Barrier Reef ecosystem is one of the world's most powerful blue carbon sites and plays an important role in mitigating the impacts of climate change.
"Functioning blue carbon ecosystems are critically important to support coral reefs," Melissa says. "But current blue carbon restoration work is small-scale, fragmented and largely focused on carbon sequestration rather than the full suite of environmental benefits on offer. There is an urgent need to develop large-scale, investment-ready blue carbon ecosystem restoration projects that deliver environmental, cultural and social-economic benefits."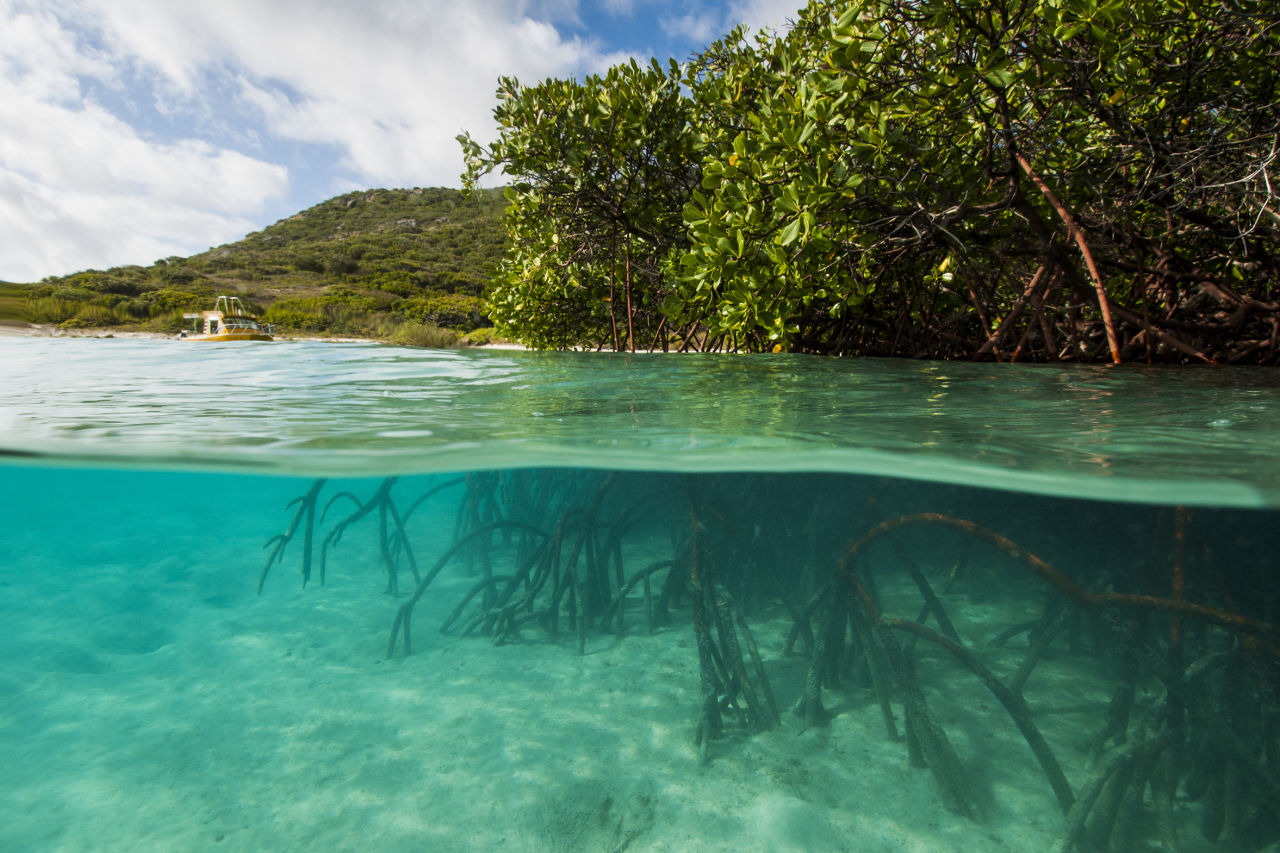 Mangroves and other blue carbon ecosystems are critical in the fight against climate change. Credit: Gary Cranitch
The program will use on-Reef wildlife sanctuaries to trial new approaches and technologies for protecting and restoring blue carbon ecosystems. The first two on-ground projects will focus on restoring coastal wetlands and protecting and restoring seagrass meadows.
"Being able to work with some amazing scientists, who are at the cutting edge of this research, to create novel pilot projects has been a lot of fun," Melissa says.
"The program has allowed me the opportunity to bring together researchers, other environmental NGOs, investors, landholders and Traditional Owners to create a program that we believe will have significant benefits for the Reef and for local communities. It's been a real privilege."
Working with a range of people with different backgrounds and perspectives comes naturally to Melissa, whose family moved between Sri Lanka, Malaysia and the Philippines when she was a child.
"The place that stays with me the most is the Philippines, because we travelled so much while we were living there so I got to see a lot of the world and how other people live," she says.
"It made me realise just how big the world is and how different everyone's lives are, so it made me want to be sure to appreciate my world and to try everything."
Melissa on a trip to the Torres Strait. Supplied: Melissa Rodgers
Eventually her family put down roots in Brisbane when Melissa was a teenager and a trip to Mon Repos Turtle Centre near Bundaberg inspired her to become a marine biologist.
"Being able to watch female turtles heave themselves up a beach in the middle of the night, then spend hours digging the perfect nest for their eggs, is an incredible experience," she says.
"Watching baby turtle hatchlings dig themselves out of nests and begin their journey to the ocean while navigating birds and sharks waiting for snacks, and knowing that if they are lucky they will be the one in about a thousand baby turtles that will survive to maturity, is just as fascinating. Nature is brutal and it's beautiful, and I love the contradiction of that."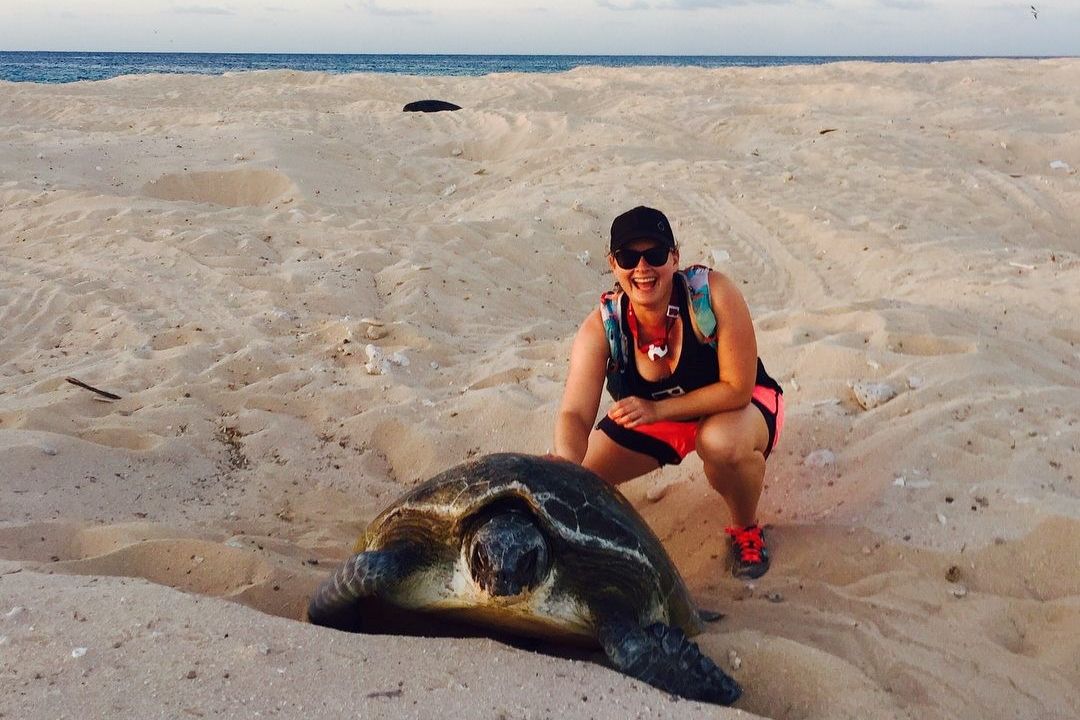 Melissa on Raine Island, the largest remaining green turtle rookery in the world. Supplied: Melissa Rodgers
Melissa studied marine science at the University of Queensland before heading to Cambodia where she worked on a dolphin conservation project to save one of the last wild populations of the Irrrawaddy dolphin in the Mekong River.
"I enjoy solving interesting problems," she says. "The Great Barrier Reef is a complex environment that presents lots of challenges, and there are so many brilliant minds working to help save it. I like being able to bring the best minds together to come up with novel ideas for the benefit of the Reef."