Project News ·
Local Reef stewardship thriving in Cairns and Port Douglas
Local-scale coral restoration projects are right now underway in Cairns and Port Douglas in partnership with Traditional Owners, local communities and tourism operators. Read more here about how our partners on the Reef are delivering a range of practical, science-based approaches to accelerate the natural recovery of coral reefs.
This unique tourism-research partnership is building reef site stewardship capacity through supporting nursery-based coral propagation, out-planting and monitoring of 100,000 corals on local reefs over the next several years.
Coral out-planting activities are underway, with operator activities bolstered through funding from the Tourism Industry Activation and Reef Protection Initiative from March to June 2021. Work has accelerated at the program's flagship site (Opal Reef) where Wavelength Reef Cruises have planted hundreds of corals alone.

New to the program, INLOC have come on board as a project partner and with the Coral Nurture Program team been actively exploring connection opportunities with Traditional Owners.
New reporting procedures have resulted in capturing new cost-efficiency data across operators and sites, enabling more detailed understanding of operations than previously achievable, and helping grow understanding about the best ways to enable work through different types of tourism operations.
The team has also been sharing their models and learnings with other regions, including the Whitsundays to the south and Ningaloo Reef in Western Australia.
Read More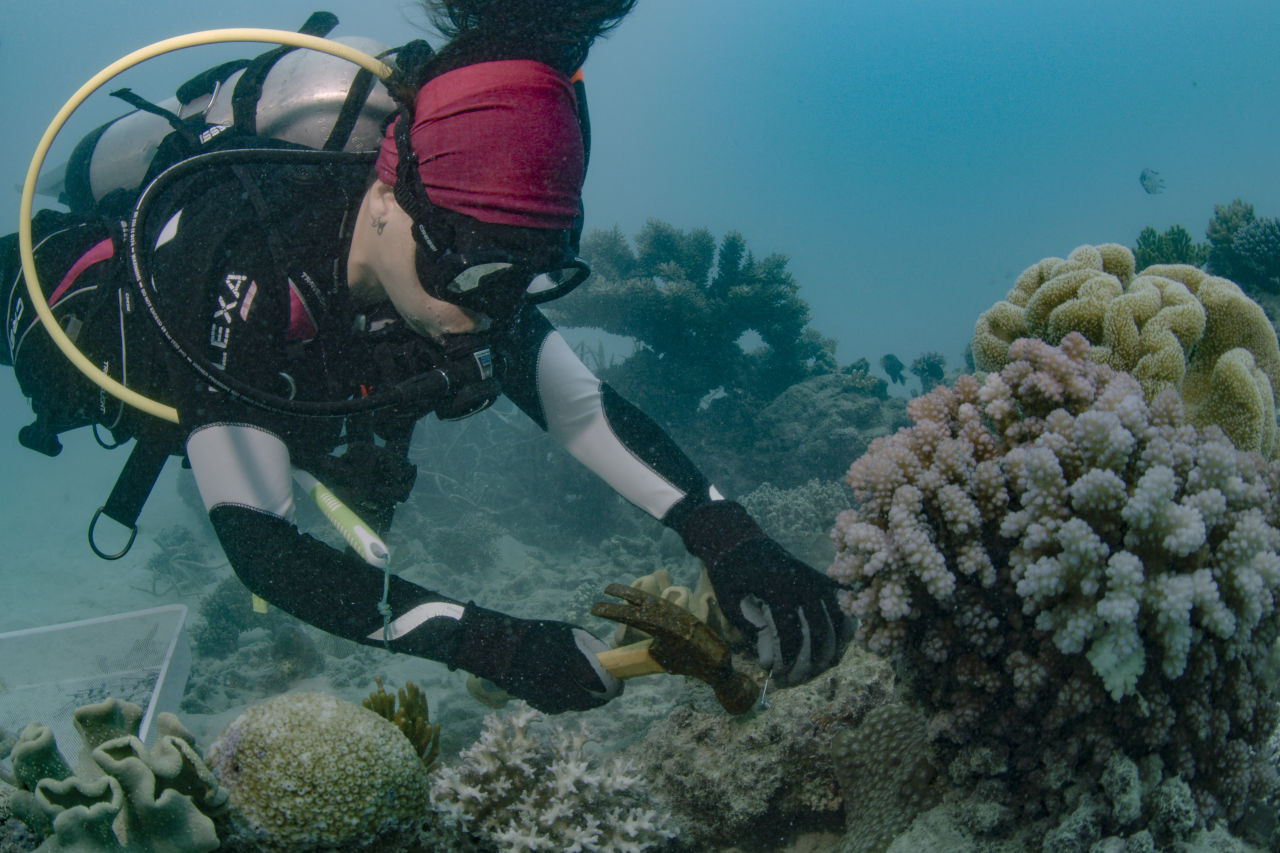 📷 Christian Miller - A diver uses a coral clip to attach a coral fragment of opportunity back to the Reef.
#Wavelength Reef Guardians project
This project engages local school students in making and monitoring "mini-tiles" for coral larval seeding units focused on collecting brooding coral species.
Coral larval settlement and recruit survivorship monitoring using the tiles is underway. This information will help to grow understanding about how coral spat survivorship varies between sites in the first months of growth. Information about natural recovery processes at specific sites helps inform site protection plans.
The quick-deploy and low-cost mini-tiles (coming in at about 4 cents each) could play a future role in local-scale coral restoration as a useful tool for researching how micro-habitat influences coral out-plant survival.
'The local students and teachers are a vital part of this research project. Not only do they create the ceramic tiles, but the process means the students have a stake in the outcomes. They're effectively making coral larval homes and then get to see how they grow.'
- John Edmondson, Wavelength Reef Cruises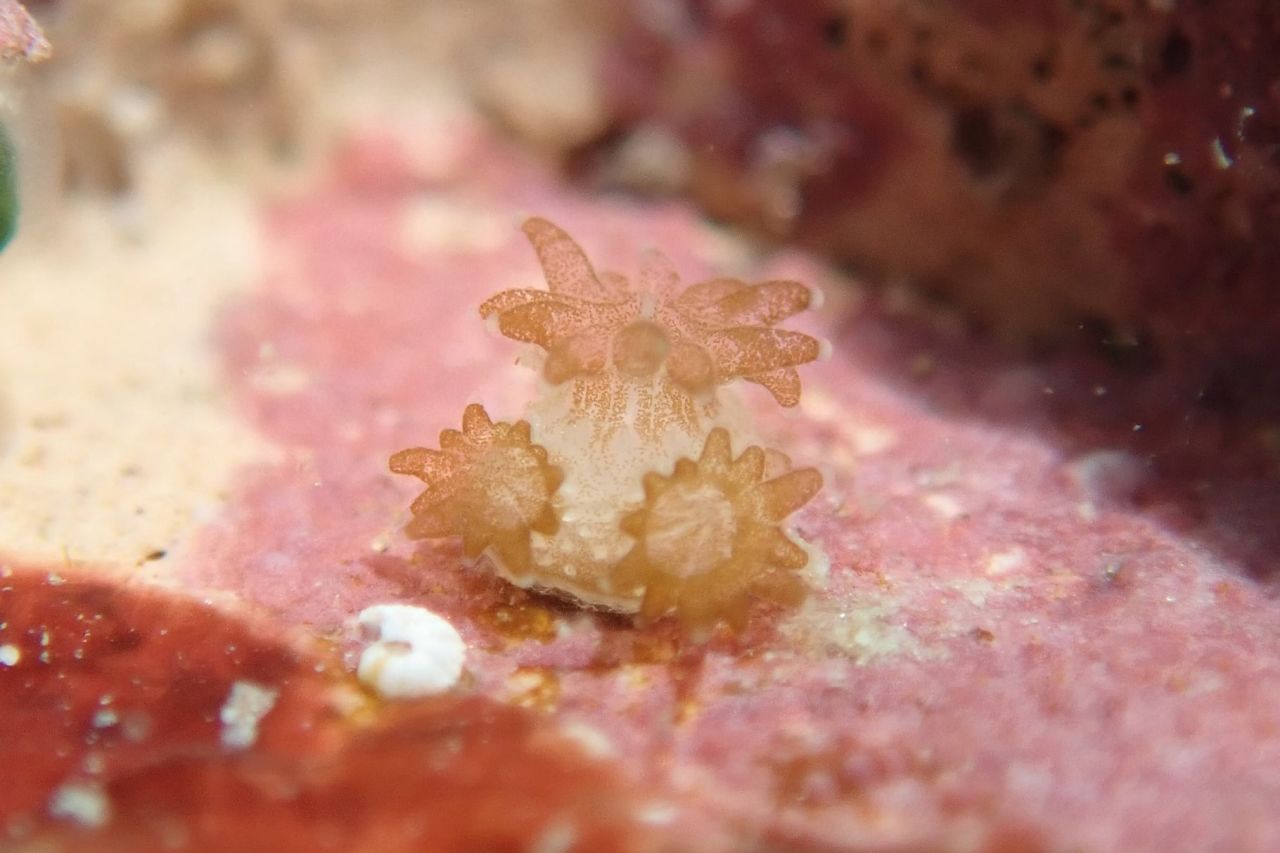 📷 John Edmondson - A new coral recruit that has settled on a mini tile.​
'Spirit of Sea Country' in local Yirrganydji language
The Kul-Bul project aims to develop a scalable template for tourism operators and Traditional Owners to promote and conserve the outstanding natural and cultural values of the World Heritage Great Barrier Reef.
The plans developed will guide future on-ground actions, including interventions at three reefs in Yirrganydji Sea Country.
To mark the first day of National Reconciliation Week in May, project partners hosted a workshop to introduce the Kul-Bul project to the community. The workshop shared the project's approach to combine knowledge from the oldest living culture on the planet with contemporary Reef monitoring and evaluation methods. Future workshops are proposed for later in 2021.
The Kul-Bul project is a collaboration between Dawul Wuru Aboriginal Corporation, GBR Biology, Reef Restoration Foundation and Citizens of the Great Barrier Reef with support from James Cook University and Mars, Incorporated.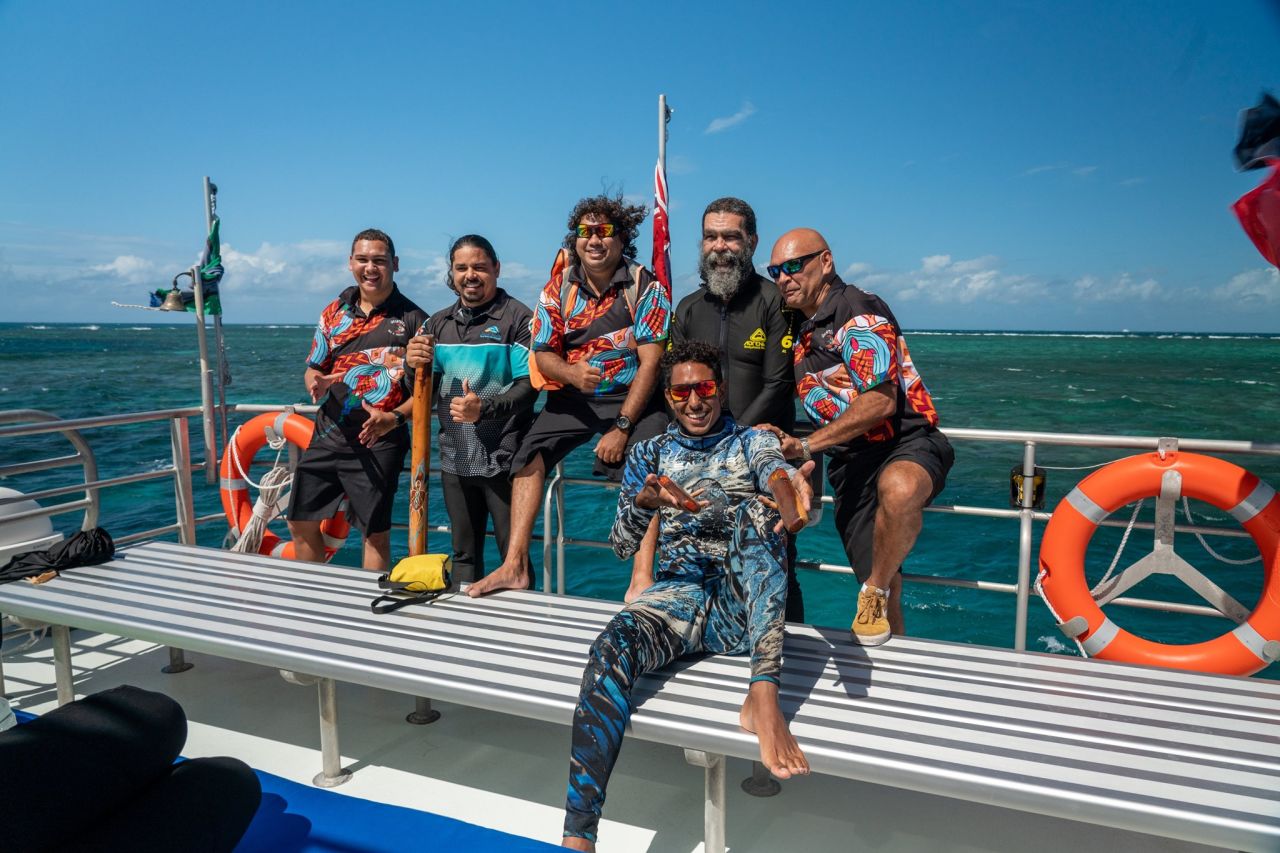 📷 Brad Fisher, Ikatere Photography - Members of the Kul-Bul project team and the Reef Restoration and Adaptation Science Traditional Owner Technical Working Group onboard Dreamtime Dive & Snorkel.