Project News ·
Cairns-Port Douglas Reef Hub 2022 Year in Review
by Abbi Scott, Hub network Coordinator
In 2022, the Cairns-Port Douglas Reef Hub kicked off on-ground operations with workshops, meetings, training and an on-water workshop day. The activities have brought together local tourism operators, stakeholders and Traditional Owners in the region who are working on, or are interested in, reef stewardship projects.
The year commenced with the first Hub network workshop, providing an opportunity to meet, share ideas, learn more about the Reef Restoration and Adaptation Program (RRAP), and shape the future of the Hub as a collective. Participants identified priorities for the year including; training and upskilling, knowledge sharing, connecting with relevant research and piloting ways to work together for impact.
The Hub held regular gatherings throughout the year, offering a chance for informal discussions and an opportunity to learn more about relevant projects, research and issues that impact the Hub community. Our 2022 meetings included guest talks about different assisted coral recovery techniques and permitting and regulatory updates.
As part of the building network connections and knowledge-sharing, the Hub held an on-water workshop to Moore Reef, providing an opportunity for networking across Traditional Owners, local practioners, tourism, scientist, managers and tourism. Gunggandji Traditional Owners who welcomed the group to Sea Country and shared some of their knowledge. The trip included observations of several reef stewardship projects in action, with a snorkel tour of the Mars reef stars and a demonstration of how to deploy and monitor coral aquaculture deployment (CAD) devices by AIMS.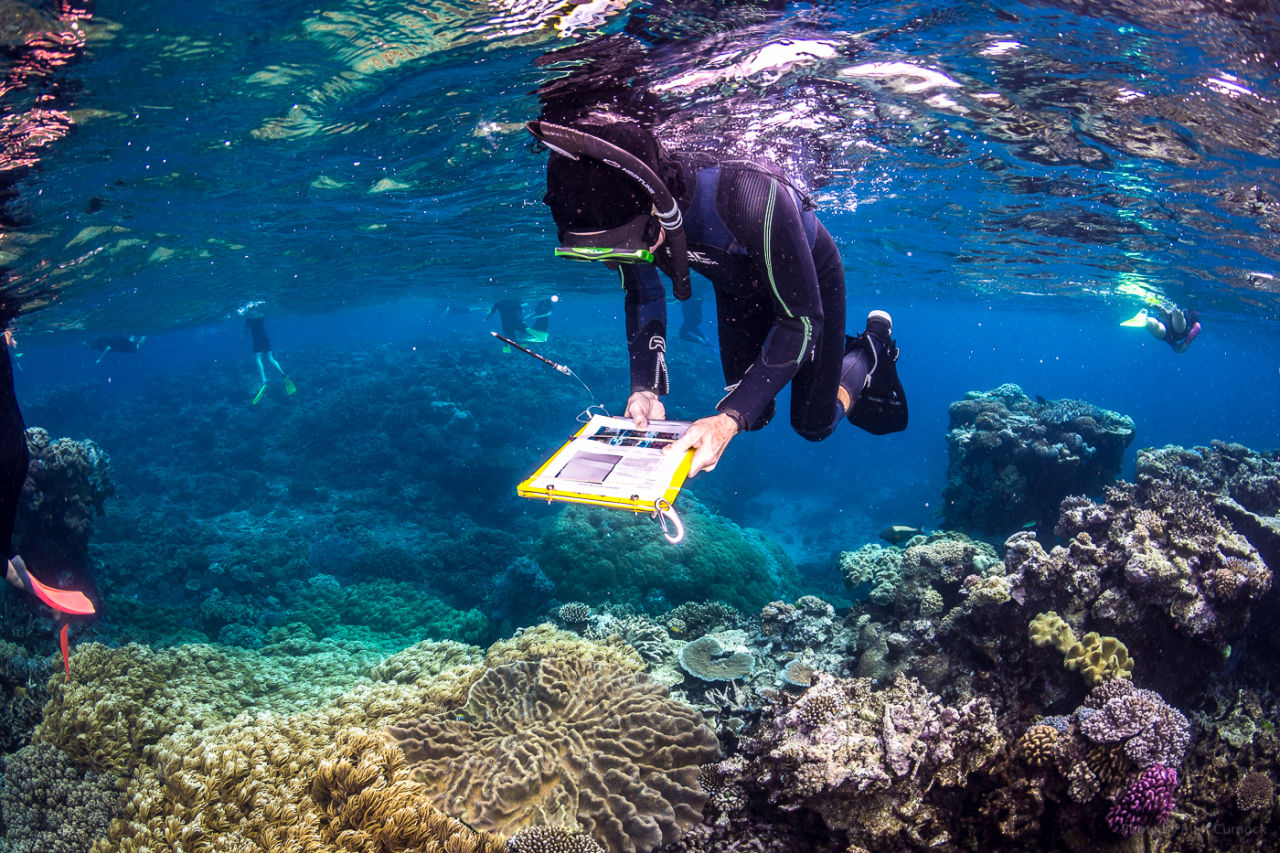 Participant in-water at Moore Reef as part of a field day. (Credit: Matt Curnock)
A key capacity building interest area identified by the network was boosting coral taxonomy knowledge to support on-ground practice. The Hub hosted a practical two-day Reef Finder and Coral Finder workshop led by Russell Kelley, focused on identifying corals to genus level. Workshop participants showed a notable improvement in identification skills (with an increase from 33% to 90% correct identification after the workshop).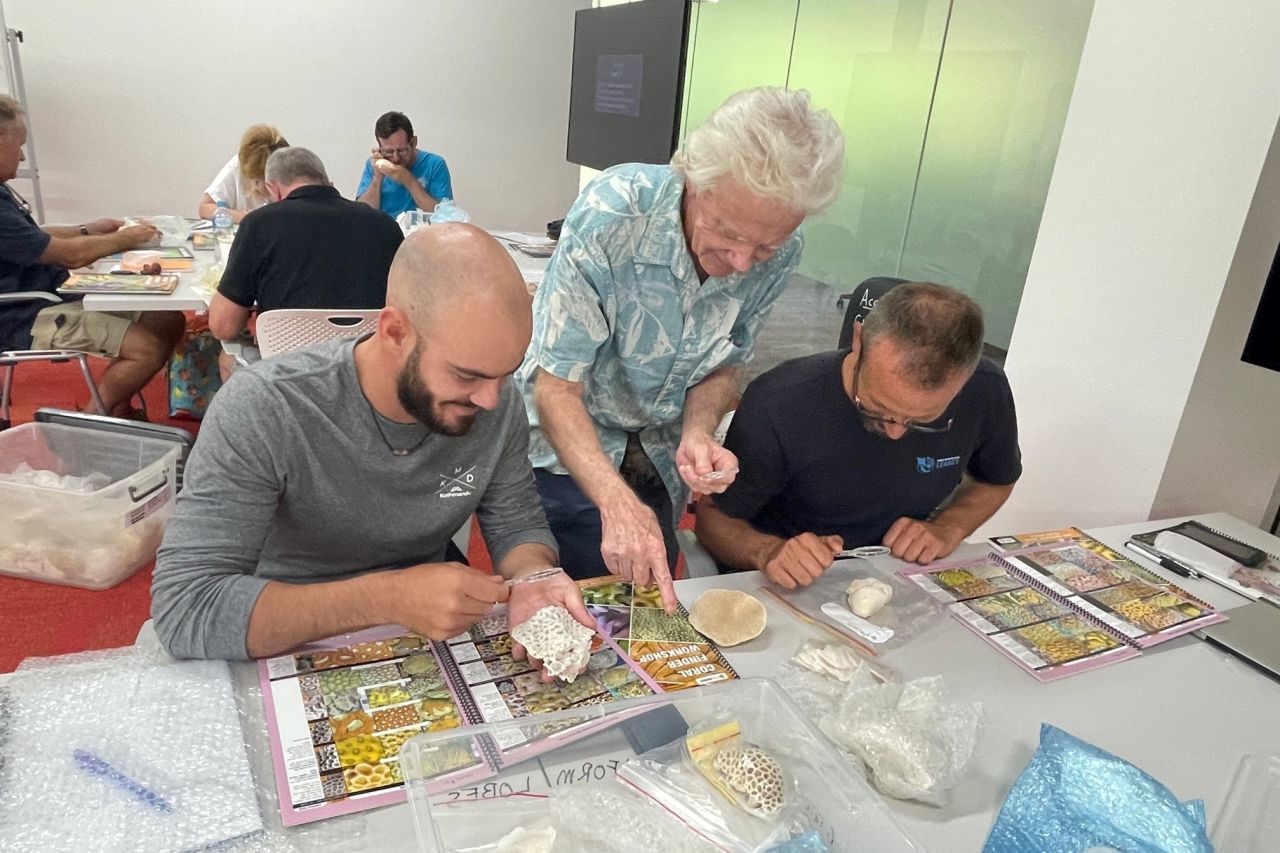 Workshop participants studying coral morphology
Importantly, this year also saw design and implementation for the first on-ground pilot project with the Hub network commence. Gunggandji Traditional Owners, Reef Magic, Reef Restoration Foundation, CSIRO, AIMS came together with Hub Coordinators at JCU TropWATER to develop a collaborative monitoring project for coral seeding devices at Moore Reef, and then expand experimental sites to tourism visitation areas. The early success of this project has highlighted the value of this approach, and in 2023, Hub activities will focus on incubating more pilot projects to deliver on multiple goals.
This year was a great start to Hub activities and we are looking forward to building on this in 2023.
Learn more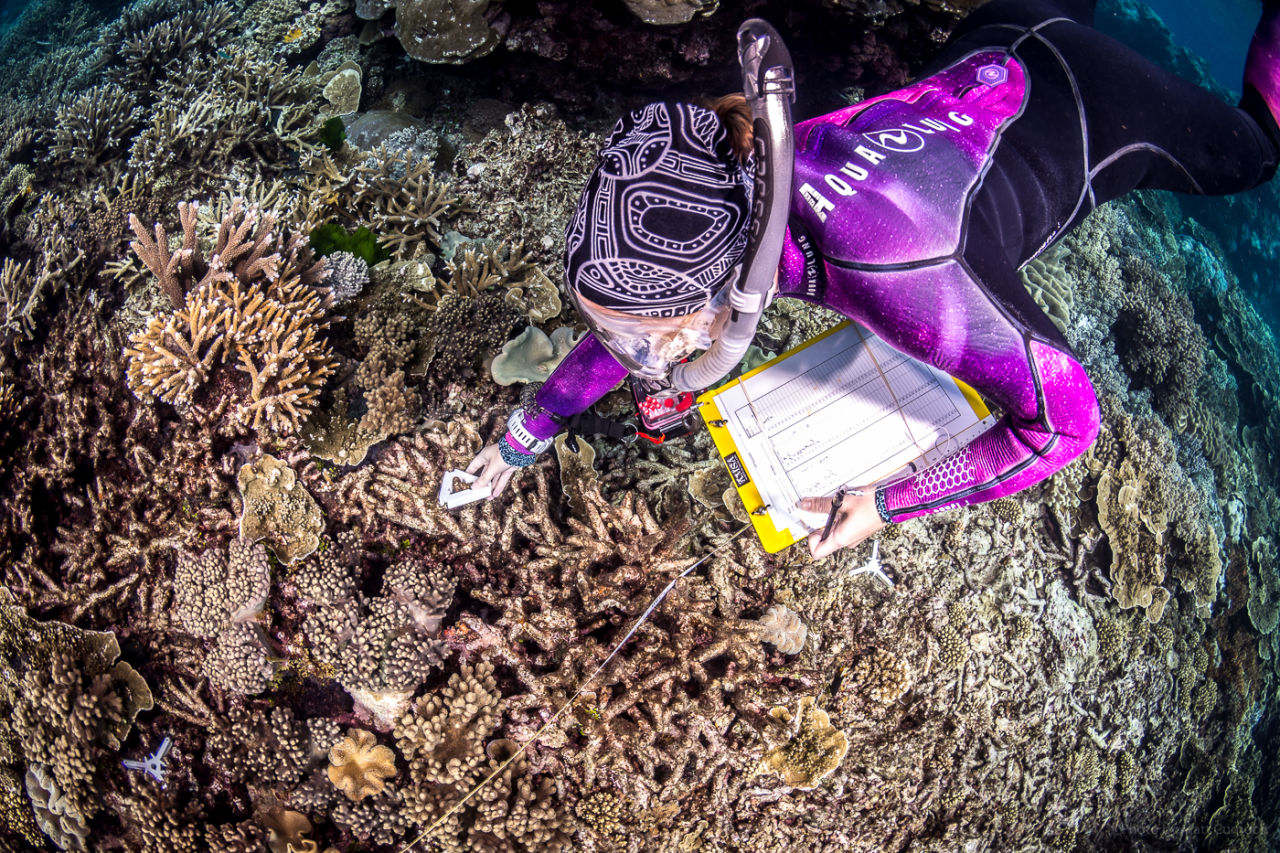 Field participant placing a coral aquaculture deployment device as part of training (Credit: Matt Curnock)