Growing heat tolerant corals
Future-proofing the Reef with climate-resilient corals.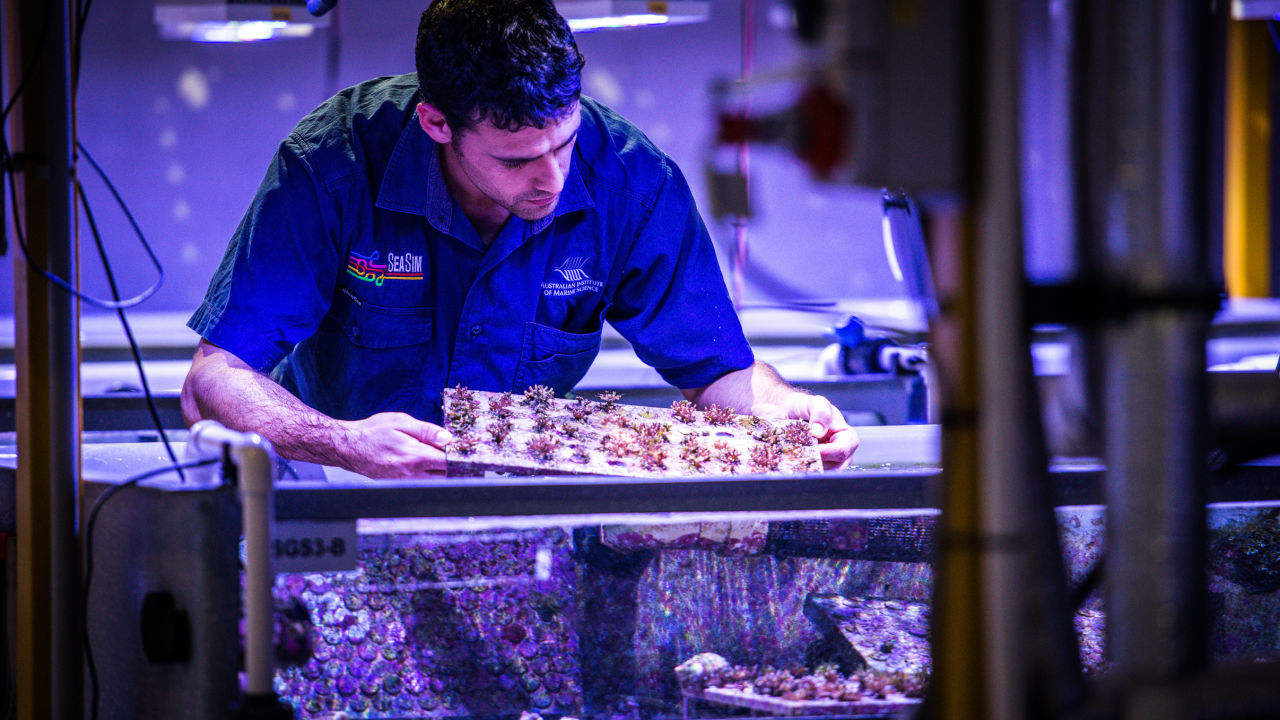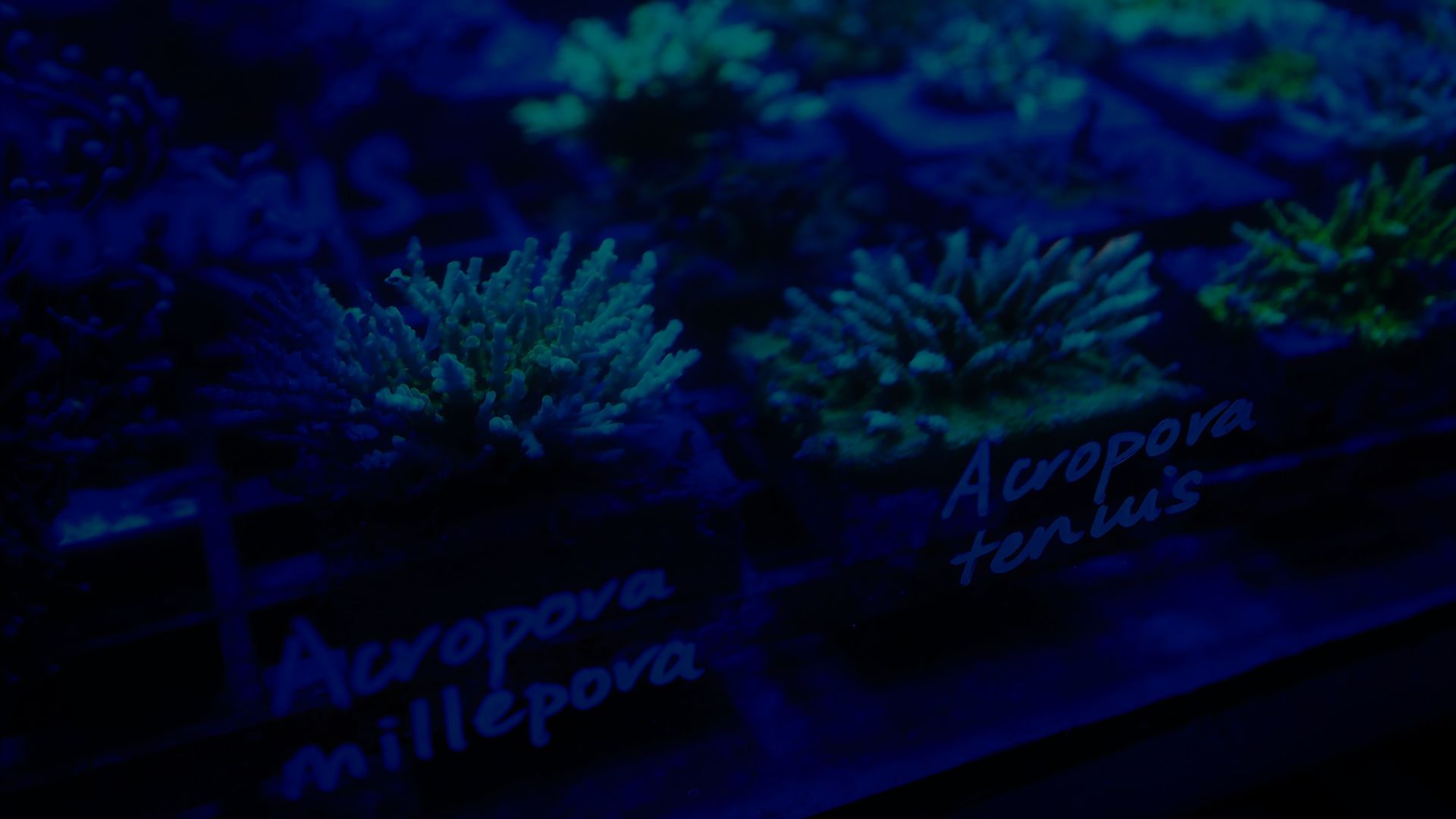 #The problem
We know corals are not able to adapt fast enough to keep pace with the warming water temperatures caused by climate change, or the increased frequency of marine heatwaves on the Reef each summer.
Boosting corals' heat tolerance and resilience in the face of continued and increasing climate change stress is critical. Our research indicates we may be able to unlock and speed up heat tolerance in a number of ways, including:
Selectively cross-breeding corals either within the same species or across species, mixing heat tolerant corals with those that are less so. When the next hybrid generation is born, they may contain boosted survival traits compared with non-crossed corals.  

Conditioning and acclimatising corals over time to gradual increases in water temperature, then breeding new more tolerant generations.

Giving corals special probiotics, diets and other treatments that boost their health, making them more resilient to environmental changes.
#Our solutions
The path to introducing heat tolerant corals on the Reef.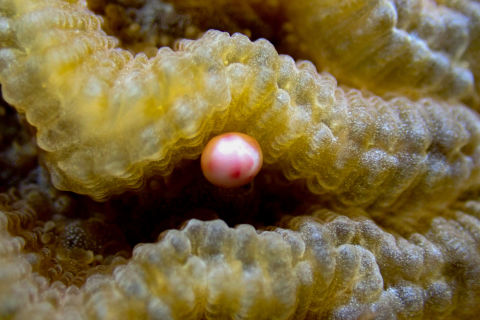 Assisted evolution
Assisted evolution is a collective term for solutions aimed at enhancing a coral's heat tolerance through the acceleration of naturally occurring evolutionary processes. We're investigating whether cross-breeding or even conditioning in warm water over time, can help to improve coral heat tolerance. Understanding the genetics behind natural heat tolerance will help us understand the risks and benefits of restoring reefs with adapted coral.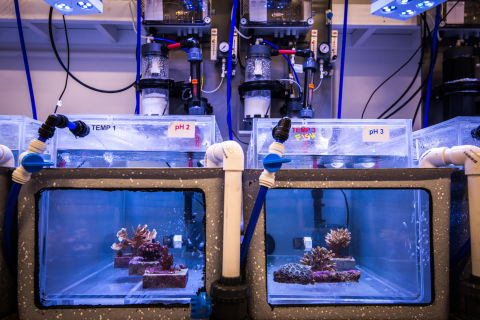 Automated aquaculture
Coral aquaculture involves growing corals in a controlled environment on land before transporting and deploying young corals and coral fragments back to the Reef. We're advancing the aquaculture technology – including semi-automated solutions, like robotics and AI – to support large scale cultivation of heat tolerant corals and their subsequent delivery back onto the Reef.
Planting heat tolerant corals
Our goal is to expand aquaculture techniques and promote the growth of healthy, heat tolerant coral populations. But performance in the lab is one thing, finding a suitable home for these new recruits is another. We're engineering special low-cost devices that ensure the successful settlement, survival and growth of young heat-tolerant corals, once they've been delivered back to the Reef.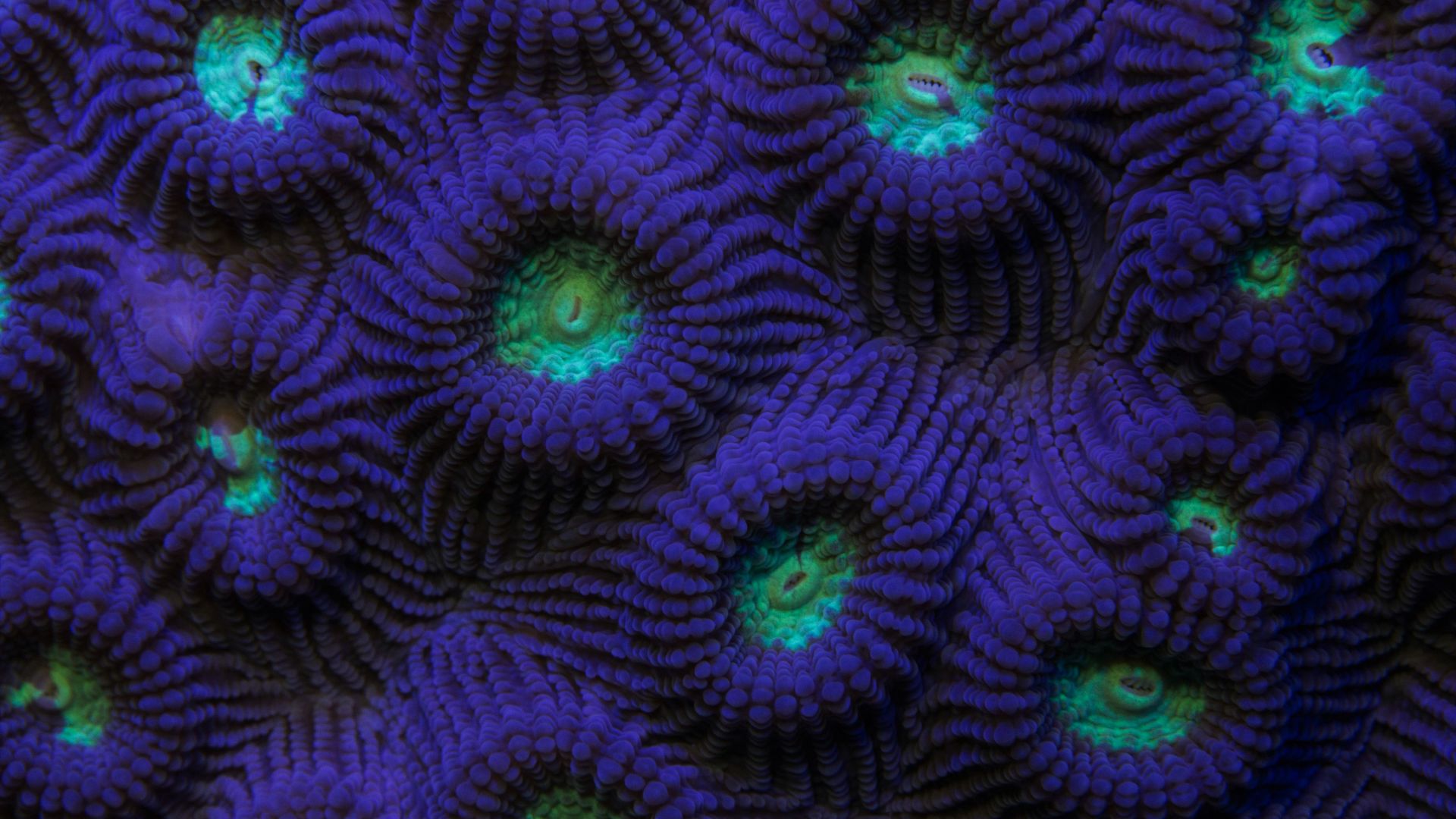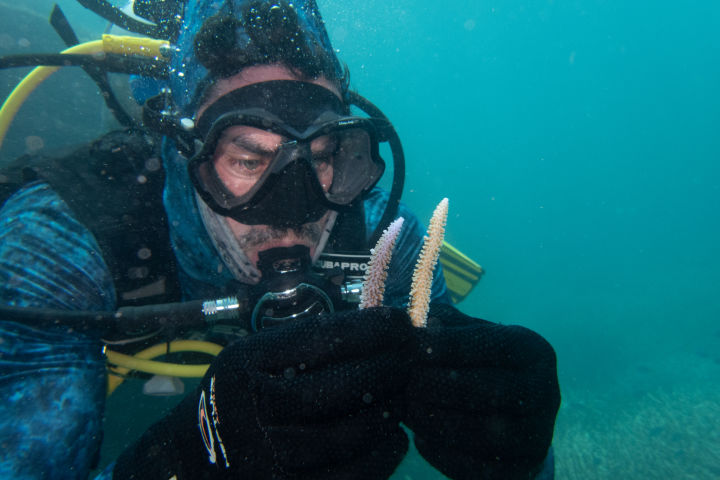 Collecting coral fragments to perform rapid heat stress tests. Credit: Ian McLeod, AIMS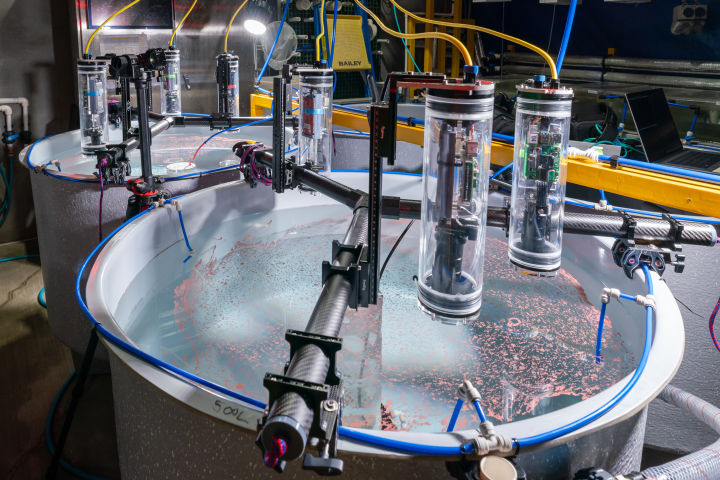 Robotic camera using AI to monitor coral larvae growth in aquaculture. Credit: Dorian Tsai, QUT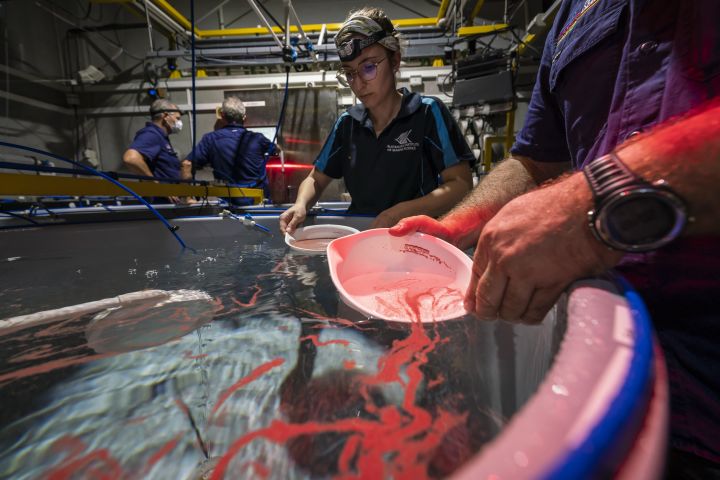 Separating coral spawn in tanks for settlement and propagation. Credit: Dorian Tsai, QUT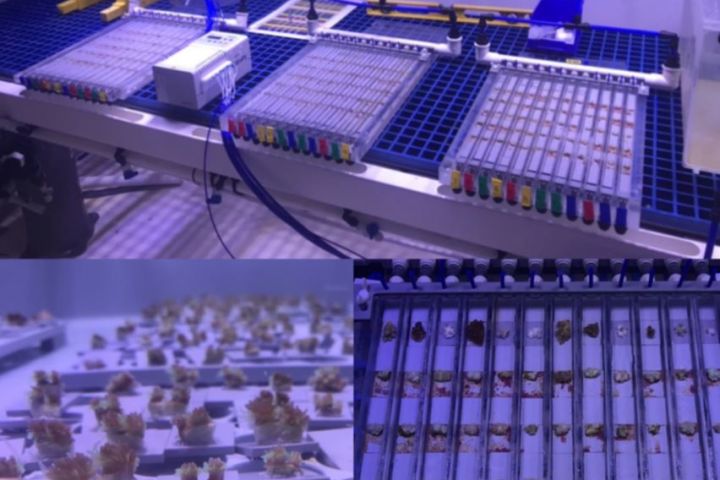 Devices used to test the flow of heat tolerant algae between corals. Credit: AIMS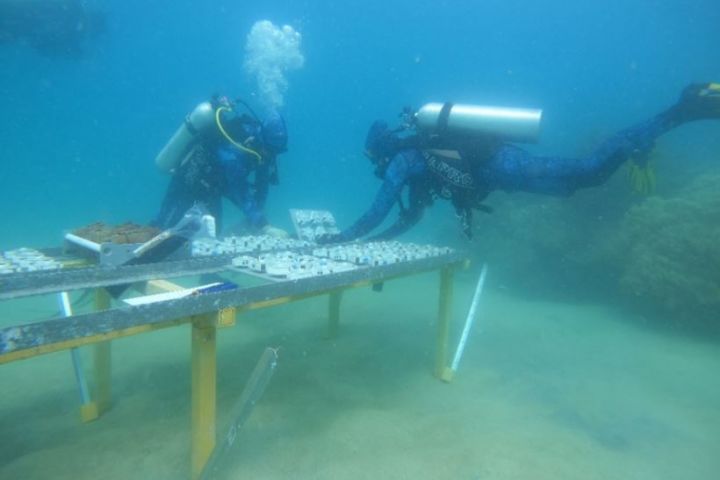 Divers deploying aquaculture-grown corals. Credit: AIMS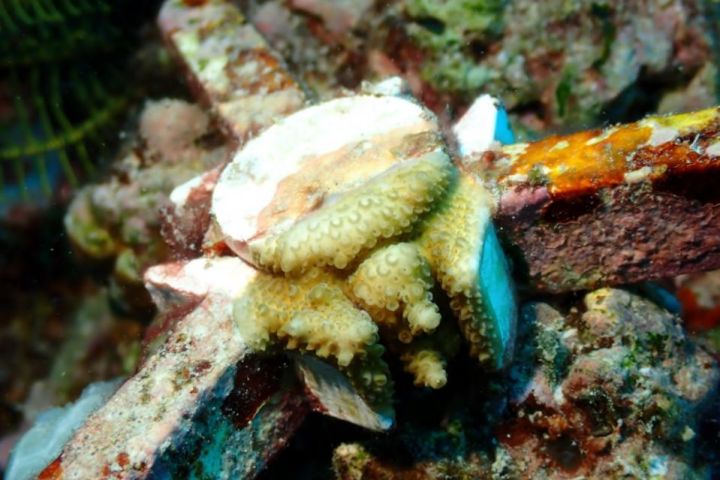 A coral deployment device with new baby coral growth. Credit: AIMS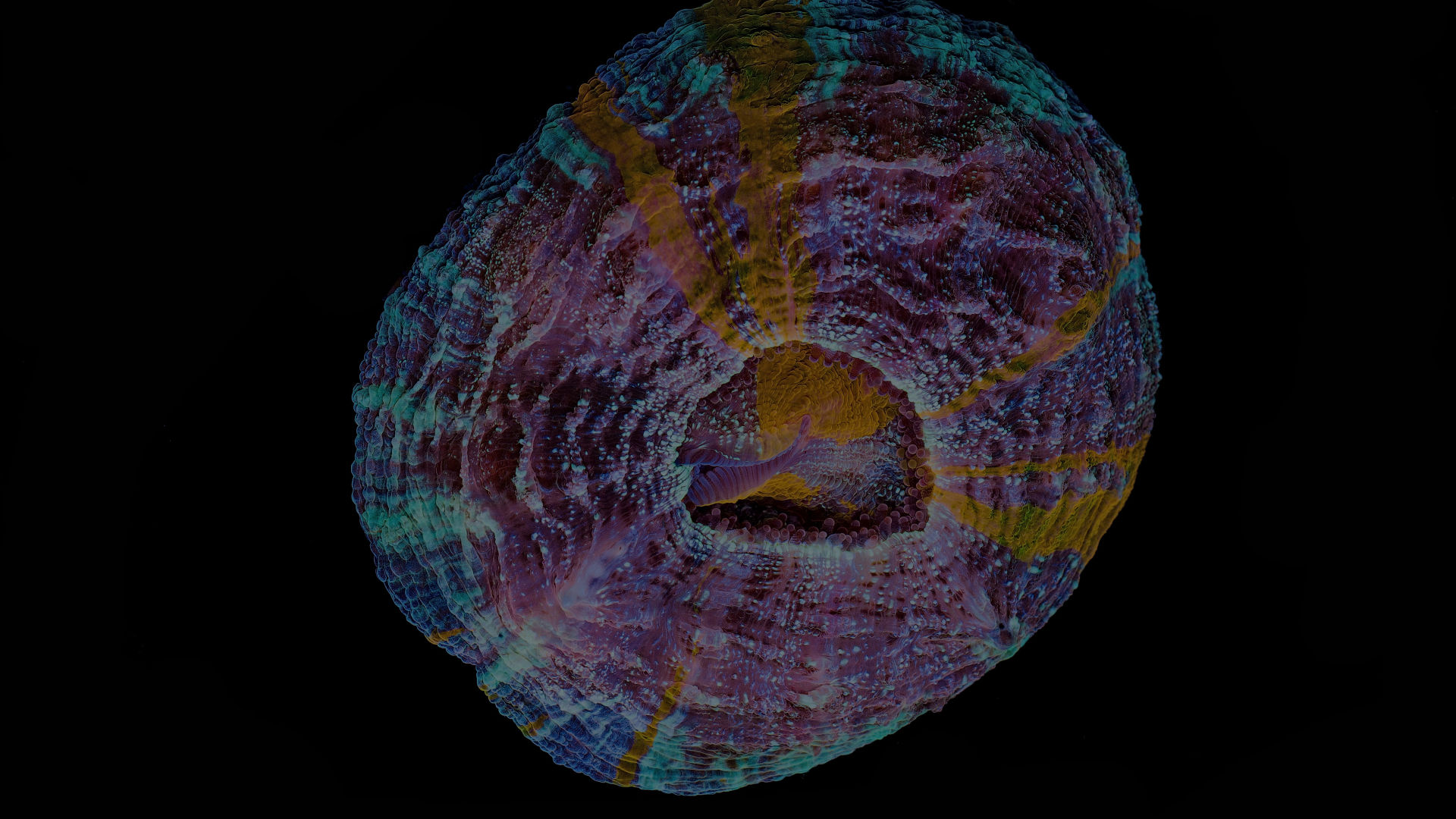 #Plant a Coral and restore the Reef
​Make a tax deductible donation and help the Great Barrier Reef.​