News ·
$111 million for Reef-saving projects this year
The Great Barrier Reef Foundation has today published its 2021-2022 Annual Work Plan, which sets out the vital work we are undertaking in the coming year under the $443m landmark Reef Trust Partnership.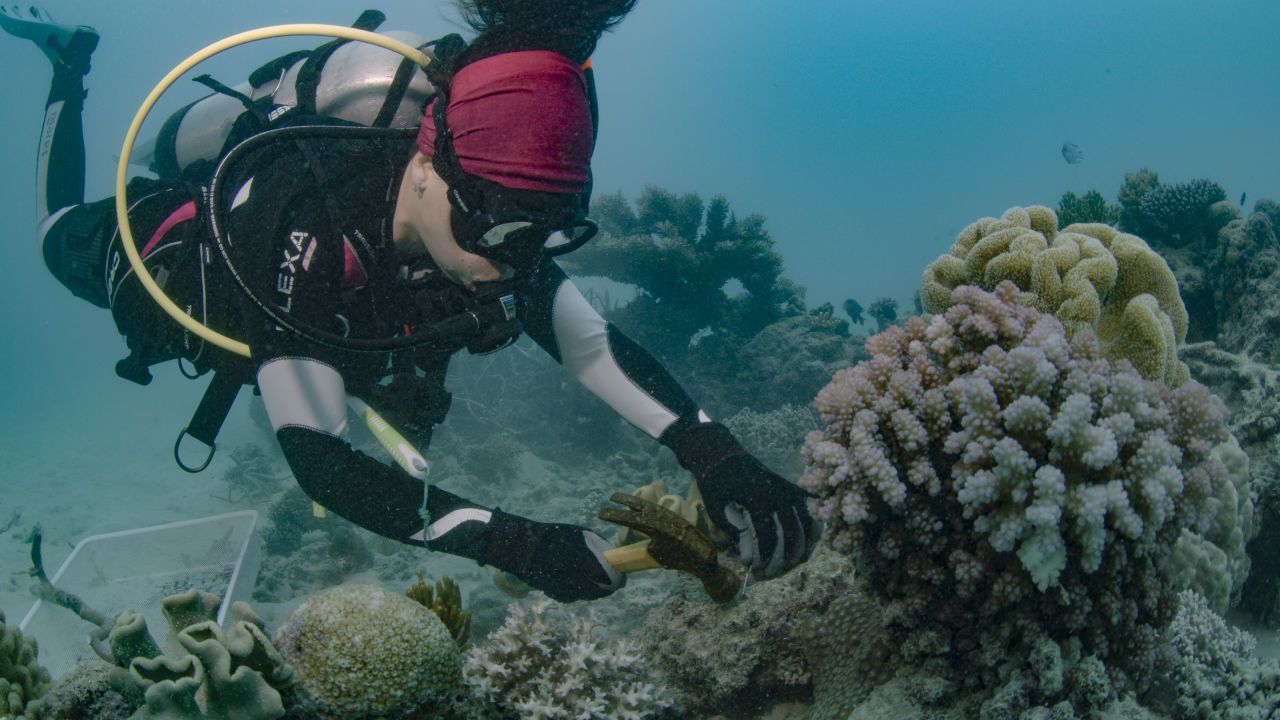 This marks the halfway point in this world-leading partnership and the start of the third year of on-land and on-water activity.

We are making critical progress through more than 200 projects delivered by more than 300 partners, many in regional communities across the length of the Reef. This is the largest collective effort focused on saving coral reefs anywhere on the planet.
At the heart of our work are Australians doing great things for the benefit of our Reef, including:
more than 1,200 farmers improving water quality outcomes
24,000 community members engaging in Reef protection activities
120 scientists and engineers working on the world's largest coral reef restoration and adaptation program
32 Traditional Owner groups caring for Land and Sea Country
more than 100 marine vessel and tourism staff protecting the Reef from coral-eating starfish.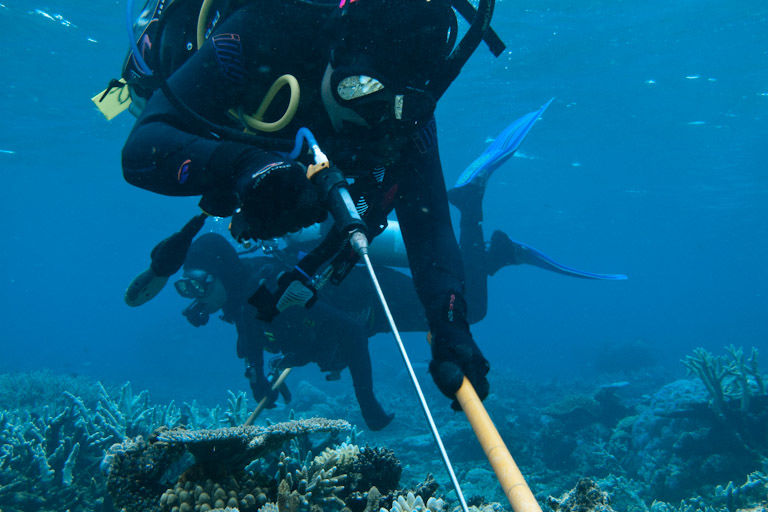 📷 Commonwealth of Australia, Photographer D. Schultz
Key activities for 2021-2022 include:
Pioneering Reef restoration and adaptation science
We're investing more than $31 million to support the world's largest coral reefs program, the Reef Restoration and Adaptation Program, which is now in full swing. With our partners we're exploring new technologies to build the Reef's ability to bounce back from the effects of climate change.
We're on track to deliver significant improvements to the quality of water flowing into the Reef through 10 major water quality improvement programs. These programs cover 11 of the Reef's 35 catchments and represent an area spanning 11 million hectares – the size of Cuba.
These 10 programs are expected to result in 456 fewer tonnes of dissolved inorganic nitrogen (DIN), 250 fewer kilograms of pesticides and 462 fewer kilotonnes of sediment entering the Reef every year from 2024.
In addition, more than 20 water quality innovation projects are continuing this year to pioneer innovative new ways to improve the Reef's water quality.
Managing crown-of-thorns starfish outbreaks
With our partners the Great Barrier Reef Marine Park Authority and the Reef and Rainforest Research Centre, we're supporting the largest intervention program happening right now on the Reef to protect coral – the crown-of-thorns starfish control program. We're also launching a $10 million research and development program to further innovate and scale up this critical work, in partnership with AIMS, CSIRO, JCU and UQ.
Protecting the Reef with Traditional Owners
We're committing over $12 million to continue the delivery of 25 on-Country projects, such as Junior Ranger and Reef monitoring programs. We're also launching Healing Country grants to support Traditional Owner-led restoration of coral reefs and their inter-connected mangrove and seagrass systems.
Working with the community to protect the Reef
We're investing over $3.5 million in citizen science and local action projects that engage members of the community in Reef-saving work, including action on climate change.
Pioneering better monitoring and evaluation of the Reef
We're investing more than $10 million in Reef monitoring and data collection to help Reef managers address knowledge gaps in key areas.
Great Barrier Reef Foundation Managing Director Anna Marsden says alongside this cutting-edge work, we must all do more to address the Reef's biggest threat – climate change.
"Insufficient action on climate change is taking a serious toll on the health of our Reef and coral reefs globally
"We know coral reefs and their communities are on the front line, we know current climate change commitments don't go far enough and we know this is the critical decade in which to act with urgency.
"We can and must take rapid action on climate change, while scaling up strategies to help coral reefs adapt to the impacts of climate change that are already in the system.
"It's not too late. We can save the Great Barrier Reef for generations to come and we are bringing the brightest minds and best science together with funding from key investors and caring donors to do just that." A full copy of the 2021-2022 Annual Work Plan is available here.
We need your help to carry out this critical work. Please support our Reef-saving projects here.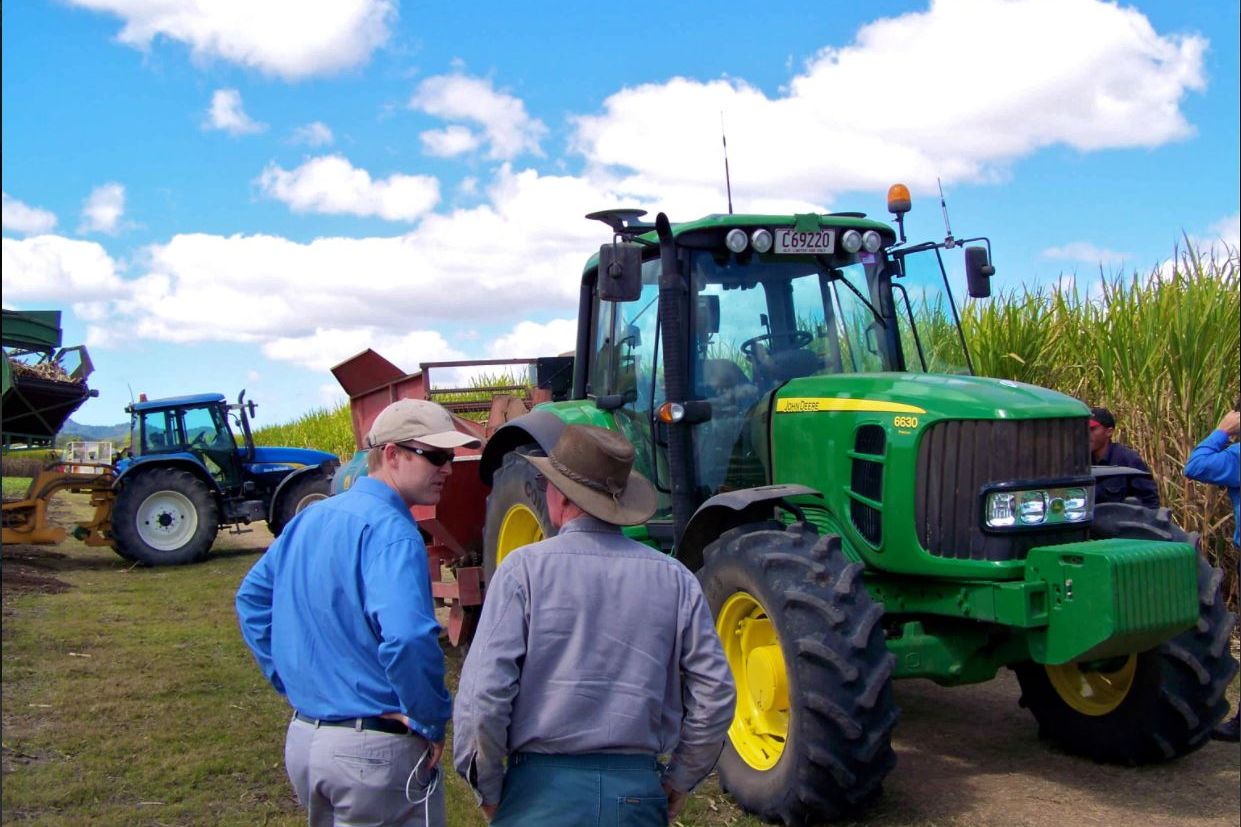 📷 Project Catalyst