News ·
ReefChat: Restoring Lady Elliot Island
Reef island habitats like Lady Elliot Island are a critical part of our irreplaceable Reef, but they're under increasing pressure from a growing combination of threats. Our ReefChat explores how we're restoring this important habitat to protect a critical ecosystem and save vulnerable species.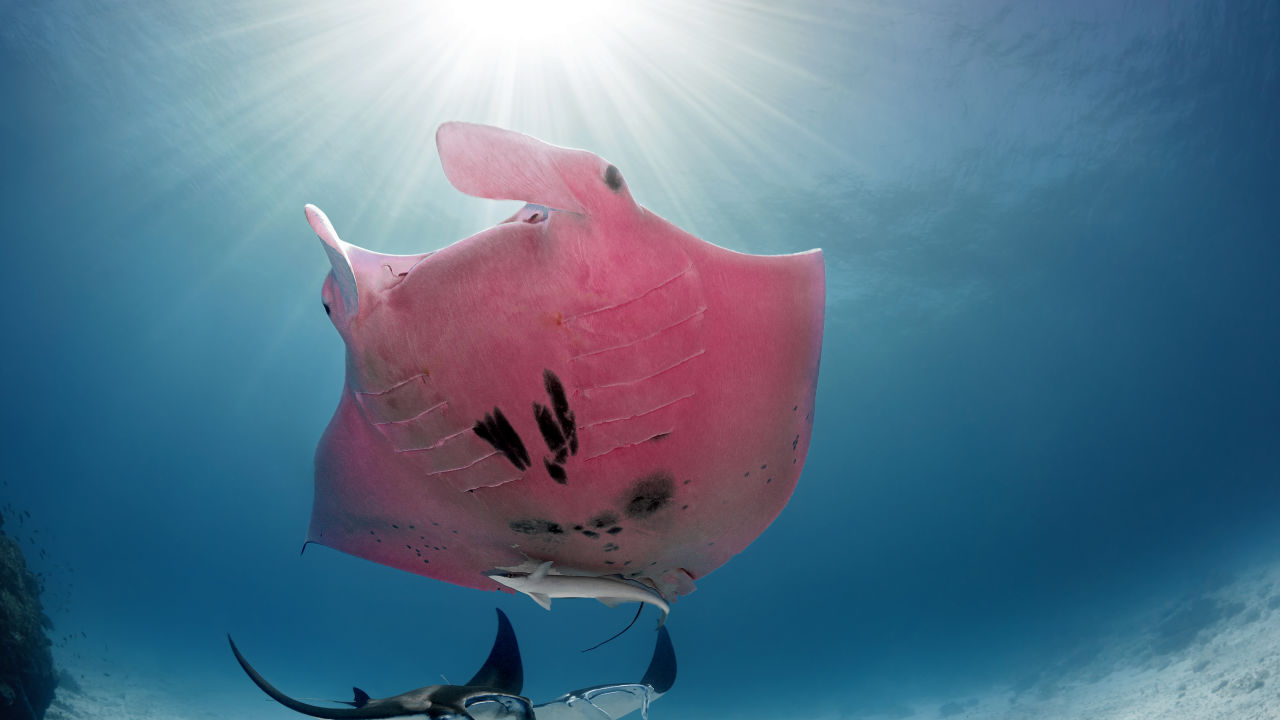 We all need a home and the thousands of species on our Reef are no different.
Reef islands provide safe places for species such as turtles, whales, manta rays and dolphins to rest, feed, shelter and breed.
But right now these islands and their marine life are facing a growing combination of threats, including climate change. Our Reef's precious islands need help to ensure their survival for future generations.
That's why the Foundation is pioneering the Reef Islands Initiative, the largest reef habitat restoration project in the Southern Hemisphere .
Lady Elliot Island was the first island included in the initiative, so to find out how we're restoring this habitats that are critical to the overall ecosystem and saving vulnerable species, the Foundation's Anna Marsden spoke with eco champion and custodian of Lady Elliot Island, Peter Gash OAM and Lead Researcher and USC Marine Biologist Dr Kathy Townsend.
Peter Gash shared a brief history of how the island went from a guano mine into an award winning eco resort and haven for the Reef's marine life.
"Lady Elliot is a coral cay and was covered for thousands of years by birds and the vegetation that mixes with the bird poo made the guano, because that is very high in compost and organic matter it's fantastic for farming. The island was stripped bare while mining this guano and there the island sat unloved and unwanted for 100 years.
"When I first came to the island in the 1980s it was so barren that we called it 'the rock'. I saw a place that had been stripped, so it's exciting that we can prove that with collaboration and partnerships, a place that has had all this terrible treatment can be brought back to now being referred to as pristine," said Mr Gash.
Dr. Kathy Townsend, who is leading the biodiversity research on the island, explained that so many of the Reef's animals call Lady Elliot home because the island is so close to the continental shelf.
"Lady Elliot Island is a very special location; it attracts so many different species of fish and very large animals that you wouldn't normally see around coral reefs. It has the largest aggregation of manta rays anywhere on the east coast of Australia."
Find out more about the Reef Islands Initiative here.
#Three interesting facts from ReefChat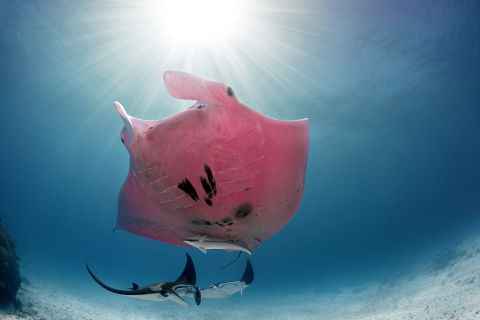 1.
A manta with a bright fuchsia pink belly visits Lady Elliot Island every year. Nicknamed Inspector Clouseau of Pink Panther fame, as far as the researchers know, he is the only one of his kind in the world, seen only at Lady Elliot Island.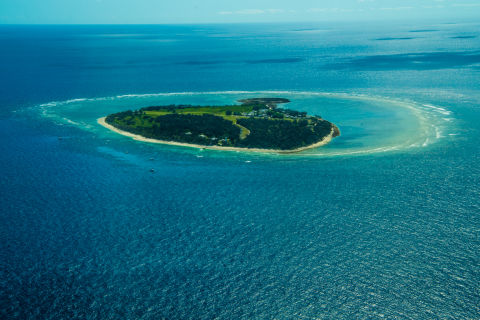 2.
Lady Elliot Island is eight kilometres from the edge of the continental shelf which drops off into very deep water. This brings an upwelling of nutrients to the surface and explains why there is such a diverse range of marine life that call the island home.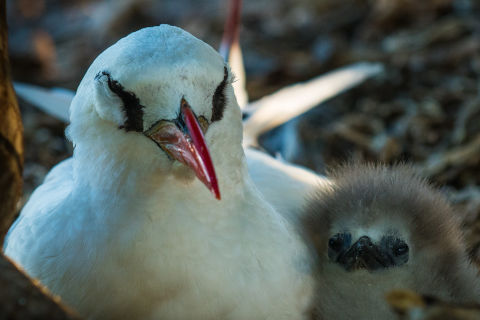 3.
Researchers have been able to identify the types of vegetation that are needed by the endangered seabirds that nest there and have been able to plant them within easy access of known nesting sites to create further nesting habitat.