People of the Reef ·
Asia Haines (Armstrong): 'I want to be part of the positive change for our Reef'
The daughter of a surfer and an ocean swimmer, Asia Haines' future in marine conservation was written in the stars. But it wasn't until her own daughter was born that Asia became fiercely determined to protect our marine life for future generations.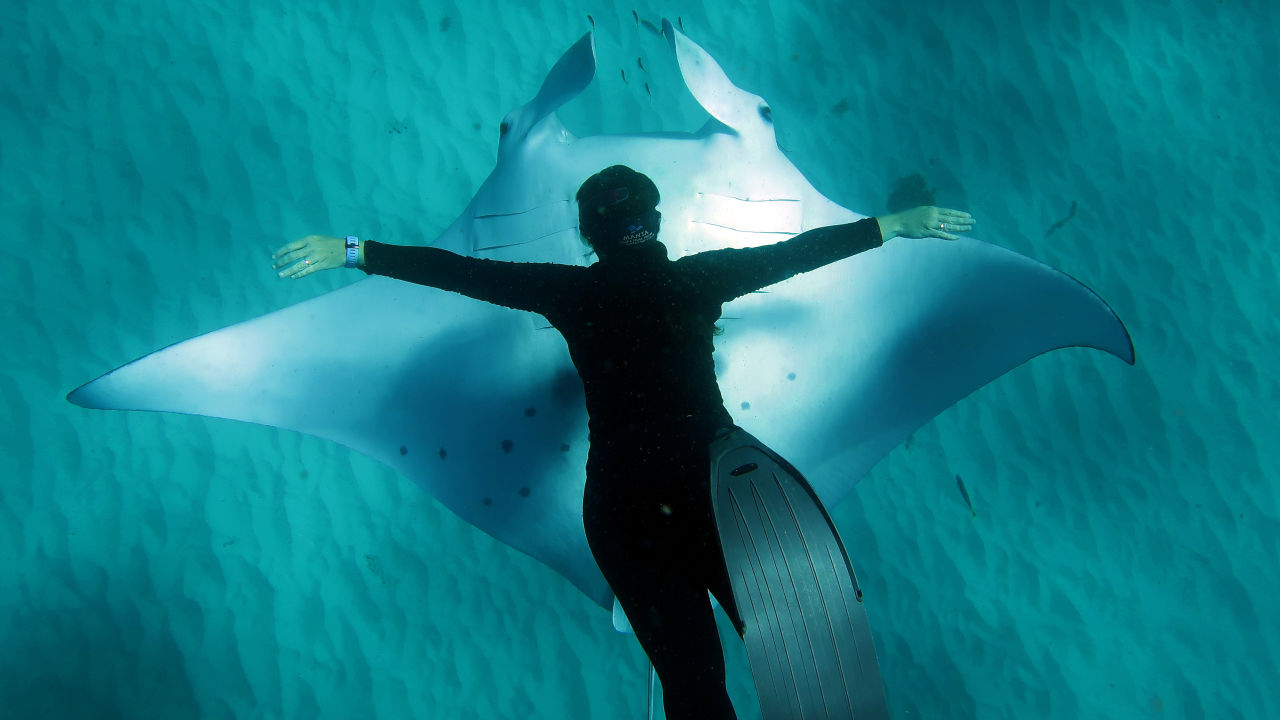 Dr Asia Haines has lived and breathed the sea for as long as she can remember. Her parents were self-professed seafarers, having built their own boat and sailed around the Pacific before she was born. Her father was a surfer, her mother is a keen ocean swimmer, and both loved to snorkel, having visited many of the world's best reefs over the years. Unsurprisingly, Asia spent her childhood by the ocean.
"I grew up by the beach in the far north coast of NSW in the Byron Shire," she says. "My imagination was piqued by the small fish I saw snorkelling in my local river as a child, and when I saw my first blue sea dragon – a type of pelagic nudibranch – I thought I had discovered a new species. When I visited Great Keppel Island as a child and saw the Great Barrier Reef for the first time I was hooked!"
Asia is a Research Fellow at the University of the Sunshine Coast. She works on Leaf to Reef, which is part of our Reef Island Initiative – the largest program of its kind in the Southern Hemisphere to protect and restore critical habitats.
Leaf to Reef is an intensive research project that aims to understand how well Lady Elliot Island, on the southern tip of the Great Barrier Reef, is likely to respond to the impacts of climate change.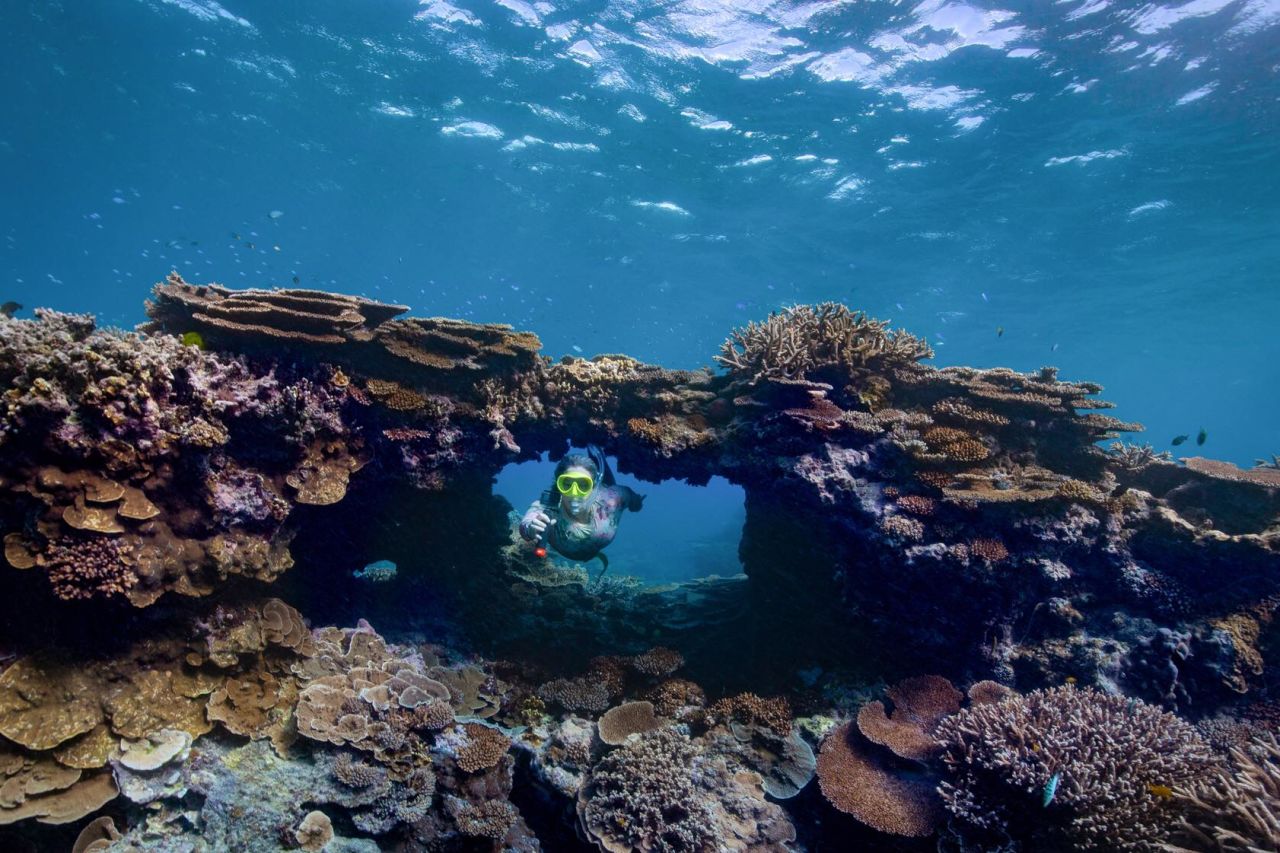 Credit: Ben and Di. Top image credit: Amelia Armstrong.
Asia's other focus is Project Manta, which investigates the population, biology and ecology of manta rays in eastern Australia. The team visits Lady Elliot Island several times a year to observe and record manta behaviour.
"If I had to choose a favourite Reef animal it would be the manta ray," says Asia, who's undergraduate research on mantas was published in respected scientific journal PLOS One.
"This animal has been my gateway into marine research and it's always a pleasure to share the water with one. From the first time I swam with manta rays I was hooked. This was back in 2008, and at that time very little research had been conducted into their biology and ecology.
"I was motivated to return to university as a mature age student and join the Project Manta team to investigate their habitat use, movements and behaviour."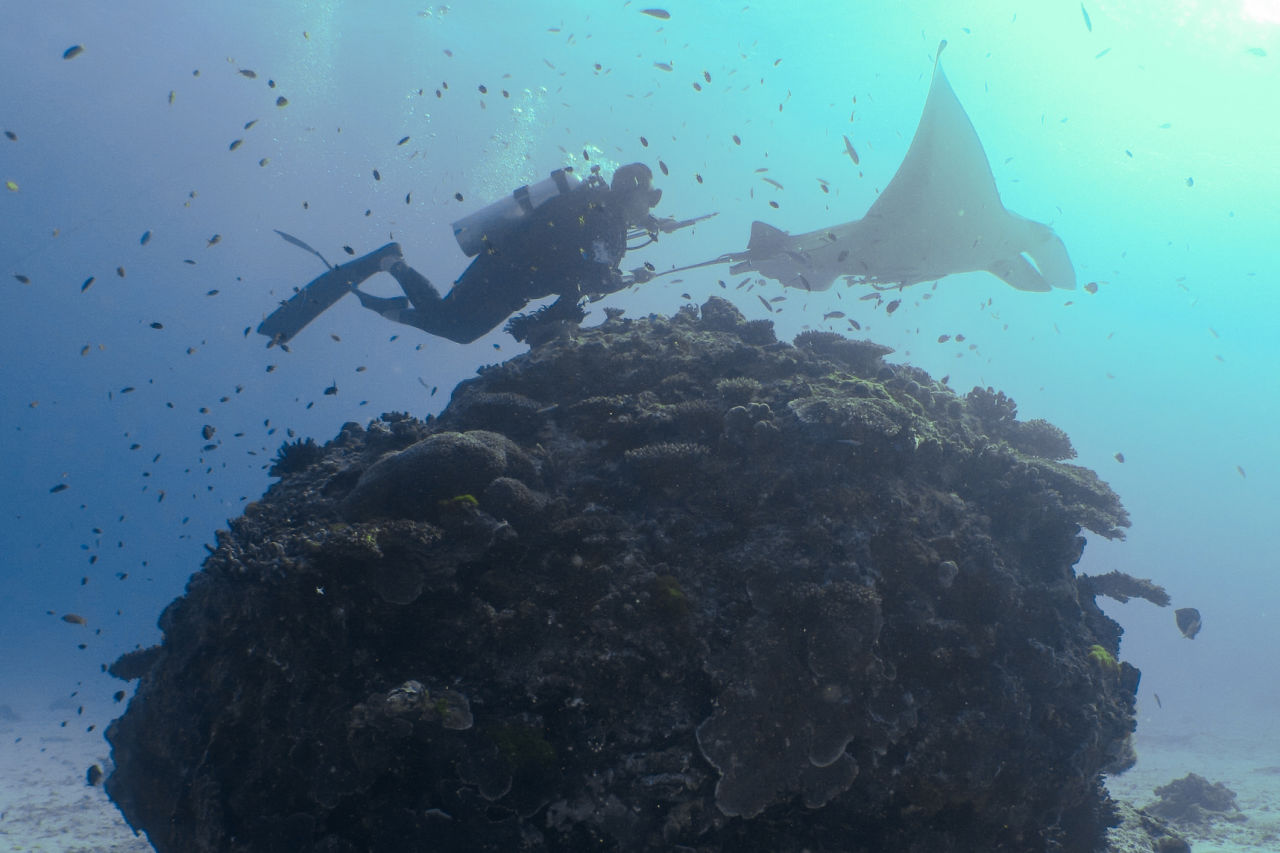 Credit: Stephanie Venables
In 2016, Asia was awarded an APA scholarship with UQ to pursue her PhD. A year into her studies she discovered she was pregnant and took a 12-month break from her candidature to go on maternity leave.
Then in early 2019 her father passed away after a short battle with a rare kind of acute leukaemia.
"My family's world was thrown into disarray," she says. "I'm really proud of myself for returning my focus to my PhD dream after two such big life events, as well as a global pandemic, taking place during my candidature."
Asia successfully completed her PhD earlier this year.
"I've always been very focused on the natural environment and working to improve the conservation status of threatened species and the habitats they use, but once I had my daughter my motivation became crystal clear. I want to make sure she has the opportunity to enjoy the natural world and see a healthy Reef when she grows up, and I want to be part of the change that ensures that happens."
Credit: Matt Curnock, Ocean Image Bank
Asia describes the Great Barrier Reef as awe-inspiring, with incredible diversity of species and habitats.
"A day on the Reef is always filled with surprises, you never know what you might see. This is especially true of Lady Elliot Island, which being at the southern end of the Reef is connected to the sub-tropical areas beyond the Reef's borders. I get quite excited by all things big and small – I love seeing sharks and rays, nudibranchs, clams, octopus and unusual fish.
"There are incredibly intact and healthy reefs throughout the Great Barrier Reef and all the efforts we make on land and in the water to save it are worthwhile. The Reef is alive and can still thrive, but we must make positive shifts towards reducing the impacts of climate change and unsustainable fisheries."