Project News ·
Citizen Science project wrap:  Stories of impact
Integrated coral reef citizen science
Impact Summary (Project funded mid-2019 and wrapped mid-2021)

Reef Ecologic worked on a collaborative approach with partners to amplify the reach and impact of multiple citizen science programs in the Townsville region. The project delivered a range of new pathways for community members to get involved in contributing information to six different citizen science programs. Beyond data outcomes reporting on reef health across over 20 locations, the project focused on building community leadership capability and successfully integrated citizen science data into the regional healthy waterways report card, helping develop another pathway for impact for community data.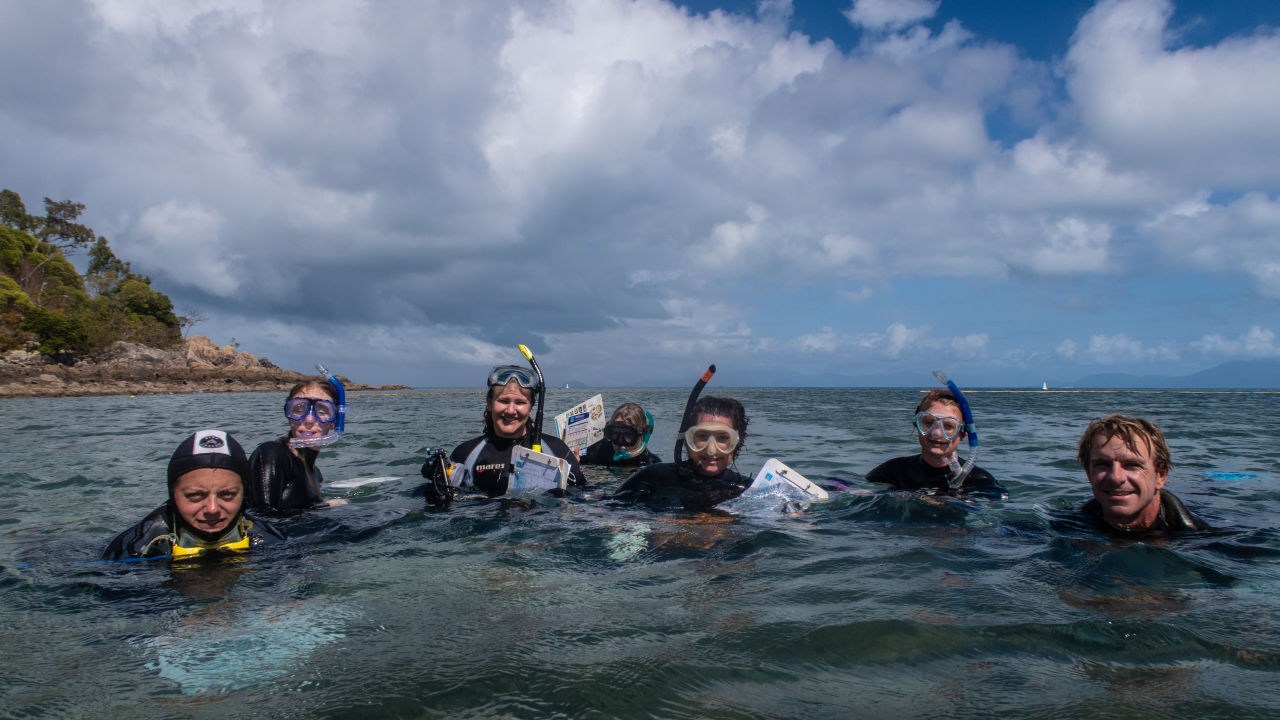 Citizen science has been active in the Townsville region for decades, but rarely did Reef citizen science programs have the ability to explore ways to work better together to deliver greater outcomes.
Together, partners undertook 396 surveys at 28 locations (43 Sites) – this included 70 Reef Check surveys, 226 GBRMPA Reef Health Impact surveys, and 63 CoralWatch surveys, Great Reef Census Surveys, Tangaroa Blue Marine Debris Clean ups, AUSMap microplastics surveys.
Through this work, Reef Check Australia coral cover data has now been incorporated into the regional report card managed by Dry Tropics Partnership for Healthy Water.
"As part of the 2019-2020 Report Card we were able to include data on hard coral cover for the Townsville region collected as part of Reef Ecologic's citizen science project. This data is crucial to closing knowledge gaps for our region and improve knowledge to assist management in decision making for the Reef."

Dr. Annie Bauer-Civiello, Executive Officer for the Dry Tropics Partnership for Healthy Waterways
In addition to the data contributions, the project has built new ways for community members to learn about the Reef and identify ways they can join the movement to contribute to its protection.
Through project activities, 350 people joined the effort, including 224 youth participants and 168 Indigenous participants. Twelve workshops directly involved youth from the region and inspired them to care about Reefs and the importance they play in our lives.
"If we want people to care about their local environment they need to feel connected to it. Providing land based opportunities to be involved in conservation activities such as coastal clean ups and workshops enables more people to get involved as there are fewer barriers to participation compared with in-water events. These activities enabled us to connect with a number of school and community groups empowering youth to support the health of the Great Barrier Reef."

Nathan Cook, Reef Ecologic marine scientist
Pearl Wood, high school student from Innisfail, joined the Citizen Science & Reef Leadership Workshop to learn about Reef Check Australia surveys, CoralWatch surveys, and Great Barrier Reef Marine Park Authority Eye on the reef surveys for Reef health monitoring.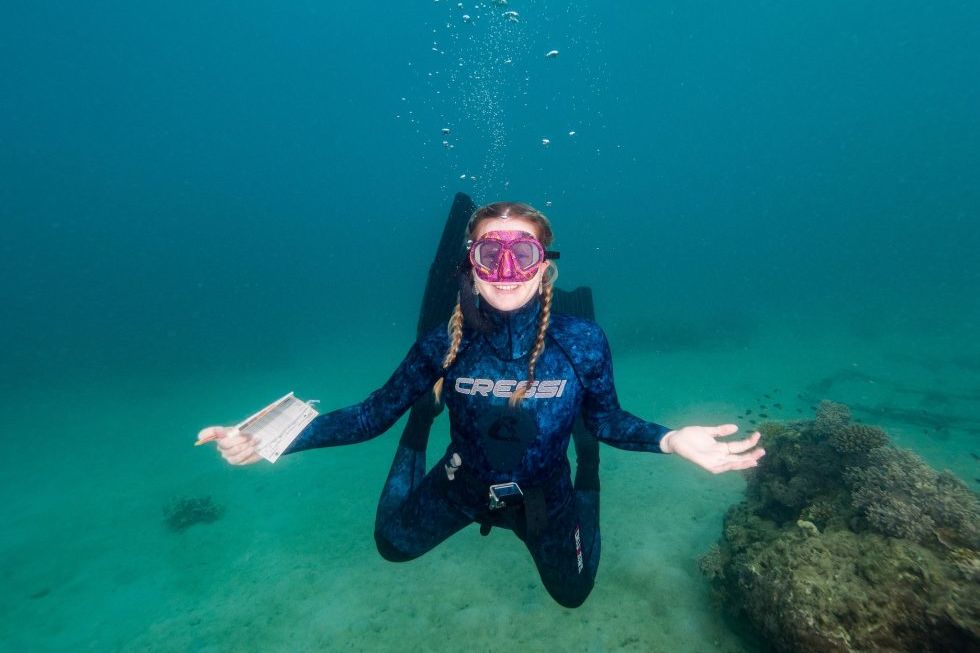 Pearl in her element, underwater at Orpheus Island. Credit: Woody Spark
"For me the best part about the workshop was meeting new people and having the opportunity to be out on the ocean everyday because it is what I love... I am inspired to want to do more to protect our ocean. There's no point complaining about the state of the world or coral reefs without taking action. These reefs appear to be very vibrant and healthy and that inspires me to want to look after them."

Pearl Wood, High school student and workshop participant
Together, project partners created a Blueprint for Local Citizen Science Action, helping to identify some key areas for further development that benefit multiple programs and look at opportunities for project legacy into the future.
This Reef Ecologic project was funded by the partnership between the Australian Government's Reef Trust and the Great Barrier Reef Foundation (2019-2021) with project partners, Reef Check Australia, and Great Barrier Reef Legacy.