Project News ·
Citizen Science project wrap:  Stories of impact
Combining Citizen Science and innovative technologies to enhance reef management
Impact Summary (Project funded mid-2019 and wrapped mid-2021)

Virtual Reef Diver is a web-based citizen-science platform, connecting reef photos collected and analysed by citizen scientists with data from professional monitoring teams to help generate predictions of coral cover across the Great Barrier Reef. This project strengthened data integration capacity, and now predictive maps of coral cover for the 3,000 reefs of the GBR are freely available to be downloaded. The project also actively empowered a wider range of participants to benefit from the program, engaging a range of school participation to use the program as a tool to grow science literacy.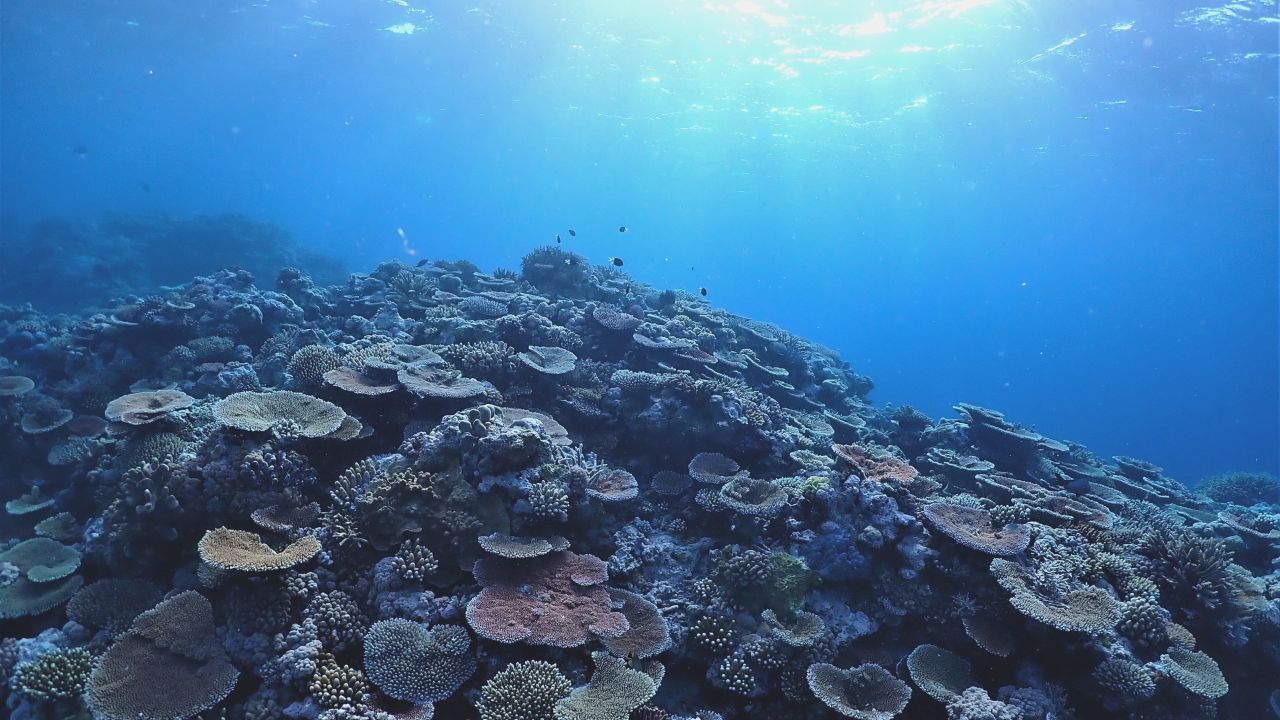 Identifying a gap in reef dataset integration, Virtual Reef Diver pioneered approaches to use images of the seafloor combined with sophisticated reef habitat modelling to better connect data from citizen scientists with other research and management datasets to produce predictive coral habitat maps.
The online platform helps to close a loop for how citizen science data can inform science and management, by enabling data from multiple programs to be analysed together. The project tackled the challenge of combining very different datasets from a few different angles.
Firstly, statistical models for the online program were enhanced to better integrate data contributed by citizens and professional monitoring teams to update and improve the predictive maps of coral cover for the 3,000 reefs of the GBR. Annual maps from 2002-2020 are now freely available to be downloaded and can be summarised to facilitate, local, regional, and GBR scale reporting products that are accessible to reef communities.
This dataset represents one of the most extensive spatially and temporally data products available in the field and is the only one of its kind bringing diverse datasets together in this way. The ability to integrate data from many different sources helps provide a clearer picture of what's going on across the whole of the Reef and makes the information more accessible to the broader community and for future scientific purposes. Predictive layers are planned to be used as part of the Reef Restoration and Adaptation Program (RRAP) within the rubble stabilization subprogram to help estimate the current and future scale of rubble generation at the GBR scale.
Virtual Reef Diver allows statisticians and mathematicians to move beyond simple summaries of the health of the reef ("now-casting") to more future-focused predictions ("forecasting") of how the reef will respond to adverse impacts of climate change such as ocean warming, cyclones and bleaching, as well as human pressures such as fishing and poor water quality. Statisticians can also identify opportunities, such as those reefs that are prospering despite these impacts. In addition, the new methods developed in VRD to make citizen science 'trustworthy' can be used in many other contexts.

Virtual Reef Diver project video
Secondly, the project grew partnerships with contributors, collaborators and end data users, seeking to scale engagement and pathways to impact. Partnering with on-ground community engagement programs such as Great Barrier Reef Legacy, Reef Teach and Reef Check Australia expanded opportunities for people to get involved in communities across the GBR. The program also strengthened relationships with end data users such as Reef Cloud (lead by the Australian Institute of Marine Science). By working together, Virtual Reef Diver focuses on where citizen science can add value to image classification, building on the extensive work done by Reef Cloud on digital image assessment.
The Living Reef as biology and marine biology curriculum-aligned activities in the online STEM Learning Hub of educational resources for students and teachers.
"Empowering youth and enabling citizen scientists is a critical tool in the future of the Great barrier Reef. By nature of our unique location here at the Strand, we're reminded every day how incredibly important credible data is and how this can contribute to reef monitoring.'

Holly Whiting, Science Teacher, St Patricks College, Townsville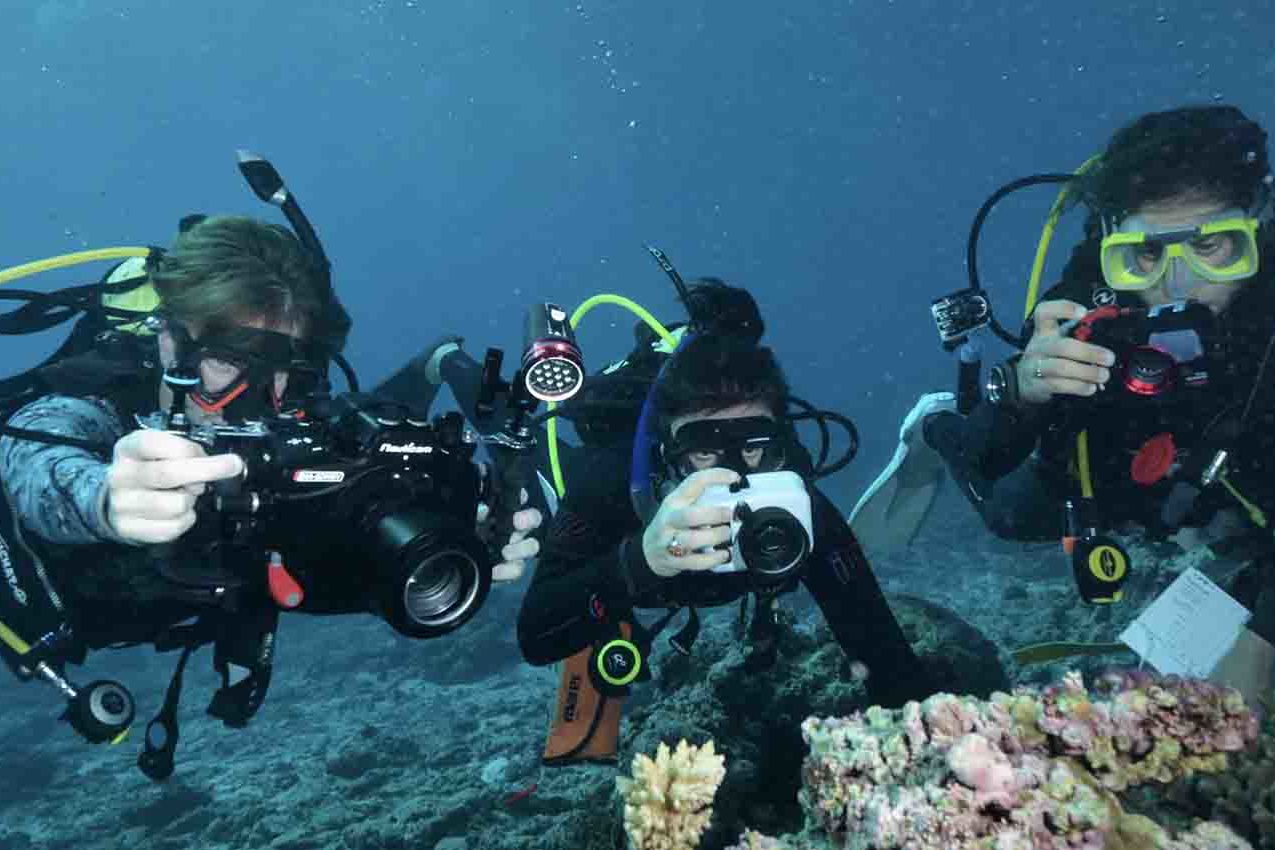 Credit Virtual Reef Diver.
"One of the most exciting outcomes we have seen evolve through the project is connecting with students. Shifting to a greater focus on education helps to build a legacy by getting kids excited about STEMM. We've heard from teachers about a strong desire for learning material that connects students to the world we live in, and the program offers that opportunity and can be applied across a range of math and science applications. This is an area that we will continue to build on in the future."

Dr. Kerrie Mengersen, Queensland University of Technology
Queensland University of Technology Virtual Reef Diver project was funded by the partnership between the Australian Government's Reef Trust and the Great Barrier Reef Foundation (2019-2021) with support from Great Barrier Reef Legacy.